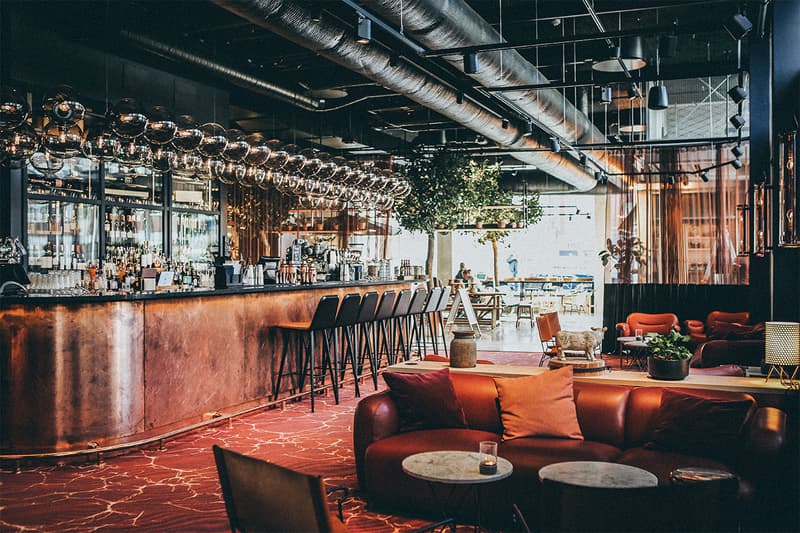 Sex & Dating
Impress Your Lover With A Sophisticated, Yet Easy-to-Make Valentine's Day Cocktail
Introducing, the Straw-Bae Paloma.
Impress Your Lover With A Sophisticated, Yet Easy-to-Make Valentine's Day Cocktail
Introducing, the Straw-Bae Paloma.
Tequila seltzer brand, Freshie, just released its easy-to-make, must-have Valentine's Day cocktail recipe.
Made with Freshie Tequila, known for its four healthy ingredients, Blanco tequila, sparkling water, lime and agave nectar, this themed cocktail serves tempting flavor — without the carbs. Freshie's Straw-Bae Paloma is perfect for Galentine's Day or shall we say "F-ck Valentine's Day" parties and lovers enjoying a cocktail on the day of love.
To indulge in this easy-to-make cocktail, keep scrolling and visit Freshie's Instagram for a visual tutorial.
DISCLAIMER: We discourage irresponsible and/or underage drinking. Drink responsibly and legally.
Ingredients:
1 can of lime Freshie tequila seltzer
1 cup of organic strawberries
3 tbsp of organic honey
1 cup of organic grapefruit juice
2 shots of Blanco organic tequila
Optional garnishes:

Fresh strawberries
Edible flowers
Instructions:
Take your shaker and pour 1 cup of fresh organic strawberries and 3 tbsp of organic honey in. Muddle strawberries and honey in shaker
Add 1 cup of fresh grapefruit juice into the shaker
 Pour in two shots of Blanco organic tequila
Add in a big handful of ice and shake!
Once shaken, pour into a cocktail cup of choice and top with Freshie Lime Tequila Seltzer
Optional: add in garnishes on top
---
Share this article