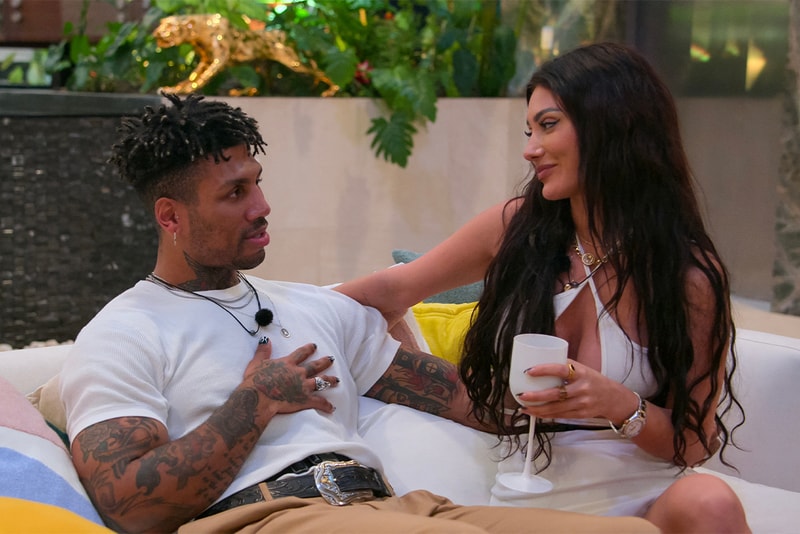 Sex & Dating
Celebrity Astrologer Predicts Compatibility of Netflix's 'Perfect Match' Couples
How many Sagittarians and Geminis can a show have???
Celebrity Astrologer Predicts Compatibility of Netflix's 'Perfect Match' Couples
How many Sagittarians and Geminis can a show have???
Sexual wellness giant Lovehoney taps its celeb psychic astrologer, Inbaal Honigman to predict the compatibilities of Netflix's Perfect Match couples.
Dating reality series admittedly have all of our attention and Netflix raised the bar with its drama-filled Perfect Match. Combining all of Netflix's hit cast members and helping them hopefully find love with each other, has revealed red flags from both genders and has everyone questioning whether the series will actually deliver love and not just drama.
Keep scrolling for Honigman's predictions.
1. Francesca (Sagittarius) and Dom (Cancer)
This is not an auspicious combo. Cancerians like Dom are loyal and romantic, and Sagittarians like Francesca are playful and free-spirited. Dom would marry her tomorrow, as Cancerians long for commitment, but Francesca still needs to experiment a lot, because Sagittarians can't be tied down.
2. Kariselle (Sagittarius) and Joey (Sagittarius)
Two partners of the same star sign can have the best of times, and also the worst of times.
Two Sagittarians like Kariselle and Joey will understand each other's need for freedom. This would feel amazing for the both of them – finally, someone who really gets them. On the other hand, the Sagittarian short temper won't help when it's doubled up.
3. Shayne (Taurus) and Izzy (Pisces)
This isn't the best combination, because the qualities that drew them initially to one another, will also be the reason they want to leave.
Taureans like Shaye are well known for being stubborn, and liking things their own way. Pisceans like Izzy are the opposite, they're people pleasers and prefer for someone else to take the lead.
Initially, Shaye would be excited to meet someone who pays attention to his needs, and Izzy would be thrilled to be with someone who doesn't demand decisions from her.
Before too long, however, Izzy will be looking for someone who's a bit more considerate.
4. Nick (Virgo) and Ines (Capricorn)
Even though Nick the Virgo and Ines the Capricorn are similar signs, both being Earth signs, practical and sensible, they're not the most fun romantic pair. Both of them will be kind and giving to the other, but neither of them is very sensitive, and without a bit of emotion in the relationship, it can't last.
5. Chase (Gemini) and Georgia (Sagittarius)
The show started with a large number of Sagittarius and Gemini contestants, which isn't a big surprise, as they are two of the most fun-loving signs in the zodiac and are likely to sign up for a dating show. They're also fabulously compatible with one another.
A Gemini like Chase is a real party animal and needs someone with boundless energy like Georgia who's a Sagittarius. Both signs hate the thought of being too cooped up in the relationship, so without a needy partner who would limit them, both contestants are drunk with the joy of meeting a partner who can let them just be themselves.
---
Share this article