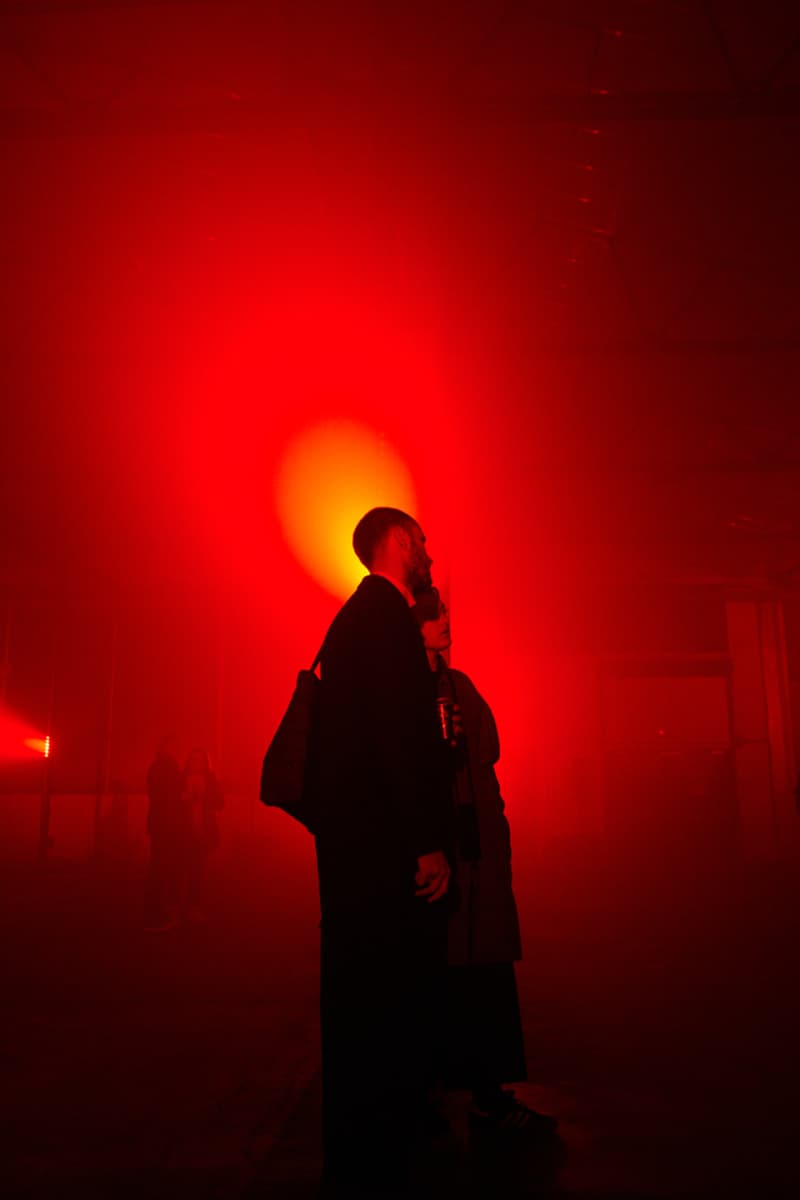 1 of 6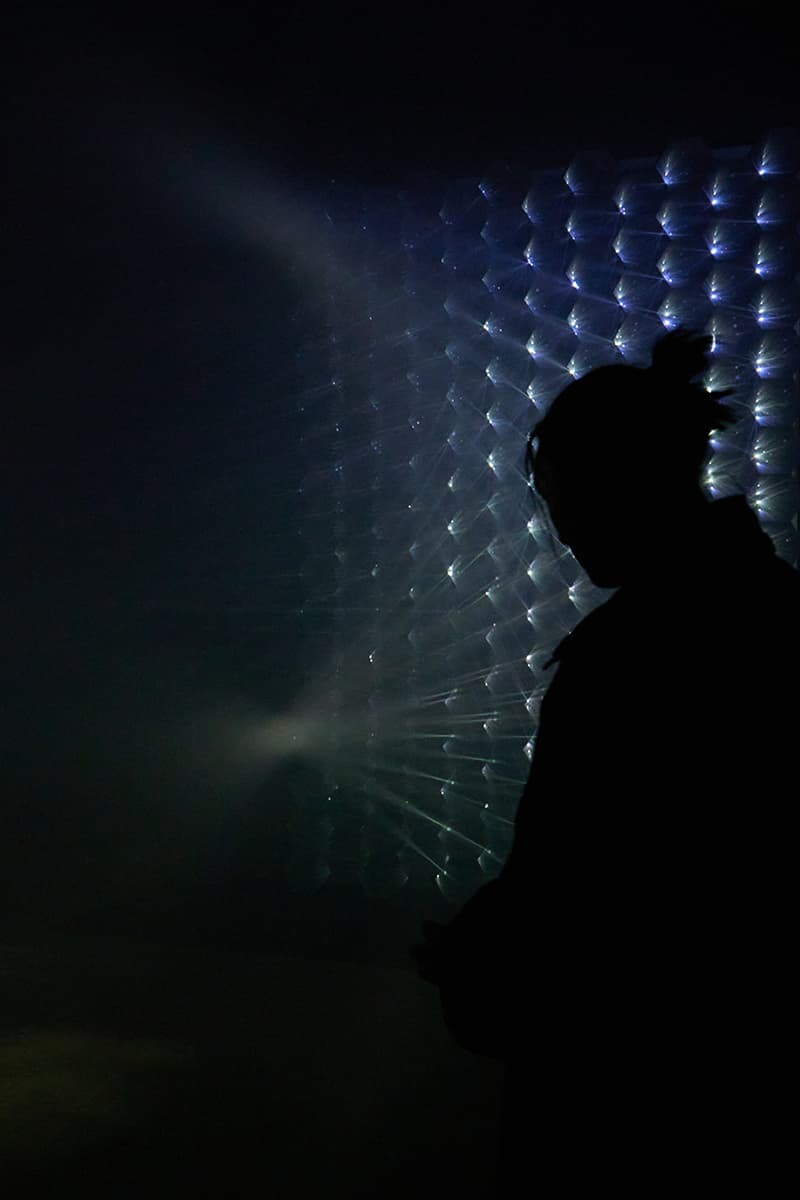 2 of 6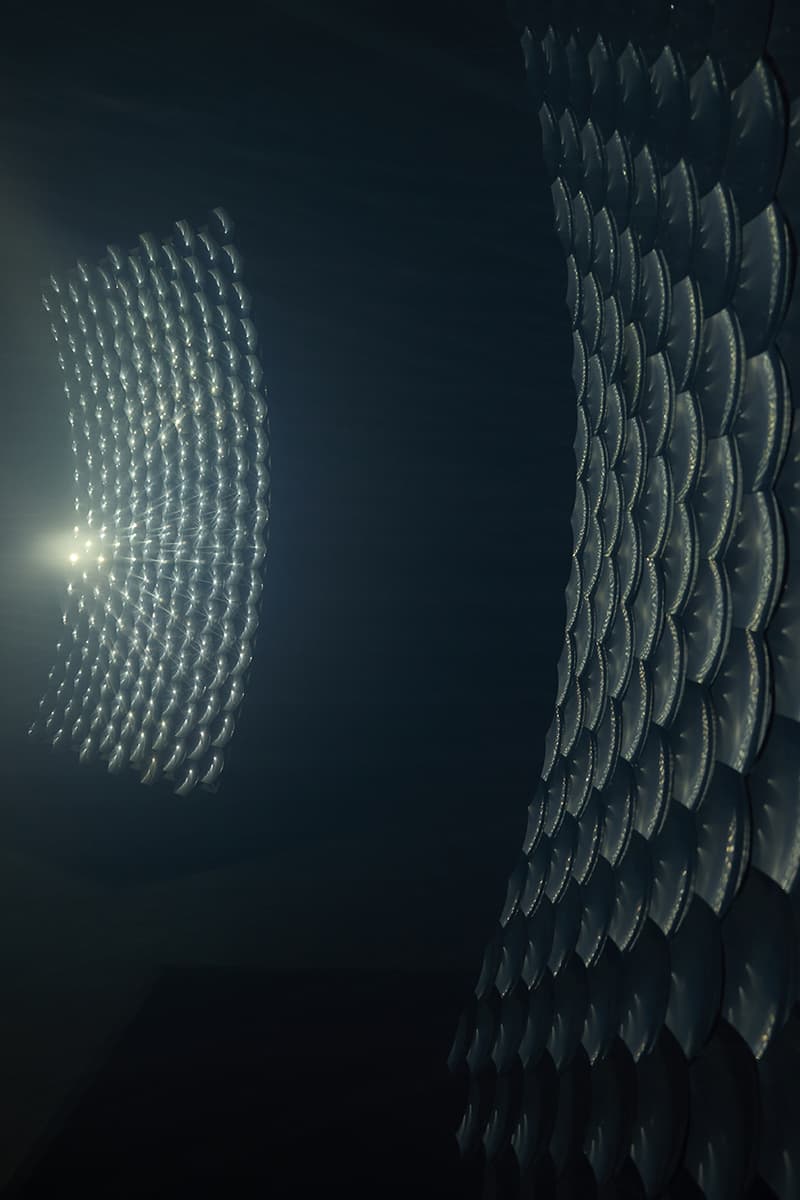 3 of 6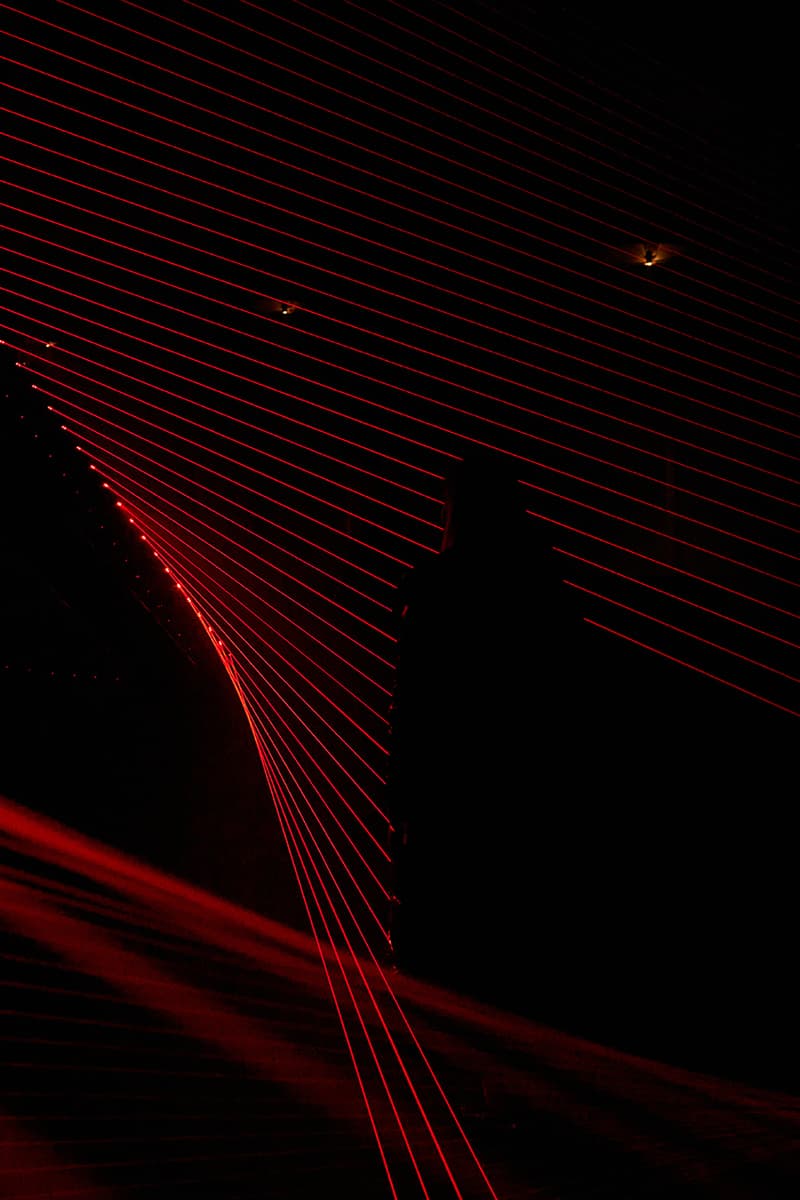 4 of 6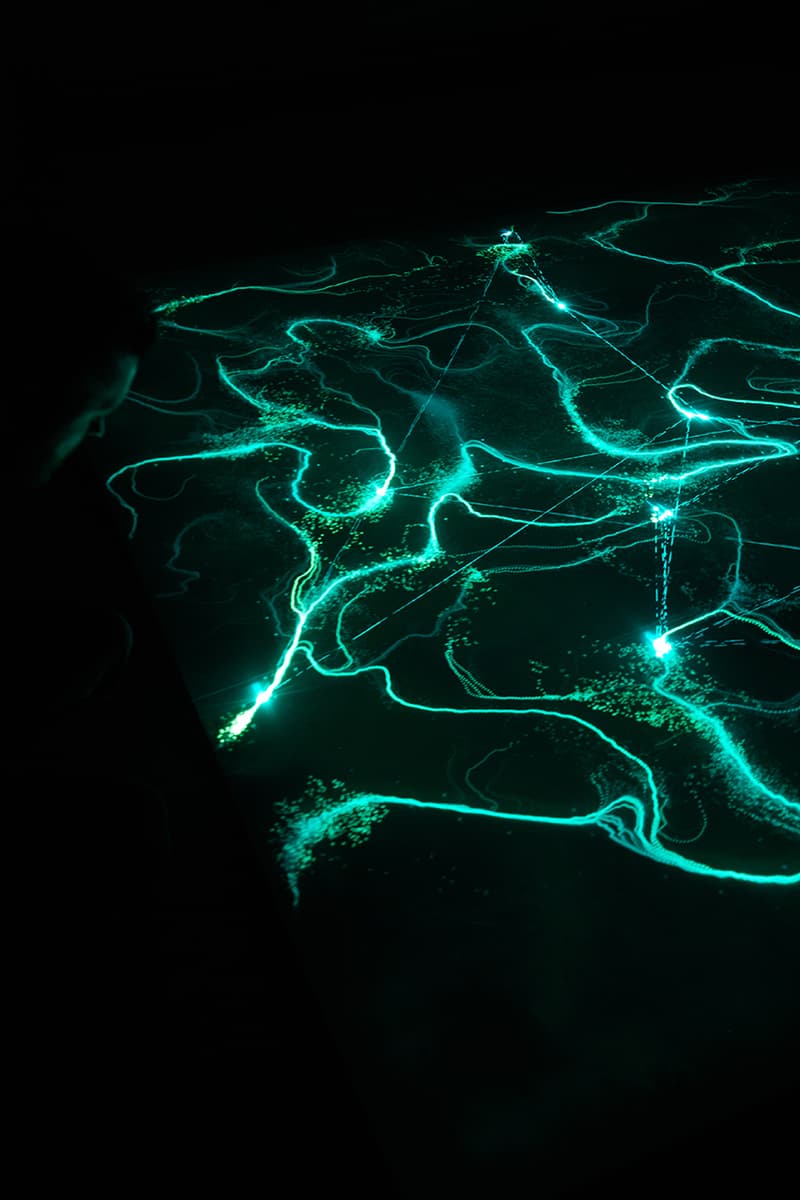 5 of 6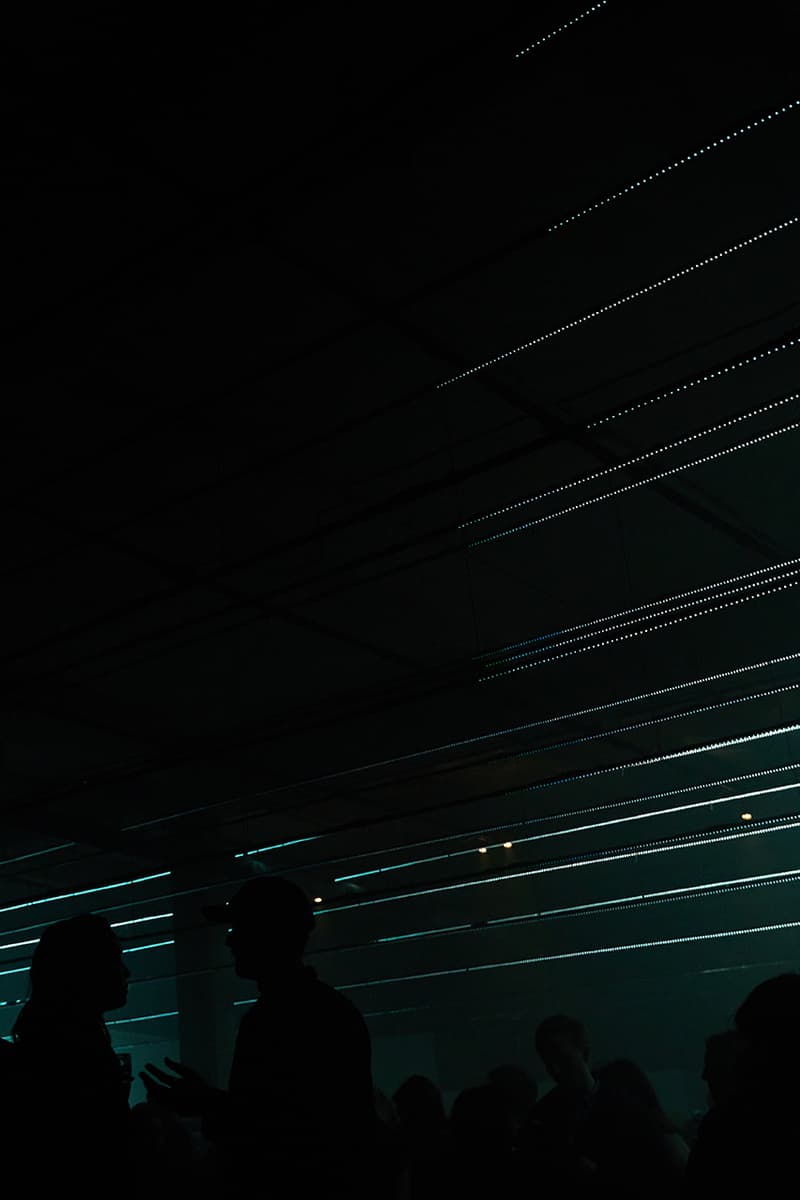 6 of 6
Art & Design
A Closer Look at The Beams' 'Thin Air' Exhibition
Bringing together seven contemporary artists from across the globe.
A Closer Look at The Beams' 'Thin Air' Exhibition
Bringing together seven contemporary artists from across the globe.
Developed and delivered by Broadwick Live (aka the same people behind the likes of Printworks London and Field Day,) The Beams is an all-new cultural music and arts venue located in East London, and its first-ever exhibition is finally here.
Titled Thin Air, the new offering is curated by digital artist and curator, Alex Czetwertynski, and seeks to take its audience on a "transformative journey" through its 55,000-square-foot space. Bringing together the works of seven contemporary artists from across the globe, the exhibition explores the boundaries between art and technology through light, sound and experimental new media.
With the layout shaped by the artists' interaction with the space, the exhibition features seven site-specific installations, including James Clar's "Cleanse/Mantra (110hz), which allows for meditation through trance-inducing frequencies and Matthew Schreiber's latest project, which sees hundreds of lasers connecting the space.
"Thin Air is an exhibition that brings together, in the vast setting of The Beams, some of the best New Media artists working internationally today. The seven site-specific installations use technology as material rather than subject matter. They explore the extent of our ability to see beyond what sits directly in our field of vision, creating an expanded realm of perception," explains Czetwertynski in a press release.
"As such, they prompt us to question what further hidden structures lay under the surface of our hyper-complex societies. The installations are built with media instruments more common in the entertainment and nightlife industries, here used at counter-purpose. In these intricate media, light and sound pieces, ephemeral structures and shapes appear, almost literally, out of thin air," he continues.
Elsewhere, Thin Air features installations by Seoul-based collective, Kimchi and Chips, alongside artists Kristina Karpysheva and Alexandr Letsius and S E T U P, an international stage and lighting design studio.
Take a closer look at the exhibition above, and head to The Beams' website to book your visit.
---
Share this article