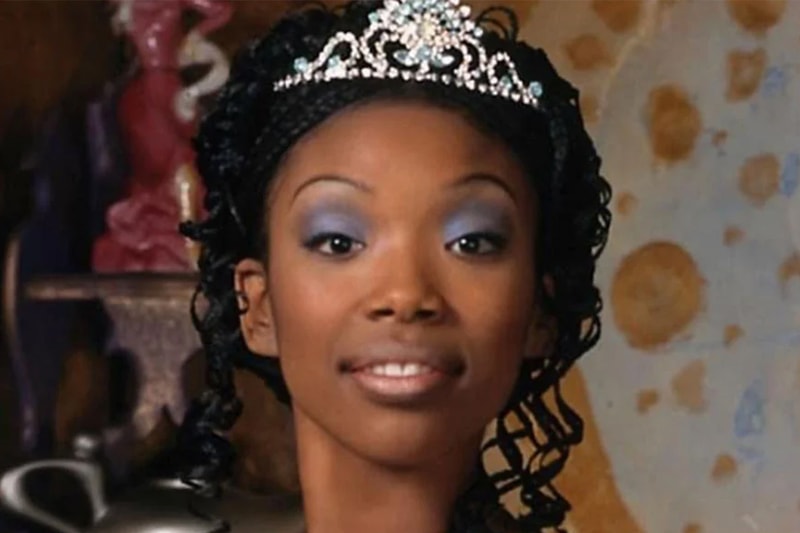 Beauty
Brandy Returns as Cinderella, Trading Her '90s Braided Updo for an Elevated Fishtail Braid
We're not crying, you are.
Brandy Returns as Cinderella, Trading Her '90s Braided Updo for an Elevated Fishtail Braid
We're not crying, you are.
If you're a millennial (like myself), you remember Brandy's impact as the first Black Cinderella. Not only was this an iconic moment for the singer, but she was also breathtakingly beautiful. 25 years later, she's back to reprise the role in the new Descendants movie, but instead of her romantic braided updo hairstyle, she's switched things up for a waist-length "Cinderella Blue" fishtail braid.
Shared by the movie's official Instagram account, we see Brandy in all her glory alongside her Prince Paolo Montalban in their full royal regalia. Here, the focus for beauty enthusiasts is on our Cinderella with her ice blue blown-out ball gown with delicate puffed sleeves. The actual star of the moment is her unexpected pastel blue braid. Extending past her waist, it is accessorized perfectly by a sparkling crown. (Heavy isn't her head donning the crown here.) Honestly this full-circle moment shared in the clips makes me teary-eyed.
While this beauty writer is obviously having a walk down memory lane with this nostalgic '90s reprisal, we've dropped the total moment ahead for you to join in.
View this post on Instagram
---
Share this article