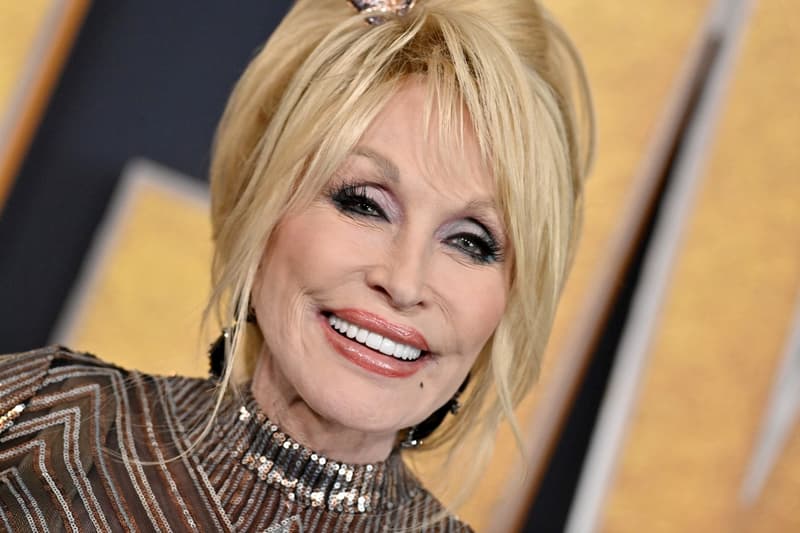 Fashion
Dolly Parton to Release Fashion Book 'Behind the Seams: My Life in Rhinestones'
Dropping this fall.
Dolly Parton to Release Fashion Book 'Behind the Seams: My Life in Rhinestones'
Dropping this fall.
Dolly Parton has announced she's releasing a book about her personal style titled Behind the Seams: My Life in Rhinestones.
"I am happy, proud and excited to present my book Behind the Seams to the public," the musician said in a statement. "It is my hope that you will enjoy a look at my life in costume and hair and get to know some of the great people who have helped shape my life and my look. Enjoy!"
Parton wrote the book with help from author-slash-journalist Holly George-Warren. It features curation by Rebecca Seaver, who's the country icon's director of archive services.
"Featuring behind-the-scenes stories from Dolly Parton's life and career, and the largest reveal of her private costume archive, this gorgeously photographed book spotlights her most unforgettable looks from the 1960s to now," reads an official description of the book. "The sky-high heels, famous wigs, bold makeup, eye-catching stage clothes — she shares them all. Along the way, Parton discusses memorable outfits from her past, from the clothes her mother would sew out of feed sacks (including her 'Coat of Many Colors') and the bold dresses and hairdos that shook up Nashville, to the bunny suit on the cover of Playboy, evening wear at Studio 54, costumes from her most famous film and TV roles, and the daring styles that continue to entertain and inspire today."
Behind the Seams: My Life in Rhinestones releases on October 17, 2023. You can pre-order the book here.
For more, check out the cover below.
View this post on Instagram
---
Share this article