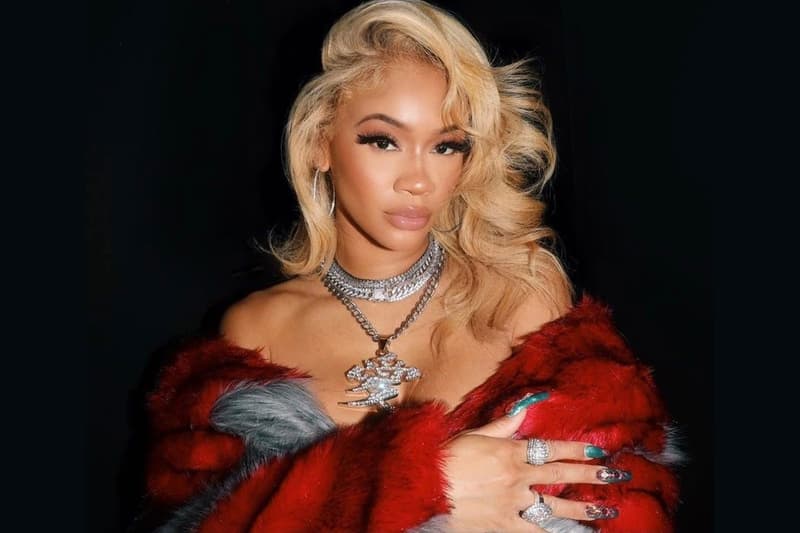 Music
Saweetie Offers an Explanation for the Delay of Her 'Pretty Bitch Music' Album
Noting the project is a "movement."
Saweetie Offers an Explanation for the Delay of Her 'Pretty Bitch Music' Album
Noting the project is a "movement."
Saweetie has decided to make her upcoming album, Pretty Bitch Music, a way of life, which is why it's taking her a while to release it.
The singer-slash-rapper took to social media to explain her reasoning for the delay. "Dear Icy Family, these past couple of years have been a growing experience for me as an artist, human, but most importantly a WOMAN," she wrote on her Instagram Stories. "I have realized my purpose with the platform God has given me which is why I have taken my time with releasing music this time around. Through hours of self-reflection I have realized that Pretty B.I.T.C.H Music is not an album — it's a movement. It's a culture. It's a language. It's a lifestyle."
Saweetie added, "We not rushing art, we taking our time! This ain't no microwave sh-t! It's baking and it will definitely be worth the taste."
As of now, Pretty Bitch Music will be made up of more than 17 songs. These days, the California native is being extra intentional with her work. "The challenge that I'm setting for myself is that I want every song to make someone do something. That's why I'm regrouping. I'm going to put every song under a microscope," she told Vulture during an interview last summer.
Stay tuned for updates on Saweetie's upcoming music.
---
Share this article