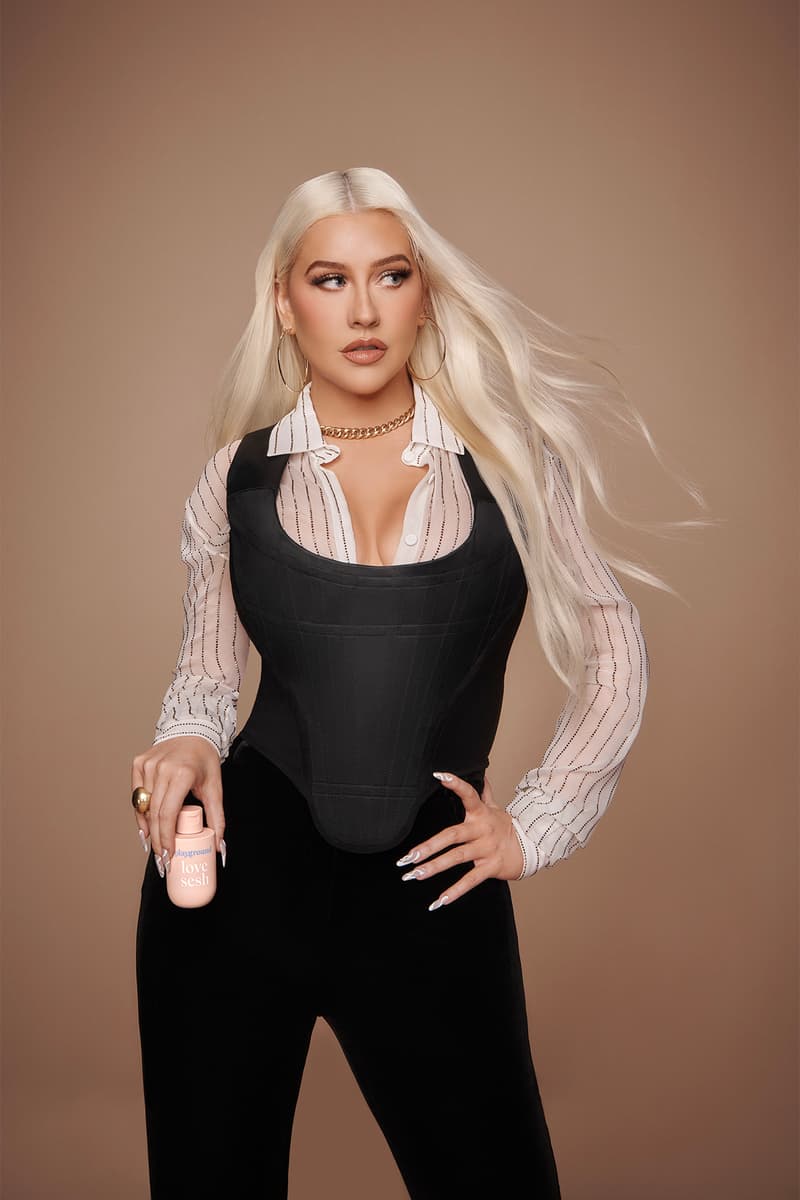 EXCLUSIVE: Christina Aguilera Enters Her Sexual Wellness Era
"It's like vitamins — for your vagina."
Sex & Dating
EXCLUSIVE: Christina Aguilera Enters Her Sexual Wellness Era
"It's like vitamins — for your vagina."
Grammy-award winning musician Christina Aguilera was first introduced to the world in the 80s via Disney Channel and by 2002, had Stripped back all of the layers, revealing her identity as a sex-positive woman. Today, she announces her new role as the chief brand officer and co-founder of sexual wellness company Playground
When Hypebae reviewed Playground's lubricants last year, we were instantly floored by the products' luxury feel — less use which means longer lasting product — and libido-enhancing ingredients. Composed of adaptogens and ingredients like hyaluronic acid, ashwagandha, black cohosh, horny goat weed and vitamin E, the brand combines ancient and newly researched elements to enhance your pleasure.
Catherine Magee, Playground's co-founder and CEO revealed sexual wellness is an integral part of wellness that's been missing in larger conversations. "Sexual wellness is about our sexuality, it's about our sexual experiences, and how that connects with our sexual health, and our brand. And every product that we develop, really has to address all of those things."
It's like vitamins for your vagina.
Aguilera, on the other hand, "has always proudly embraced her sexuality and has been unafraid to share it with her fans through her music or her own voice," Magee shared. "As Playground's chief brand officer and co-founder, Christina has the platform to empower women to fully prioritize their sexual wellness."
Keep reading for Christina Aguilera's take on her new era and everything sex.
From Stripped to now Co-founder of Playground, what continues to fuel your love of sex-positivity and expression?
Talking about sexuality and  embracing and owning what that means to you as a woman has been a lifelong journey for me, something that I've always been super comfortable talking about. Everything from my music to specific conversations — I've grown up having to defend as a woman. We're force fed a specific idea of what women's sexuality should be, even the products. This is why I was so drawn to play it on in the first place because even the products that we're given were made by men. I was so interested to learn the facts within this specific space in the sense that it is a male-dominated space and these products have been around for 50 plus years.
"We wanted to make this product something that felt like it could blend in with your other beauty products and make it feel good."

Sexual products in particular, have not specifically been made for women. And this is a company where I just fell in love with these girls, and Catherine in particular, from day one — she's so passionate. I mean, I can talk about sex all day, I can talk about what that means to me as a woman, but [I love] helping other women who find this topic to be scary and not such a safe space, feel empowered. Also, pushing the conversation forward to better understand what being a woman is and what your vagina means to you.
What inspired your transition into the sexual wellness industry — specifically lube?
I think what's so interesting about this is the fact that we think nothing of going into a store and buying beauty products for your face like moisturizers and things that make you feel good. And this [lube] is something that's in a different section or aisle. Taking care of your vagina always feels like it should be something hidden or not talked about where you want to hide the product.
Aesthetically, we wanted to make this product something that felt like it could blend in with your other beauty products and make it feel good. I mean, the ingredients alone are so reassuring that they're safe for you. If anything, it's almost like vitamins for your vagina because they're good for you which is almost unheard of. Sometimes you never know what chemicals and things you're putting in your body.
Anyway going back to the product though, it's so pretty and so cute and perfect. I'm in love with it and it's something you don't feel weird about putting on your nightstand or feel weird about checking out in the grocery store. This is something I love and also I want to do things that I can pass down to my daughter as a mother and make her feel good about her body and break the stigma and cycle of us sometimes even making our daughters feel weird about asking questions.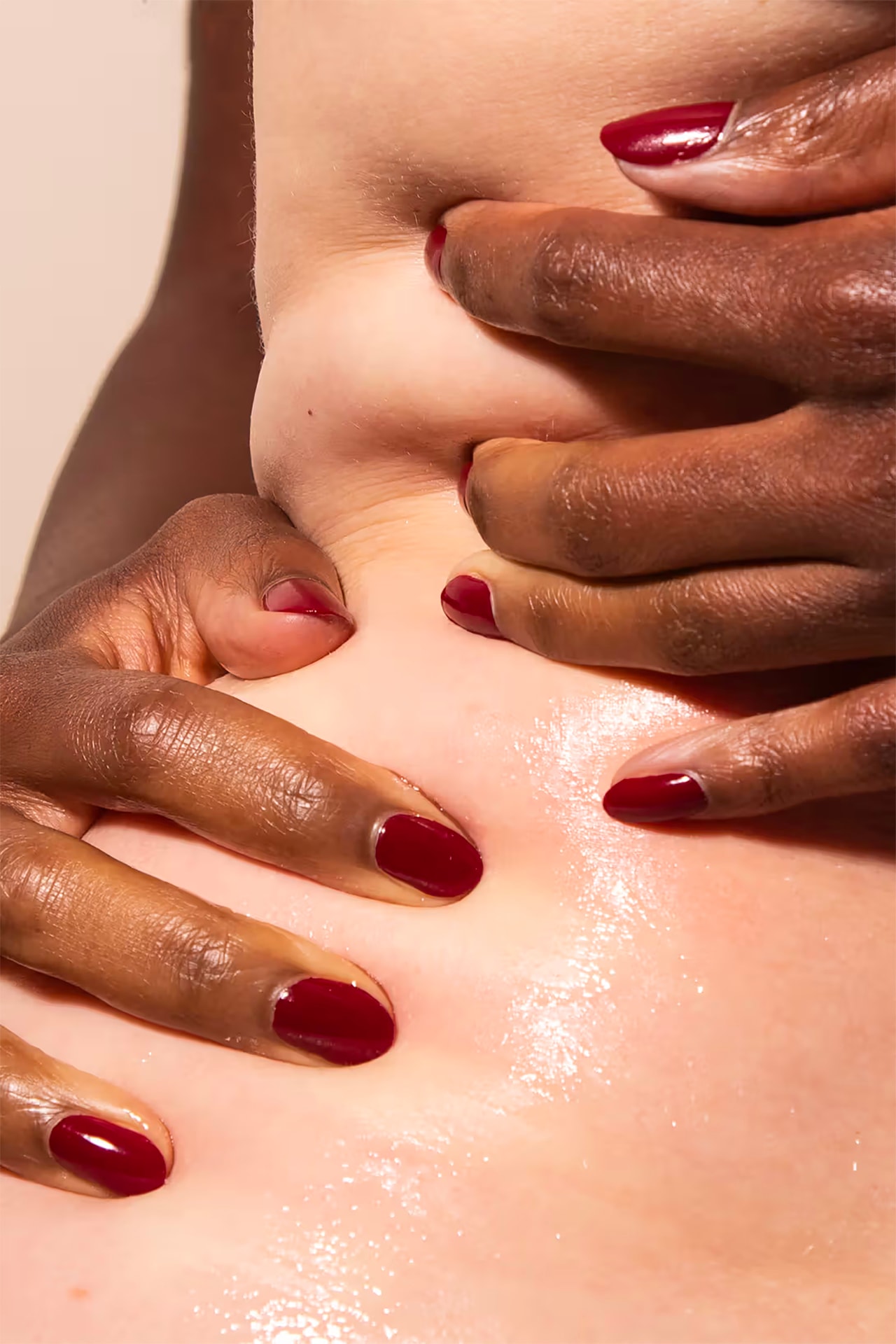 For the femmes new to lubricants and sexual wellness products – which is your favorite product from the Playground lube line and which would you recommend?
Personally my favorite is Date Night — that's something else I love is that the names are fun and like easy themselves like Love Sesh, Date Night, After Hours. They're just fun. They're easy. It's nothing too dramatic.
Shop Playground on its website.
This interview has been condensed for clarity.
---
Share this article