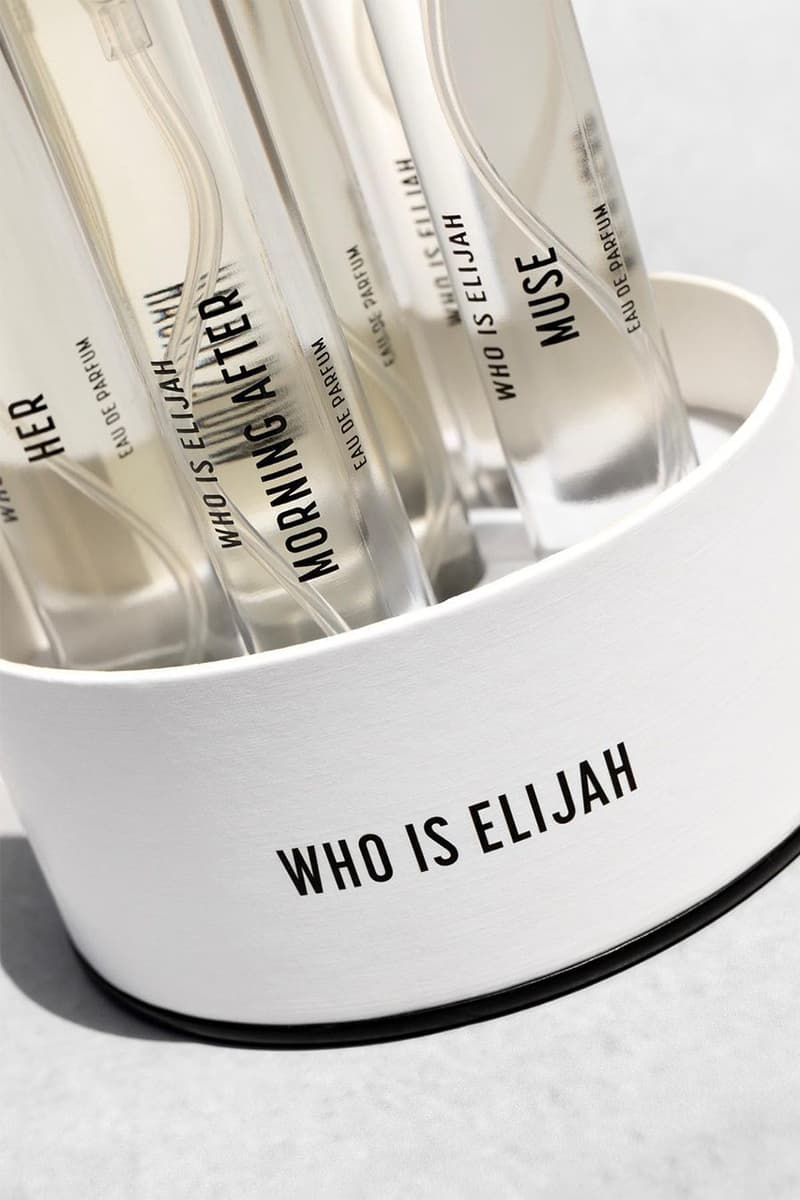 Meet the Humble Aussie Fragrance Brand That Is Winning Hearts and Dollars
Who Is Elijah is really "that" girl.
Beauty
Meet the Humble Aussie Fragrance Brand That Is Winning Hearts and Dollars
Who Is Elijah is really "that" girl.
I believe that fragrance is the single cure for depression. (Okay, maybe not literally, but it's damn near close.) Even though I'm a beauty editor and a part of my job is to give the tea on what's what in the world of fragrance, I consider myself a perfume connoisseur. From fresh florals with heady notes featured in Perfume Head's "Moon Flower" and sultry notes in Tom Ford's "Noir Extreme," the list of my favorites continues of my obsessions. However, don't be fooled, I know who I am when it comes to the art of scent, but there are times when something new to me (maybe old to you) will catch my eye. The current fragrance in my eagle scope now: Aussie-born brand Who Is Elijah's "Her."
Let me put you on for those who have yet to become familiar with Who Is Elijah — founded by mom and CEO Raquel Bouris in 2018 after her experience at Coachella. "The idea of Who Is Elijah came from a fateful trip to Coachella back in 2017," Bouris explained when we asked why she decided to take on the fragrance industry. "It was here that I stumbled across the fateful bottle of fragrance oil that captivated all my senses and later became the lightbulb moment to create my own fragrance. I fell in love with the fact that a smell, a fragrance, could captivate me instantly, and when I close my eyes and think of this trip, I can smell this fragrance oil instantly."
View this post on Instagram
To say that Bouris snapped when she ideated the scent "Her" is an understatement. "Her" is a gender-fluid amber-floral moment that features iconic notes such as Bergamont, Vetiver, Grapefruit and Rosemary. If you can't smell this through your screen, I'm not sure what to tell you.
Upon first spritz, I was immediately taken aback and continued through my tiny Soho, New York apartment, spraying in every nook until my head swelled up with the fragrance. Having worn this particular scent alone without layering, I can assure you that it has afforded me a few drinks at a bar from those Wall Street Finance Bros.
"I created this scent during my first pregnancy and launched it when my son was born. It was a time in my life that I had felt my most feminine," Bouris told Hypebae Beauty, "It is a scent that I now reach for when heading to a long lunch with my best friends, sipping cocktails in the sun dreaming on an Italian getaway."
Who Is Elijah's "Her" fragrance retails for $108 USD (And worth every penny) and is up for grabs via the brand's website.
View this post on Instagram
---
Share this article