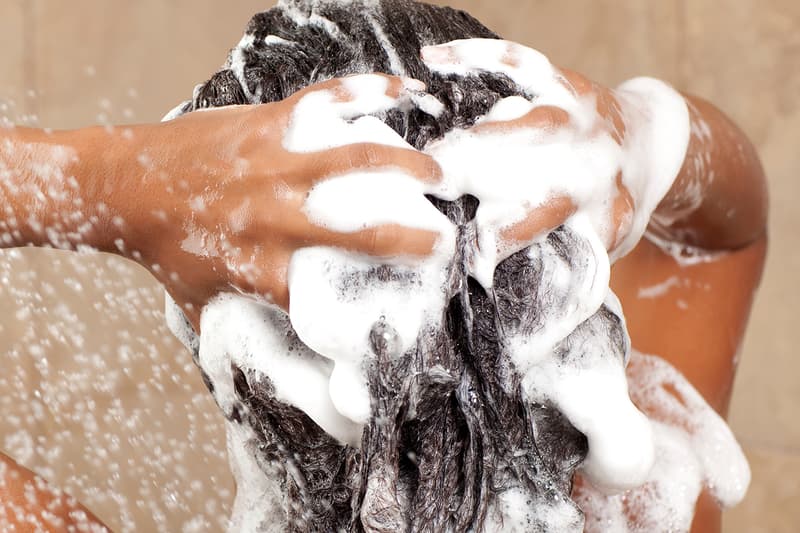 Beauty
You Need to Level Up Your Haircare Routine — And Here's Why
It's deeper than just "rinse, wash and repeat."
You Need to Level Up Your Haircare Routine — And Here's Why
It's deeper than just "rinse, wash and repeat."
When you get to a certain age (or even younger), your hair can become quite damaged — especially if you have years of heat styling and hair coloring underneath your belt. At one point or another, you've probably seen your tresses collapsing to the floor while doing your haircare routine and silently cried. However it doesn't have to be this way, but you do need to know that no amount of shampoo or conditioner can save you. You need to level up your routine.
When it comes to our skincare, we fully open our purses to invest in the best cleansers, serums and moisturizers — but what makes you think your hair doesn't deserve that same level of attention and care? Our hair needs more than just a regular hair wash — or the occasional hair mask when you're feeling frisky. The key to attaining soft, luscious and healthy hair is by following a haircare regimen that includes products designed to boost scalp health and repair any present damage.
We've rounded up a tried and true routine that you should incorporate into your hair wash day without delay or fail. Keep reading on for more.
Hair Oils
Incorporating a hair oil into your routine will work to effectively strengthen the hair at the roots. Regular use of an oil helps maintain frizz and pumps life into dull and parched hair. However, those with a naturally oily scalp should use caution and check with a dermatologist before sliding it into your existing routine.
Leave-in Conditioners
Leave-in conditioners are designed to lock in moisture into the hair. These conditioners shield the tresses from heat damage and chemical treatments — practically serving as liquid gold in a bottle.
Hair Primers
Before you apply makeup to your face, you usually start with a primer, right? Apply this same method but for your hair. The tresses even need a set base before reaching for any heat styling tool. A hair primer will prep your hair for the application of heat, reduce frizz and assist in adding shape and volume to your hairstyle.
Scalp Serum
Scalp care is critical as this speaks to the health of your hair. Scalp serums work to nourish and repair the scalp and should be eased into your hair routine, using it twice a week for starters, slowly increasing use to daily application. 
---
Share this article