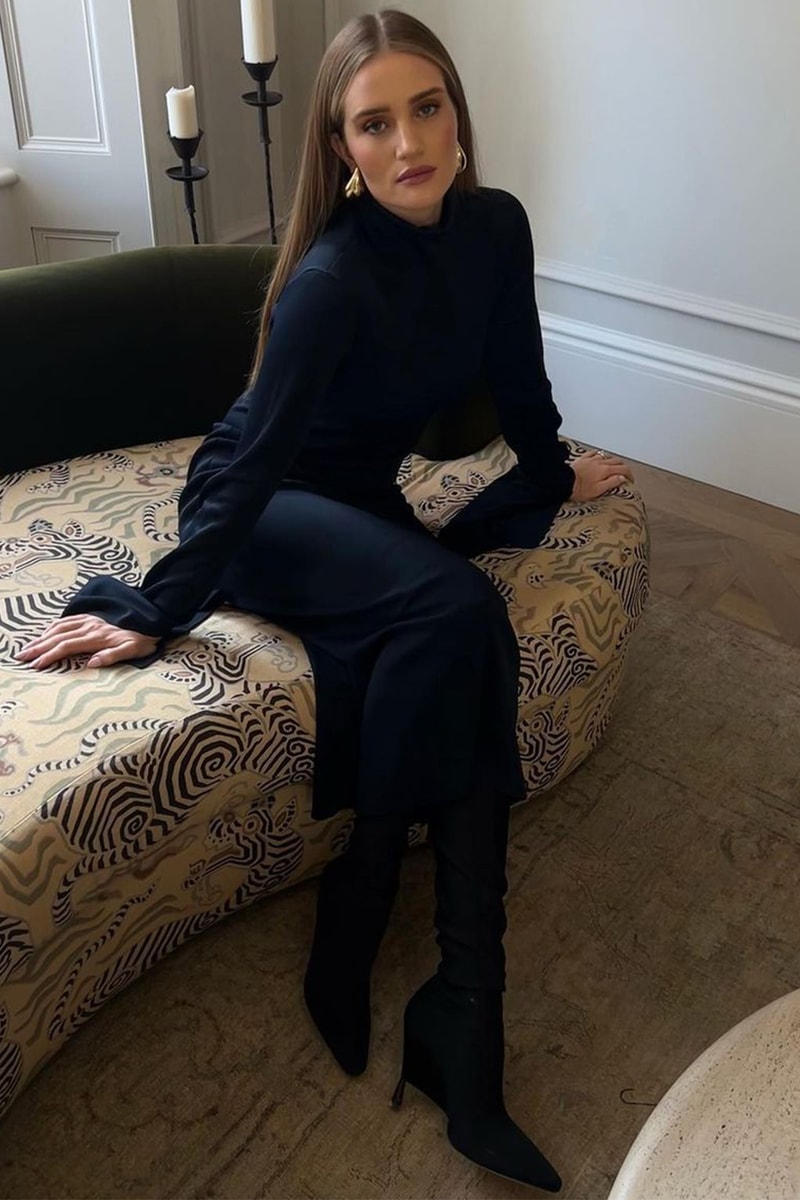 Rosie Huntington-Whiteley Shares Candid Message About Her Struggles With Acne
"Anybody who struggles with acne will know that it's something that can emotionally affect you on the inside as well as the outside."
Beauty
Rosie Huntington-Whiteley Shares Candid Message About Her Struggles With Acne
"Anybody who struggles with acne will know that it's something that can emotionally affect you on the inside as well as the outside."
Skin and skincare concerns can often be tricky and uncomfortable to discuss openly. A-listers such as Keke Palmer and Millie Bobby Brown are great at easing our reservations about our journeys with our skin and making us feel seen when dealing with acne, hyperpigmentation and other concerns. Rosie Huntington-Whiteley is adding to the list of buzzy celebs championing the embracing of skin concerns.
Rosie can easily be dubbed one of the world's most beautiful women. Making her charm even more delightful is the humble fact that she's often been a part of who's who when speaking about acne and most recently took to Instagram with a candid love letter about how her struggle has shaped her brand Rose Inc. "Anyone who struggles with acne will know that it's something that can emotionally affect you on the inside as well the outside," she wrote in the post.
Rose Inc is known to have stellar skin-loving formulas and Rosie says, "having a line of clean beauty products is more than a passion project. It's a personal mission." In all sincerity, beauty enthusiasts know that the best beauty products from founders come from personal struggle and research in healthy ingredients that develop products that work to combat targeted skin concerns. She explained, "as someone that suffers from skin challenges, I know the importance of ingredients that deliver.
We stan a transparent queen and can attest that her award-winning products do everything their formulated to do. See more of her heartfelt message ahead.
View this post on Instagram
---
Share this article