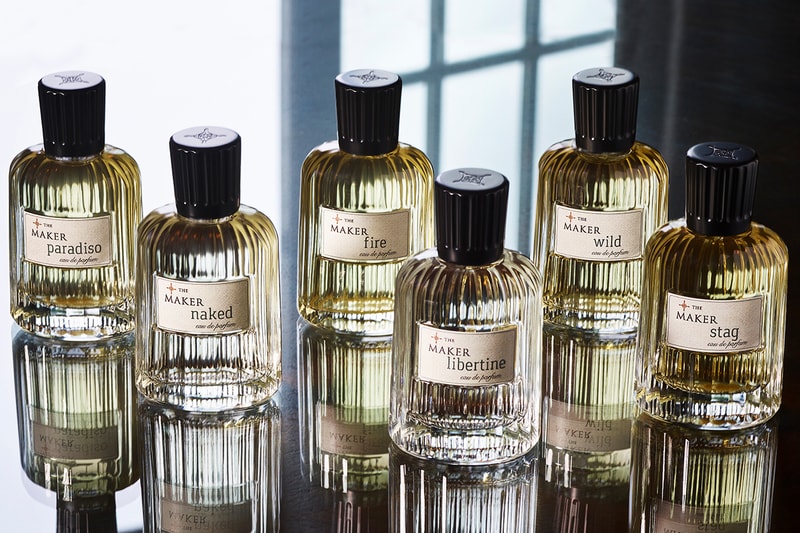 Beauty
The Buzzy Celeb-Celebrated New York Hotel, Known for Intimate Fragrances Is Now Available at Sephora
With six "buy sexual" scents inclusive of all genders.
The Buzzy Celeb-Celebrated New York Hotel, Known for Intimate Fragrances Is Now Available at Sephora
With six "buy sexual" scents inclusive of all genders.
Fragrance and the core memory it taps into is nothing new for Fresh Founders Lev Glazman and Alina Roytberg. Russia-born Glazman's nearest and dearest memory of scent takes him back to his childhood days when his mother awakened him in the middle of the night to receive smuggled perfume from a mysterious character. This alone allowed him and Roytberg to create an influential '90s staple brand that still captures the hearts of generations old and new. While LVMH has since acquired the brand, it made way for the business "power couple" to create space for yet a second life project, The Maker Hotel in Hudson, New York — a magical place that fuels memory, travel and romance all in one.
The Maker, an 11-room boutique hotel in upstate New York, is more than just a "stay at the Inn." It's truly an exceptional experience. When the pair cultivated the hotel idea, Roytberg expressed that Glazman was adamant about a fragrance collection being involved, as scent has always been a big part of his life. What's even more remarkable is that within the layout of the buildings, there's a dedicated perfume nook for guests to indulge in before heading out to explore Hudson.
As a champion of scent, The Maker birthed six sustainable fragrances and six candles that are all "buy sexual" (gender inclusive), all inspired by the duo's worldly travels and denote a room within the hotel walls. With names such as "Fire," a cozy and sensual blend of Tahitian vanilla, juniper berry and tobacco accord and "Naked," a combination of white musk and wild orris, the sensory experience from these notes and thoughtfully named fragrances ignite aphrodisiac desires as they bring out the most alluring you.
To celebrate National Fragrance Day on March 21, The Maker is bringing the celeb-celebrated and buzzy olfactory experience to Sephora for all to enjoy. "We are very excited to launch The Maker Fragrances on sephora.com," Glazman and Roytberg told Hypebae. "To be able to introduce our brand to Sephora's devoted beauty community is an important milestone for us. Our goal is to make life more sensual. We bring clean, gender-inclusive fragrances with quality ingredients and rich storytelling. We are honored to have been picked by Sephora to expand their fragrance offerings."
The Maker's fragrances range from $35 USD to $175 USD, with candles retailing for $80 USD and are up for grabs at Sephora's website.
View this post on Instagram
---
Share this article