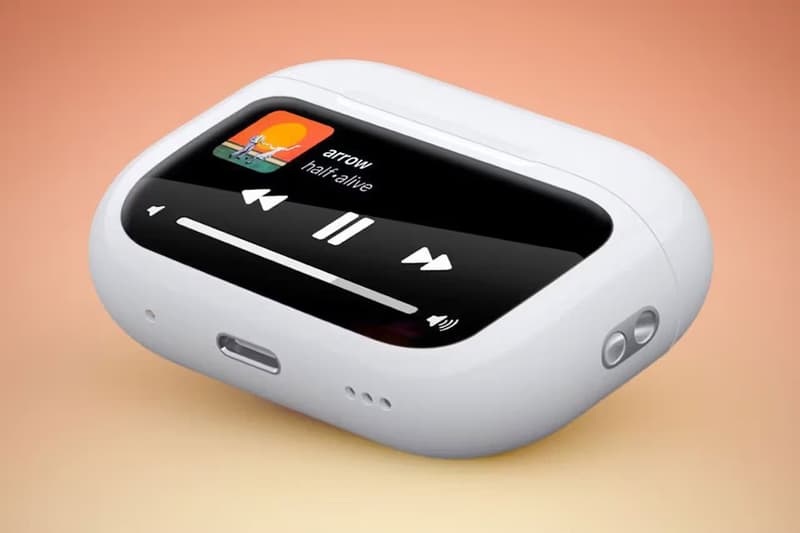 Tech
Apple Will Reportedly Add a Built-In Touchscreen Feature to Future AirPod Cases
Almost functioning like an iPod.
Apple Will Reportedly Add a Built-In Touchscreen Feature to Future AirPod Cases
Almost functioning like an iPod.
It's been reported that Apple is adding a built-in touchscreen design feature to the next generation of AirPods.
The touchscreen will function almost like an iPod Touch — it will include function to change audio sources, ability to adjust volume, output models and controls for apps associated, such as Apple Music.
In September 2021, a patent for the feature was first filed under the name "Devices, Methods, and Graphical User Interface Interactions with a Headphones Case."
The patent read as follows: "The utility of a headphone case can be enhanced, and user control over a user's wireless headphones can be improved, by configuring a headphone case with an interactive user interface to enable user control of operations associated with the wireless headphones."
Similarly to the iPhone, the next generation of AirPods could have a feature that activates Siri. Additionally, swiping, tapping or squeezing the case could activate functions.
Check out what the future next generation of AirPod cases could look like above and stay tuned for more updates.
---
Share this article