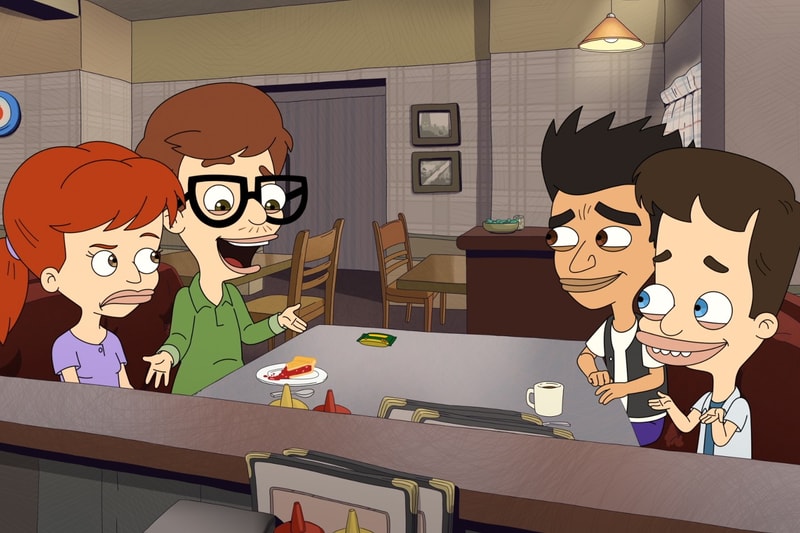 Film & TV
'Big Mouth' Gets Renewed for Its Eighth and Final Season
Becoming Netflix's longest-running series ever.
'Big Mouth' Gets Renewed for Its Eighth and Final Season
Becoming Netflix's longest-running series ever.
It's been announced that Big Mouth has officially been renewed for an eighth season, which will also be the animated show's last. Additionally, that will make Big Mouth Netflix's longest-running series to date.
So far, there are six seasons of Big Mouth. Season 6 aired in October 2022. Season 7 will air this year, followed by Season 8 in 2024. "If you would have told adolescent Nick Kroll and Andrew Goldberg that middle school would take 8 years to finish, they would have been like 'yeah, that sounds about right. This seems like it will never end,'" series co-creator, star and executive producer Nick Kroll said in a statement.
Netflix Director of Adult Animation Billy Wee added, "Big Mouth is a towering achievement in animated comedy that will make Netflix history for its longevity. We are thrilled that we still have two more hilarious seasons to share with fans before this brilliant coming-of-age story reaches its conclusion."
Big Mouth, which first aired in 2017, was inspired by Kroll and co-creator Andrew Goldberg's friendship and childhood. The series sees Nick, Andrew and their friends navigate adolescence, specifically puberty.
Stay tuned for more updates on Big Mouth.
---
Share this article