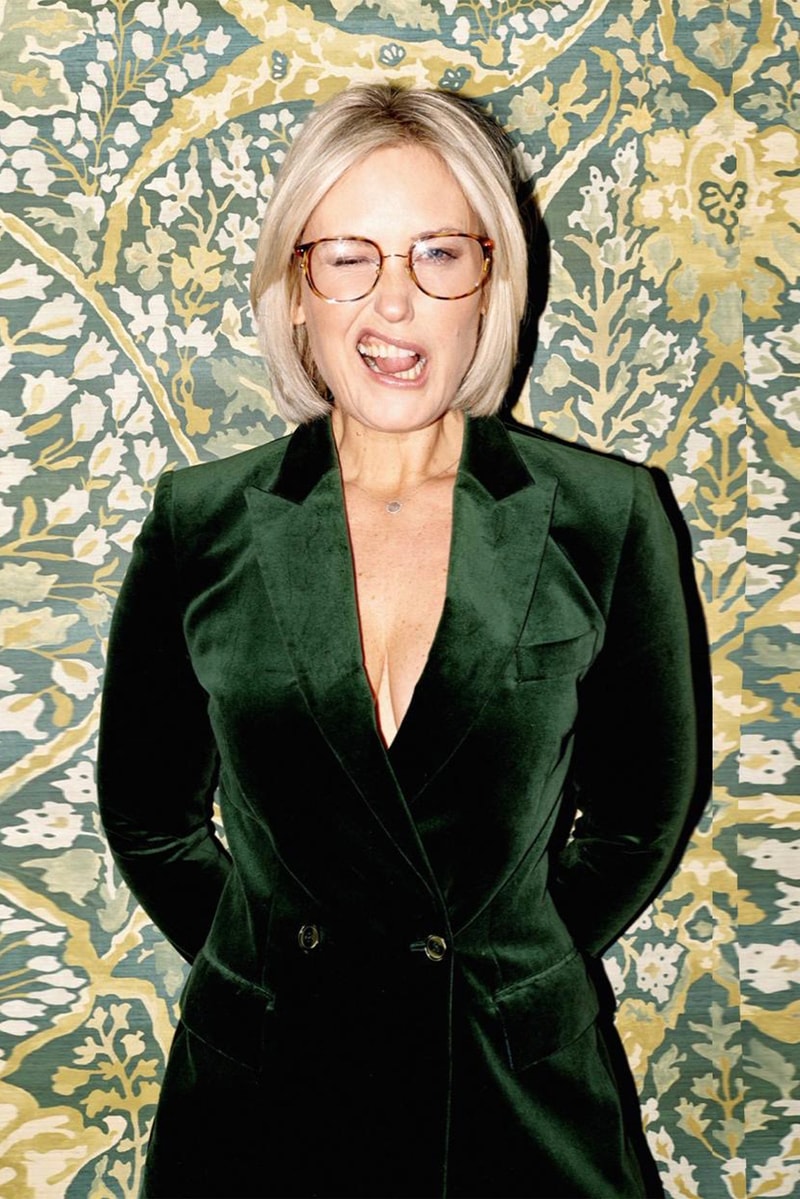 Mika Simmons of "The Happy Vagina" on How To Reclaim Your Sexuality and Desire
Everything from unlearning shame and debunking myths to enjoying pleasure.
Sex & Dating
Mika Simmons of "The Happy Vagina" on How To Reclaim Your Sexuality and Desire
Everything from unlearning shame and debunking myths to enjoying pleasure.
Anyone with a vulva can tell you one thing: the world seemingly has something against you. From awfully uncomfortable tampons and pads that most can't afford to the growing orgasm gap, women's health remains underfunded while shame has taken precedence. Sex educator Mika Simmons addresses this systemic f-ckery through her cleverly titled platform, The Happy Vagina.
As the host of "The Happy Vagina" podcast and writer of its book adaptation, Simmons has led conversations with your favs like Gwyneth Paltrow on everything from sex and desire to anatomy. On her hunt to dismantle harmful societal norms and miseducation, Simmons has created a hilarious guide that even cis men can't put down. Supported by research, the guide challenges sexual wellness culture dating back to ancient times, or "Hysterical Histrionics," after which Chapter 1 was cleverly named.
In her interview with Hypebae, she details the book's impact. "It's exactly what I wanted. To create a piece of work that would create conversation. For that reason, I kept it light and inspirational." As an actress, filmmaker, writer and host, The Happy Vagina platform is a merging of her creative gifts, and the result is an educational, and healing community of femmes. Simmons continues, "Art and entertainment are about escapism, yes, but I believe they can also invoke change and help people see that there are other options for them — especially those who feel like there are none." As icon Toni Morrison said, "If you have some power, then your job is to empower somebody else. This is not just a grab-bag candy game," Simmons joked.
To learn more about sexual wellness, myths we should dismantle and how to reclaim your desire, continue reading.
On the worst sexual wellness myths:
Virginity is the most harmful myth about women's sexuality. In most cultures, the word 'virgin' refers to somebody who has not had penetrative sex. In some more extreme societies, masturbation is also included. But we have some news for you – virginity is a social construct. Created to keep women trapped in a purity shame cycle, women are raised to believe their power lies in their beauty and sexual prowess, and yet this power should be withheld because when it is infiltrated in an untimely way.
This dichotomy leads women and girls to experience deep-rooted confusion about how we should take up space on the planet and, perhaps worse, provides a fertile ground for slut-shaming when a woman doesn't adhere to society's absurd demands on her frigidity. The truth is, when you have sex for the first time, you do not actually lose anything. Most likely, it will have been a deeply important moment for you in your personal development as a human. Furthermore, it is impossible to lose. So stop saying "I lost my virginity to…" and start saying "The first person I had sex with was…"
View this post on Instagram

The vagina gets loose the more sex you have. This is utter biological nonsense. This is commonly known as slut-shaming and it needs to stop! The vagina is deeply clever and can stretch in size for different reasons, such as sex and childbirth, but it doesn't stay that way. After the fact, it returns to its normal size, kind of like an elastic band, and the walls, when dormant, often rest against each other.
That women should not have desire. Throughout history, women have been taught that desire and libido are not for us. It's not so much that it is taught that it is for boys and not for girls, but it is often encouraged in young men as part of the cultural phenomenon frequently described as male bravado. Which, by the way, for some young men is equally as identity damaging. For young women, the cultural messaging is the opposite. Girls are taught to nurture niceness. To be caring, thoughtful and kind. Pretty much anything outside of this is considered to be a form of overtly sexual acting-out – often called slagging or slutting. For centuries, a woman's sexuality has been held in this dormant, muted space. Sex was portrayed by religion and experts, including medical professionals, as something exclusively enjoyed by men, while women, in contrast, passively endured it for reproduction only. An 1870 advice manual made it clear that girls who masturbated inhibited their glandular development, which would in turn lead to no bosom. God forbid! Thankfully, there is a female sexual revolution happening, right now. Today. Just waiting for you to jump in!
My favorite advice from the book is simple but essential: select lube that's so natural, "you'd be equally as happy to put it in your mouth." Are there any other "rules of thumb" you'd like to share with our readers?
Big question! I would say that the thing we get the most feedback on The Happy Vagina platform is around self-pleasure. You'd be shocked at how many women write to us and thank us for talking about it because it finally gave them permission to explore this. They might have come to us to listen to a specific episode of the podcast, perhaps Kate Walsh or Gwyneth Paltrow, and leave with a new activity to practice. Masturbation is just so important. For all the benefits it brings, stress relief, pain relief for some and the gift it brings of knowing that area of your body. Not only so you can notice when something isn't right, but also so you can make sure your partner knows how you like to receive pleasure.
The chapter on menstruation details everything from period poverty to reminding yourself that "menstruation is a superpower." Due to period shame, conversations about period sex have become taboo and now, the stigma is being lifted. Do you have any advice for women who are now tapping into the pleasure of period sex?
It's funny isn't it — that period poverty in many poor areas or countries means lack of sanitary wear, in India means being forced to not pray or study and in the West means not having sex on your period. But yes the rock face in the West women are climbing is different. We are very lucky that our challenges are so much more nuanced. First up I would say that communication is going to be key here. You need to make sure you are doing what feels right for you and your partner — leaving room for this to change monthly. And there are huge benefits, it can help relieve cramps because sexual activity releases endorphins that lessen pain.
You also discuss "spectatoring," shame and how they affect pleasure. Where did this term originate and how can vagina owners combat this?
Spectatoring is a term coined by sex researchers known as Masters and Johnson. In a nutshell, it's when you carry extreme self-consciousness which can manifest as a critical internal dialogue or distracting thoughts about the way you look physically or how you are performing. Research shows that women who experience spectator sex find it harder to reach orgasm and often rely on faking them to keep their partner happy.
If this is severe or something that happens a great deal in your life outside of the bedroom, I would suggest you might speak to a friend and maybe even a therapist about it. Talking is an extremely powerful way to overcome stuck thought patterns. Then, starting with self-pleasure I would highly suggest some mindful masturbation – allowing yourself to practice staying present with your body and its feeling while you connect with yourself.
Lastly, your book is a fantastic resource for femmes with vaginas, eager to reclaim their sexuality. Do you have any advice for those on this journey of reclaiming desire?
Thank you! It's a huge compliment to be on Hypebae! Desire is such a deeply suppressed feeling in women. We are taught from the very earliest age, and for centuries, we are not made for that. And that those who are full of desire are "sluts." It is ingrained in women that they are, instead, the reciprocal for male pleasure and baby-making machines. Vagina translated means sheathe – as in sheathe for a sword. So let's start there and eliminate that thinking.
You are no one's sheath. In fact, you are powerful beyond measure. This starts at the very beginning when the egg actually chooses the sperm by using chemical signals to attract them and continues throughout your life. So start to hold yourself in that high regard. Once you've begun to eliminate that "less than" thinking, start to tune into your body and find out when your desire peaks and troughs. You will likely find that it oscillates – perhaps stronger at your ovulation or just before your period, less just after. Let yourself enjoy pleasure at these times, alone and with a partner if you have one or some. Pleasure is like going to the gym, the more sex you have the more you will want.
Finally, be aware that you may need to reset this thinking multiple times, especially if you've been suppressing your desire for a long time. It will take practice and good communication with yourself and a partner. Make sure you are following accounts like ours and tuning into our podcast which will encourage your awakening and give you top tips.
To explore "The Happy Vagina" book, visit the Harper Collins website and tune into the podcast.
---
Share this article