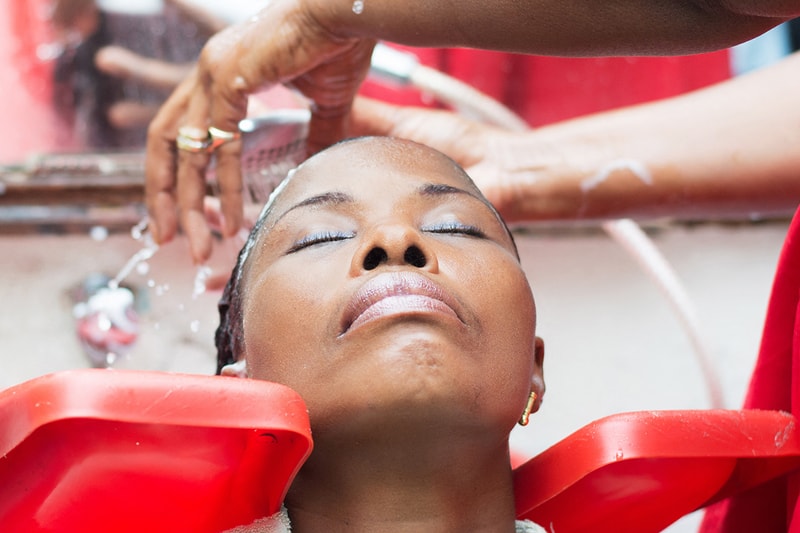 Beauty
L'Oréal Named in Hair Relaxer Lawsuits Linked to Cancer Risks
Household brands named in the suits: Dark & Lovely, ORS Olive Oil and Motion.
L'Oréal Named in Hair Relaxer Lawsuits Linked to Cancer Risks
Household brands named in the suits: Dark & Lovely, ORS Olive Oil and Motion.
Women of ethnic backgrounds, particularly Black women have been using hair relaxers for over 100 years. From little girls having a relaxer put in ahead of Sunday's church service to young women looking to straighten their hair for grand occasions — in a matter of minutes, the chemicals can take one's hair from its natural texture to "fried, dyed and laid to the side."
But all of that has changed as over 100 lawsuits have been filed in the U.S. against companies who make these relaxers, with L'Oreal's U.S. branch named in a few of the suits.
The brands from L'Oréal U.S. include Dark & Lovely, ORS Olive Oil and Motions. The complaints claim that products from these acquired brands contain dangerous chemicals that can cause cancer and other health problems reported widely in Black women.
A study from 2022 highlighted a direct link between the use of hair relaxers and uterine cancer. As of 2023, hundreds of product liability lawsuits are being pursued in the U.S. against L'Oreal and other manufacturers of household products that contain many hormone-off-balancing chemicals. As hair relaxers and perms are used significantly in the Black community, the litigation is expected to be led widely by Black women nationwide.
Scientists haven't identified which chemical or ingredient in the hair relaxer formulas is responsible for the dangerous effects and have advised that more research is needed. In the interim for those with great concern, some haircare companies offer hair straightening alternatives to those with textured hair.
Stay tuned as we work to bring you more updates as the story develops.
---
Share this article