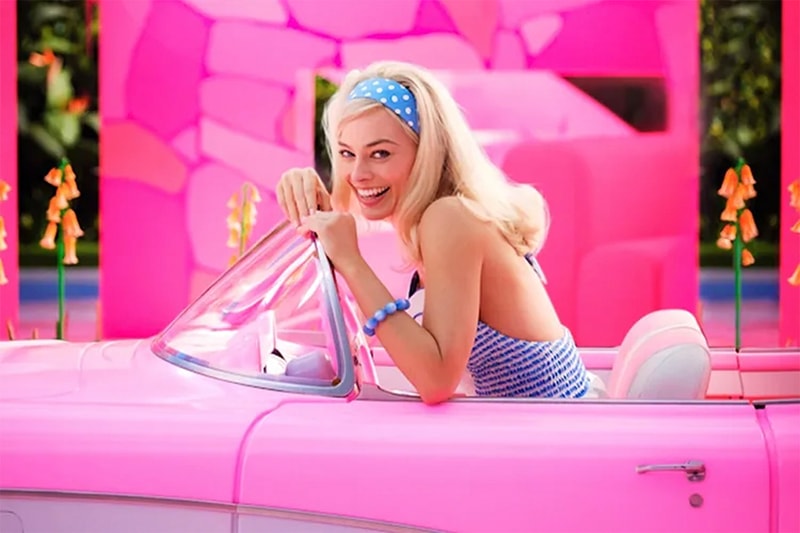 Culture
It's Official, Barbie Is Taking Over Wedding Season
According to Pinterest and Zola's 2023 Wedding Trend Report.
It's Official, Barbie Is Taking Over Wedding Season
According to Pinterest and Zola's 2023 Wedding Trend Report.
Pinterest and Zola release its wedding trend report — and the findings tap Gen Z's obsession with nostalgia and pop culture.
As TikTok goes berserk over Sofia Richie's luxury wedding, it appears stealth wealth and old money affairs only appeal online. In its 2023 trend report, Pinterest and Zola detail Gen Z's desire to redefine wedding culture. How? Authenticity is key, and they're tapping "alternative weddings" and pop culture for aesthetics.
"Popular movies and culture have been a deciding factor when it comes to wedding themes," revealed the press release, "with searches for "Barbie wedding theme" increasing by 140% and "hot pink wedding colors" increasing by 465%.
To Gen Zers and millennials worldwide, this is no surprise as the upcoming Barbie film starring Margot Robbie, and Dua Lipa has us all in a chokehold — so much so, it has us willingly using AI.
According to Pinterest's "Barbie-themed wedding" search, the trend taps everything sparkly, bubbly and pink with bows. Yes, even those $1k USD Mach & Mach Double Bow Satin Heels. If you're wondering how far this trend takes it, just know that a pink "red" carpet is customary.
On a similar note, the "anti-bride" trend has completely dominated Gen Z wedding culture with brides choosing to wed however they see fit. Down to the location, timing and attire — whatever the anti-bride wants, she gets — even a Barbiecore wedding.
On love and dating.. is Scott Disick our modern-day Good Luck Chuck?
---
Share this article