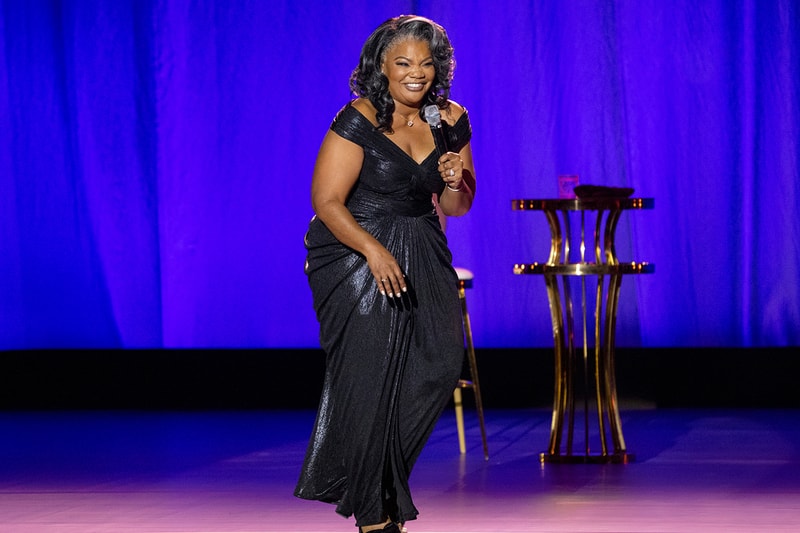 Sex & Dating
Mo'Nique Proudly Continues the Conversation Around Sexuality and Community
"Once you get to a place of freedom, you truly start living."
Mo'Nique Proudly Continues the Conversation Around Sexuality and Community
"Once you get to a place of freedom, you truly start living."
In her latest Netflix comedy special, My Name is Mo'Nique, Mo'Nique reveals her true sexuality. Following the release, she continues the conversation of LGBTQIA+ representation and community.
"Daddy, I want to be with another woman, sexually," she recalled telling her husband when coming out. "And he looked at me, so beautifully and so patient and so loving, and said, 'Bitch, me too!'" Mo'Nique continued as the crowd went wild. "He said, 'You find that bitch and we will fuck that bitch together!'" She further revealed the reason she never came out was due to strained familial relationships she witnessed with other queer family members.
As if her coming out story couldn't get any better, Mo'Nique interviewed with Vulture and revealed that the special would help viewers "understand" her better. "I think that introduces you to me. It lets you understand why I fight the way that I fight, especially in our community, where there are so many secrets. There are so many of us caught up in the churches, and there are so many myths. There's so much foolishness, and my family is not exempt from it."
It's also not lost on Mo'Nique how important this special is for others, too. "What I found out is I'm not unique, Craig. As I said to a sister I was talking to the other day, I said, "A woman in China can take a piece of this special and say, 'I relate to that.' What made me do it… It's just time. It is time for us to live in freedom. So many of us are still enslaved. So many of us are still fearful. So many of us are still embarrassed. So many of us are still ashamed. Once you get to a place of freedom, you truly start living."
Mo'Nique's iconic special which will go down in history comes after the comedians' long battle with sexist comedians and the overall industry that discounted her. Most recently, Mo'Nique settled a lawsuit against Netflix for "racial and sexual discrimination for allegedly making her a lowball offer for a proposed comedy special," as The Guardian reported.
Not only did she win, but she returned with an iconic special. We love to see it.
For more on sexuality in the news, Hulu's Freaknik documentary takes a turn for the worst.
---
Share this article