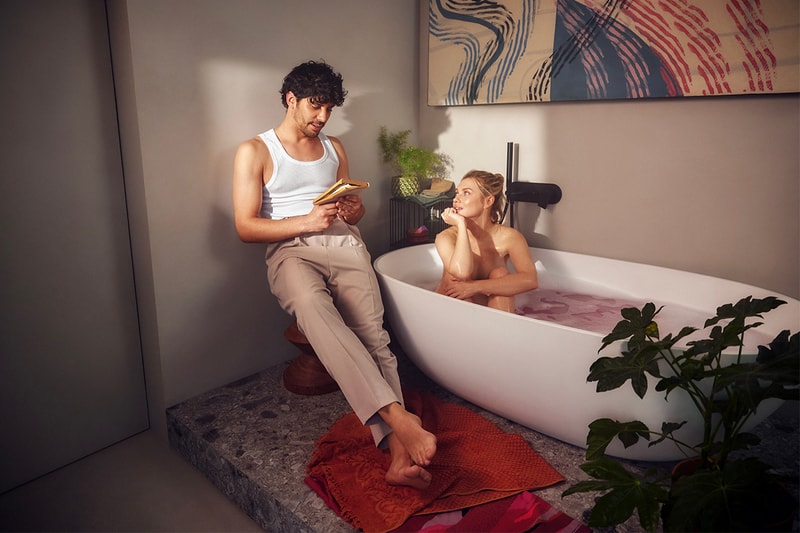 Sex & Dating
Sex Expert Shares 5 Tips for Orgasming The Stress Away
LELO's in-house expert shares tips for Stress Awareness Month.
Sex Expert Shares 5 Tips for Orgasming The Stress Away
LELO's in-house expert shares tips for Stress Awareness Month.
Leading sex toy and self-care brand LELO taps its in-house sexpert Kate Moyle for Stress Awareness month tips.
Managing stress can seem like an ongoing battle once you enter the world of adulting, so it's important to have your "tools" for stress management readily available. Thankfully, our bodies are hard-wired for pleasure.
As Moyle shared, "During pleasure, sex and orgasm, your body releases feel-good hormones and endorphins which promote feelings of relaxation and calm." This also includes oxytocin, known as the love hormone released through "physical touch, hugging, kissing and eye-contact as well as sex." This "hormone hack" as Moyle refers to it, "can reduce cortisol levels, which is our major stress hormone. It's not just your erogenous zones that crave sex to relieve stress — it's your brain too."
Keep reading for Moyle's three tips for orgasming the stress away.
View this post on Instagram
Slow down.
"Focusing on the external world, with its external pressures, will inevitably increase stress," Moyle states. Sex can be a pleasure-filled grounding experience that "give people a chance to focus inwards and be in the moment more, rather than by being preoccupied with a never-ending to-do list or replaying a cringey comment made earlier over lunch."
However, if sex causes more stress and anxiety, Moyle recommends "trying to communicate to a partner about how they're feeling" as this  "can help to manage what's going on for them."
"Cum" together.
Moyle says, "If we are in a relationship, sex with a partner can help us to feel connected and close which can make us feel desired, wanted and seen. As humans, feeling like we are holding someone's attention — which can come in the forms of sexual currency such as flirting, hugging, eye contact and kissing, anything you do with a partner which holds a sexual charge but isn't in itself sex — can make us feel appreciated and valued."
This care and attention, paired with the happy hormones hijacking your body is a recipe for comfort. "This can also contribute to our sex lives in a positive way by providing opportunities for responsive desire to be triggered or emerge in response to sexual stimulation as we can experience desire both spontaneously and responsively," says Moyle.
Rest.
The "neurochemical boost that we can get from sex," and other forms of intimacy such as "touch, self-touch and orgasm can promote good sleep as prolactin and oxytocin contribute to feeling sleepy and calm," says Moyle. Stress and poor sleep are directly related "with lack of sleep making stress worse, and stress contributing to disrupted sleep."
View this post on Instagram
Explore.
"Different routes to pleasure can also help us to mix up our sexual routines and give us a dopamine boost from trying something new – whether it's trying a sex toy, lubricant, new style of touch or new location." The senses are the gateway to everything people do, and so using them to build on experiences and get into a sexual mindset can be a really useful prompt for someone who struggles to switch off – helping to relieve tension and worry."
Treat yo'self.
Taking the time to enjoy pleasure in the bedroom will naturally evolve and expand into how you treat yourself overall. It's an "important part of building a positive relationship with ourselves, and can be something that we incorporate into our self-care routine," Moyle explains.
For more on sex and sleep, check out this article on how your sleep routine is affecting your sex drive.
---
Share this article