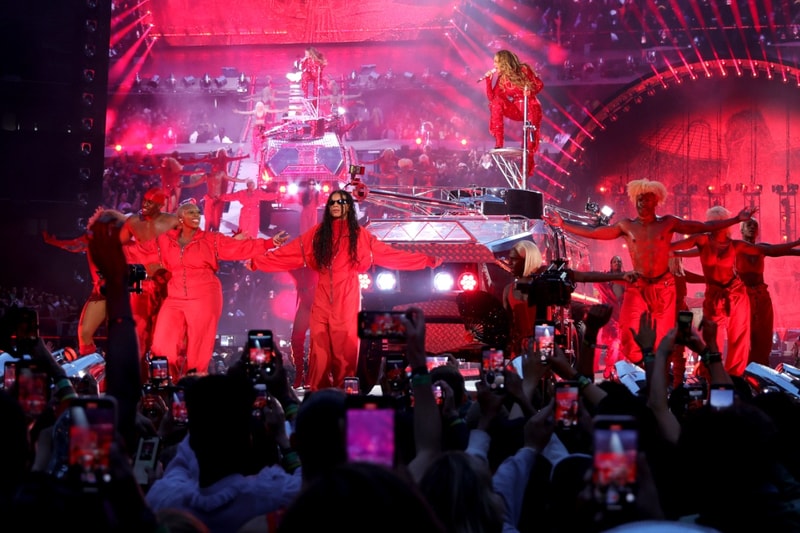 Music
Blue Ivy Carter Proves She Gets It From Her Mama While Joining Beyoncé on Stage
During shows in Paris and London for the 'Renaissance' tour.
Blue Ivy Carter Proves She Gets It From Her Mama While Joining Beyoncé on Stage
During shows in Paris and London for the 'Renaissance' tour.
With parents like Beyoncé and Jay-Z, it's no wonder Blue Ivy Carter is as talented as she is. The 11-year-old recently joined her mom, Beyoncé, on stage to show off her dance skills during shows in Paris and London as part of the Renaissance tour.
The crowd was made up of 70,000 people; Blue danced to Bey's 2019 hit "My Power" and the 2020's "Black Parade." Afterward, Beyoncé took to Instagram to shout out her daughter.
"My beautiful firstborn," she captioned a post filled with three slides from the night. "I'm so proud and thankful to be your mama. You bring us so much joy, my sweet angel."
Though it's rare for Beyoncé to open up about her children, in 2020, she commented on Blue in response to her work.
"Blue is very smart, and she is aware that there is a shift, but it is my job as a parent to do my best to keep her world as positive and safe as can be for an eight-year-old," Queen Bey told British Vogue at the time. "Blue saw some of the reactions to the 'Brown Skin Girl' video, as well as some of the videos from the philanthropic work I've done this year. When I tell her I'm proud of her, she tells me that she's proud of me and that I'm doing a good job. It's teeeeeew much sweetness. She melts my heart. I believe the best way to teach them is to be the example."
Check out Beyonce's recent post about Blue dancing below.
View this post on Instagram
---
Share this article