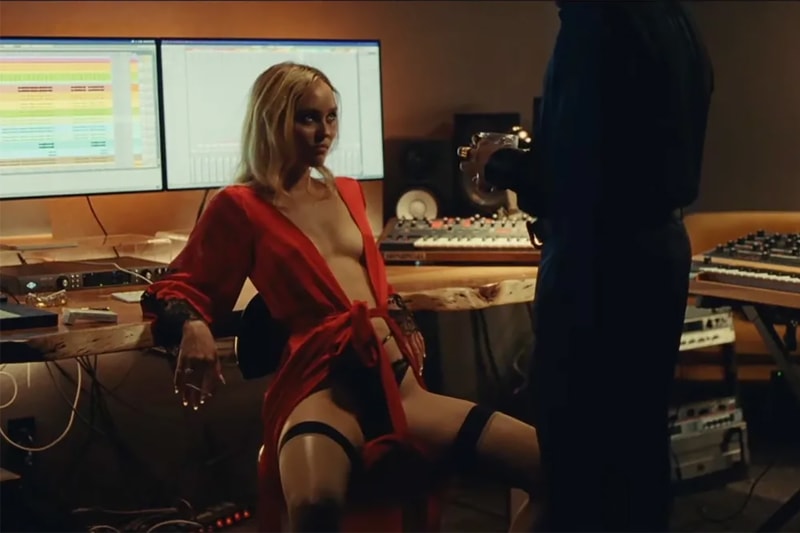 Sex & Dating
Lily-Rose Depp Gets a Striptease Lesson in New 'The Idol' Trailer
Viewers are not amused.
Lily-Rose Depp Gets a Striptease Lesson in New 'The Idol' Trailer
Viewers are not amused.
After its debut at Cannes Film Festival, HBO's The Idol prepares for its release with a new trailer​.
After months of backlash — cue the "human cumsock" reviews — the series trailer delivers another inside look into the season Abel "The Weeknd" Tesfaye teased would probably upset people. The new trailer is the closest look yet, detailing the glamour and hell of Jocelyn's career (played by Lily-Rose Depp).
"You're the American Dream," the trailer opened. "You are f-cking Jocelyn… just be you," The Weeknd tells her. Yet, all it takes is a few minutes for the entire industry to begin turning on her. In one scene, a cast member tells another as Jocelyn performs, "They're kind of out femme-ing her.. with the flips and the dips."
But of course, Tedros (played by The Weeknd) is there to pick up the pieces. And viewers do not appear to be amused. "It's just screaming, staring, dancing and drinking…who's gonna act?" Another commented, "At this point, Sam should do an adaptation of Fifty Shades."
View the trailer above.
---
Share this article