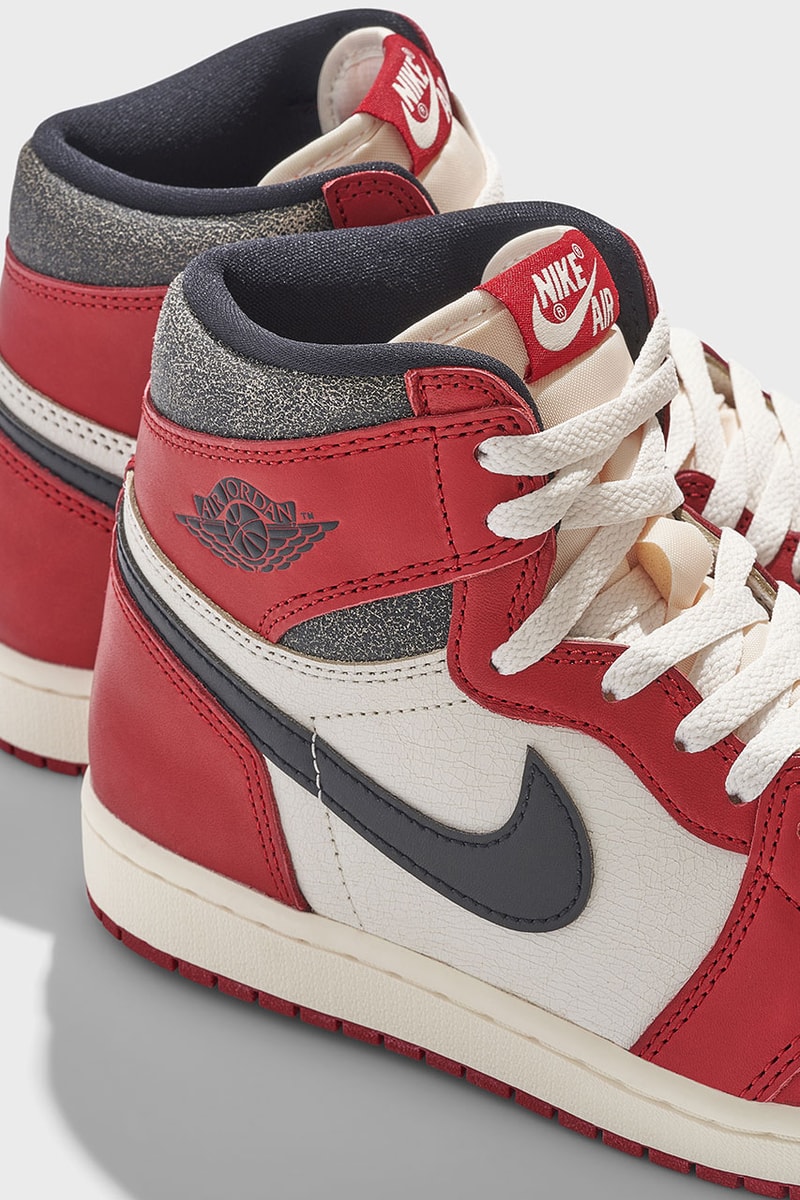 INTERVIEW: Jordan Brand Expert Details the Global Impact of Its Infamous Kicks
Meet Matt Miller, Head of Authentication Operations at Laced
Footwear
INTERVIEW: Jordan Brand Expert Details the Global Impact of Its Infamous Kicks
Meet Matt Miller, Head of Authentication Operations at Laced
Jordan Brand is a coveted mainstay in sneakerheads' closets and an emblem with a story to tell. Recently released movie Air starring Ben Affleck, Matt Damon and Viola Davis details how Nike signed Michael Jordan, in what would become the brand's most lucrative athlete partnership to date.
Jordan Brand has maintained its global prominence through generations with pioneering collaborators, nostalgic re-releases and a dedicated resale community. One of which is renowned London-based Laced, a sneaker marketplace that passionate sneakerheads trust to cop their favorite Jordan silhouettes.
Hypebae sits down with Matt Miller, Laced's Head of Authentication Operations and industry-renowned sneaker authenticator to discuss Jordan Brand's past, present, future and its growing female audience.
First, we have to ask, what is your favorite pair of Jordans?
For me, it has to be the Off-White x Air Jordan 1 Chicago. This shoe pays homage to the greatest Jordan of all time, crafted by a creative genius that's responsible for the evolution of streetwear. I'm a huge fan of Virgil Abloh's work, so every time I go into my sneaker room and look at the Off-White x AJ1 Chicago, I appreciate the sentimental value it holds for me – it's like a piece of art.
A close second has to be the Air Jordan 1 High OG Lost and Found. It's accessible to all sneaker fans and it allows everyone to own a piece of fashion history. Plus, they can be styled with anything – you can dress them up for a smart-casual look, or dress them down with a tracksuit.
What key colorways and trends are you seeing at the moment for Jordan releases? Where do you think these trends derive from?
As we enter spring, we're seeing a lot of green colorways from Jordan Brand, like the Nike SB x Air Jordan 4 or the recent Seafoam AJ4. There's also been a big focus on retro revivals, with the "Reimagined" series bringing back updated originals. This could be sparked by a craving for nostalgia from older sneaker fans or it could be down to the release of the Air movie.
Why were Nike Air Ships banned and why does this make them so popular with sneakerheads?
It's a little-known fact that the red-and-black Air Ship was the shoe that prompted the NBA to hit Michael Jordan with a hefty fine and an on-court ban, because in the '80s, players were only allowed to wear sneakers with colors that matched their uniforms.
Nike flipped the script and used the ban to create a campaign around their all-new silhouette: the Air Jordan 1. The campaign famously read: "Fortunately, the NBA can't stop you wearing them," which shows the true beginning of what would become an infamous colorway popular with sneakerheads.
It's the most iconic sneaker of all time and every sneakerhead wants to own or does own a pair. It's the one that started it all.
For Laced, what can you tell us about your female audience. What Jordans are they copping?
The rise in the popularity of Mids, along with more female-exclusive colorways and increased size inclusivity, has brought more females to Laced looking for sold-out Jordans. The Travis Scott x Air Jordan Low Olive, for example, is being released in women's sizes which shows that Jordan Brand is adapting its strategy to include a wider demographic.
Being London-based, do you think there is a unique culture around Jordans?
London doesn't have the same connection to basketball as other European countries or the U.S., so its love for Jordan sneakers stems more from hype and what's trending. When I bought my Air Jordan 4 Royalty in 2017 from a Nike sale, no one cared about AJ4s, but now this particular shoe goes for £650 GBP (approximately $822 USD) at resale. If they re-released it, it would sell out instantly in London because it's trend-driven.
The 2020 The Last Dance documentary also helped boost the popularity of Jordans in London. An audience that previously knew nothing about the brand learned more about the stories and heritage behind the partnership.
How has Jordan maintained clout through generations and how do retros speak to new audiences?
Jordan Brand's storytelling is what keeps people wanting more. Michael Jordan is an icon for every generation and his legacy is constantly passed down through new releases and heritage re-releases. The brand also knows how to stay relevant with carefully selected collaborations. For example, partnering with Virgil Abloh's Off-White, as well as Dior, Supreme, Travis Scott and Billie Eilish has allowed the brand to stay relevant for younger audiences.
In terms of retro re-releases, these hold a special place in the hearts of older sneaker fans who, maybe 20-30 years ago, couldn't afford Jordans. Now, they can own the pairs that are really nostalgic and remind them of looking up to Michael Jordan when they were a kid.
---
Share this article