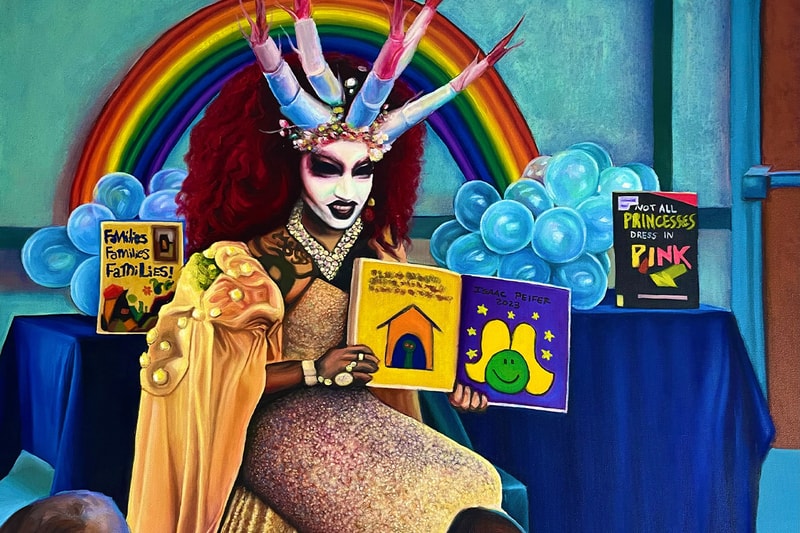 1 of 3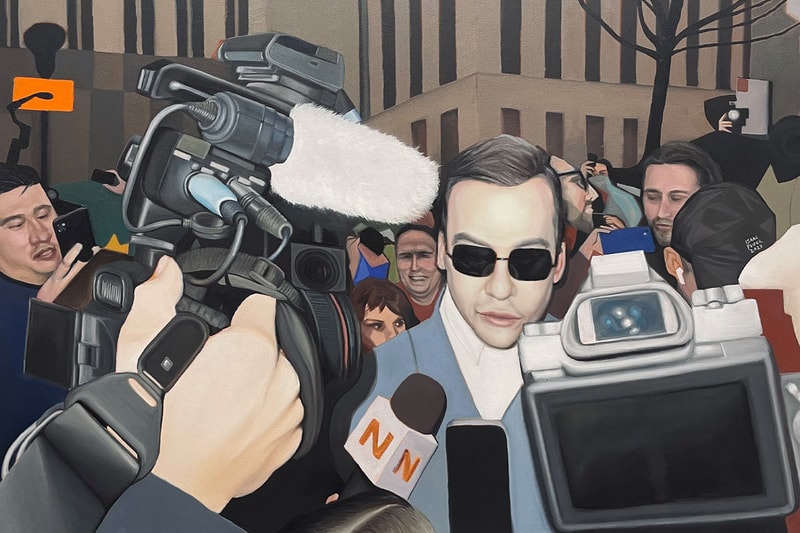 2 of 3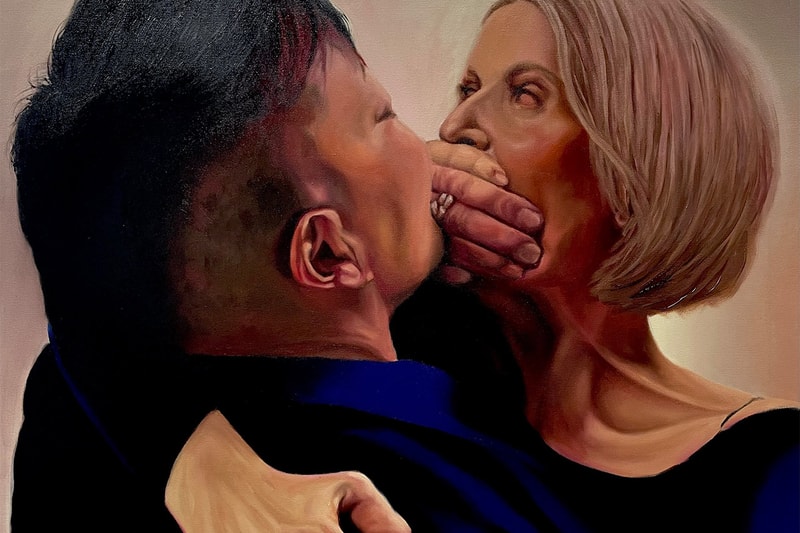 3 of 3
Art & Design
THNK1994's New Exhibition Demands More Queer Villains in Pop Culture
Titled "Slay: Queer Villains"
THNK1994's New Exhibition Demands More Queer Villains in Pop Culture
Titled "Slay: Queer Villains"
THNK1994 presents "Slay: Queer Villains" by self-taught artist Isaac Peifer, an exhibition that celebrates the influence of new Queer icons on the national conversation. The showcase comprises six larger-than-life oil paintings that delve into the "Culture wars" surrounding this year's Pride month. Peifer skillfully examines the delicate balance between the need for triumphantly righteous LGBTQIA+ representation and the longstanding tradition of irony and artifice inherent in Queer art forms.
The exhibition shines a spotlight on Queer Villains who have captivated discussions on LGBTQIA+ representation in the past year, such as And Just Like That…'s Chez Diaz. These figures are perceived as both a threat to established traditions and a catalyst for dismantling repressive norms. Through his striking paintings, the Manhattan-based artist captures the essence of joy and power that resides in both the villainous and the vaudevillian. Visitors can experience the exhibition during Pride weekend at a pop-up location situated near Zarin Fabrics.
In a statement, Peifer shared: "In a continuation of my use of portraiture to engage with the ways celebrity, notoriety and 'Cringe' serve as primary shapers of popular culture, I now focus on a particular flashpoint of the contemporary 'Culture wars' that seems to provoke millenarian passions on all fronts: the ever-evolving question of LGBTQ representation."
Peifer added, "It is this spirit of camp I aim to capture in my paintings." "Slay: Queer Villains" by Isaac Peifer at THNK1994 runs from June 23 until June 25. For RSVP, visit this link.
In case you missed it, "Saints and Sinners" at Guts Gallery depicts a journey of LGBTQIA+ resilience.
THNK1994
173 Elizabeth St,
New York, NY 10012
---
Share this article