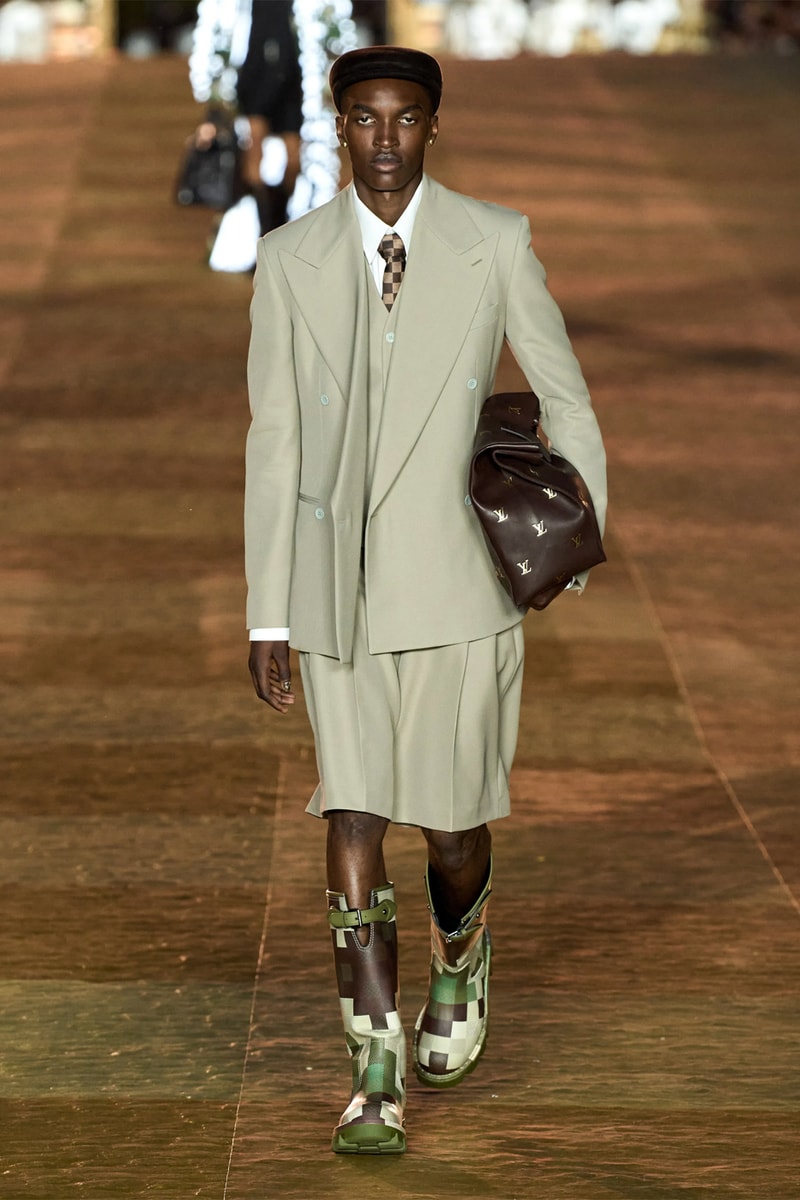 1 of 74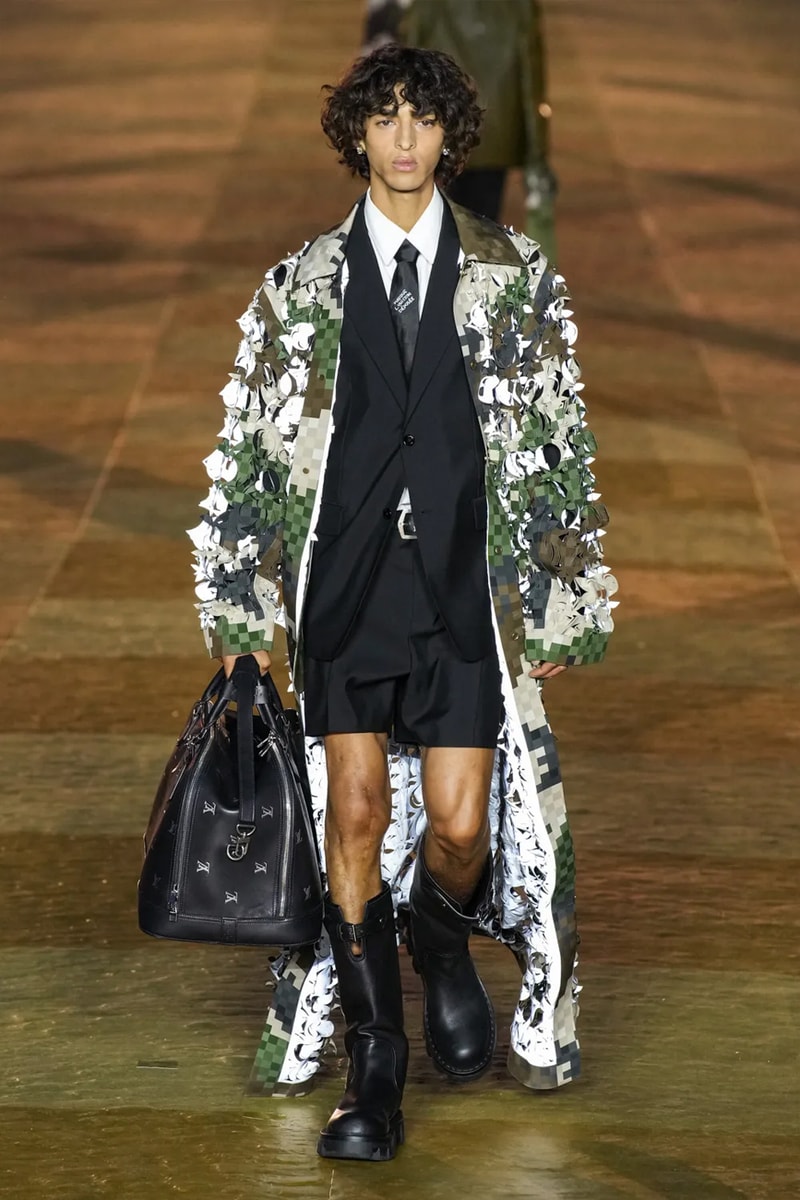 2 of 74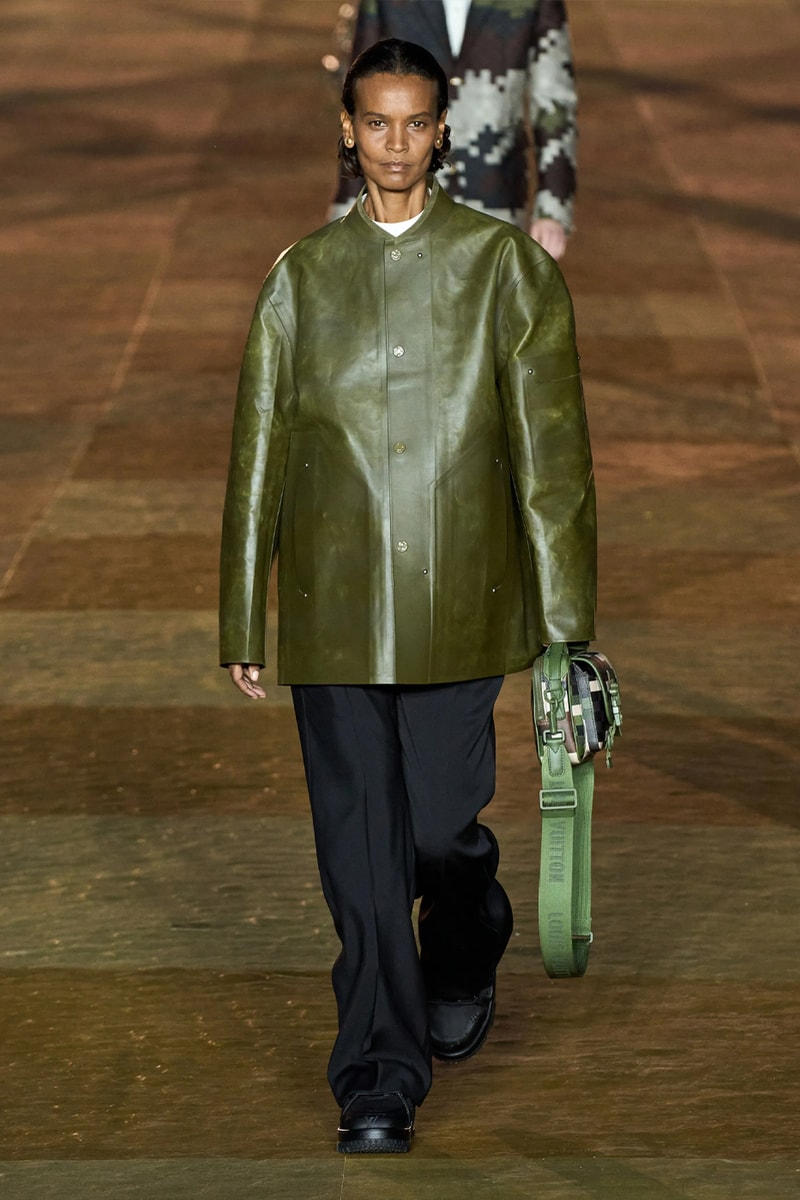 3 of 74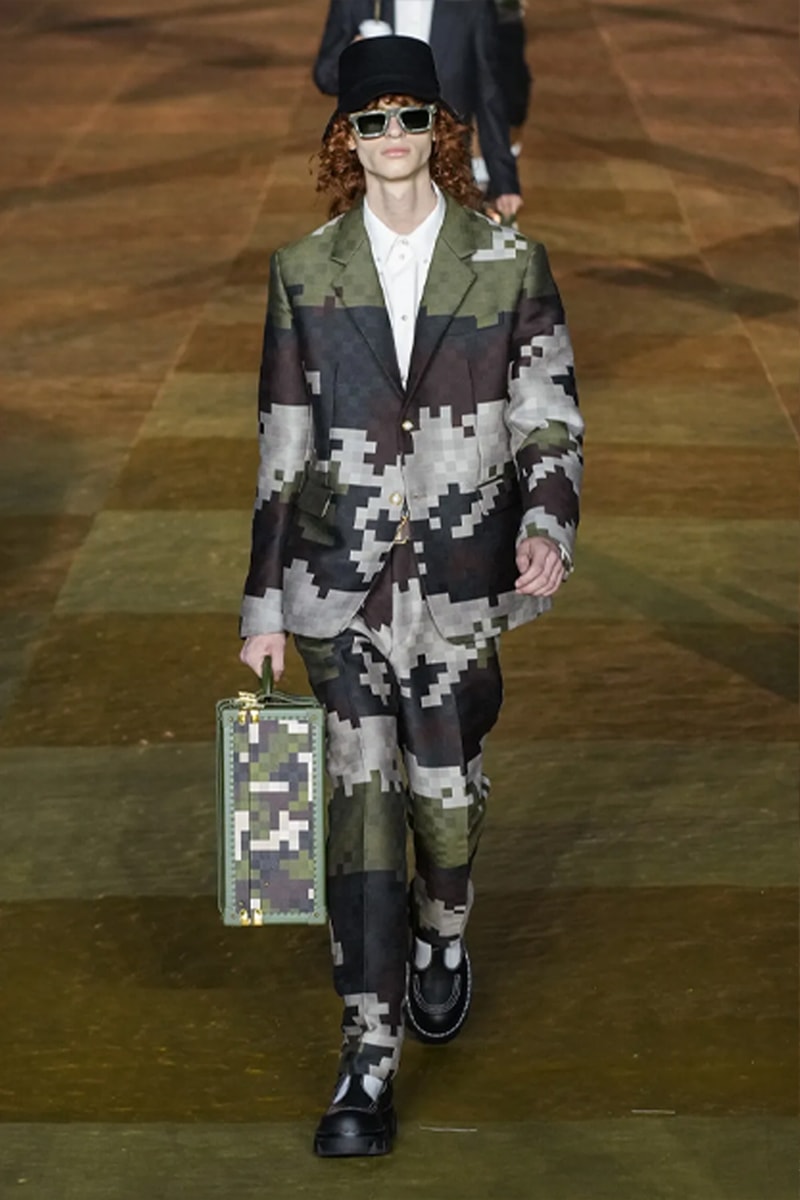 4 of 74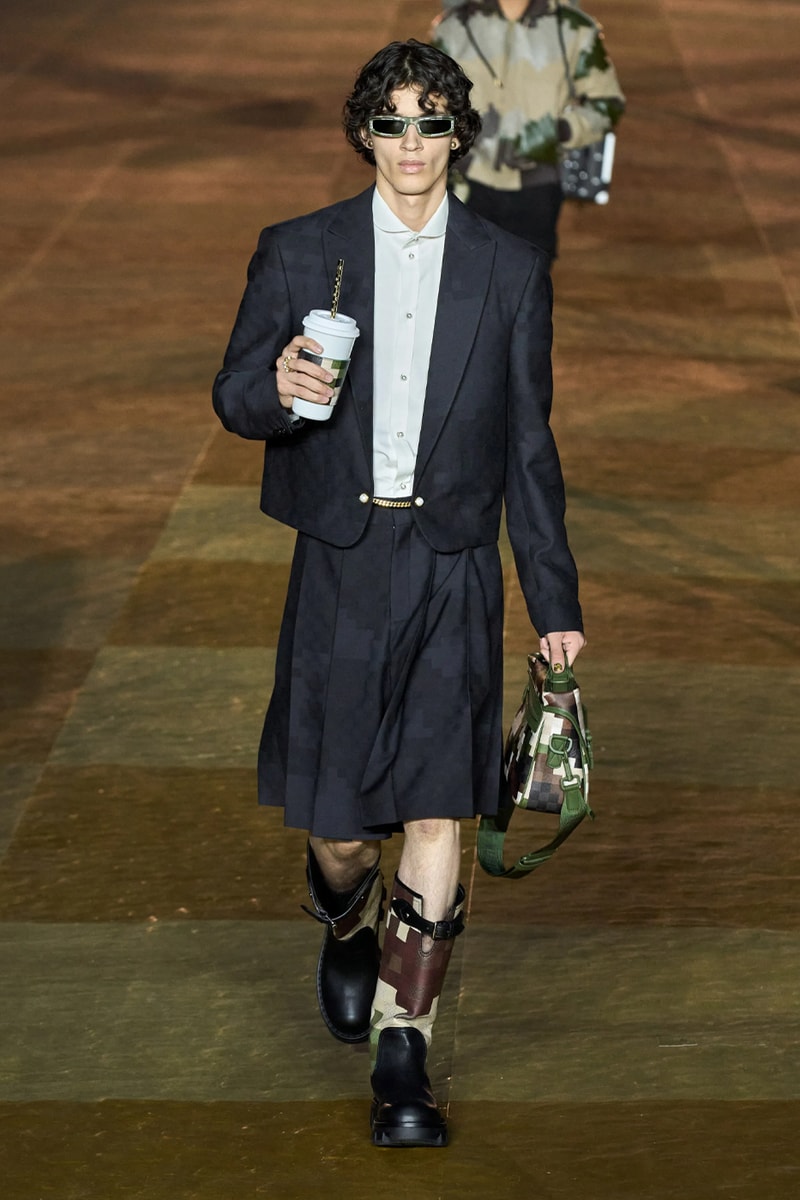 5 of 74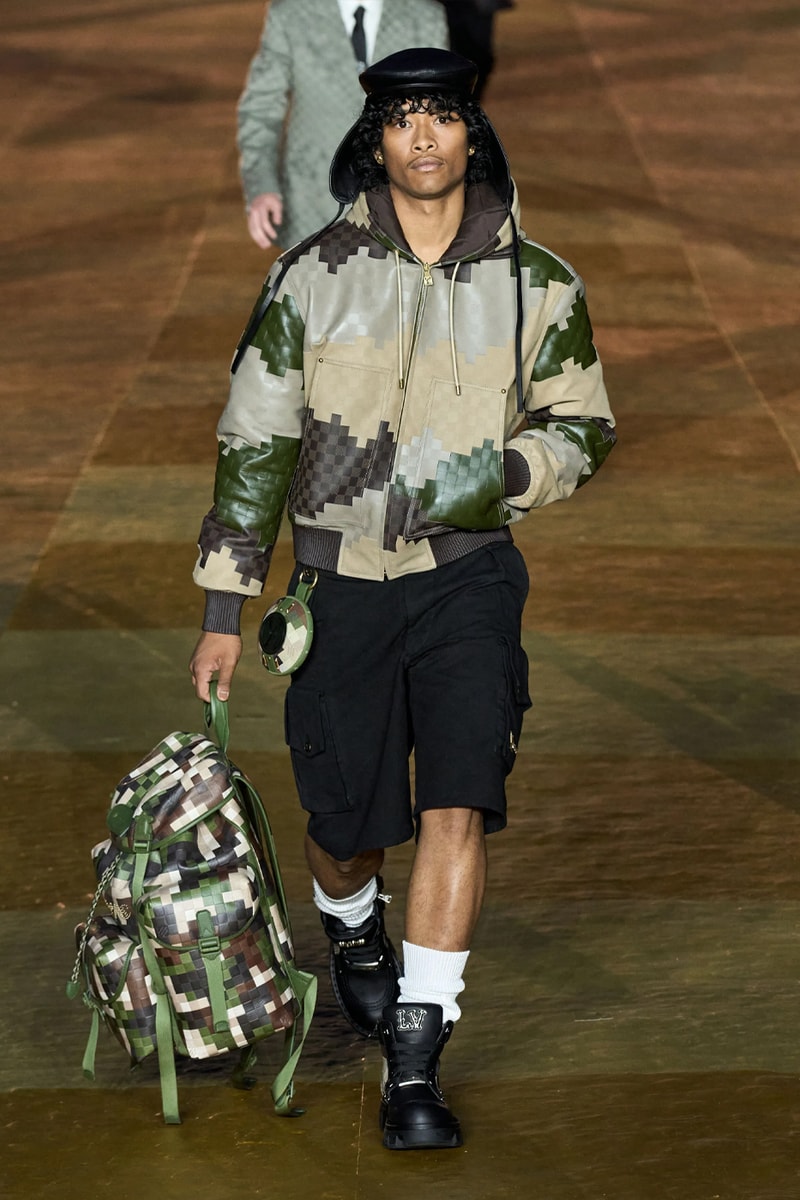 6 of 74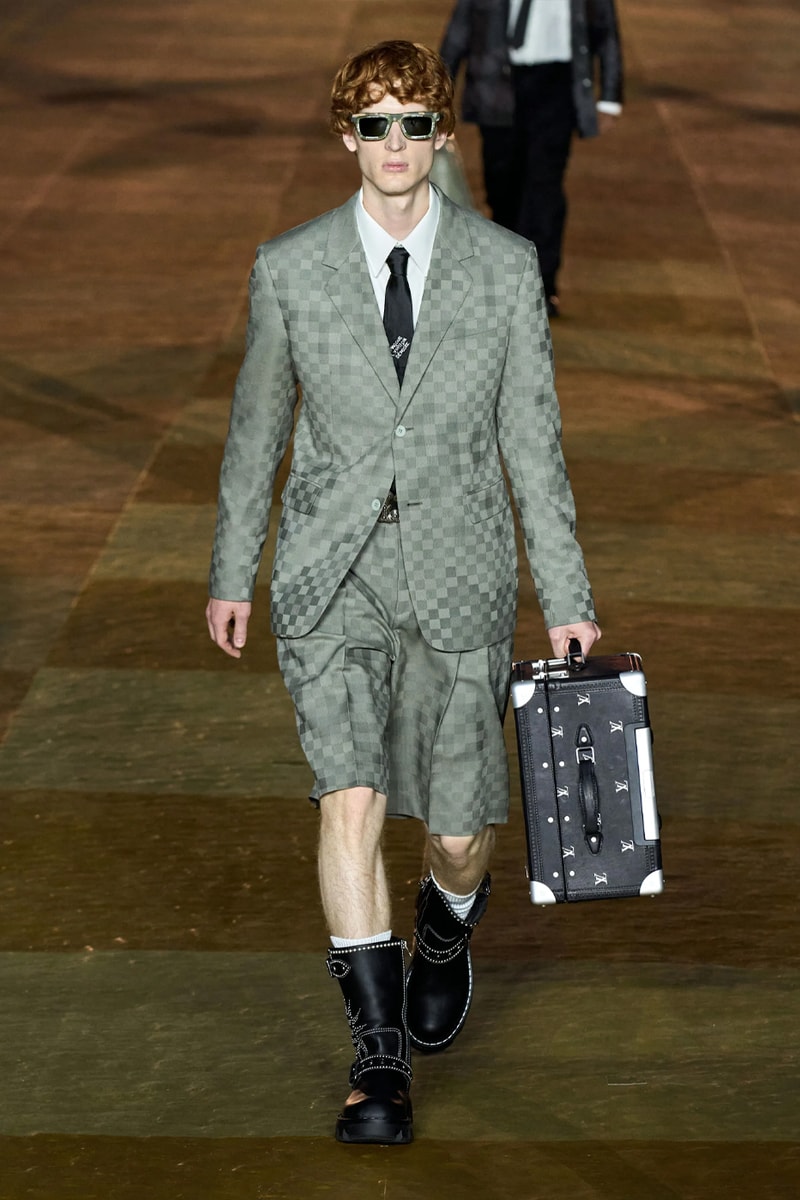 7 of 74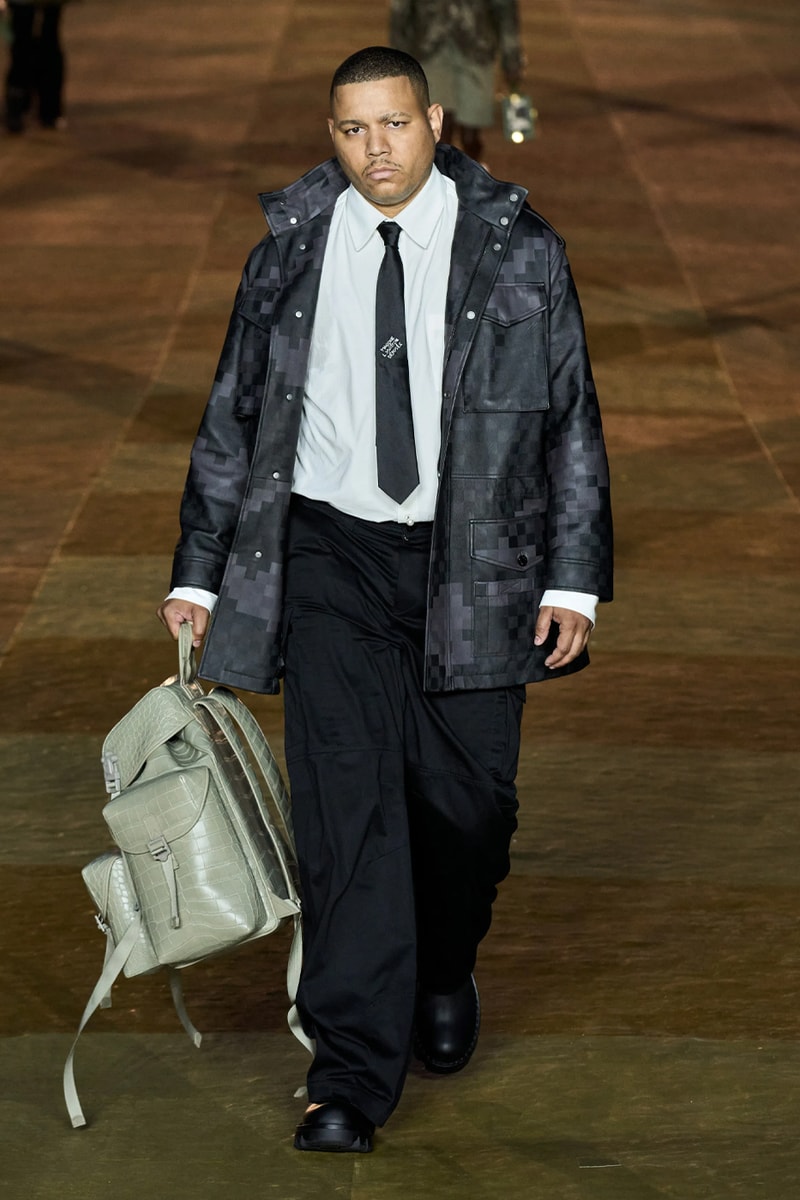 8 of 74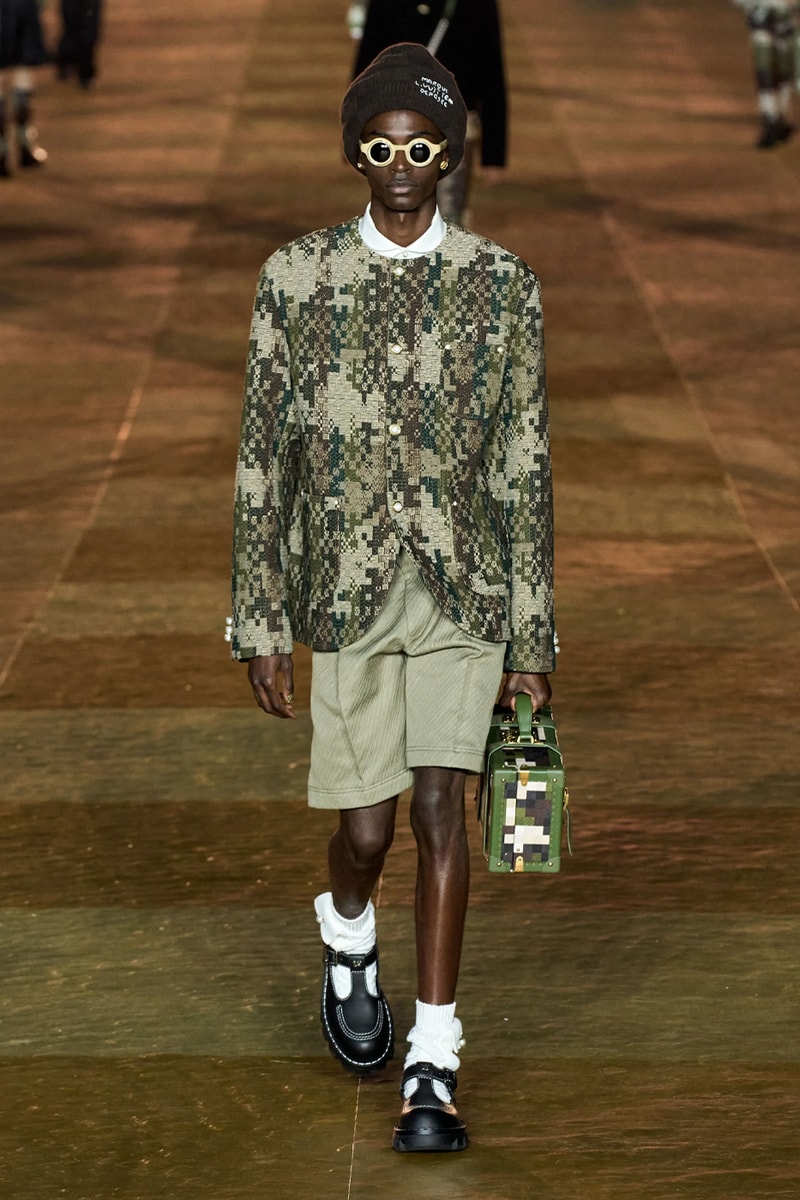 9 of 74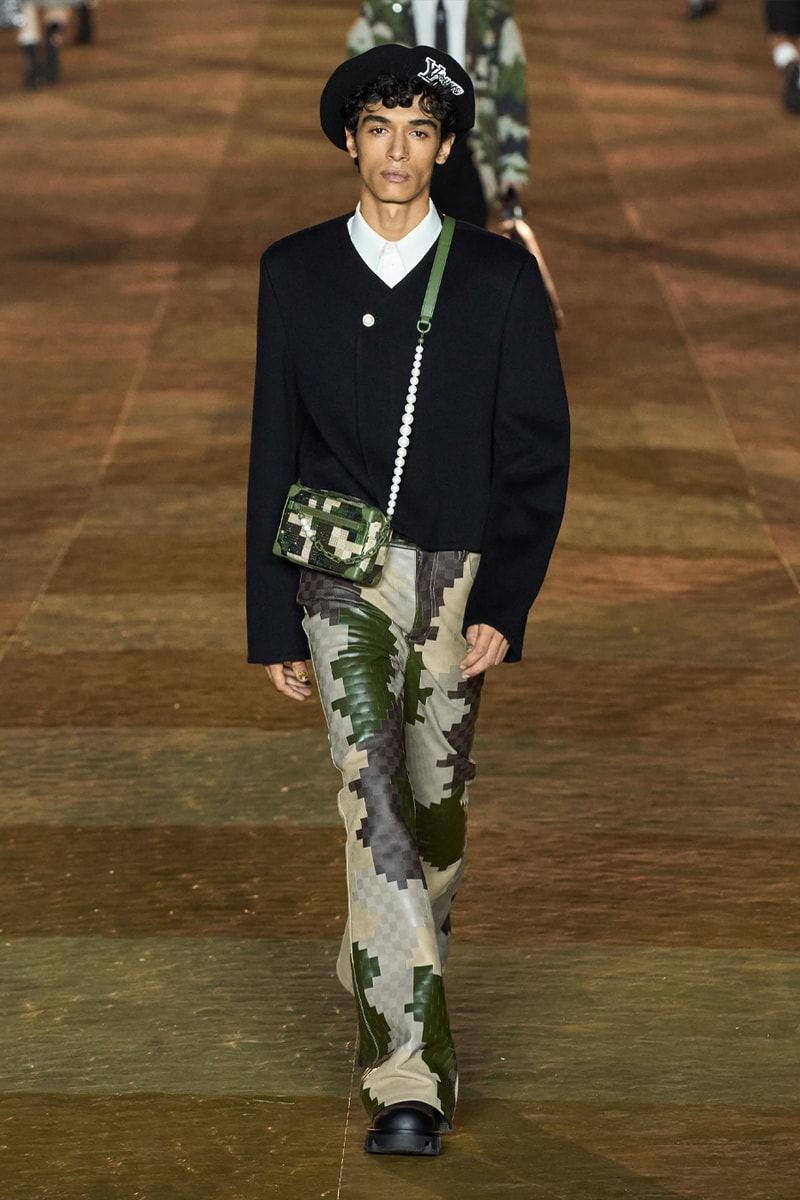 10 of 74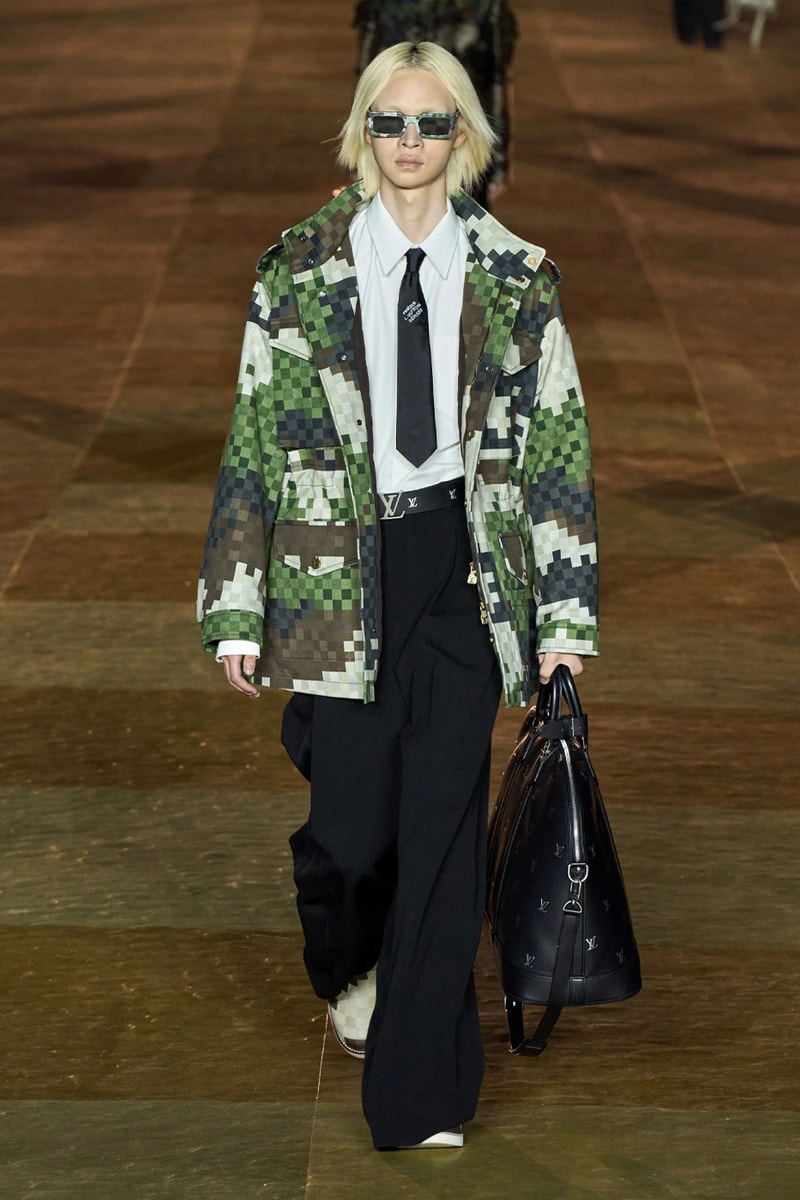 11 of 74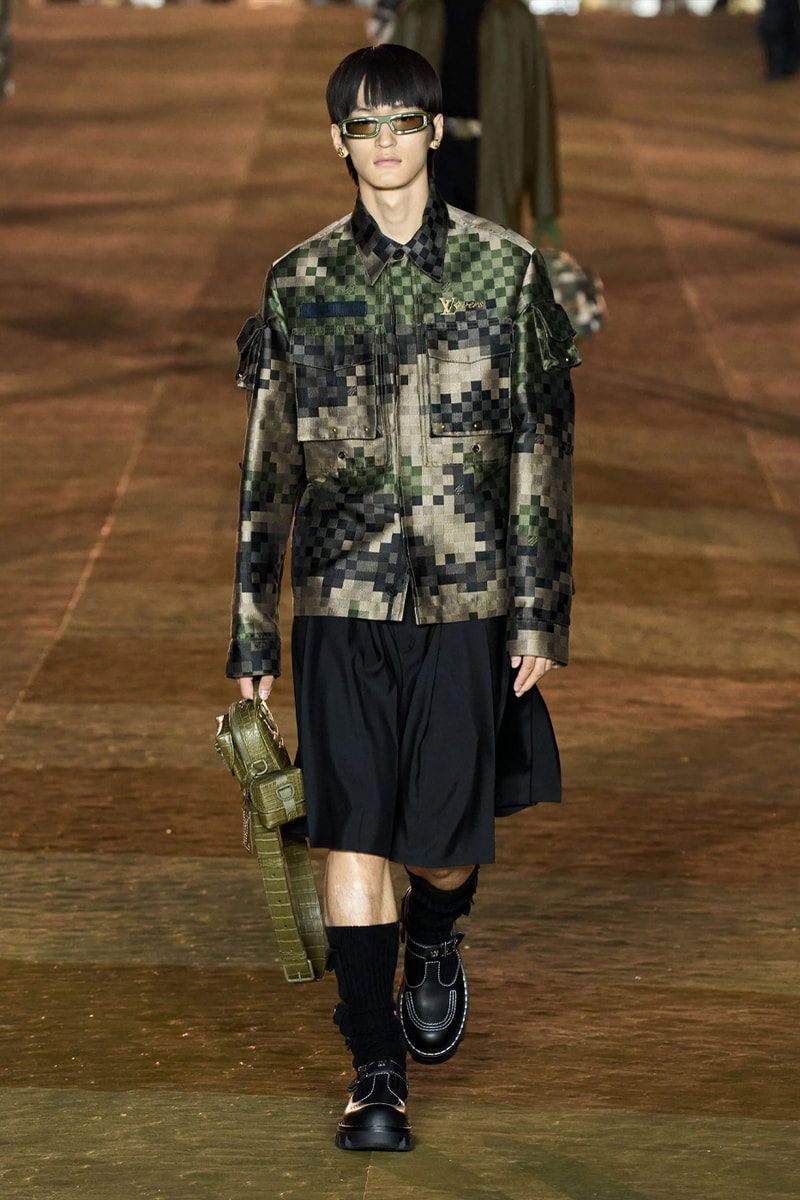 12 of 74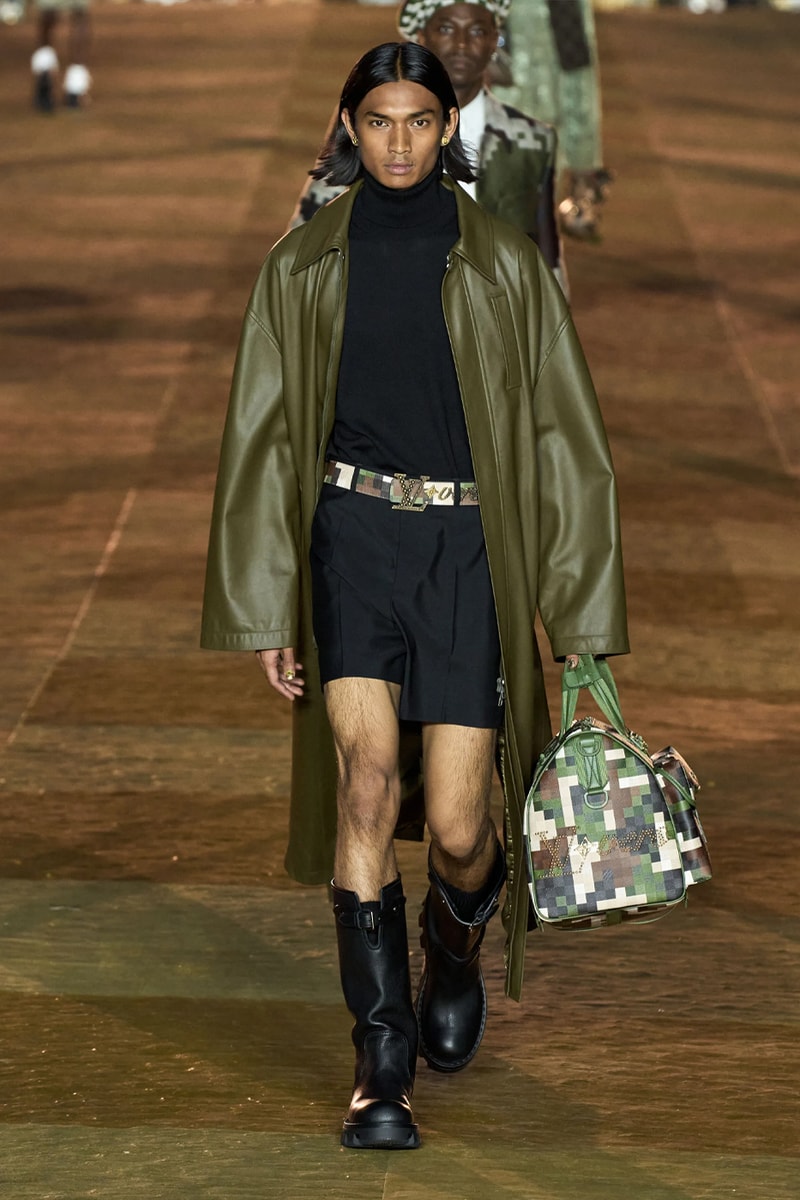 13 of 74
14 of 74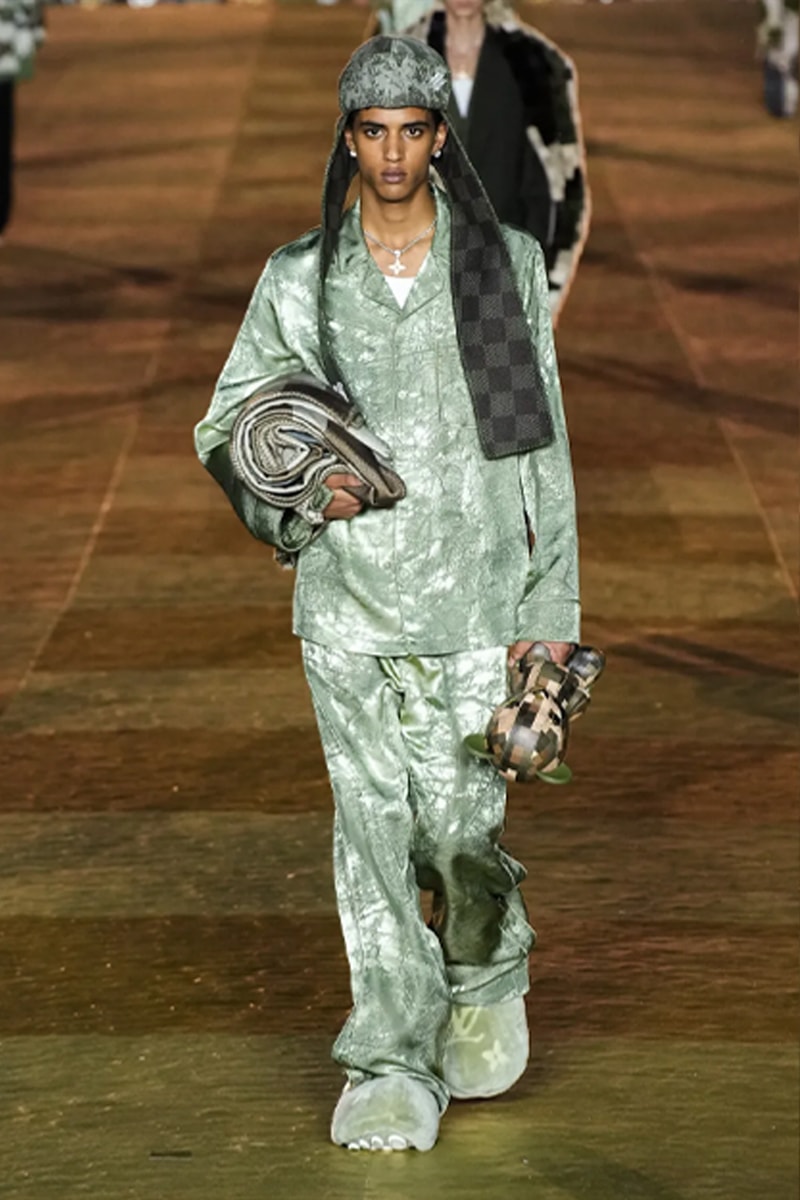 15 of 74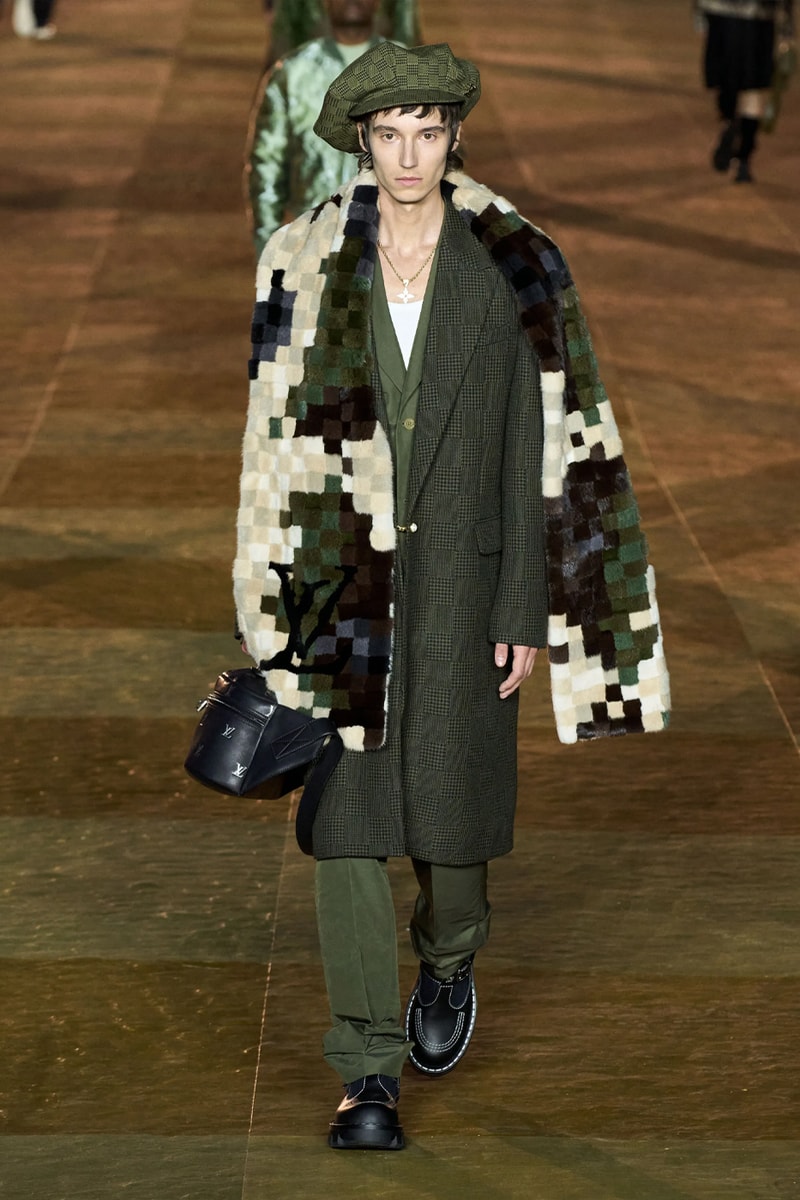 16 of 74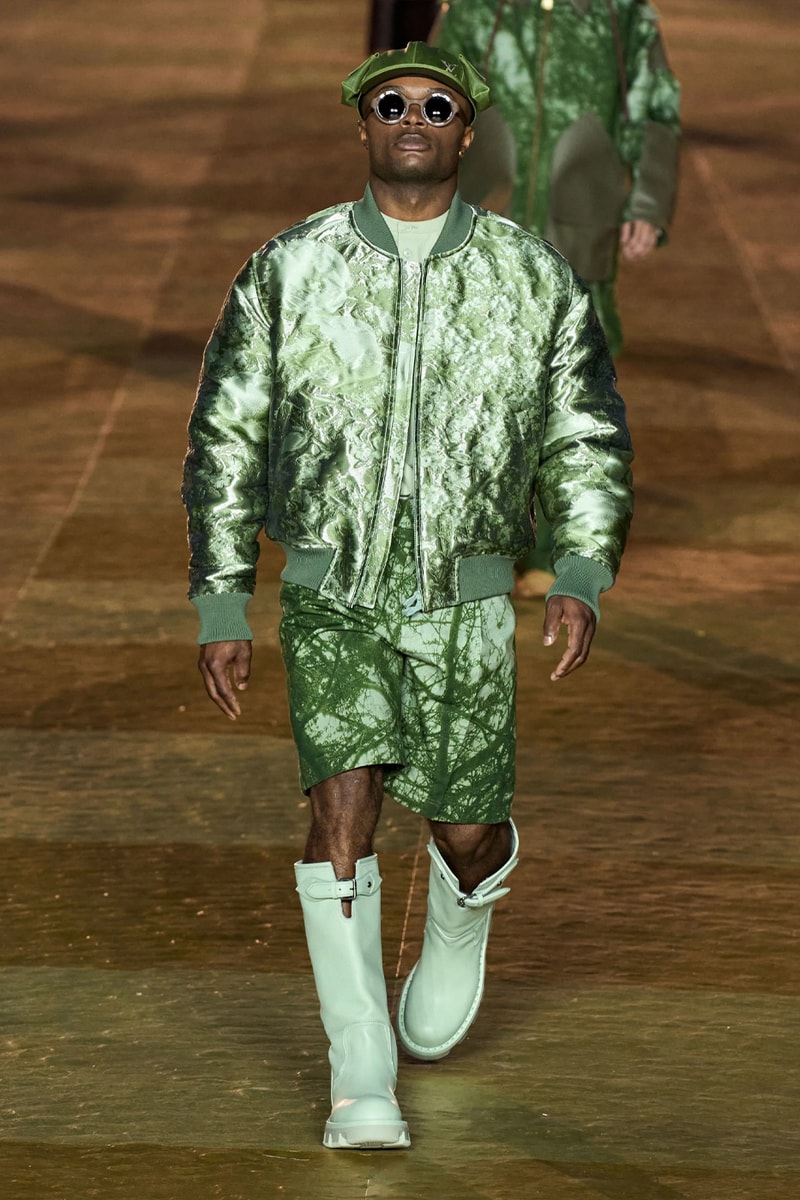 17 of 74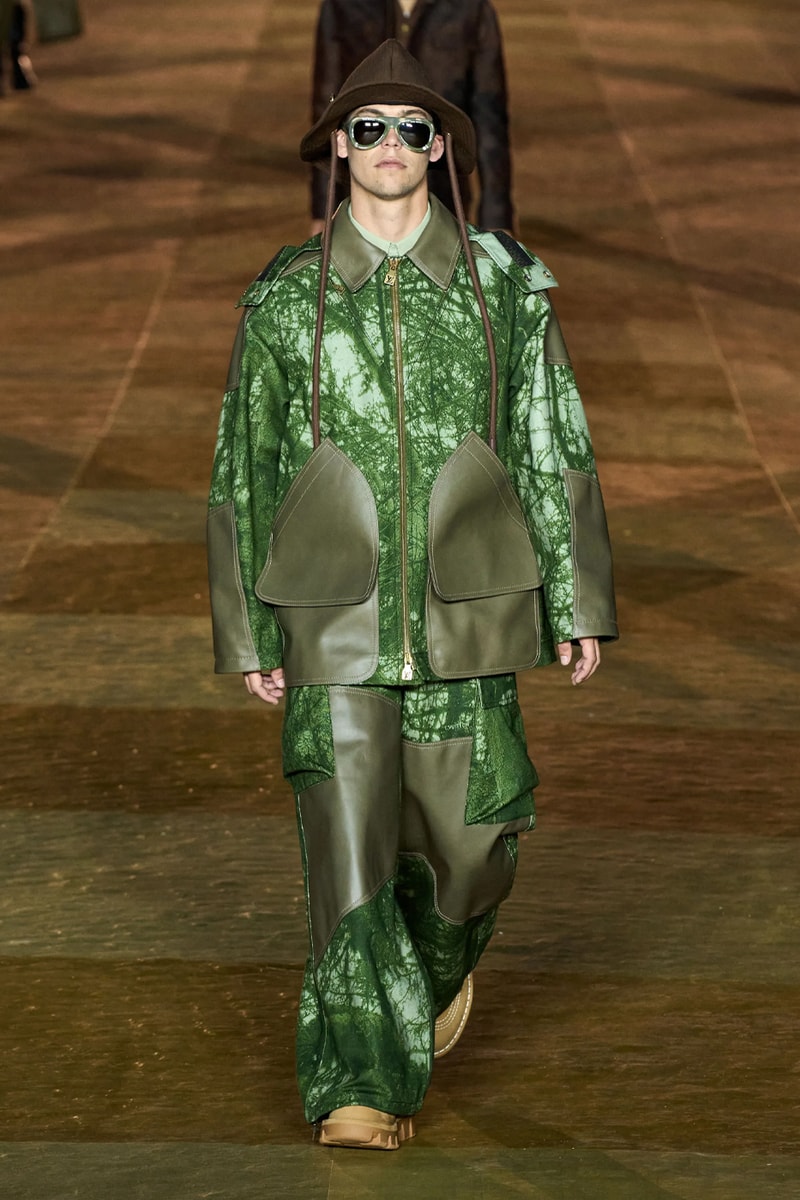 18 of 74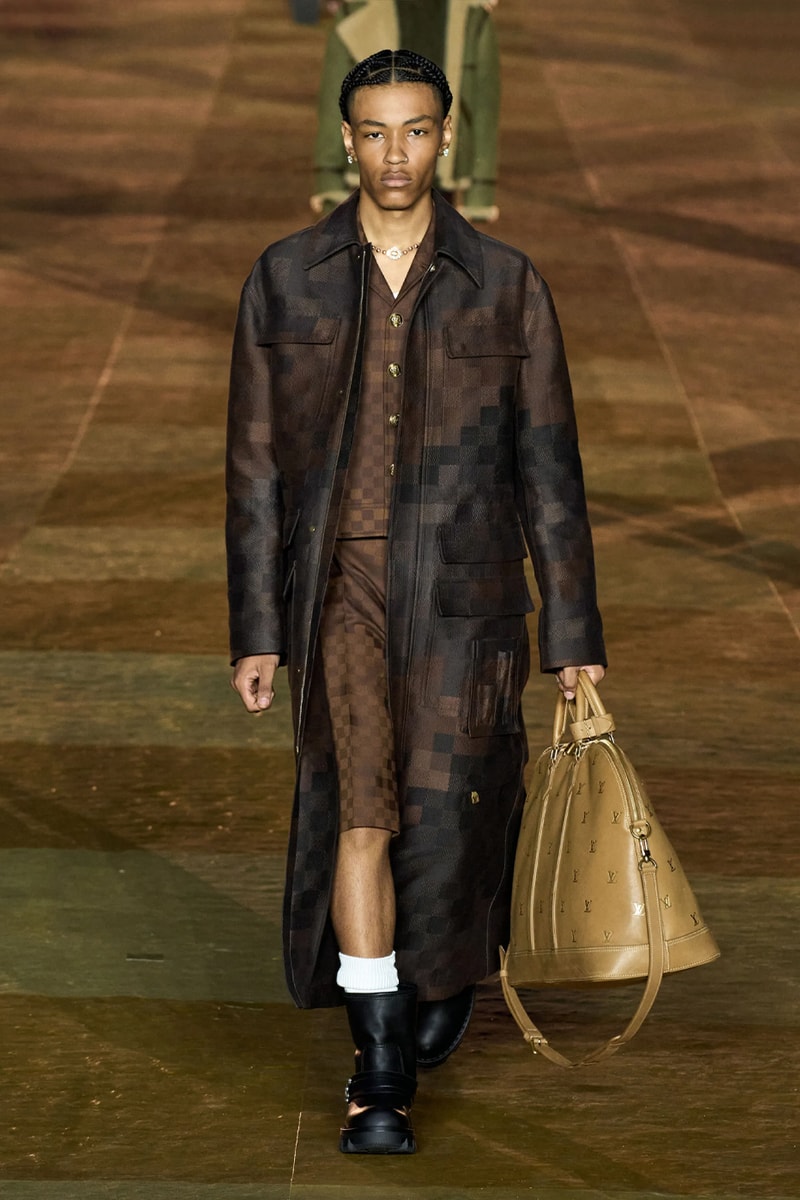 19 of 74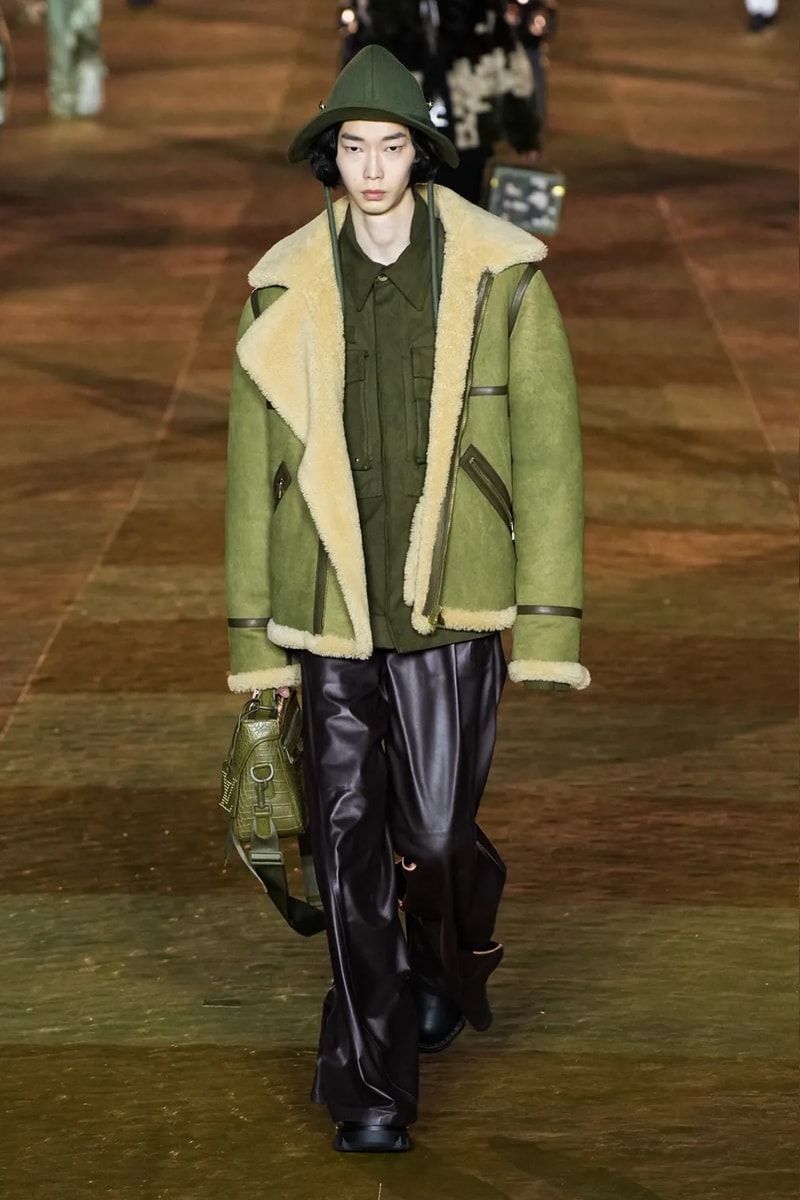 20 of 74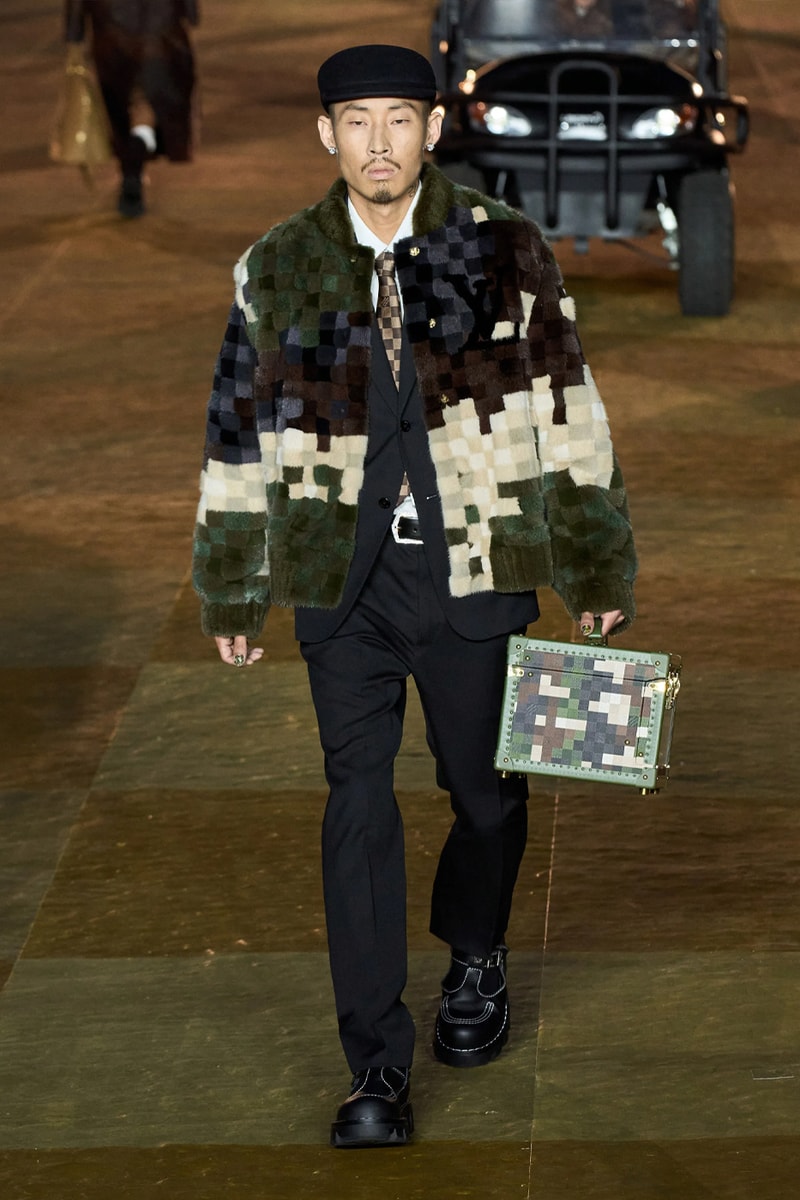 21 of 74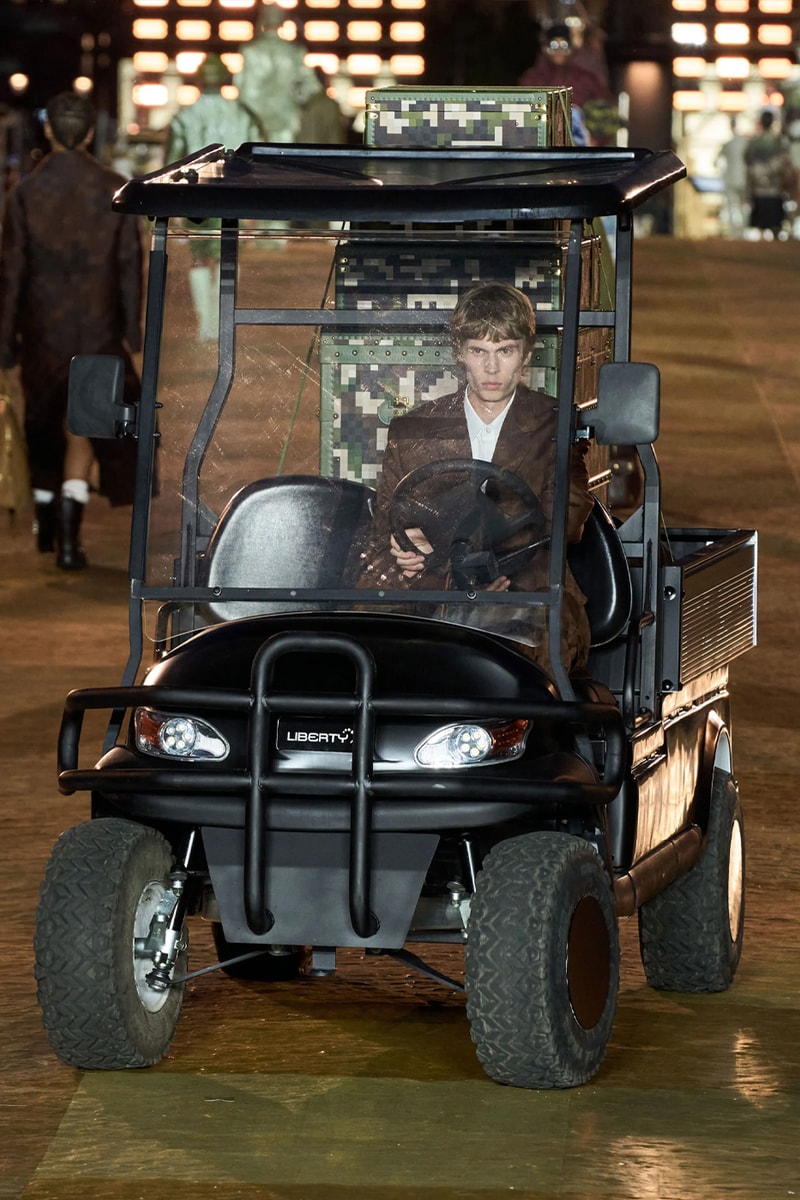 22 of 74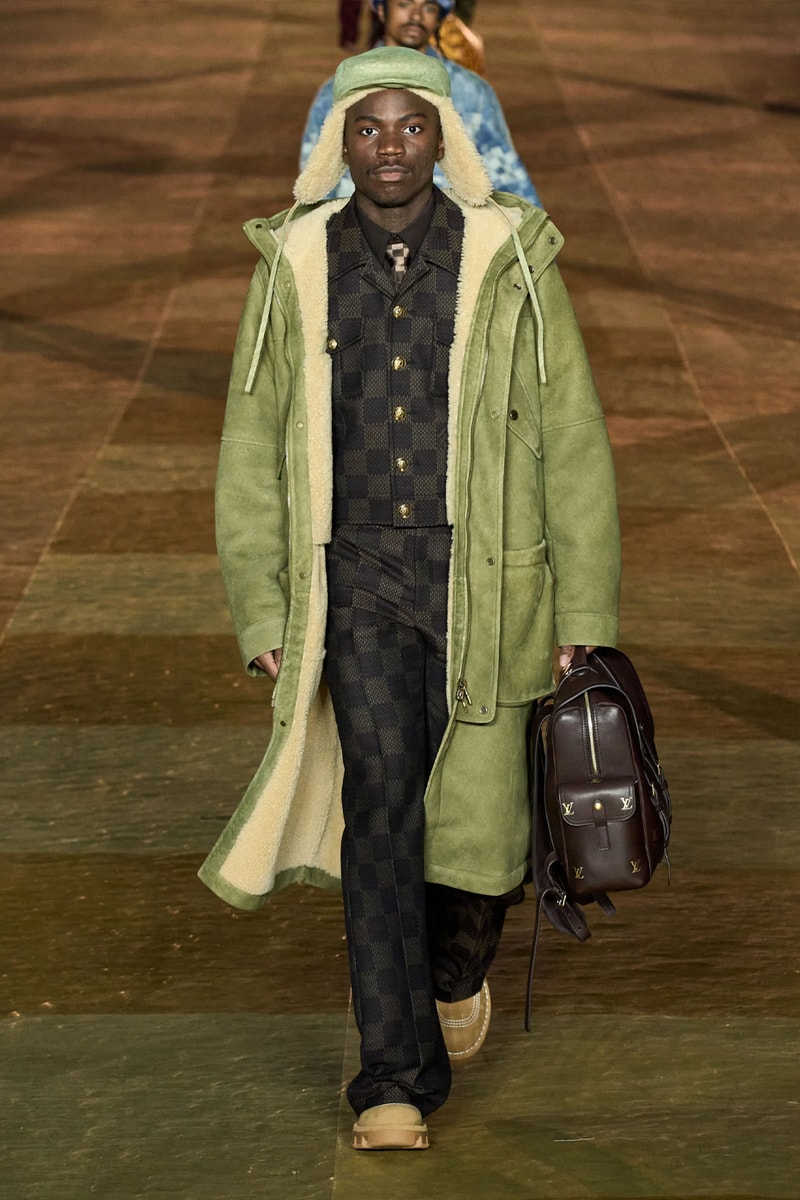 23 of 74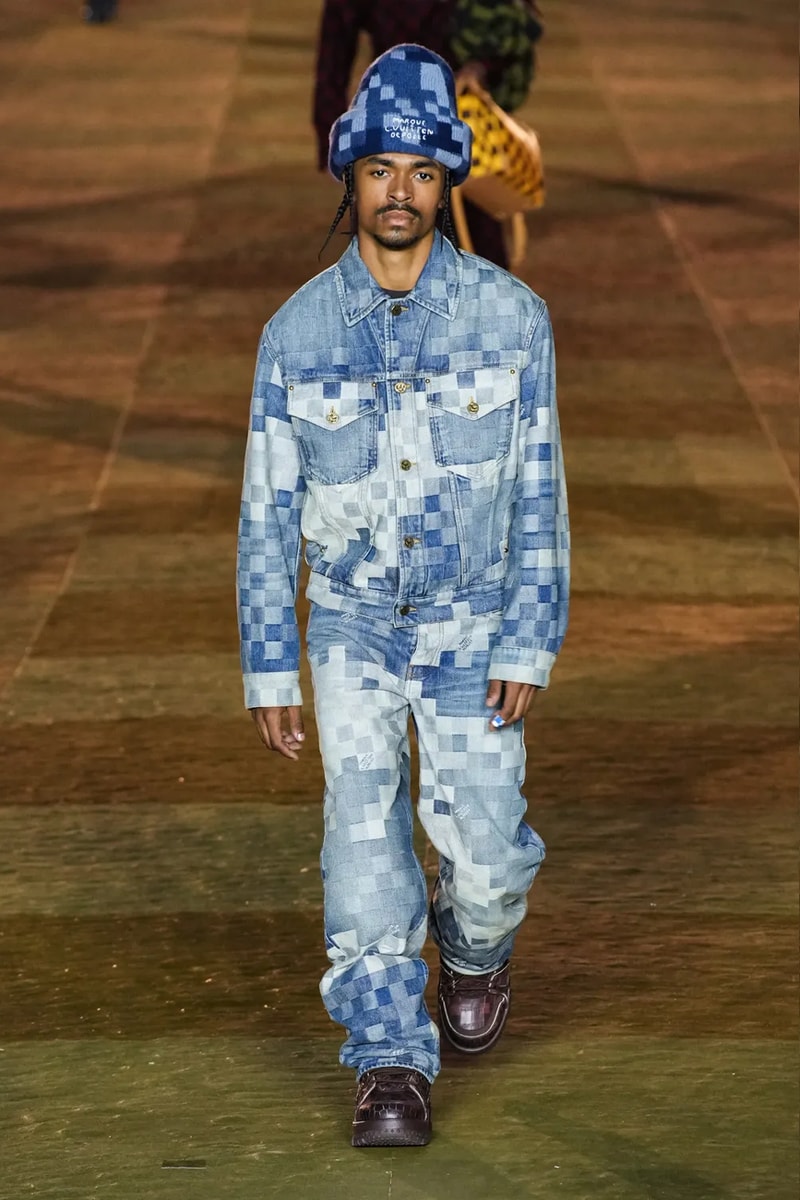 24 of 74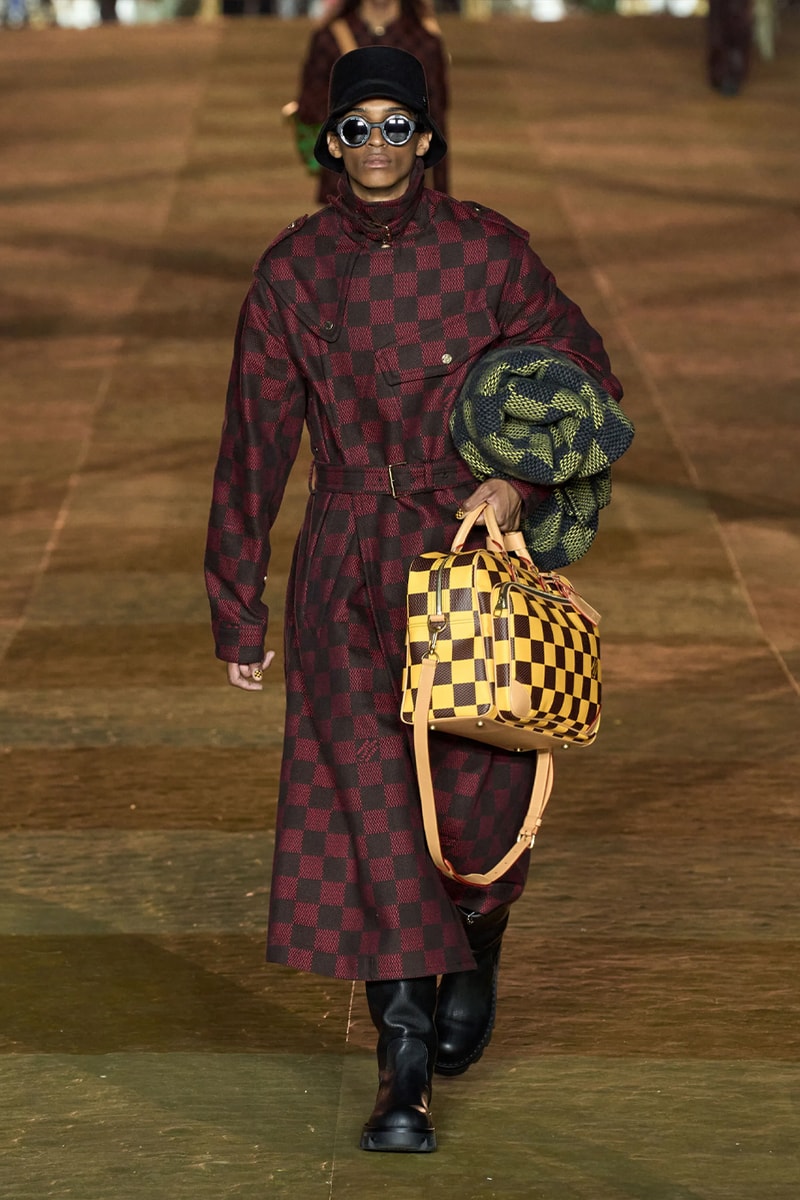 25 of 74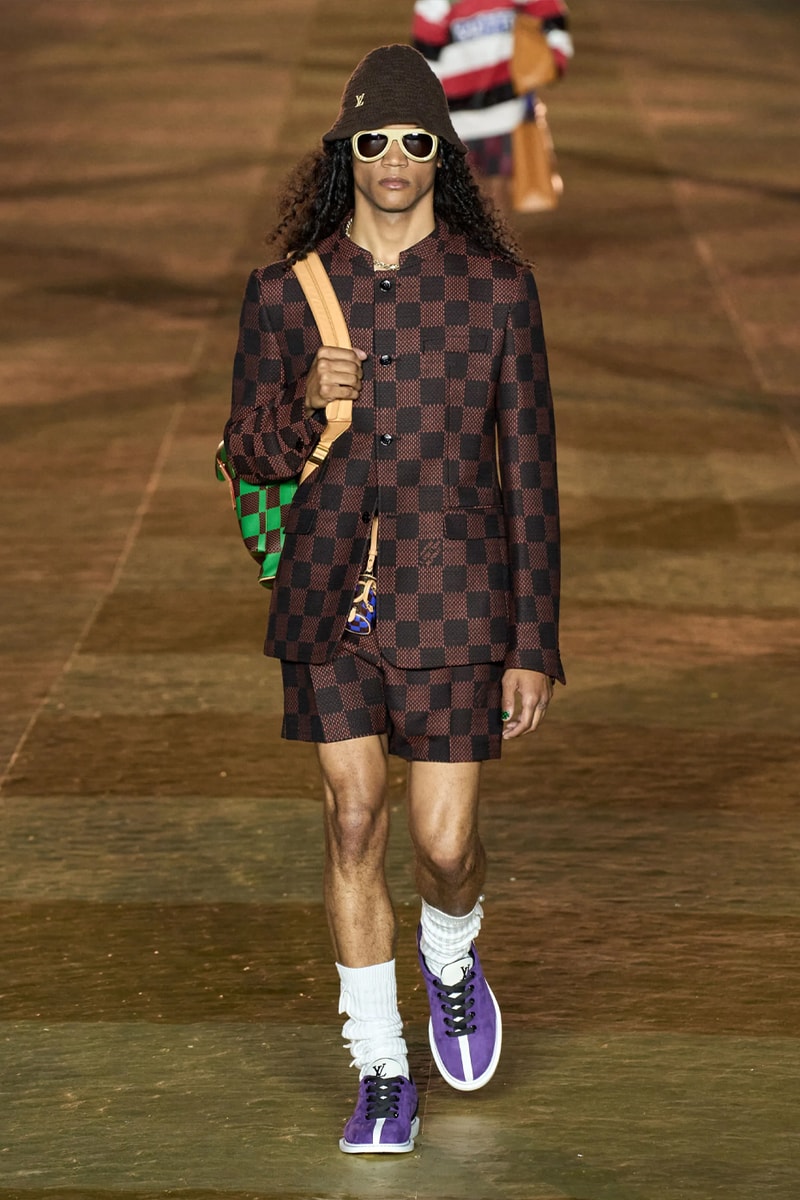 26 of 74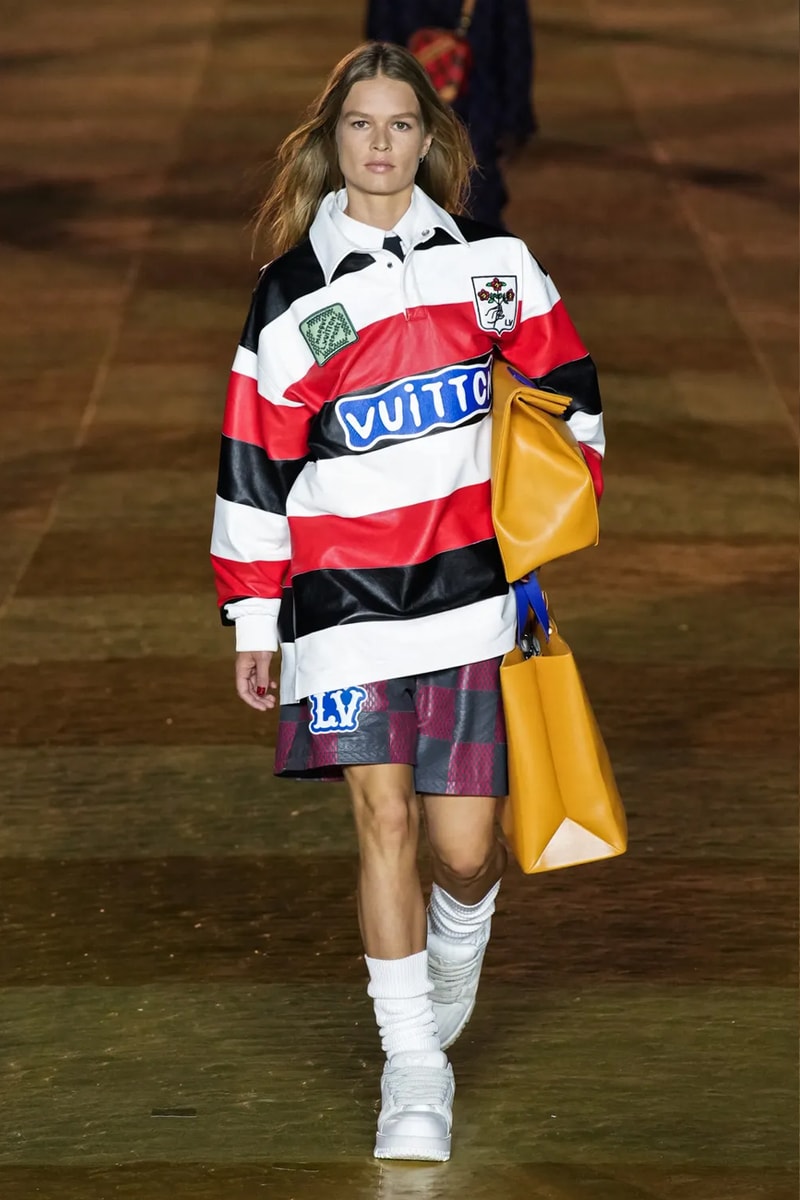 27 of 74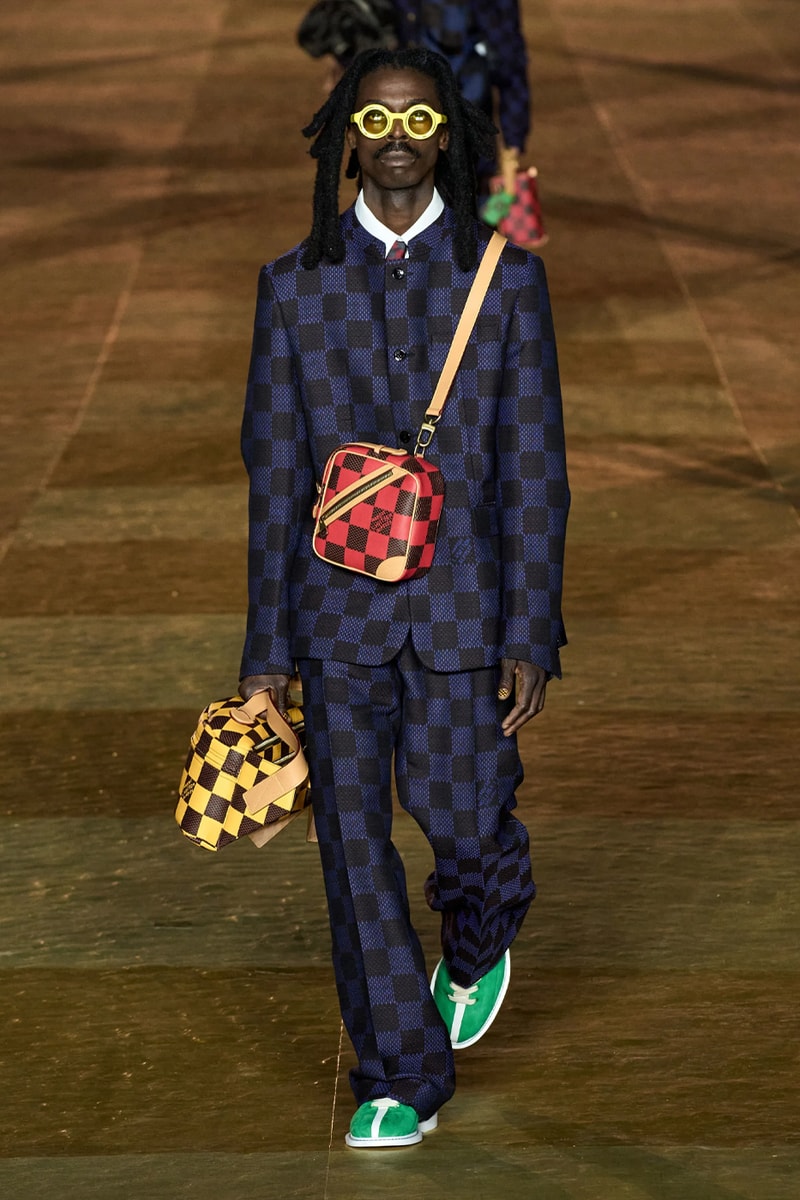 28 of 74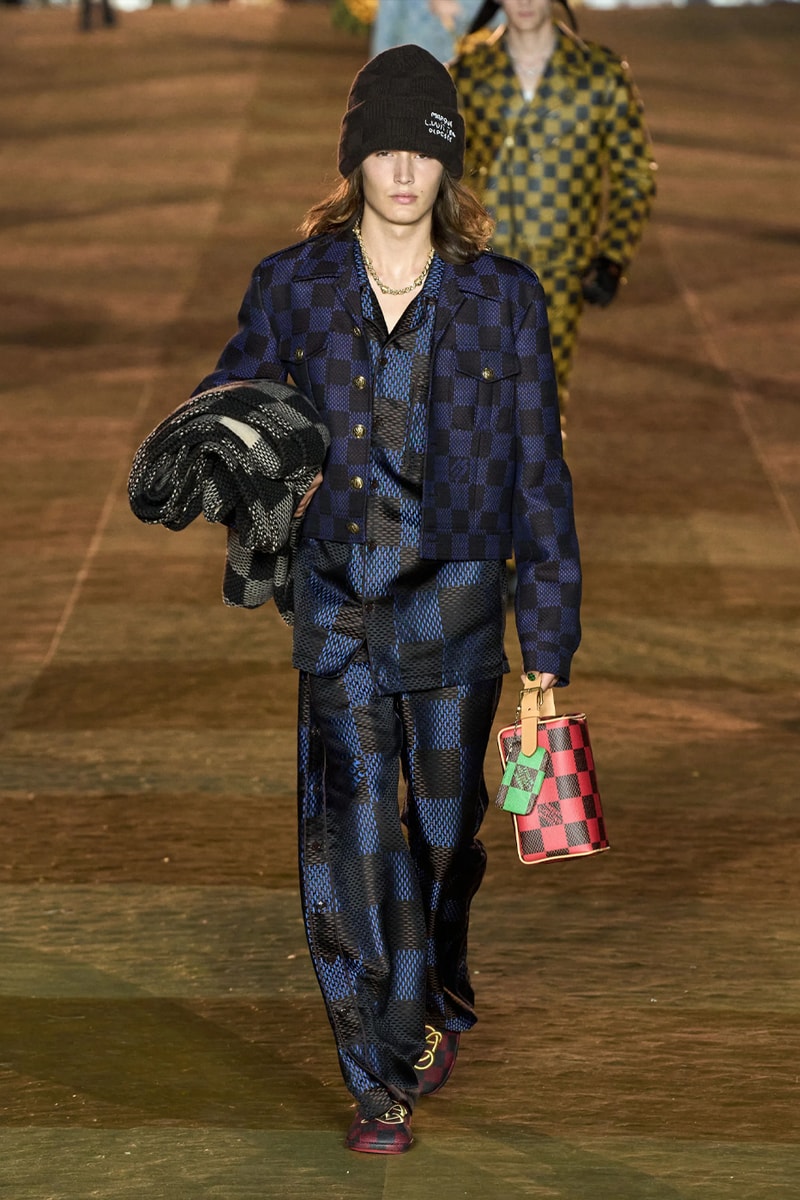 29 of 74
30 of 74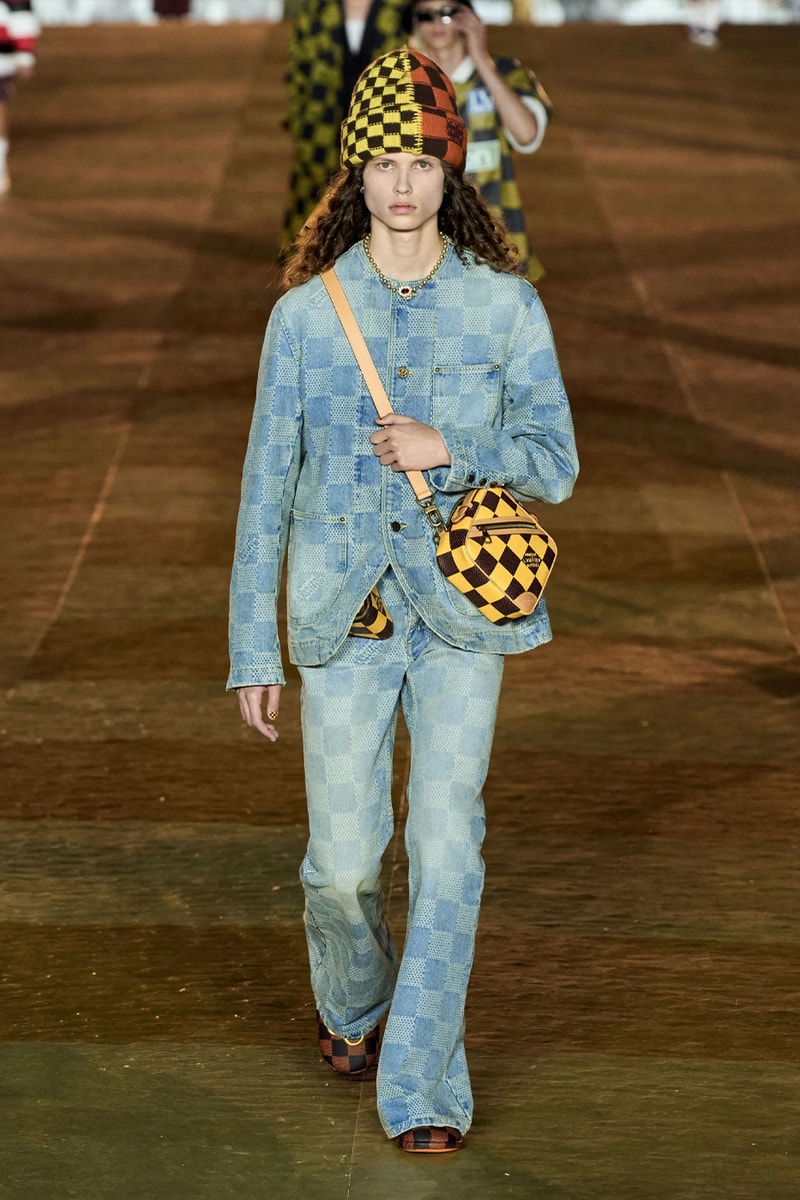 31 of 74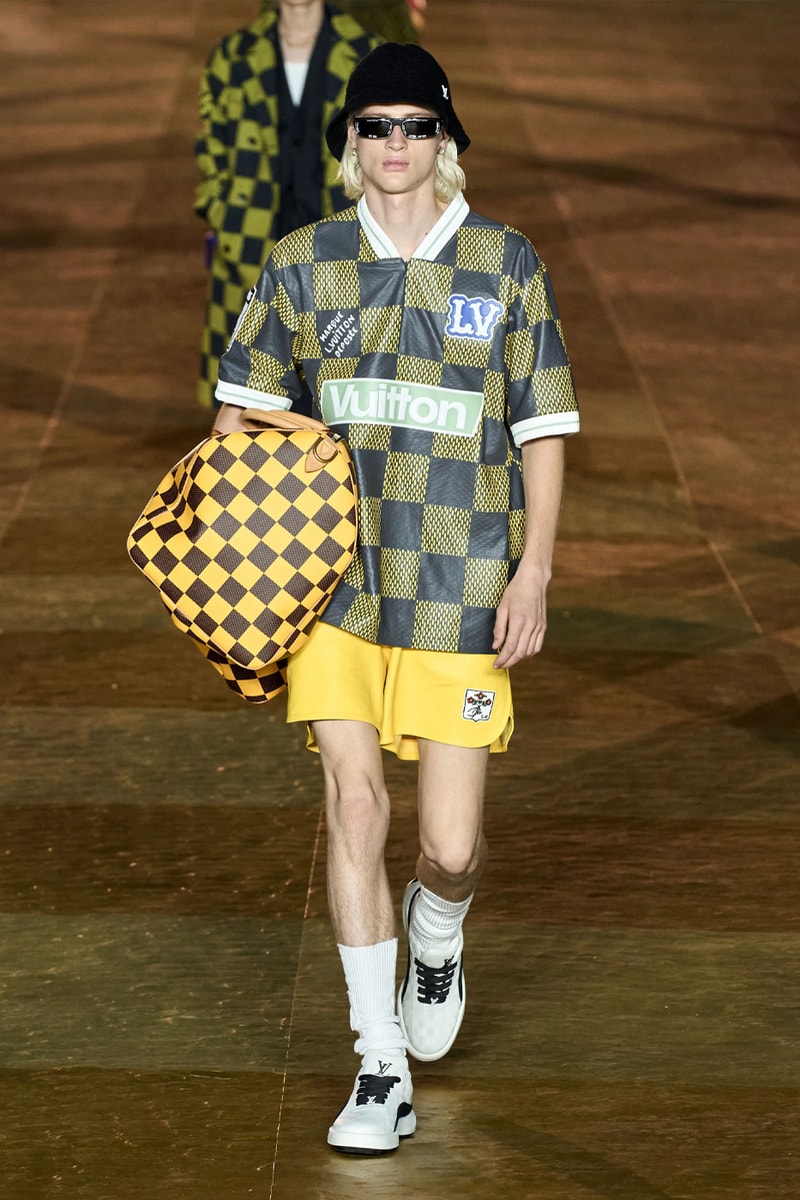 32 of 74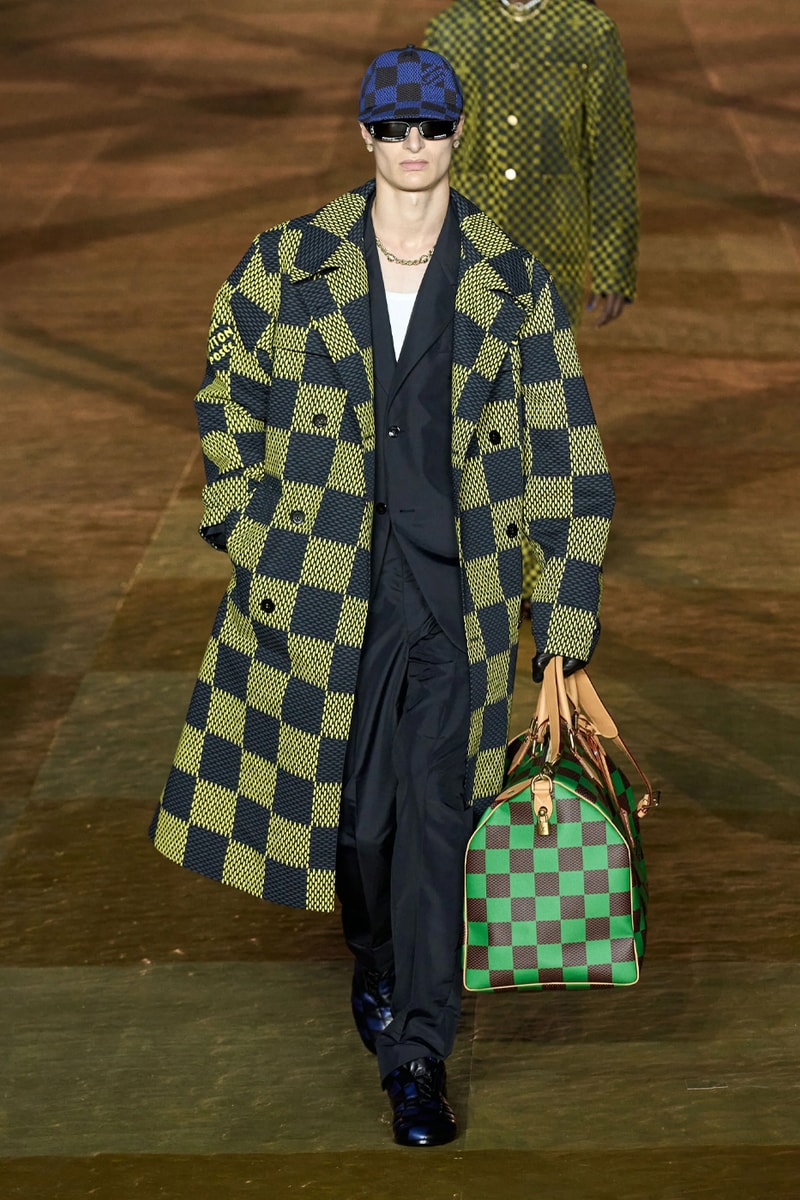 33 of 74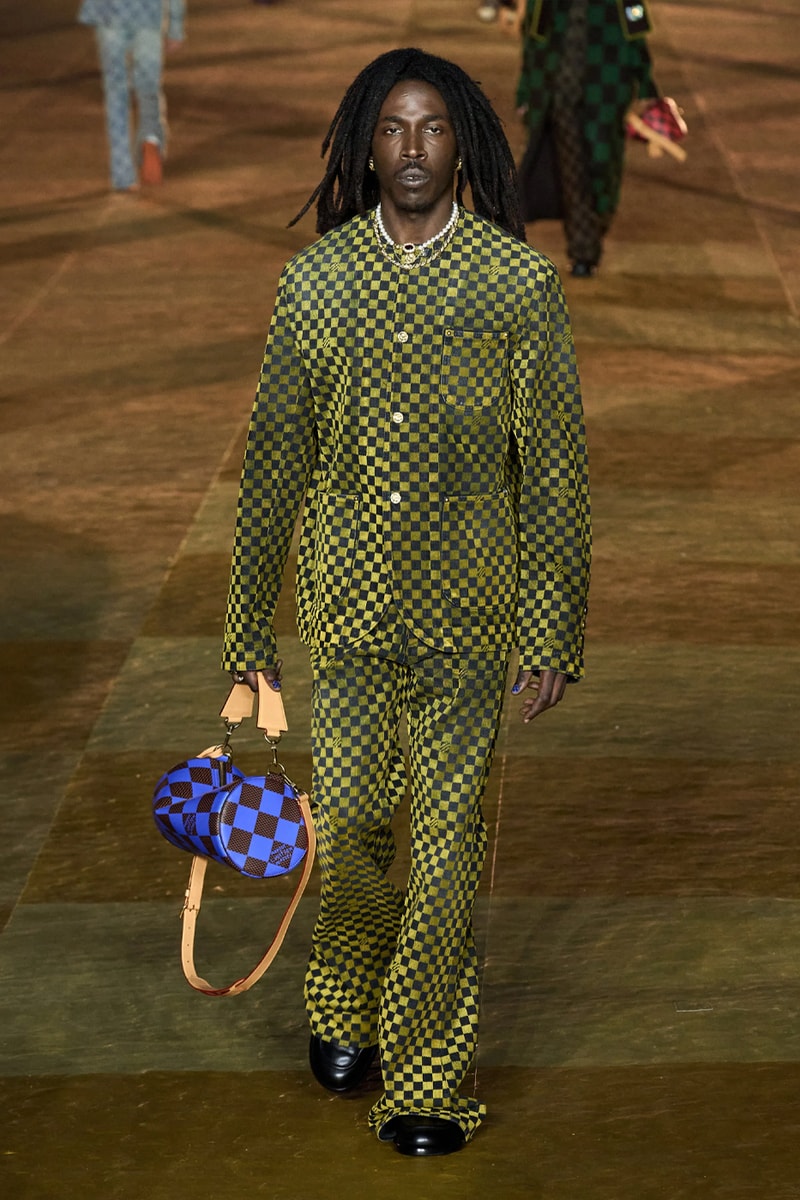 34 of 74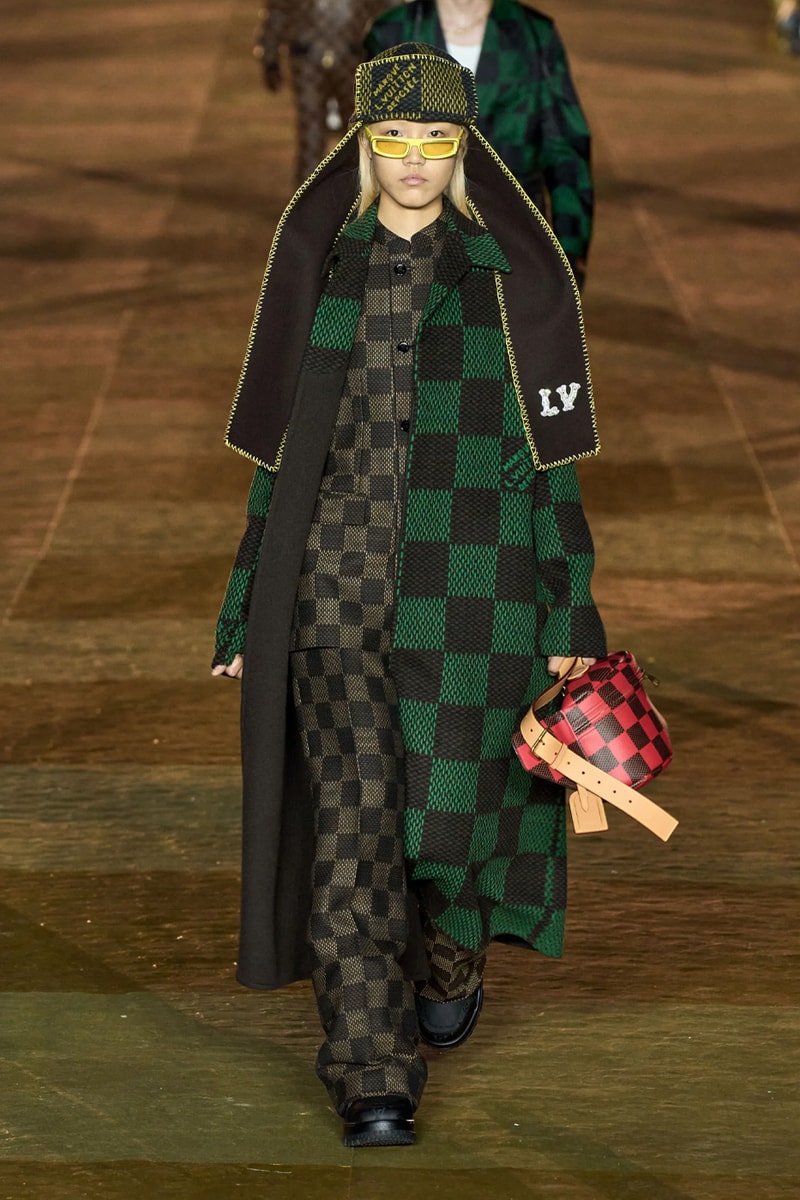 35 of 74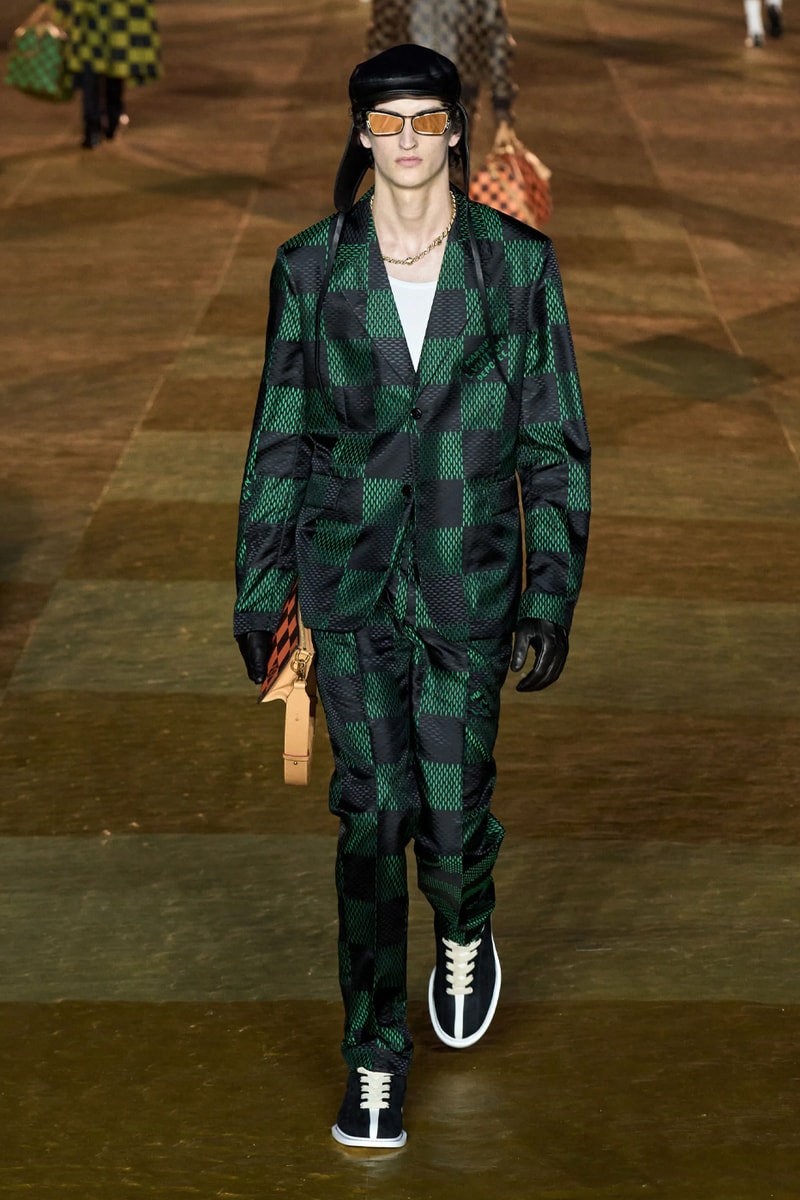 36 of 74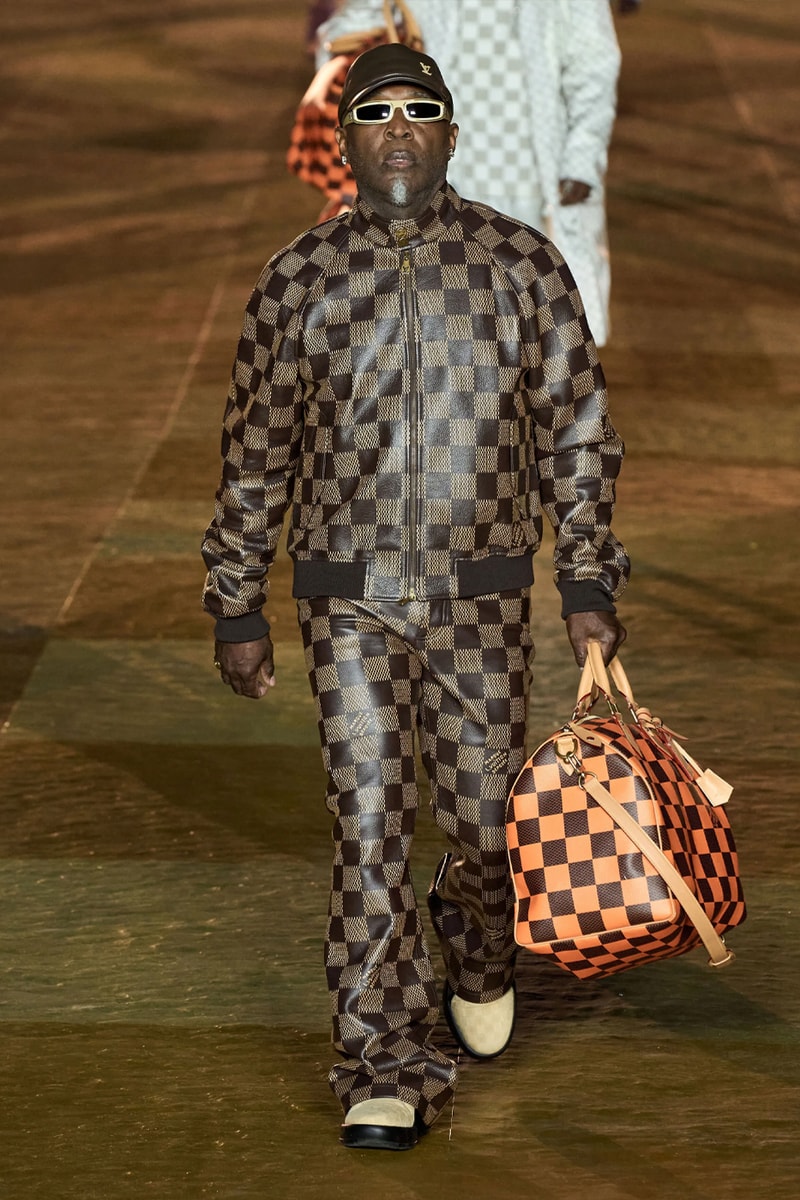 37 of 74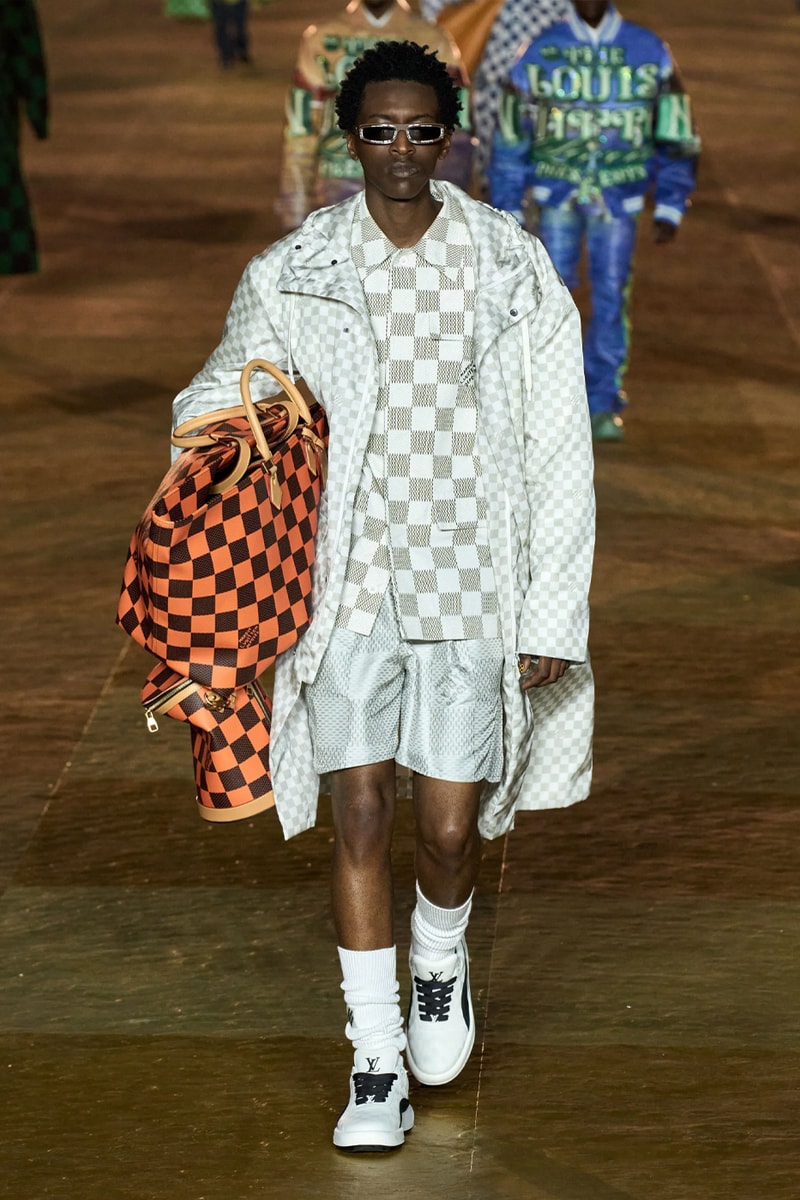 38 of 74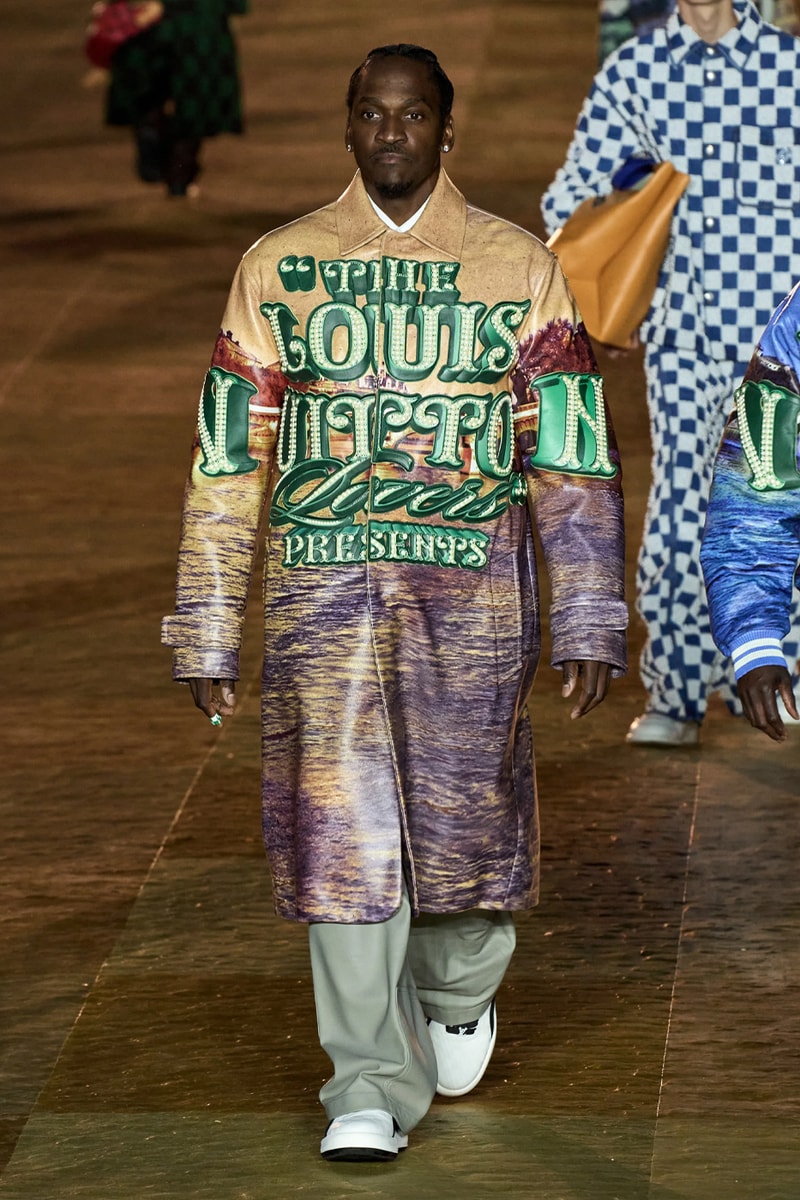 39 of 74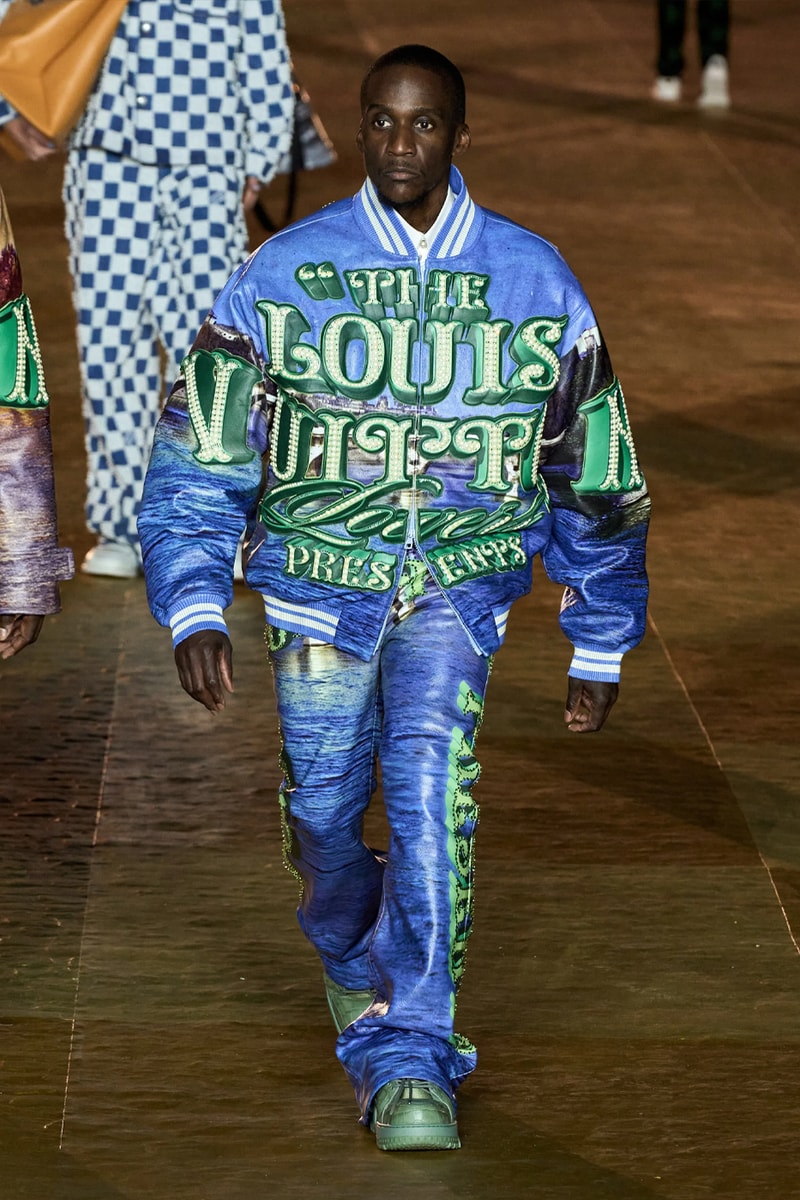 40 of 74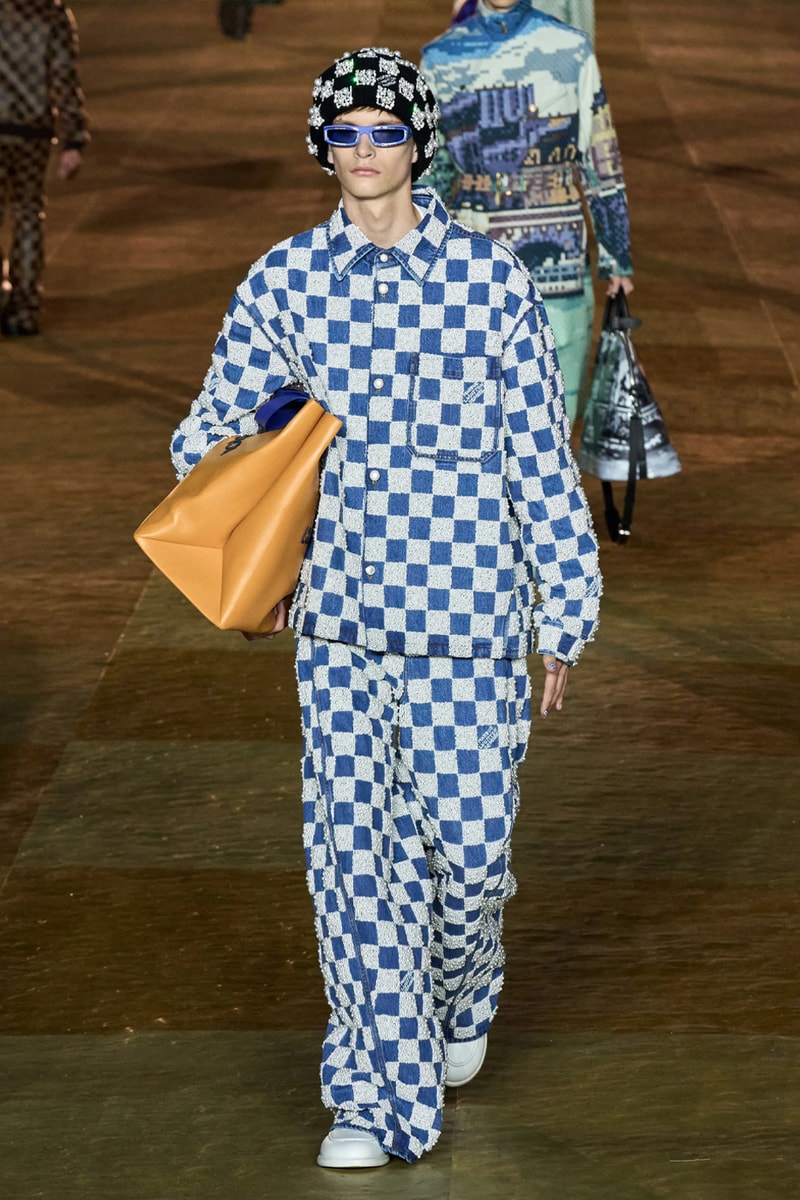 41 of 74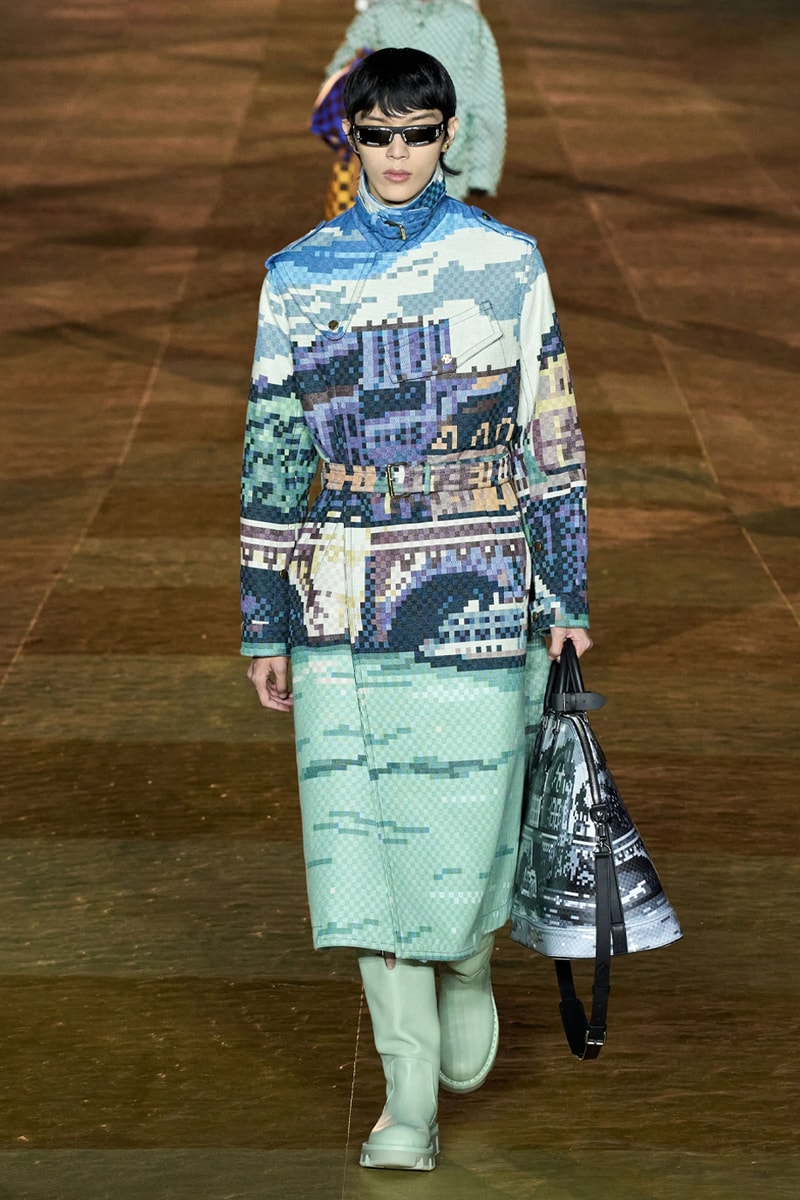 42 of 74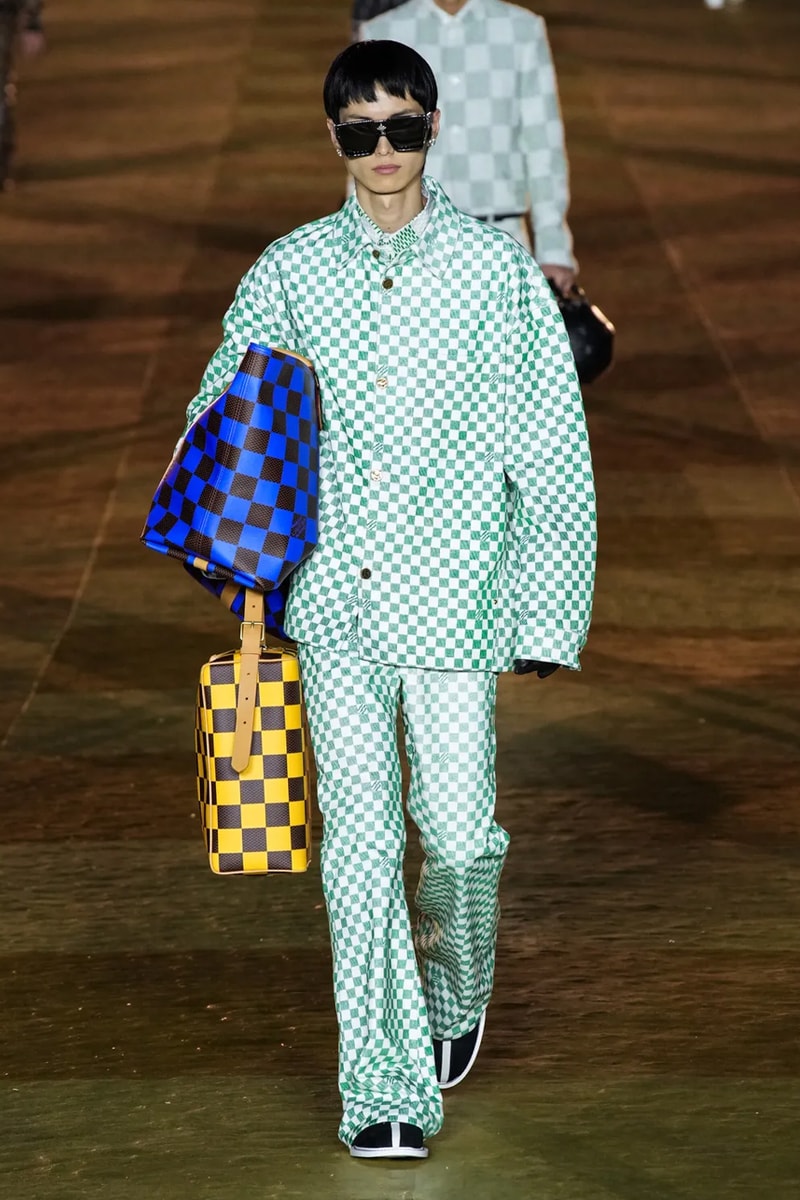 43 of 74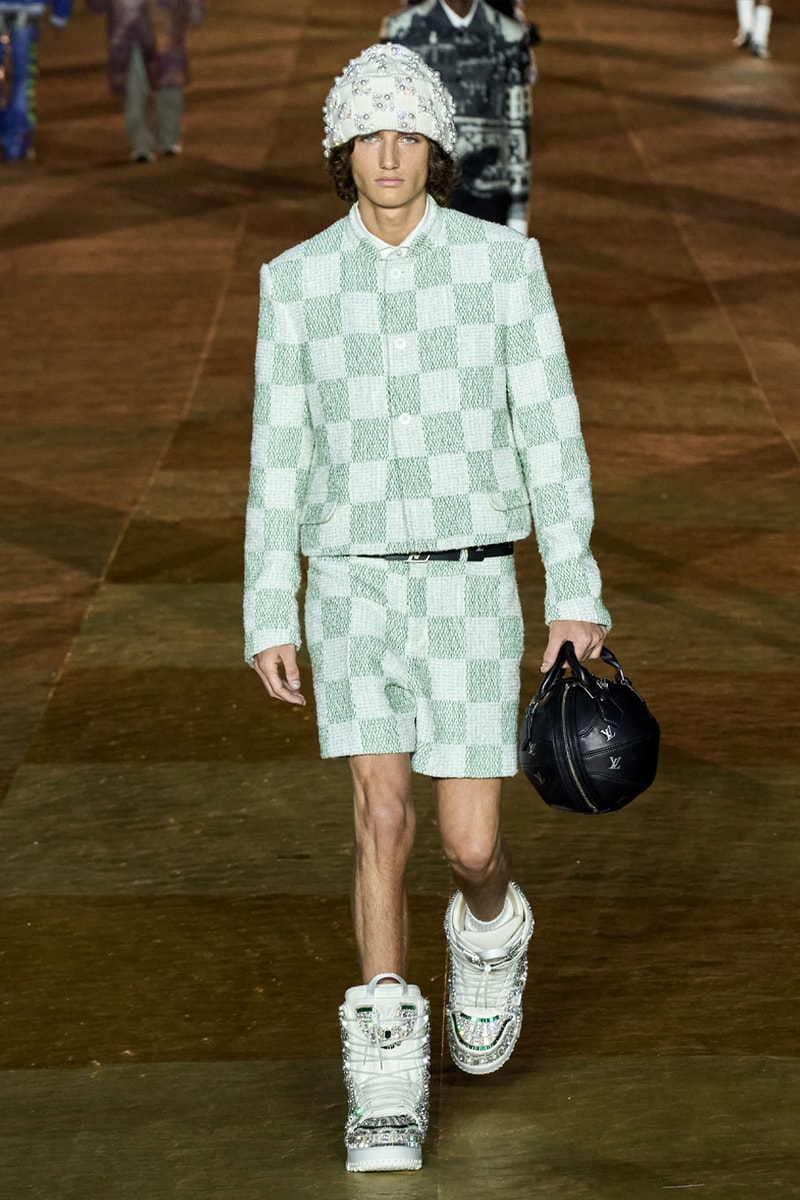 44 of 74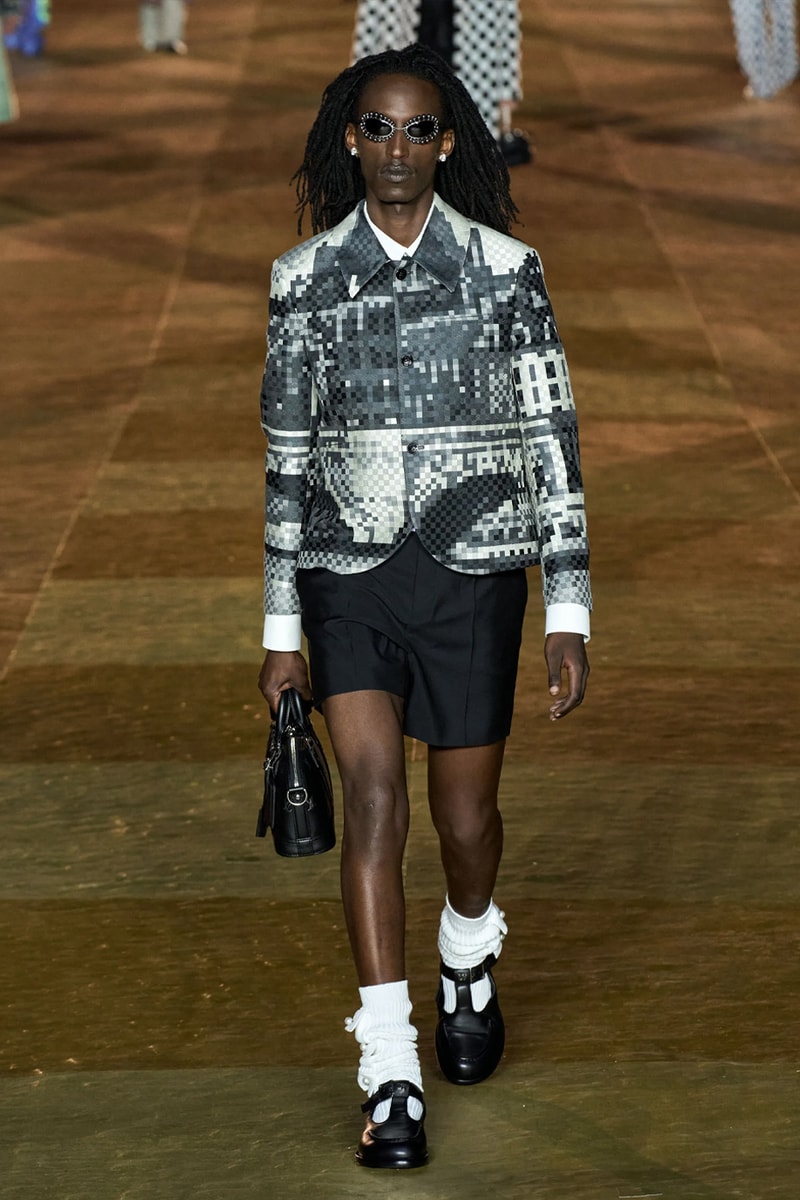 45 of 74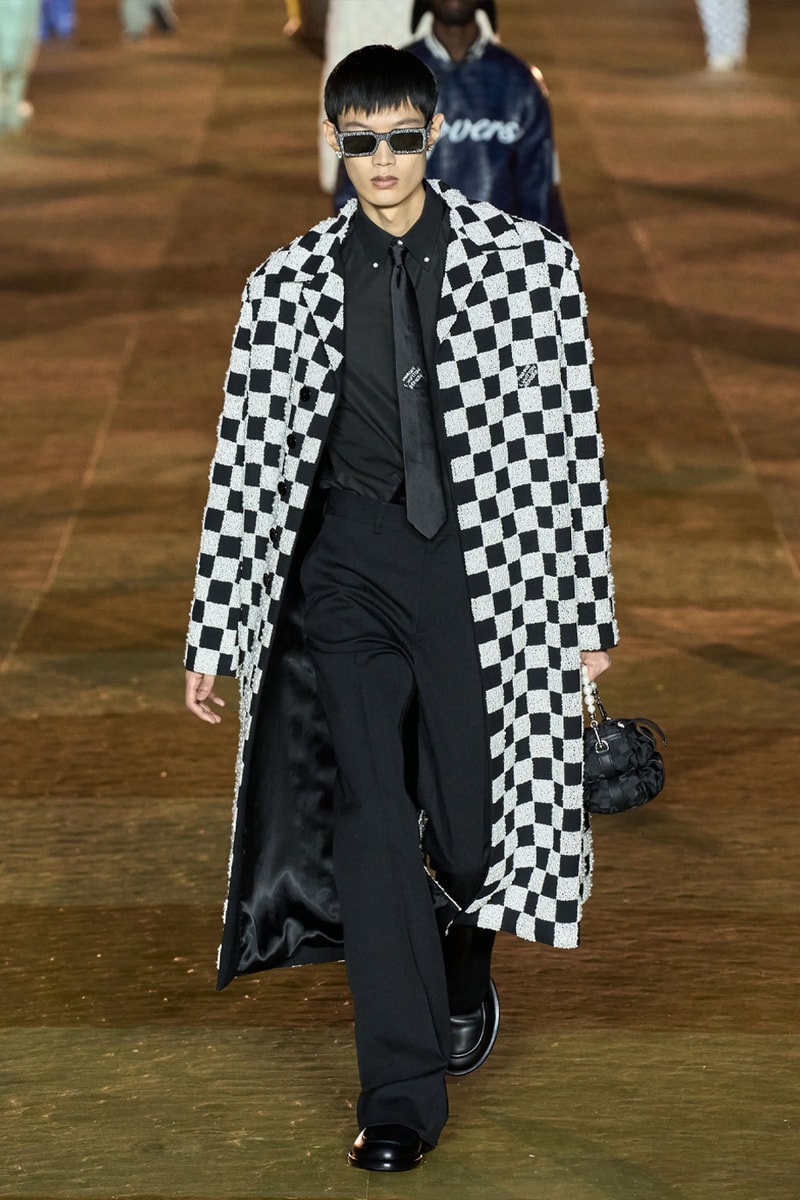 46 of 74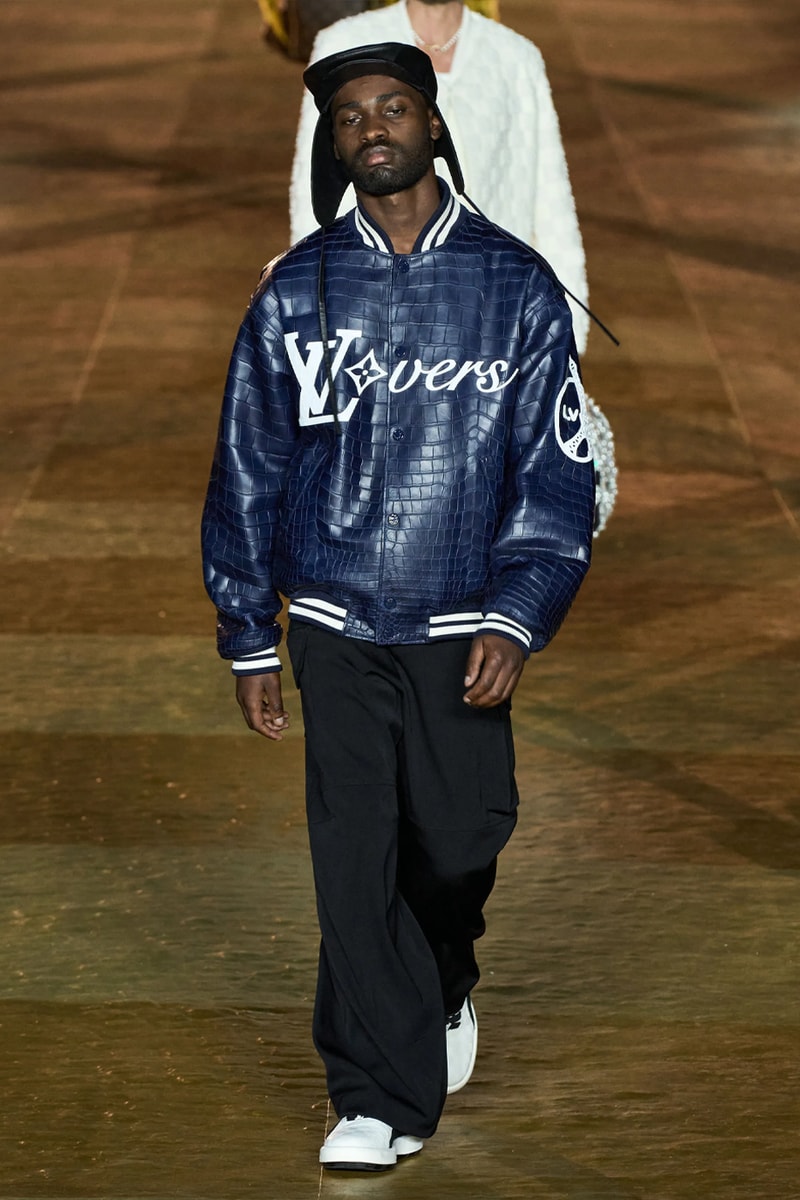 47 of 74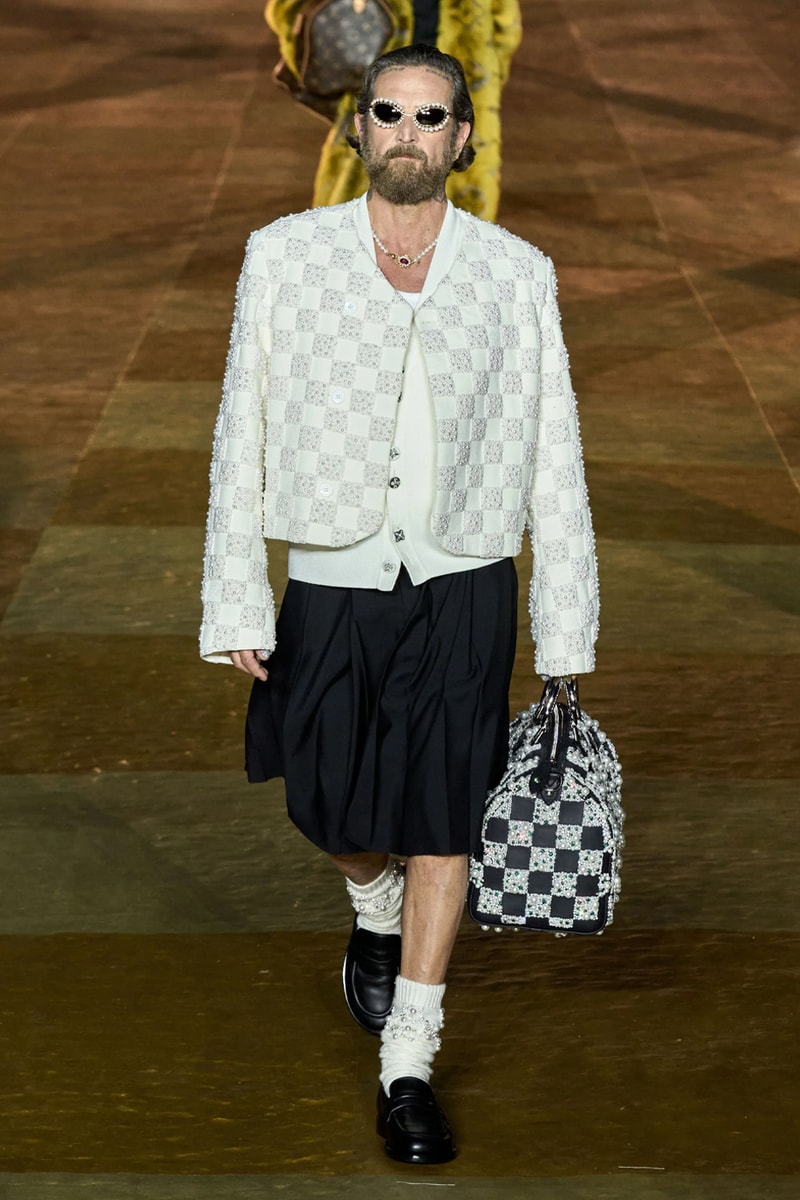 48 of 74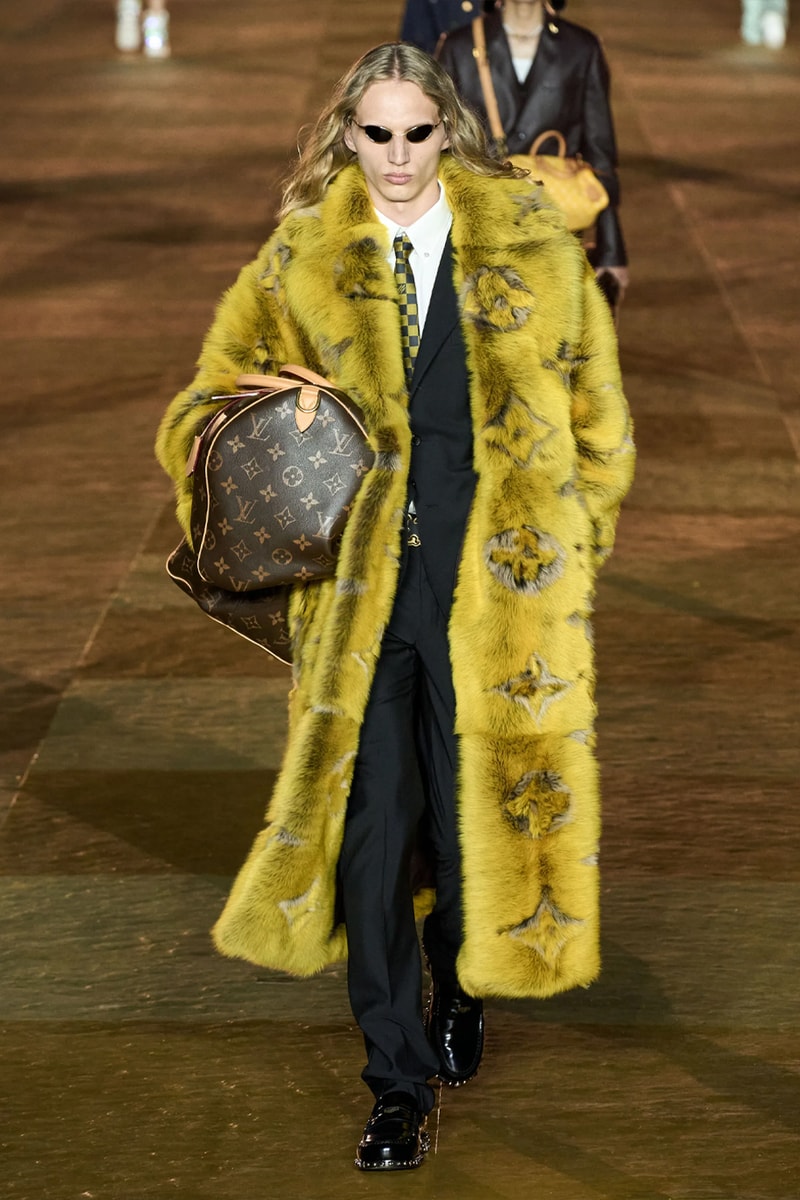 49 of 74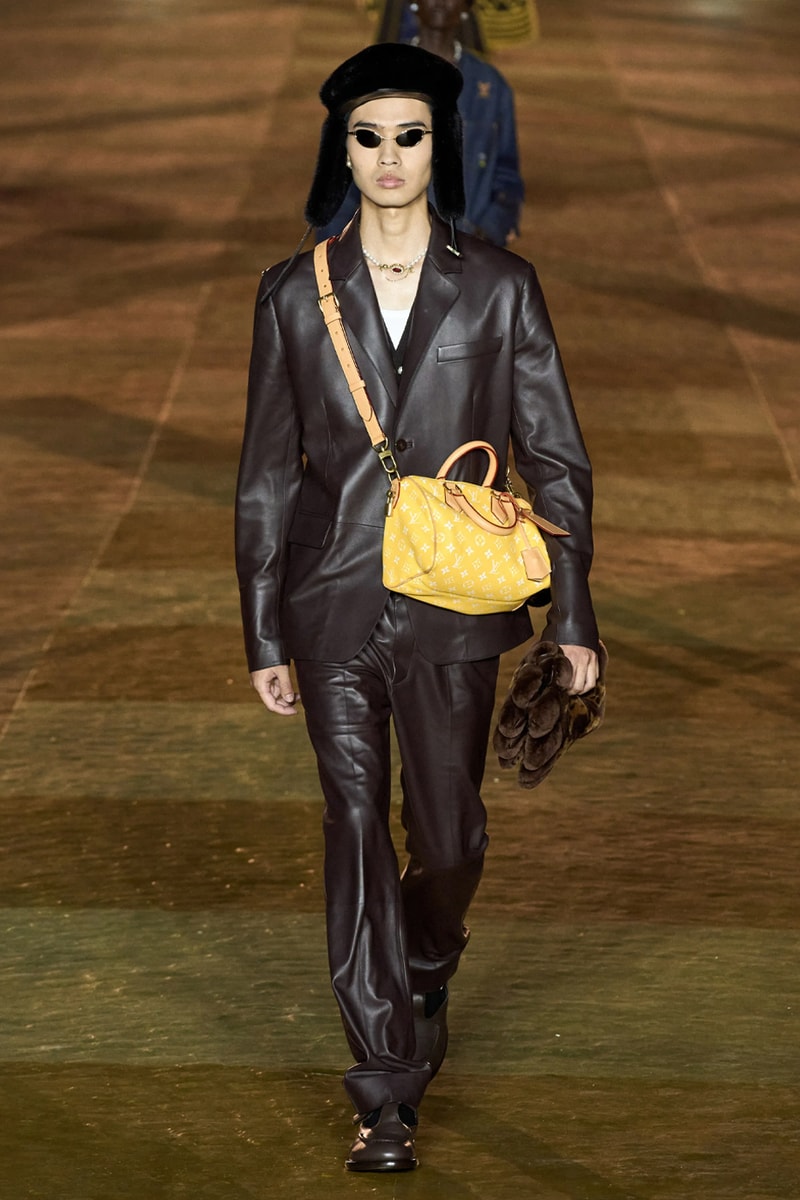 50 of 74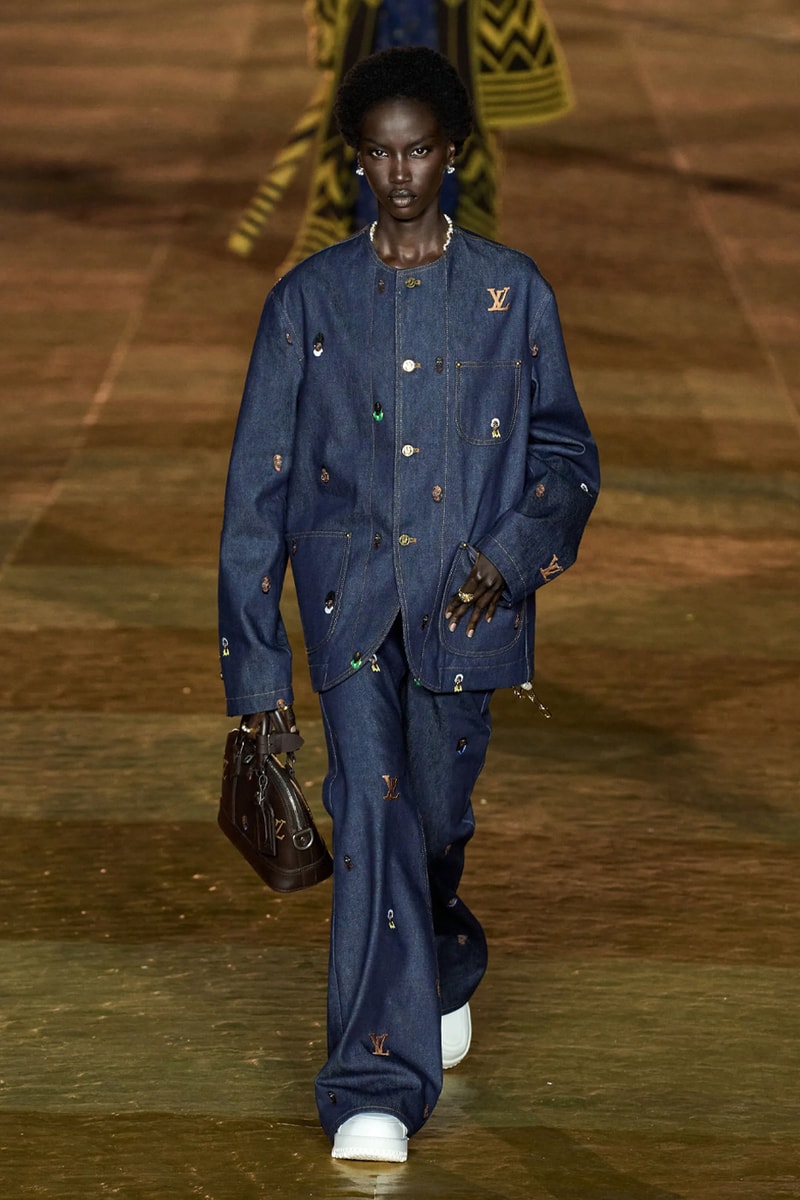 51 of 74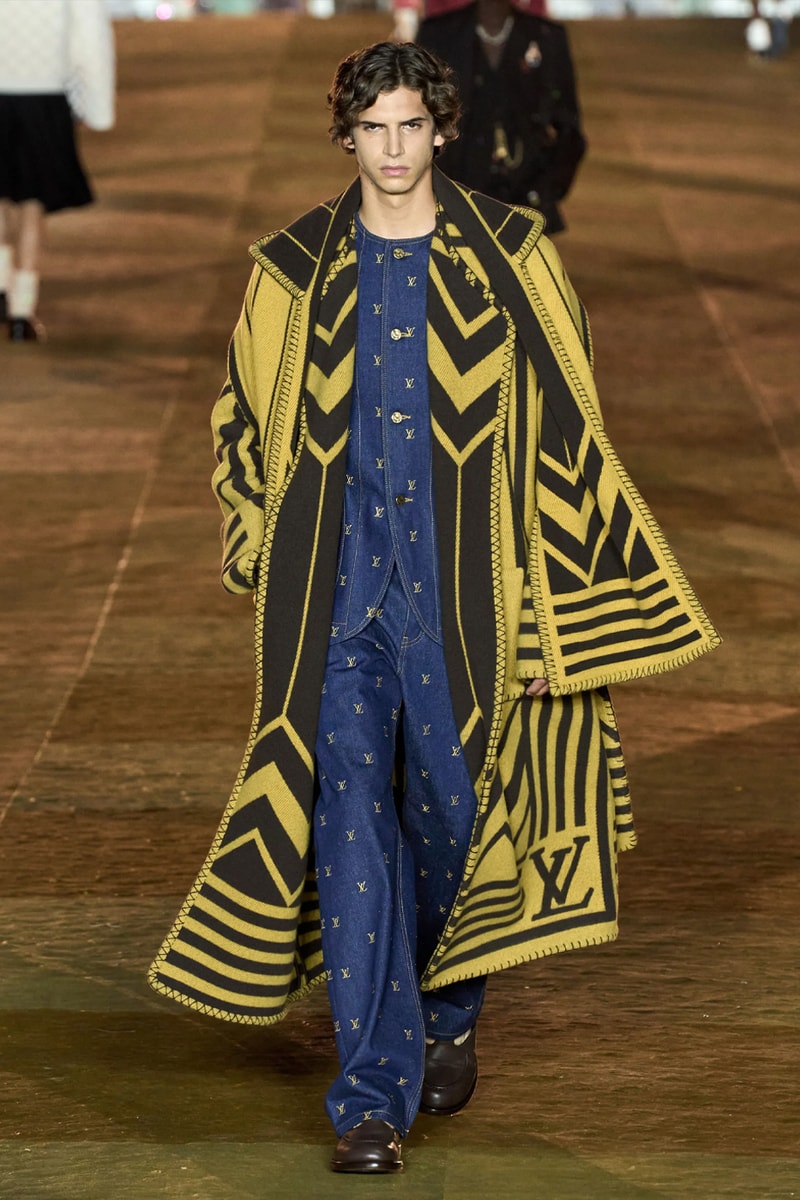 52 of 74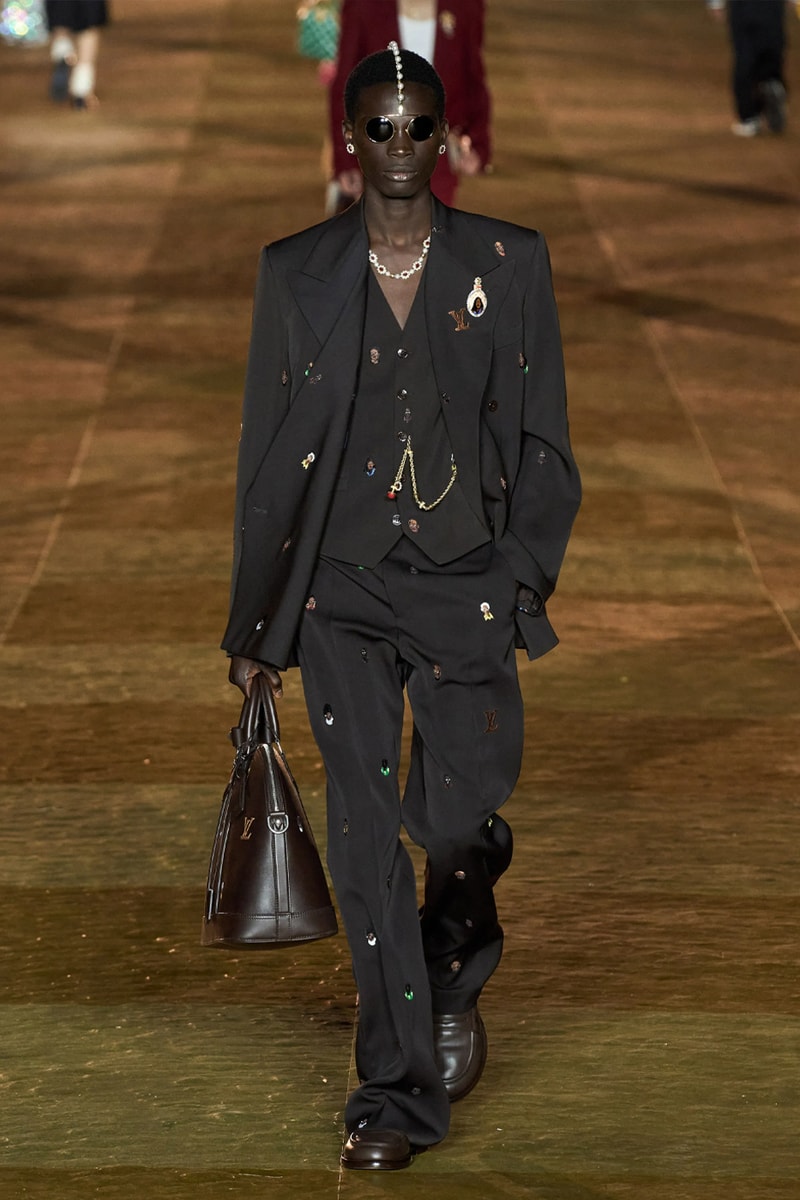 53 of 74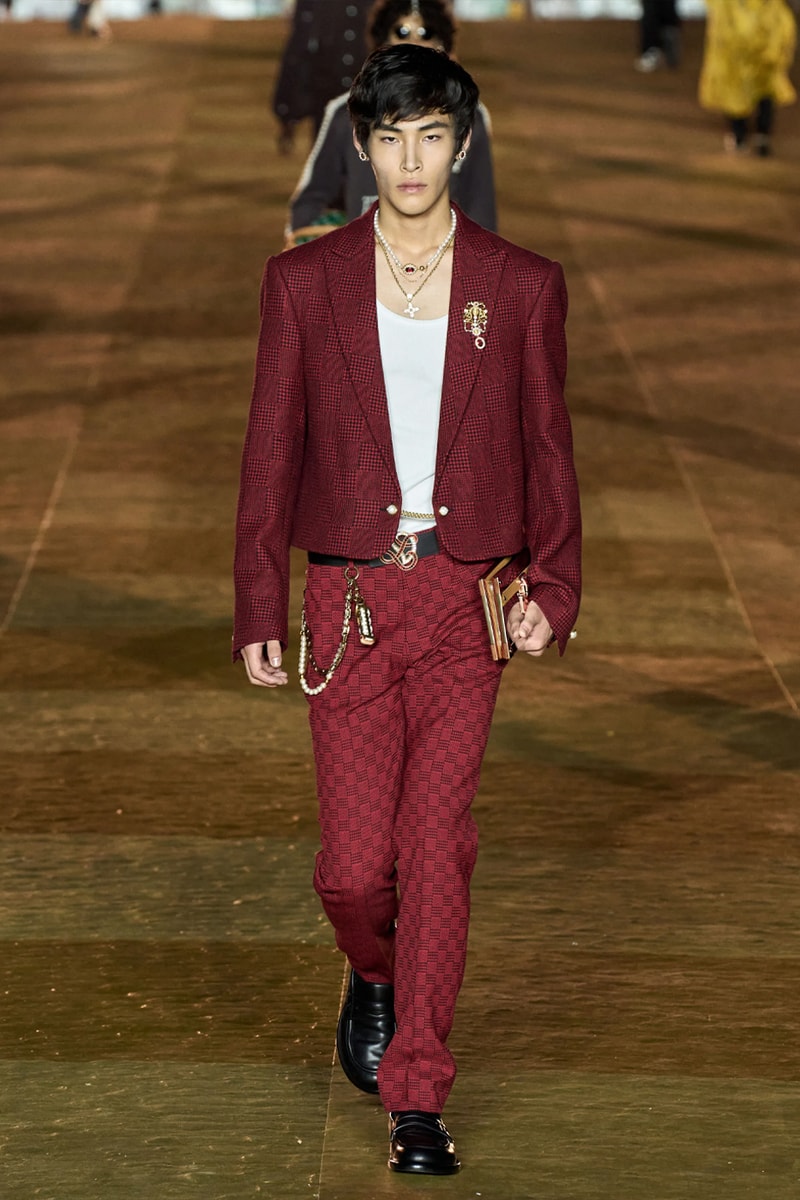 54 of 74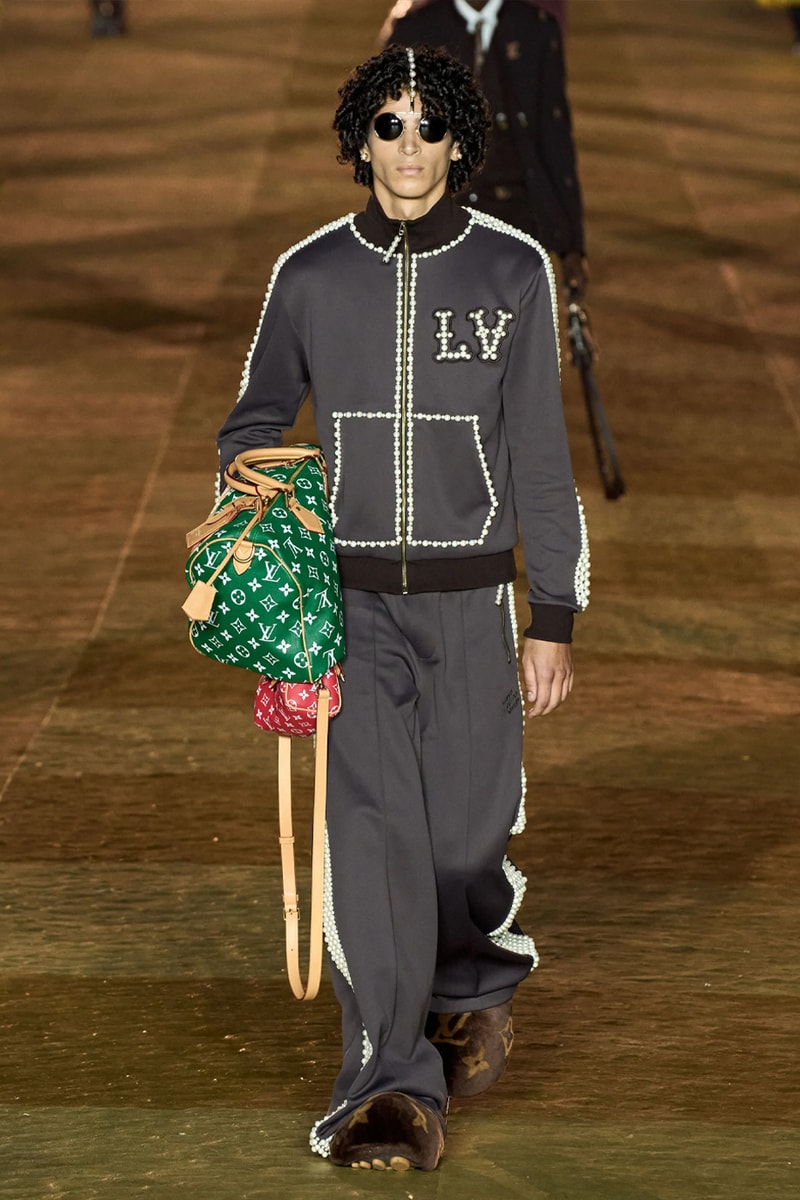 55 of 74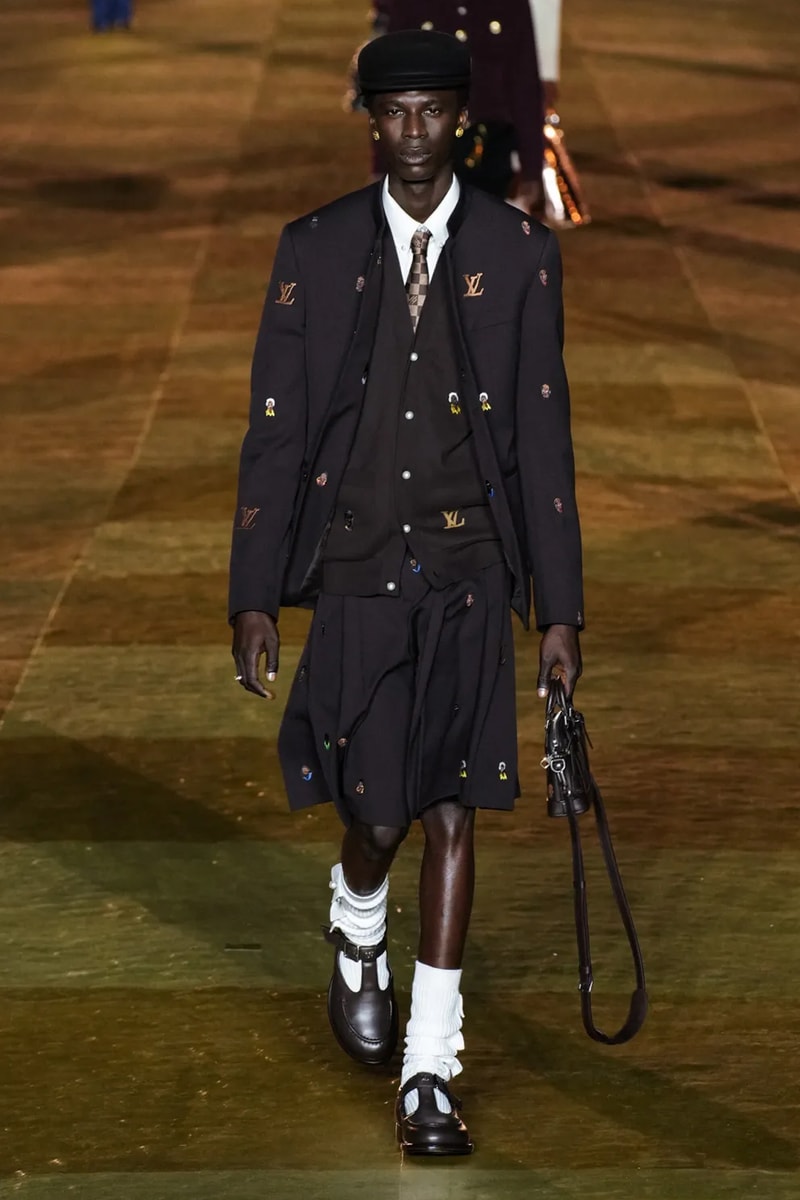 56 of 74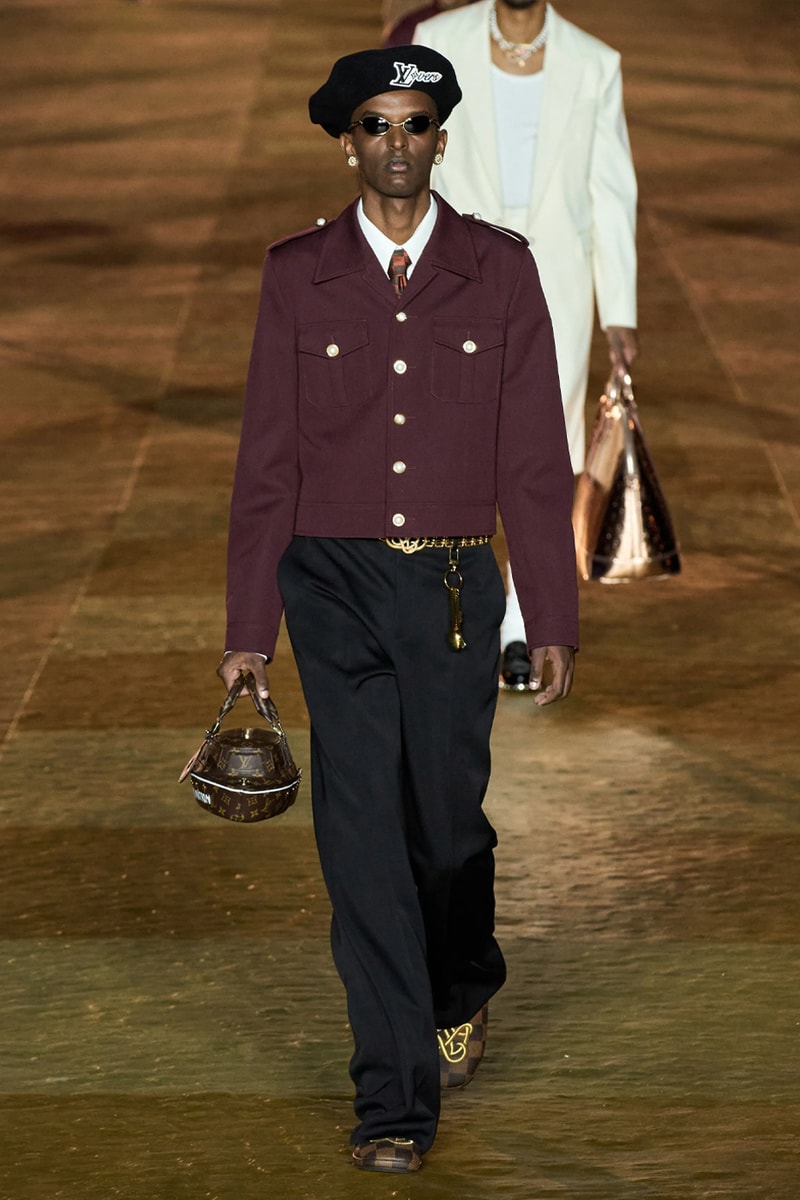 57 of 74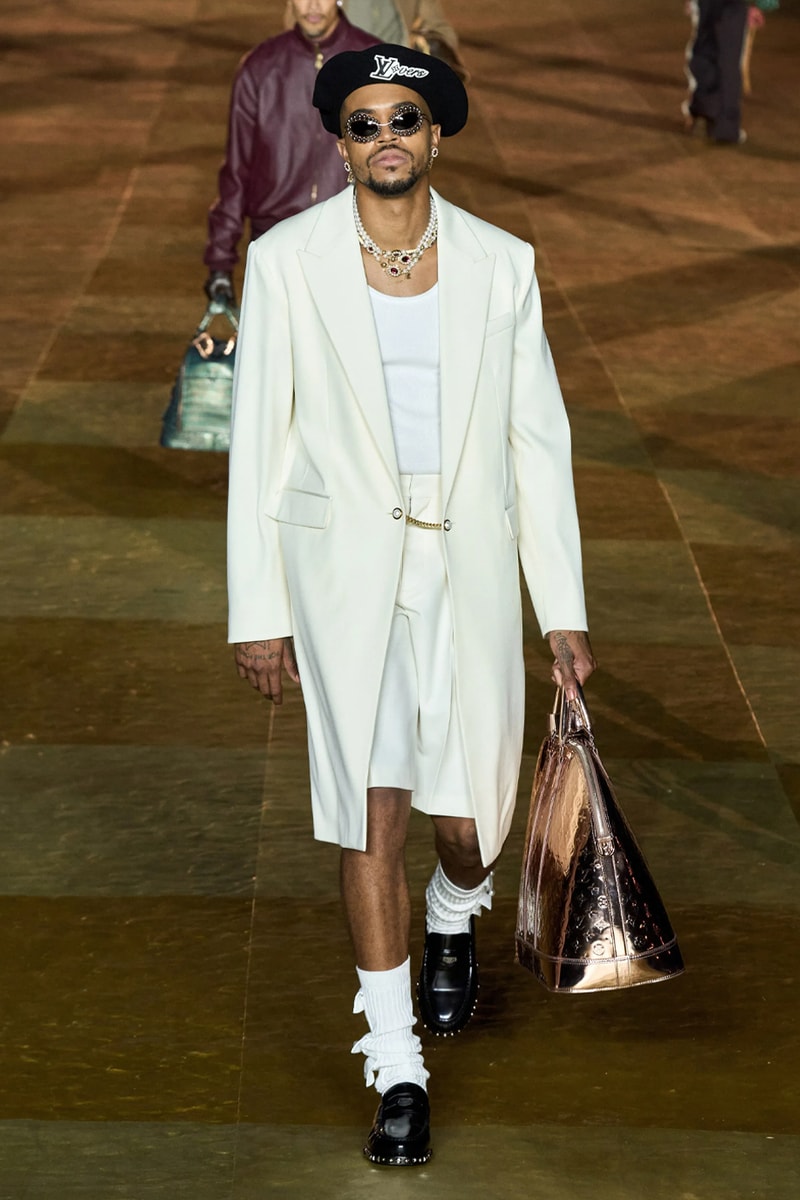 58 of 74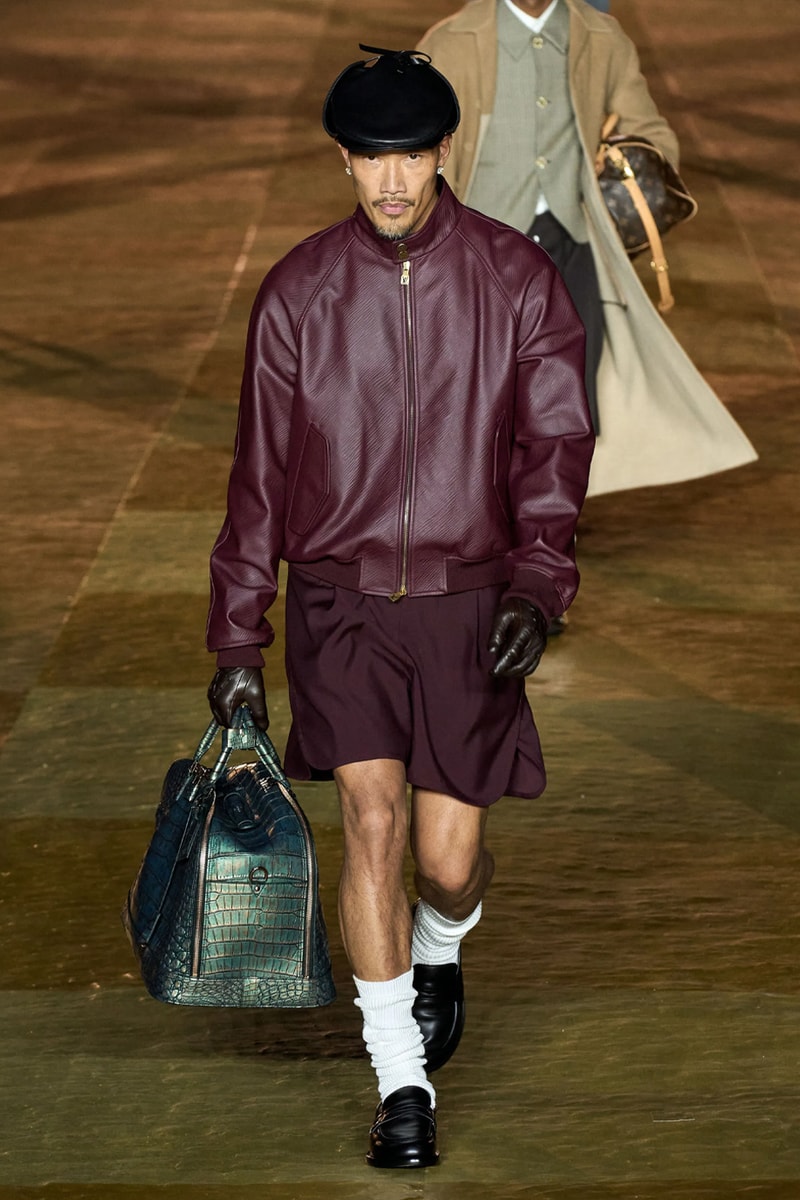 59 of 74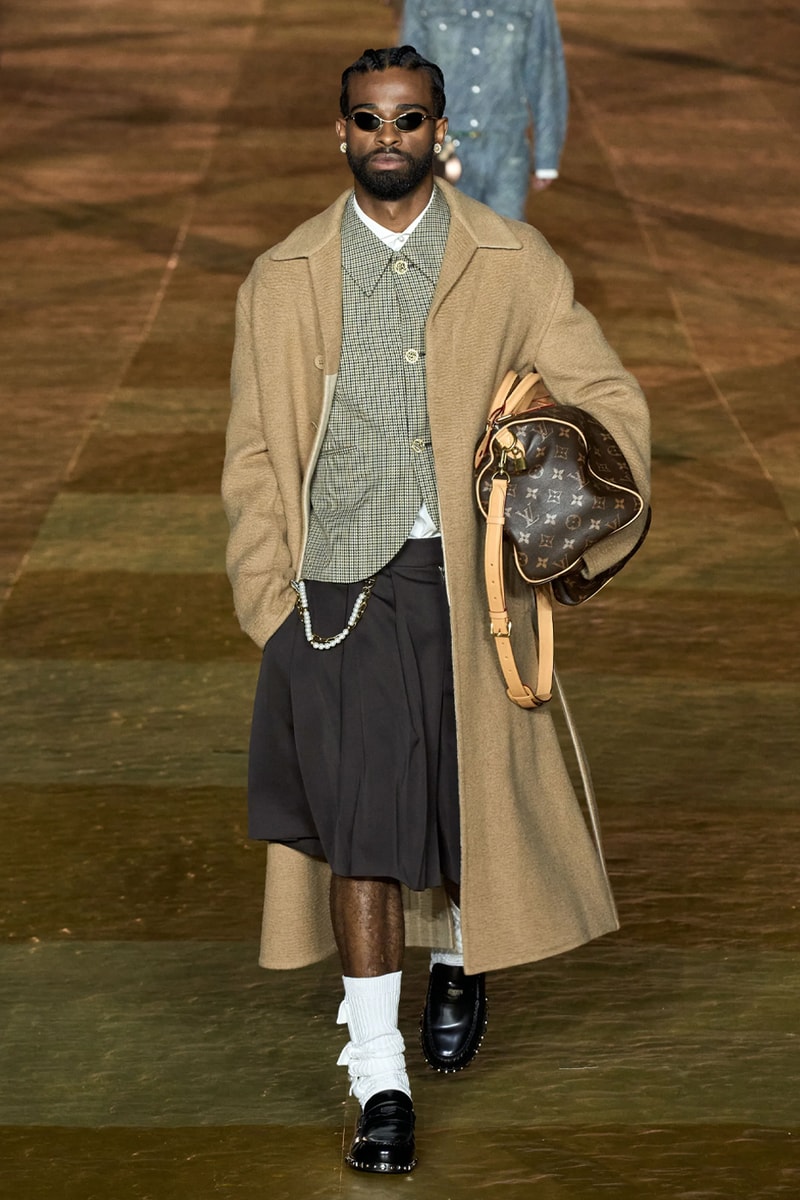 60 of 74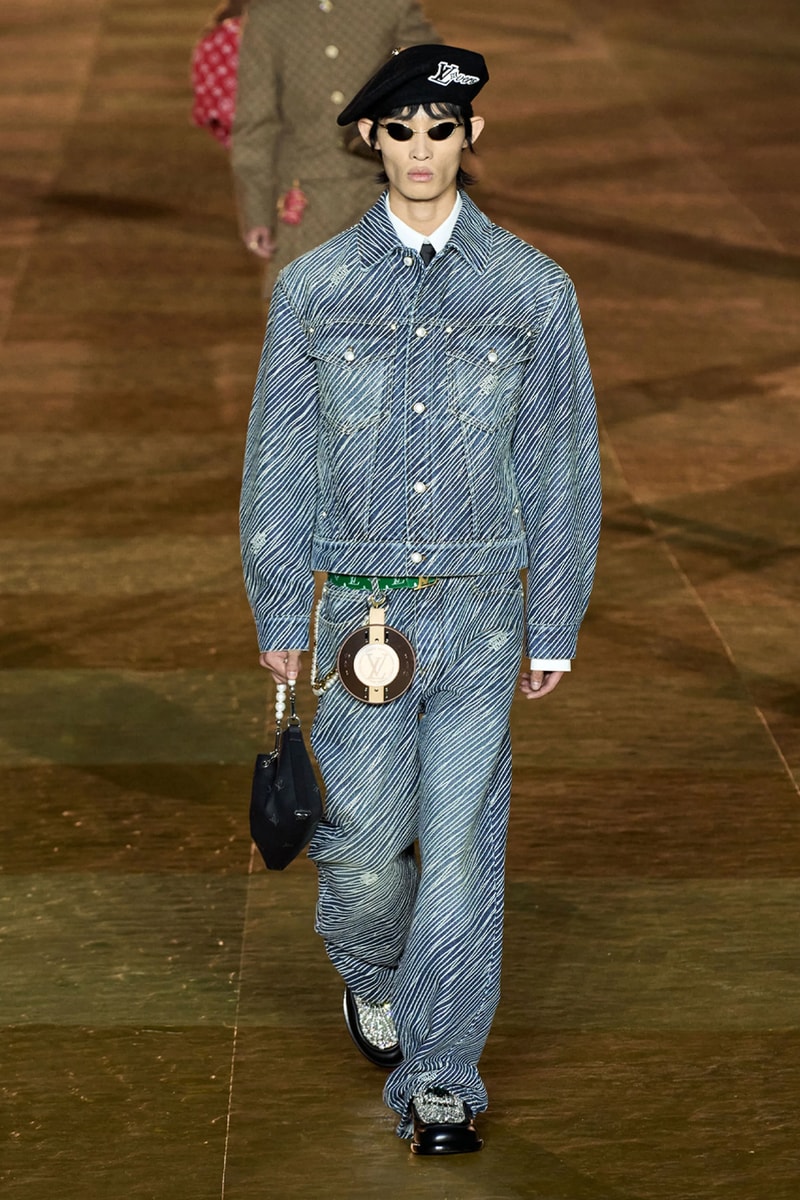 61 of 74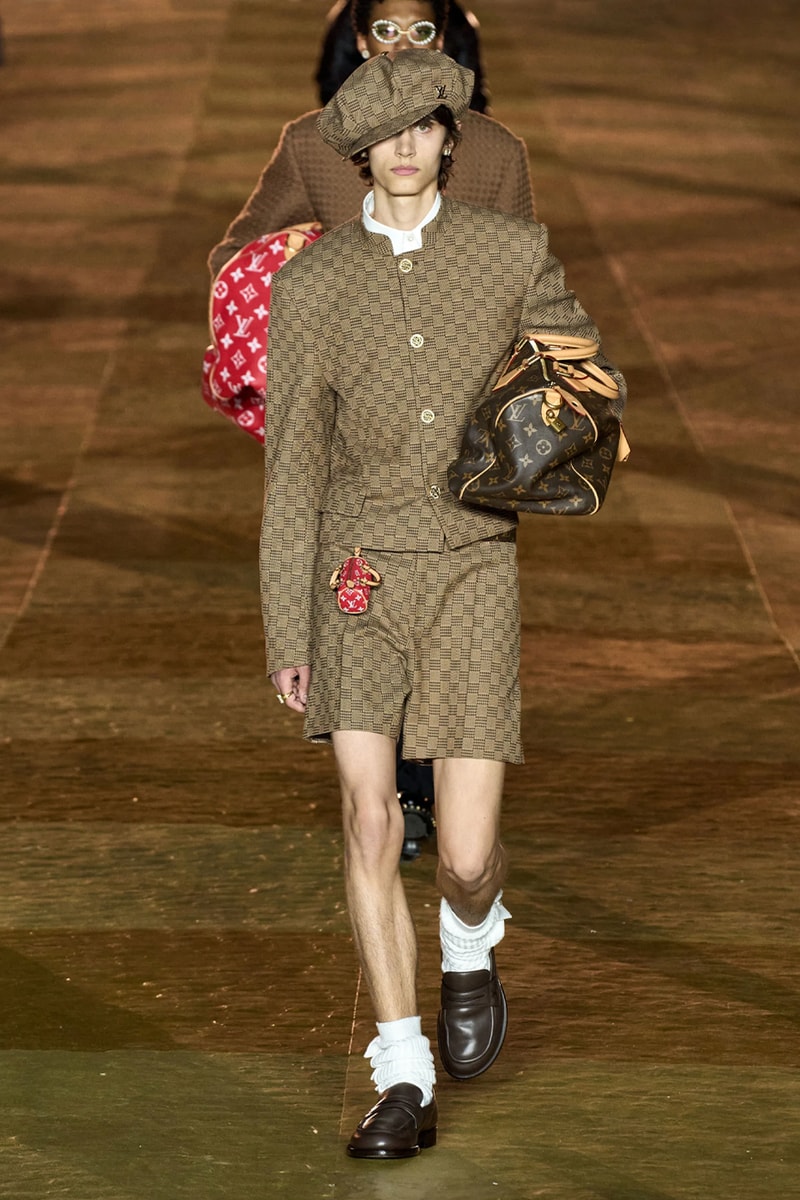 62 of 74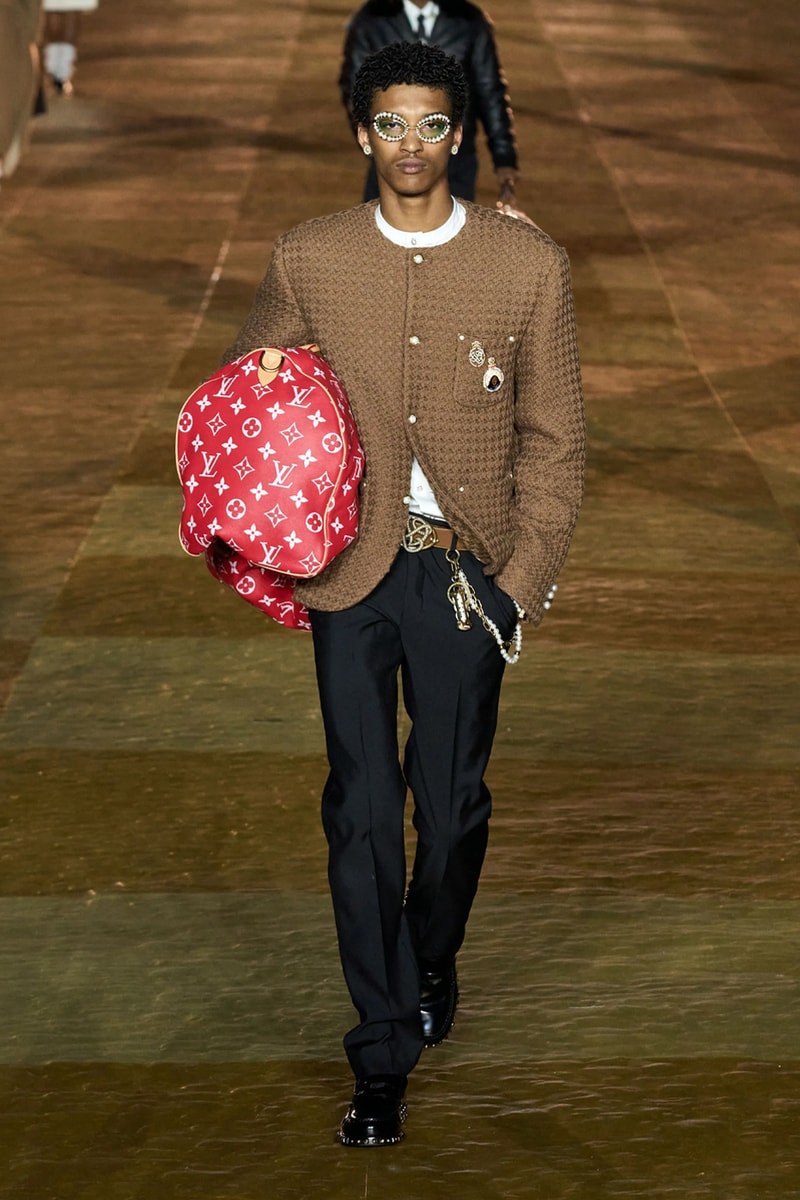 63 of 74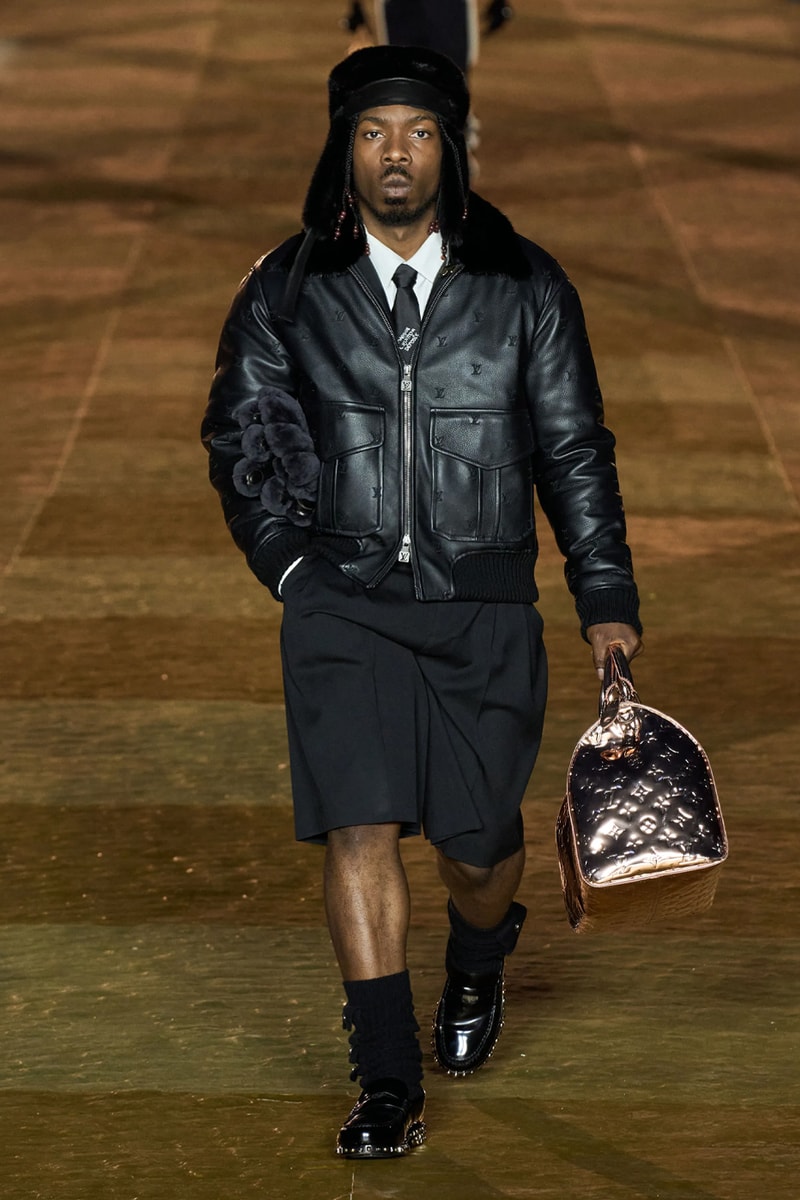 64 of 74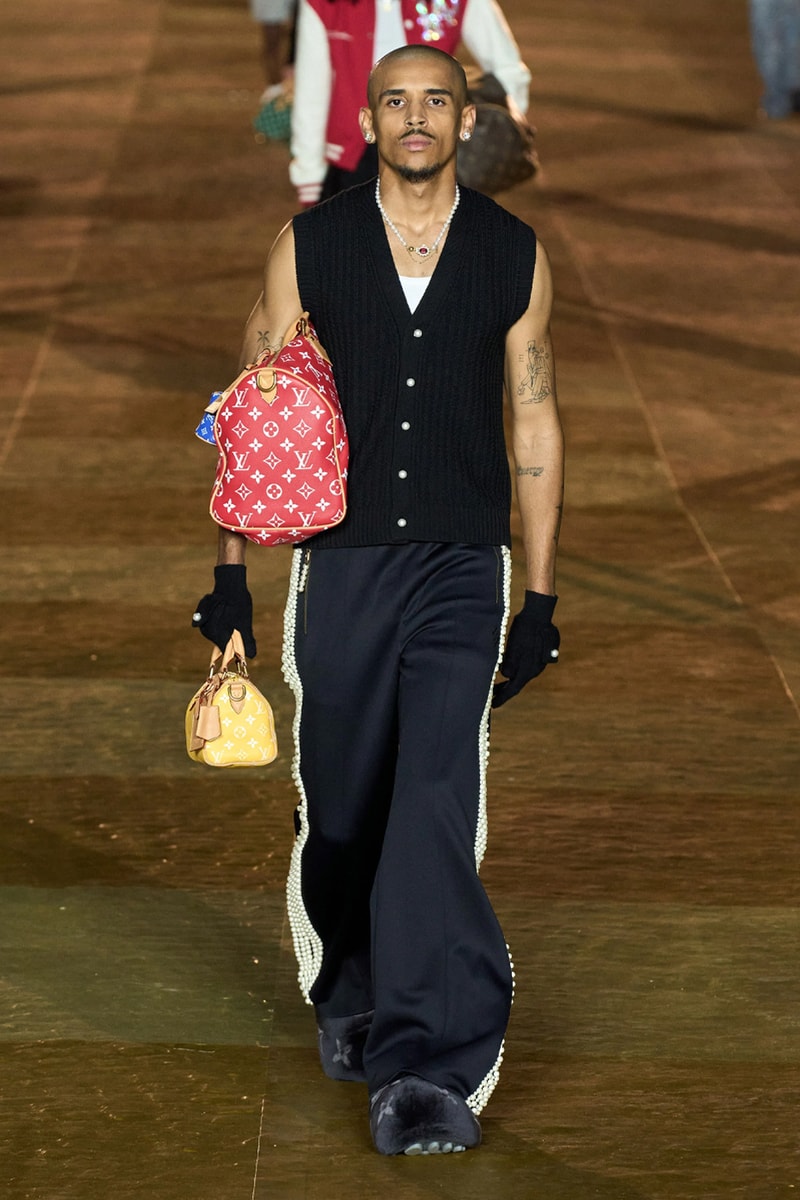 65 of 74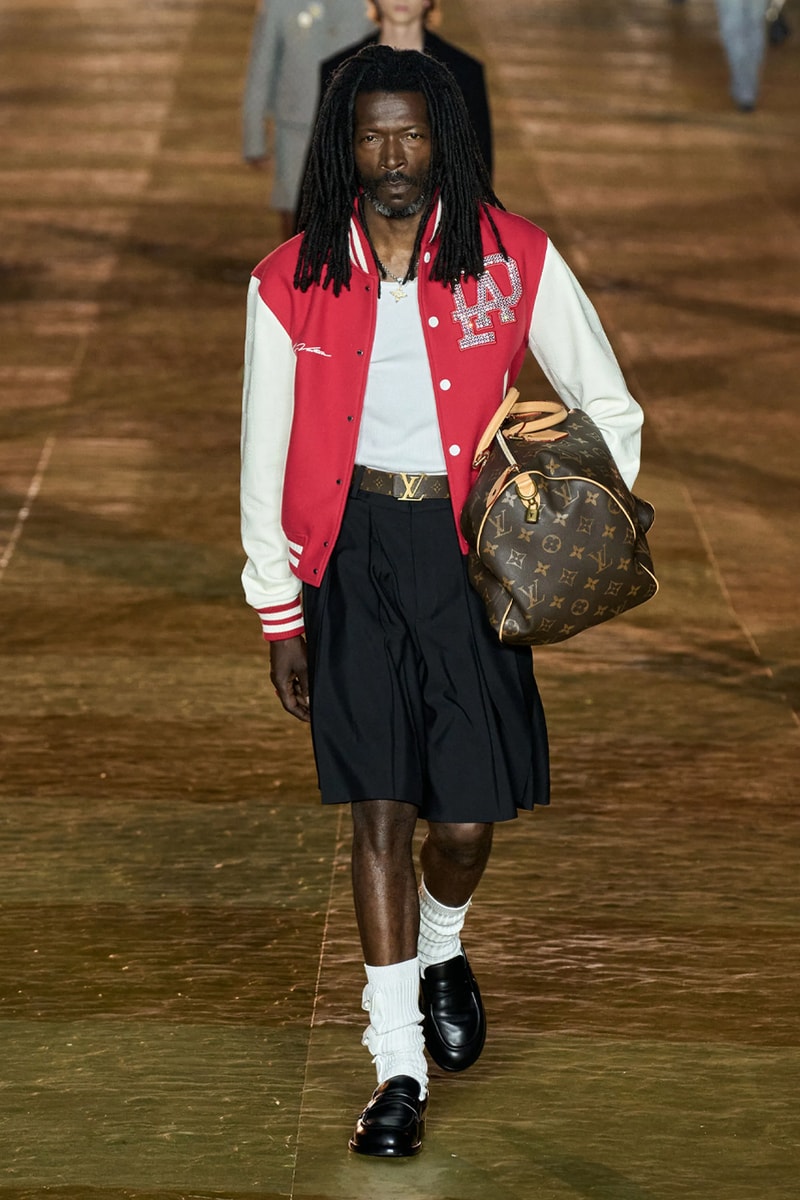 66 of 74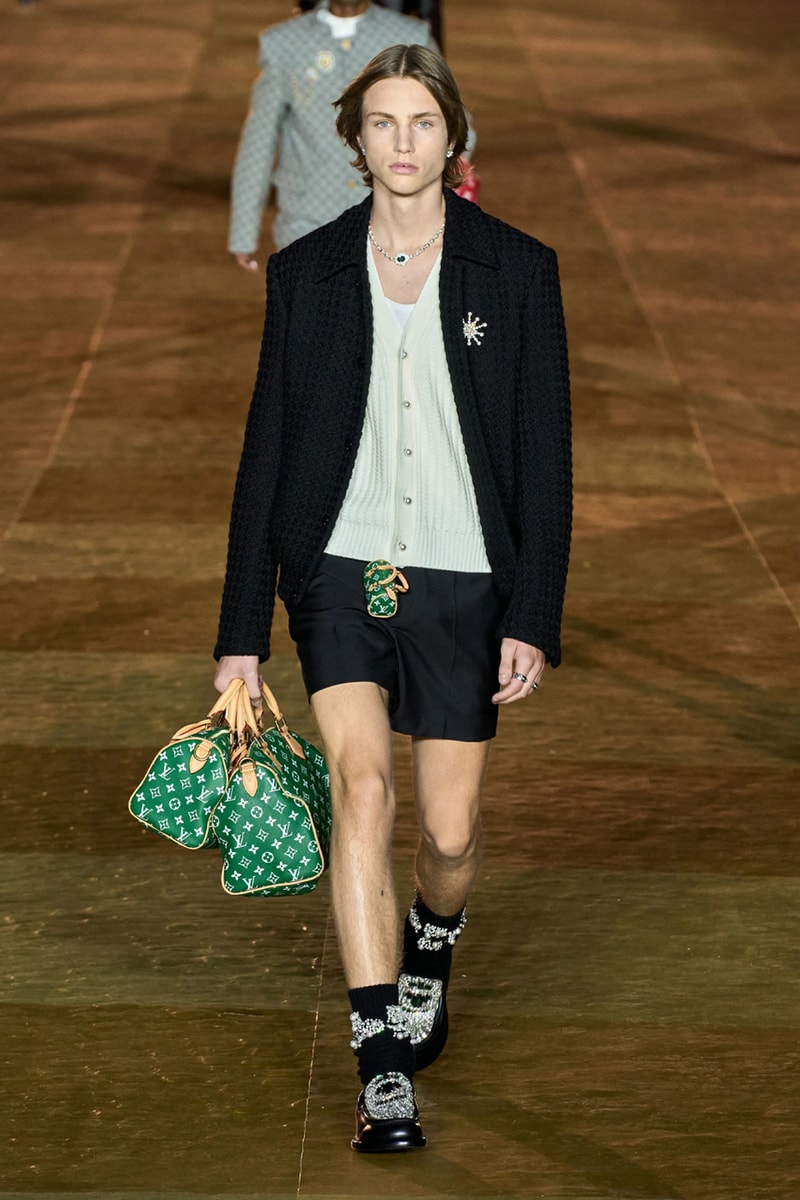 67 of 74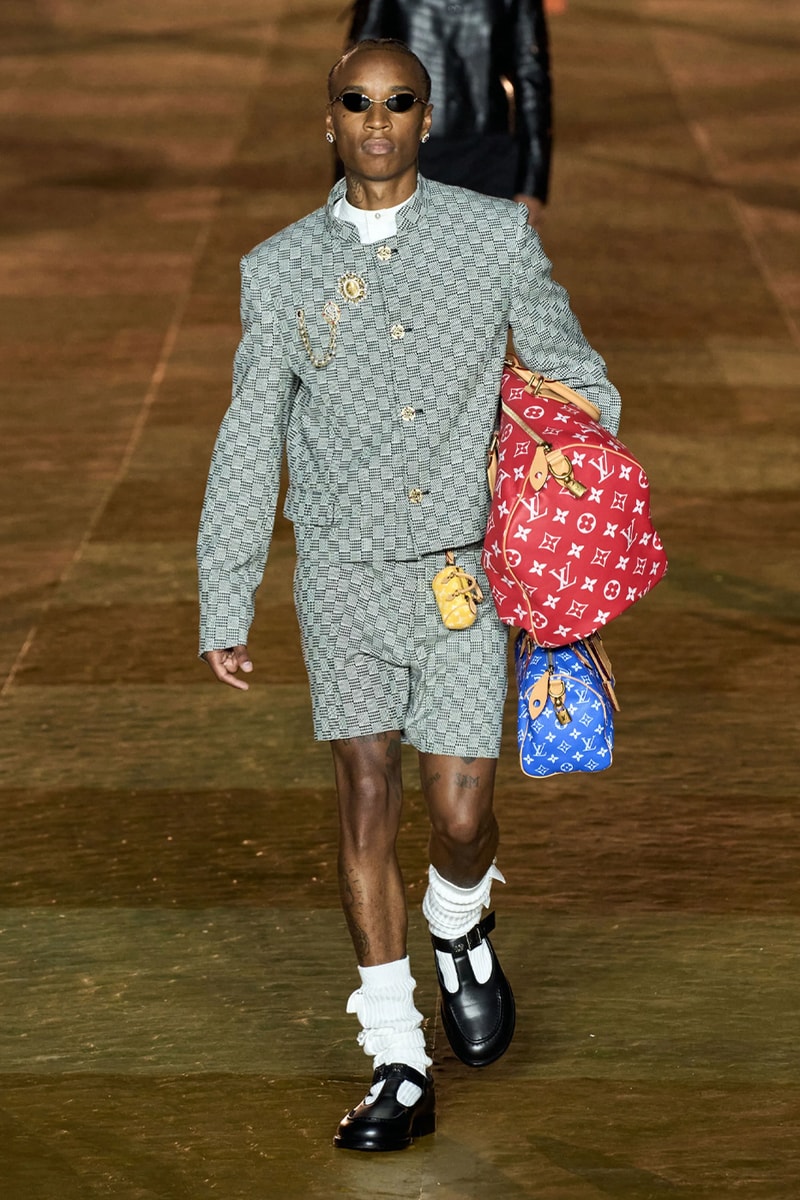 68 of 74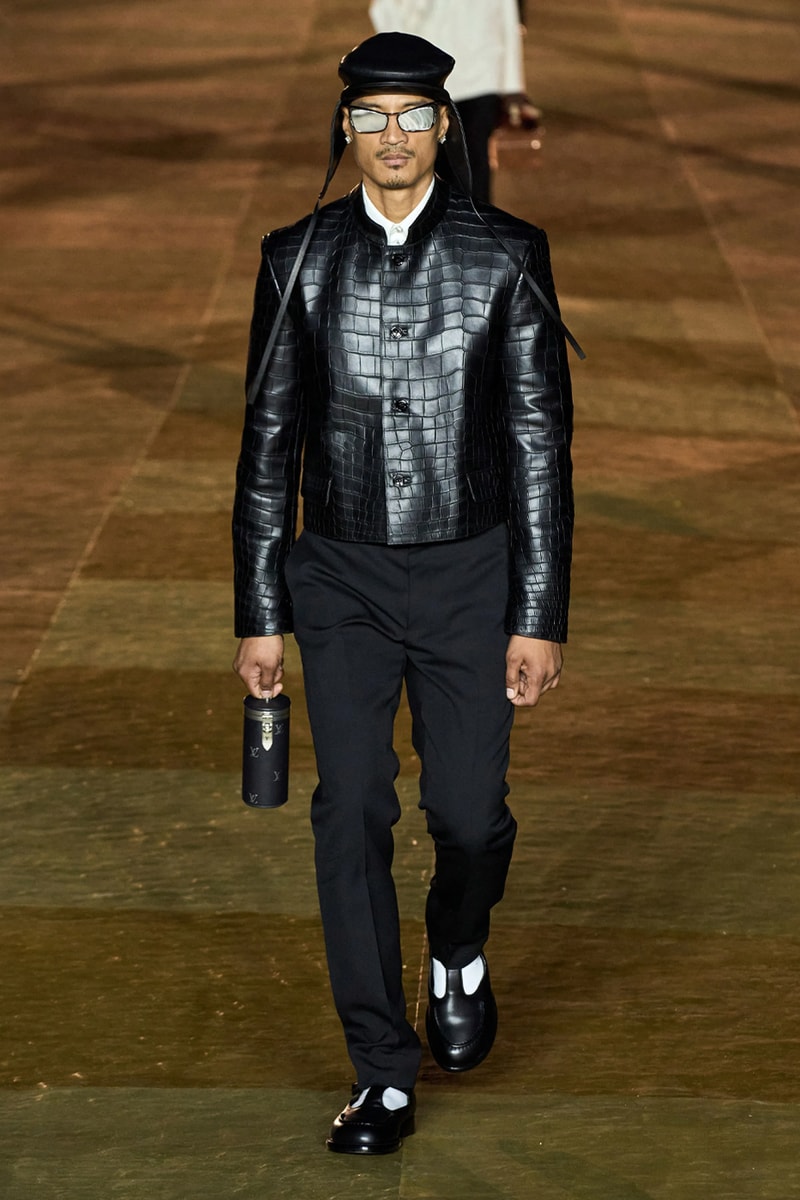 69 of 74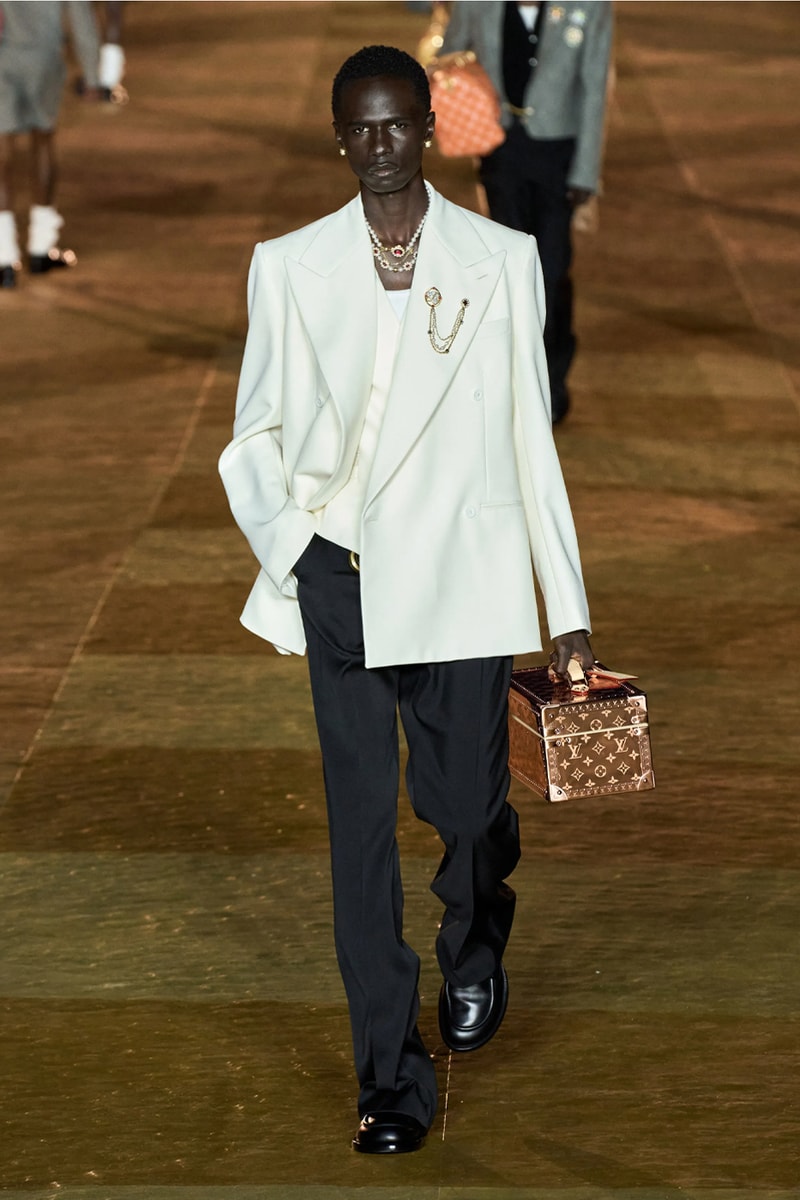 70 of 74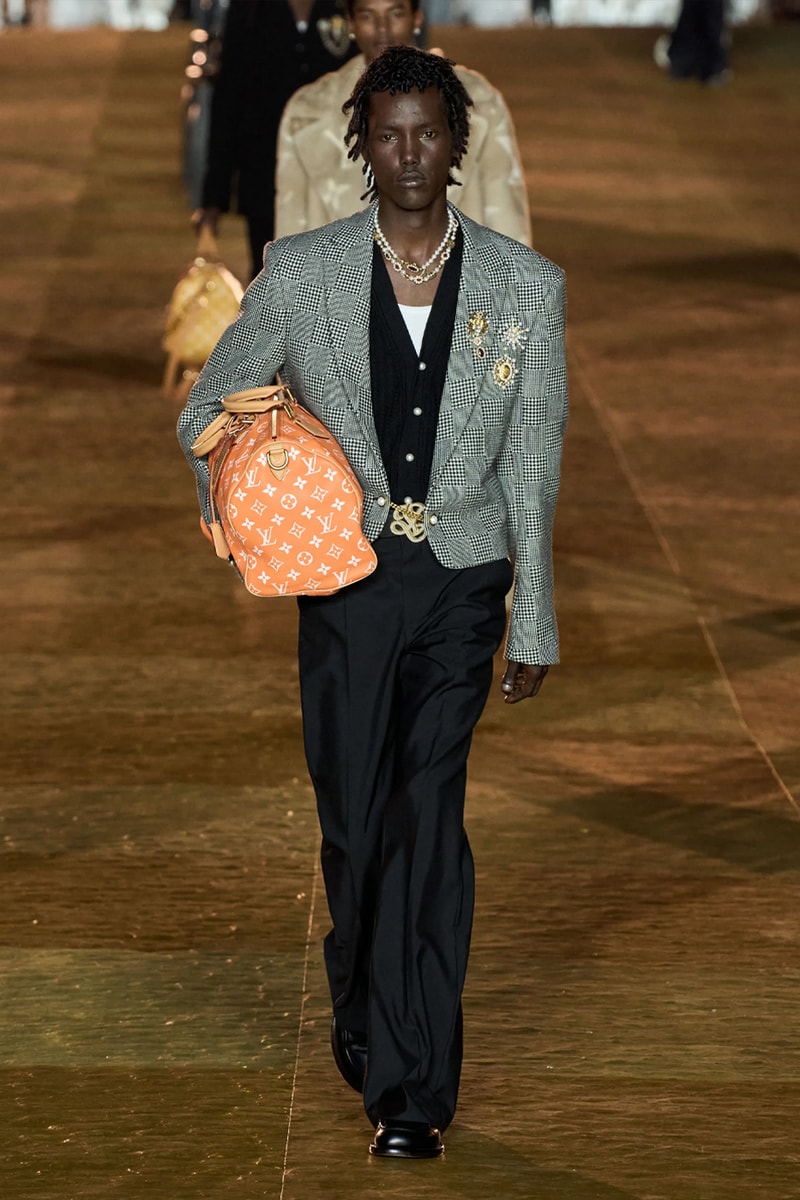 71 of 74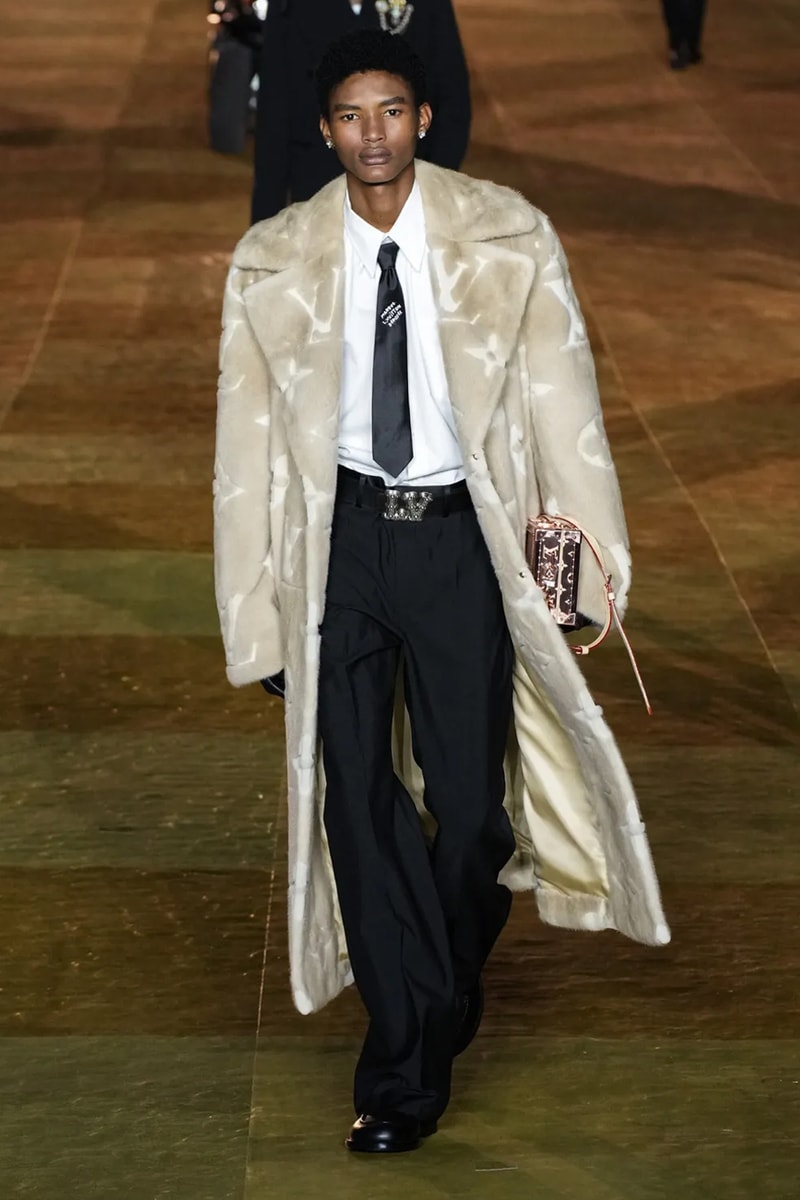 72 of 74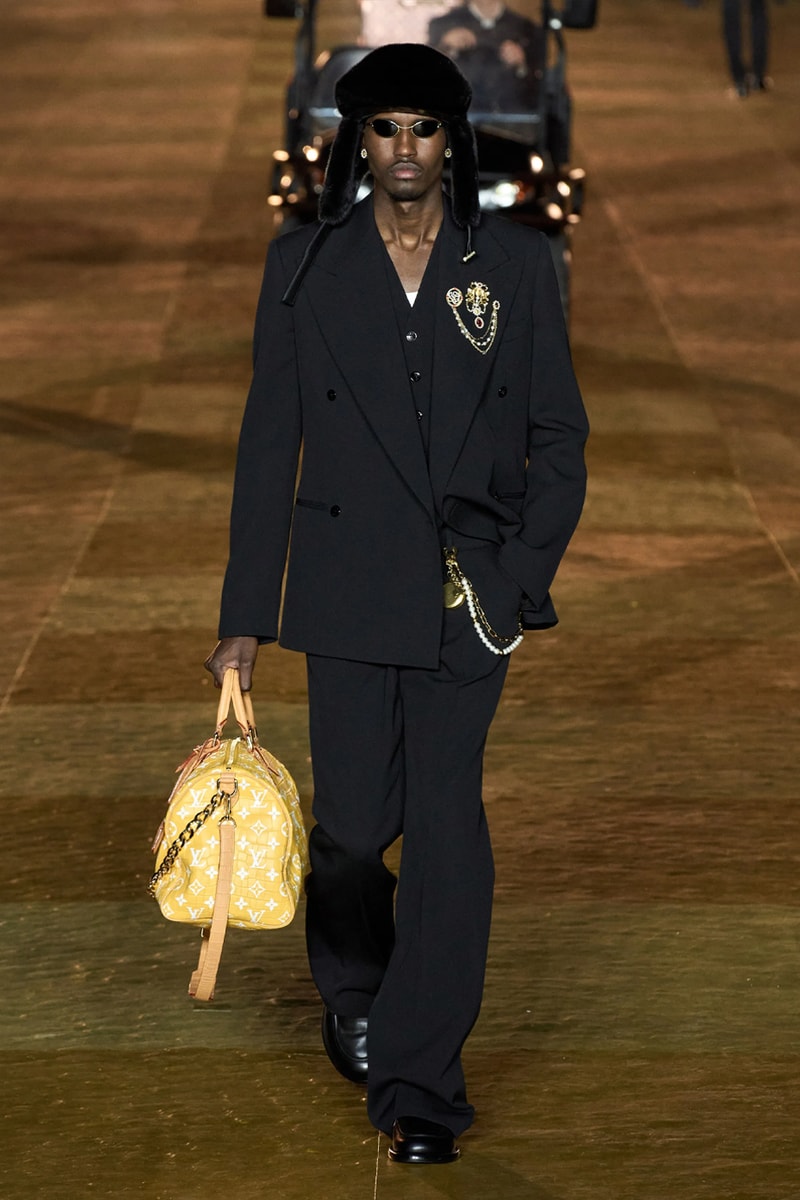 73 of 74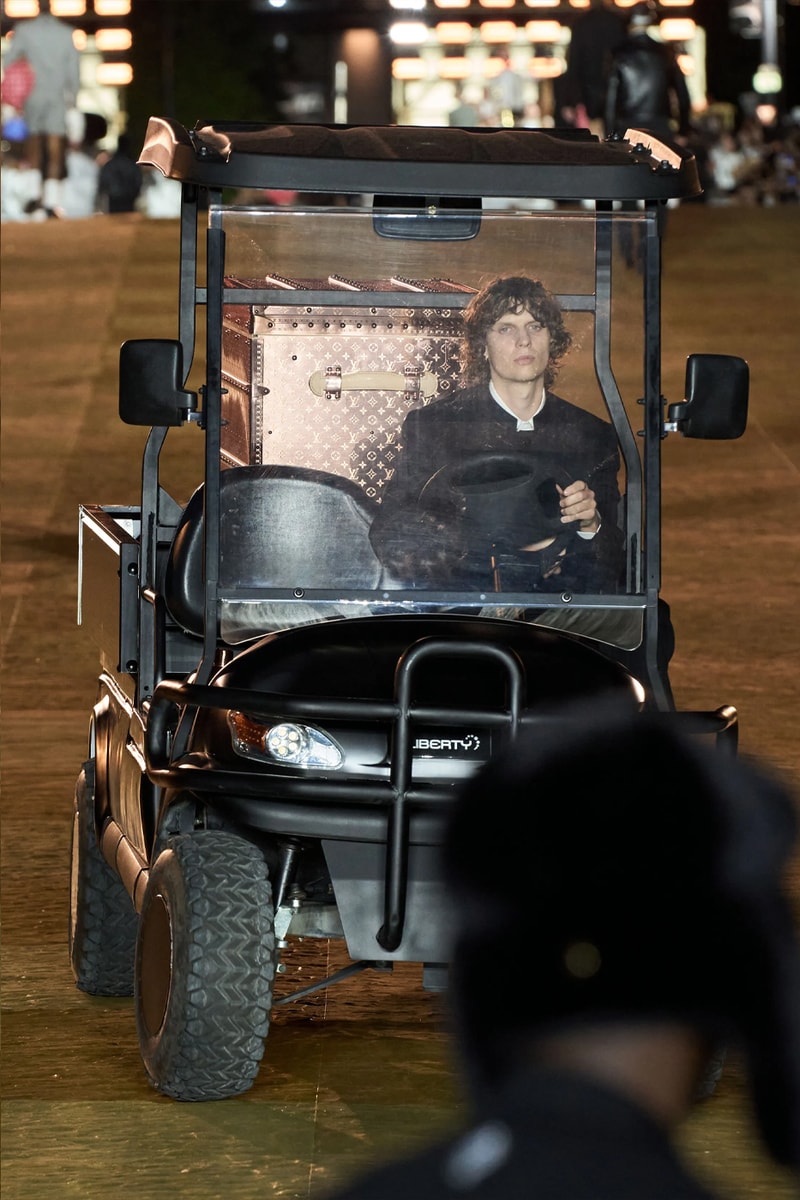 74 of 74
Fashion
Pharrell Opened and Closed PFW With His Star-Studded Louis Vuitton Debut
An awe-inspiring ode to love, joy and peace.
Pharrell Opened and Closed PFW With His Star-Studded Louis Vuitton Debut
An awe-inspiring ode to love, joy and peace.
Pharrell Williams, the enigmatic maestro of style and sound, took the fashion world by storm with his highly anticipated debut as the creative director for Louis Vuitton Menswear last night. With the Pont Neuf bridge in Paris as the backdrop, Williams unveiled his Spring/Summer 2024 collection, an awe-inspiring ode to love, joy and peace that left attendees spellbound from the very beginning.
But the spectacle didn't start on the catwalk itself. Guests were whisked away on a boat ride from the prestigious Musée d'Orsay, gliding along the Seine until they reached the resplendent bridge, adorned with opulent gold accents. Drawing inspiration from the mighty sun, the universal symbol of vitality, Williams made it clear that he had more than just fashion on his mind. "When the sun shines on you, what would you do with the light?" he pondered.
This appointment as creative director was more than a mere title to him; it was an opportunity to share his learnings, his love and his appreciation with the world. And surely, he did. Williams' collection, aptly named "LVERS," served as a testament to his deep admiration for the curated excellence, products and cultural significance that Louis Vuitton embodies. A master of reinvention, he took the iconic LV Damier chessboard pattern and imbued it with a modern twist, infusing it with a mesmerizing pixelated aesthetic.
Furthermore, teaming up with ET Artist, Williams seamlessly integrated 8-bit Atari graphics into his designs, creating an electrifying fusion of fashion and digital nostalgia. The standout piece, known as "Damoflage," seamlessly merged the Damier and camouflage prints, leaving an indelible mark that unmistakably represented Williams' artistic vision.
As the sun dipped below the horizon, the star-studded event shimmered. Jared Leto, Zendaya, Kim Kardashian, Naomi Campbell, Lewis Hamilton, Maluma, J Balvin, Jaden Smith, Rihanna, A$AP Rocky, Beyoncé and JAY-Z, to name just a few, lent their celestial aura to the affair. Not to mention the front row, graced by the presence of Jeremy Scott, JW Anderson and Williams' longtime confidant NIGO.
The night commenced with Voices of Fire choir and their sonic symphony intertwining with Williams' creative prowess as they performed "Joy." And as the night drew to a close, the pulsating sound of JAY-Z filled the air. Amidst the exhilaration, Williams took a moment to pay a heartfelt tribute to the late Virgil Abloh, reminding us all of the profound impact Abloh had on Louis Vuitton and the fashion industry as a whole. Take a look at the full collection in the gallery above.
In case you missed it, here are eight must-have glitchcore essentials.
---
Share this article