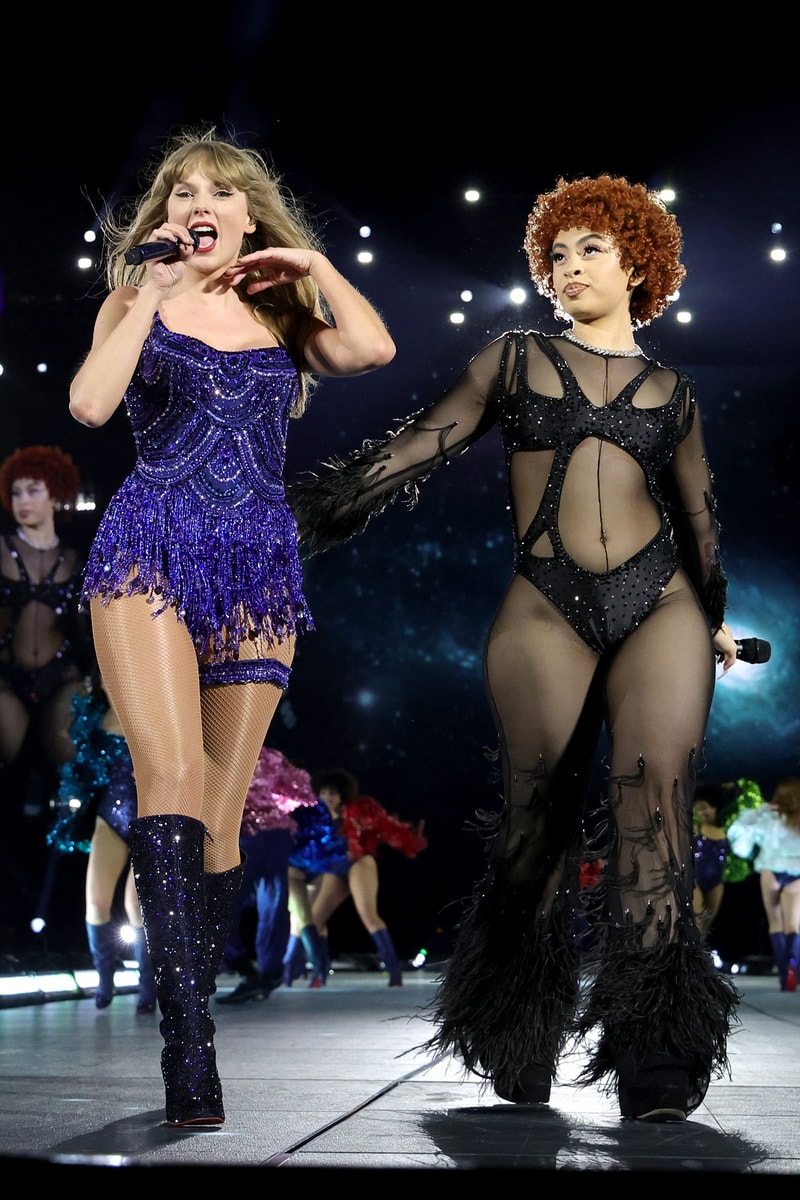 Best Music of May: Taylor Swift, Janelle Monáe, Bad Bunny, Kaytraminé and More
Filled with comebacks and unexpected collabs.
Music
Best Music of May: Taylor Swift, Janelle Monáe, Bad Bunny, Kaytraminé and More
Filled with comebacks and unexpected collabs.
May is known for a variety of things — nice weather, the month of Mental Health Awareness and this year, a mix of good music releases. Fortunately, with that combination, it's nearly impossible to not be in a good mood. Some of this month's music drops are comprised of comebacks and collabs we've always wanted. Keep scrolling to learn more about the best music released in May.
Taylor Swift — Midnights (The Til Dawn Edition)
Taylor Swift surprised us all once again and dropped a new edition of her tenth studio album, Midnights, which she originally released in October 2022. The new version includes a "Karma" remix with Ice Spice as well as the version of "Snow on the Beach" with Lana Del Rey that fans wanted all along. The new track contains more vocals by Del Rey, which was something fans had complained lacked in the original song.
Janelle Monáe — "Lipstick Lover"
After five years, Janelle Monáe returned to the music scene and dropped her latest single, "Lipstick Lover," along with a sexy, NSFW music video. She also announced her upcoming album, The Age of Pleasure. "I'm super excited about with the Age of Pleasure, " she told Apple Music when explaining the upcoming LP's concept. "The Age of Pleasure is that… Listen, I've had my age of depression. I've had my age of anxiety. I've had my age of struggle. And again, it's not like life is pleasurable every single day, but I think I have actively just sought out … How do I create a space for myself? How do I redirect my mind on how I'm thinking about things? How do I realize that right now in this present moment, moments that we'll never get back, this is where you need to find your pleasure? This is your moment. Don't let it get confused that five minutes later, we're going to try to go into doing something different. And again, this is just my experience where I'm at, even through, despite what I may be going through, there's going to be a moment where this bad moment, I won't even be around to even discuss it. I won't."
Bad Bunny — "Where She Goes"
Bad Bunny always experiments with his music and his latest single, "Where She Goes," proves that. The Puerto Rican artist incorporated EDM — specifically Jersey club — in the track, which is the perfect recipe for this year's summer anthem. The song has a slow, melancholic start and once the beat drops, it's impossible not to move.
Kaytraminé, Kaytranada and Aminé  — Kaytraminé
Kaytraminé, who make up the duo Kaytranada and Aminé, released their new self-titled joint album, Kaytraminé. The project consists of  11 tracks, involving features by Snoop Dogg ("EYE"), Big Sean ("MASTER P"), Freddie Gibbs ("LETSTALKABOUTIT"), Amaarae ("SOSSAUP") and Pharrell Williams ("4EVA"). In honor of the LP dropping, Aminé reflected on his relationship with Kaytranada. "I was broke as f-ck working on music every day in 2014 looking for a north star. i was kinda thinking about giving up cuz sh-t wasnt really workin' out for me then kay hit me back & sent me beats for free.. that put a extra battery in my back & really made me feel confident again," Aminé tweeted earlier this month. "Who tf know where I'd be right now without that little push from kay that early in my career. the love you show people sometimes can really affect them in ways you couldn't imagine. Kaytraminé ain't no industry play, this been 9 years in the making."
Keke Palmer — Big Boss
Keke Palmer released an album and film both titled Big Boss. The LP is made up of 10 songs with her latest single being "Love Like This." Of the track, Palmer recently told Hypebae, "'Love Like This' represents the unapologetic expression of desire and celebrates the power of embracing passion in all its forms. I hope this song inspires people to love openly and live life fearlessly." Meanwhile, Big Boss, as an album and film, represents the actor-slash-singer as a whole, which includes her challenges in the industry and following her instincts.
Sebastian Yatrá, Manuel Turizo and Beéle — "Vagabundo"
Colombian artists Sebastian Yatrá, Manuel Turizo and Beéle joined forces to deliver "Vagabundo" — a pop and Merengue-infused track with a fun music video that has garnered over 10 million views on YouTube. The catchy collab is about when a pair of exes see each other for the first time after their relationship has ended, pretending they're over each other. That dynamic is shown in the following translated lyrics: "You can hook up with anyone, get wasted in a drunken haze/ Tattooing the entire bible will not help you forget about a love that won't end."
Dua Lipa — "Dance for the Night"
Dua Lipa dropped "Dance for the Night" — the first single off the upcoming Barbie soundtrack. The single gives us a taste of what we can expect from the rest of the soundtrack, which contains music by Ice Spice, Nicki Minaj, Ryan Gosling, Karol G and more.
Ed Sheeran — - (Subtract)
Ed Sheeran released his sixth studio album, – (Subtract). The British musician's latest LP is his most personal to date. "Within the space of a month, my pregnant wife got told she had a tumor, with no route to treatment until after the birth. My best friend Jamal, a brother to me, died suddenly and I found myself standing in court defending my integrity and career as a songwriter. I was spiraling through fear, depression and anxiety," he previously shared on Instagram, noting these events helped shape the album, which was therapeutic for him to make.
---
Share this article