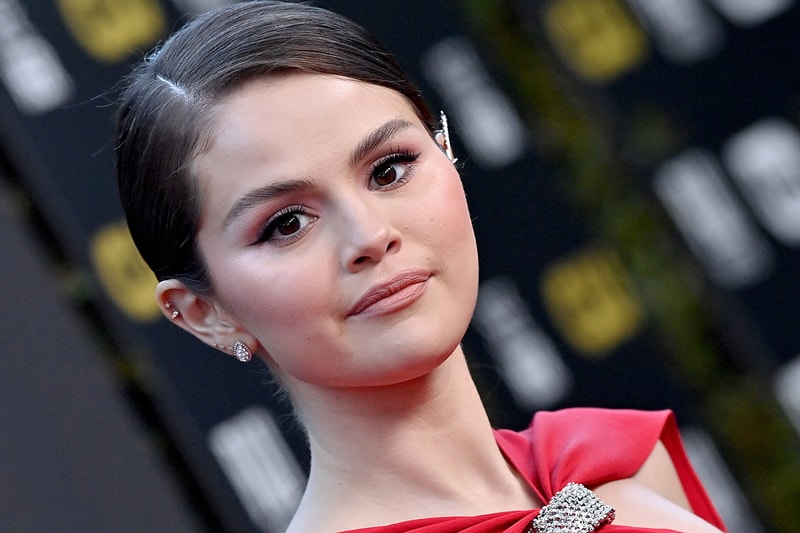 Excuse Us, How Did Selena Gomez Get Her Natural Nails This Long?
Give us the deets, sis.
Whenever I get a manicure, the person doing my nails always asks, "Why are your nails so short?" And truthfully it's because I'm a chronic nail biter, always have been — but after seeing Selena Gomez's natural, perfectly almond-shaped claws, I might need to pick another hobby.
The Rare Beauty founder took to Instagram to post a selfie with her younger sister, Gracie Elliot Teefey, captioning the post: "I love my little me – she's cooler than I'll ever be." Our eyes instantly gravitated towards the star's "naked nails" that were holding her phone in the most chic manner. Before we get carried away, there's a slight chance her nails could be extensions — and if they are, the nail artist slayed at making them appear as if they are growing from her nail bed.
View this post on Instagram
Honestly, I can't stop looking at Gomez's nails and wonder if I could ever be patient with myself long enough to let them grow out. Most likely not, but the thought was cute. As I'm currently writing this, I, myself, have taken part in the "naked nails" trend with just a topping of clear nail polish atop my nails. But if I need to get into TikTok's #nailslugging or any other nail growth hacks to get the Selena look, she needs to just say that.
---
Share this article