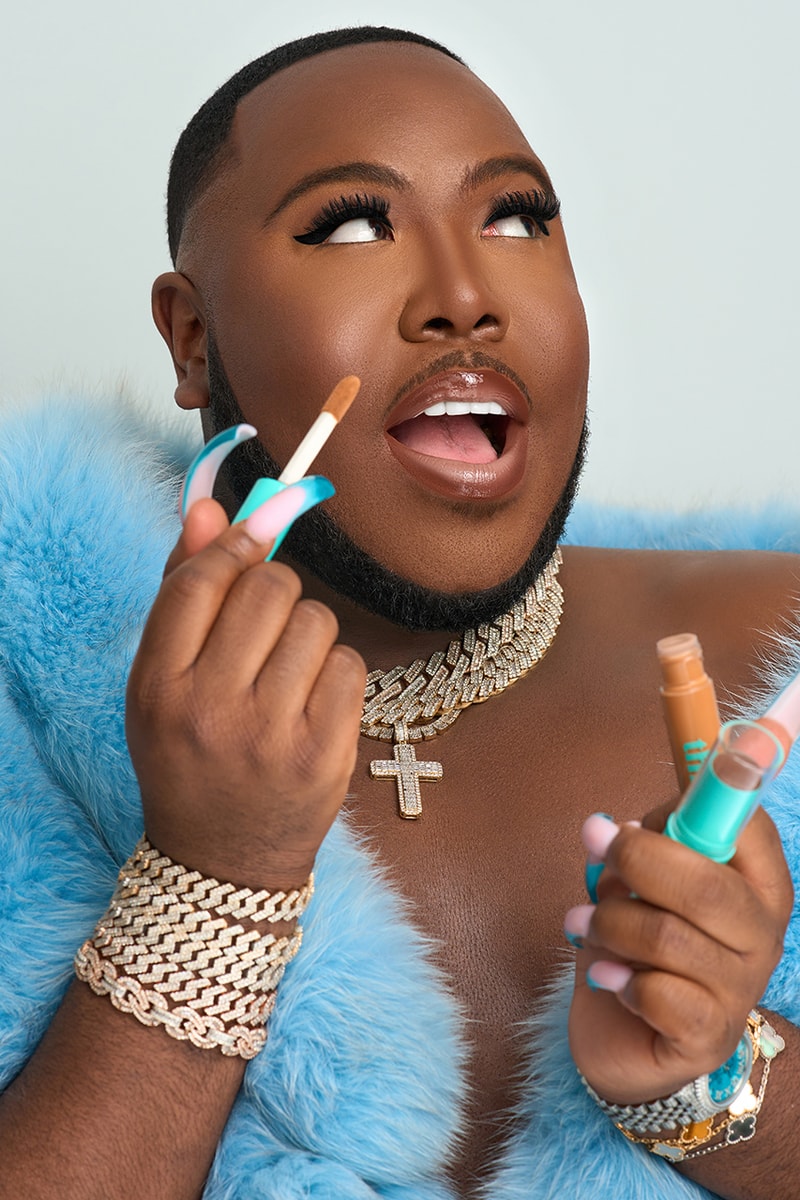 1 of 2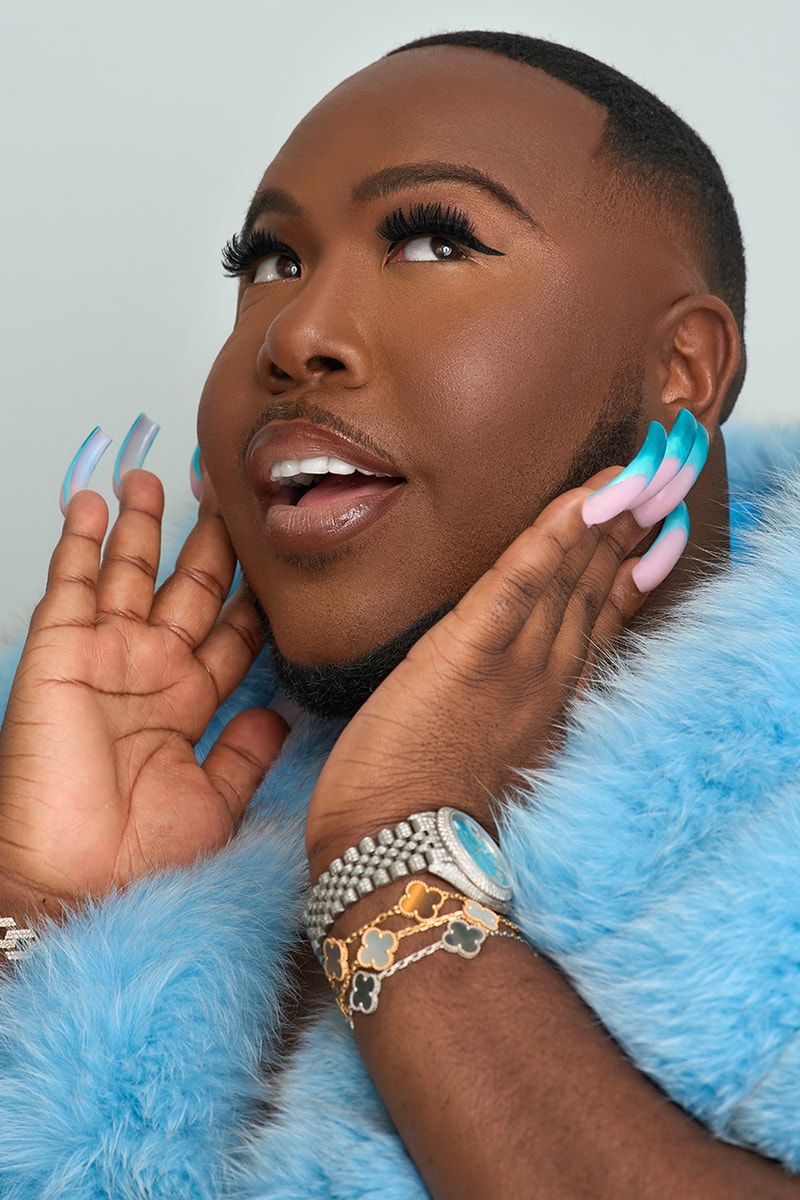 2 of 2
Beauty
Saucy Santana Gets Into His Bag, Becoming thread beauty's First-Ever Celebrity Ambassador
The star served exclusive deets on how the partnership came about and much more.
Saucy Santana Gets Into His Bag, Becoming thread beauty's First-Ever Celebrity Ambassador
The star served exclusive deets on how the partnership came about and much more.
Makeup and Saucy Santana go together like PB&J. I've always admired how flawless his makeup looks. If you were to look up the definition of "beat face," I'm sure you'd see his face right next to it. Unsurprisingly, he has become the first celebrity partner with thread beauty — as a longtime werking makeup artist, "beauty ambassador" just fits.
"When I sat down with the thread beauty team to discuss candidates for our first-ever celebrity partnership, we made a list. Who could represent the community we've created at thread, especially our Gen-Z beauty lovers?" Melissa Butler, CEO of thread beauty, says to Hypebae Beauty. "Who could communicate the freedom, authenticity and unapologetic love for self that we so loyally champion? The team and I unanimously agreed that no one else was more unapologetically themselves at all times than Saucy Santana – Santana is THAT! He truly represents the idea of community and embodies the true meaning behind thread – being who you want, showing up however you want and realizing that even in our individuality, we're all somehow still connected by a thread — pun intended."
Santana spoke exclusively to the Hypebae Beauty team about his first-ever beauty brand partnership, what it feels like to be a Black, femme gay man in the entertainment industry and what's next on his journey.
Keep reading on for more.
Santana, why was the partnership with thread beauty the right move for you? What do you believe sets the brand apart?
I'm excited to be partnering with thread beauty because it is a black-owned, female-founded brand that's relatable and affordable. I think it's a great thing that thread beauty caters to a wider range of deeper melanin tones and it is all $8 USD.
With some brands, once you get to a certain deep tone, they don't even offer many shades, and I know so many pretty dark chocolate people that weren't able to find foundation shades, or they were very expensive.
The fact that thread beauty offers 26 shades and everything is $8 USD is groundbreaking. It allows brown girls, boys and they's to be glam at an affordable price. I've never heard of a makeup brand that's a true ally of the LGBTQIA+ community, so for this to be such an integral part of the brand's core values definitely sets it apart.
How did you gain your confidence to always be unapologetically yourself inside and out and who encouraged you the most to show up as your authentic self?
To be honest, I always had a "F**k It" attitude. I feel like living out loud — it's so much more freeing than living in a cage, so I didn't really need a boost or an influence of confidence. I was just being my true self.
I feel like I was just being who I am, and that confidence exuded on its own.
As a former MUA, what products from thread beauty would you say every pro and aspiring MUA would need in their beauty kit?
Definitely, the multi-use "face it" complexion sticks and "cover it" complexion fluids. I love that thread beauty has over 26 shades, including deep, deep melanin tones for a flawless, chocolate complexion.
What are your thoughts on the representation of Black gay men within the beauty industry?
I feel like anything that represents us as a culture; then especially being black and feminine is great. It's hard, especially in the spaces that I am in, such as Hip-Hop and beauty, being black, particularly dark skin and feminine, so I really appreciate the recognition and us just being seen and visible in a positive light.
I find that representation is increasing. I was getting my nails done the other day, and I was smiling to myself, watching a boy who looked like me, with a beard, sit down and get his tips and his acrylic nails put on. I was so happy and so proud that more people were living their lives how they wanted and just being themselves.
Our representation might not be plentiful, but we're growing and that's having an impact. I think people are seeing me and others and it's making people feel more comfortable doing what they want to do. From when I blew up in 2019 to now, people are more receptive, expanding their minds and seeing us as normal people.
View this post on Instagram
This interview has been condensed for clarity.
---
Share this article