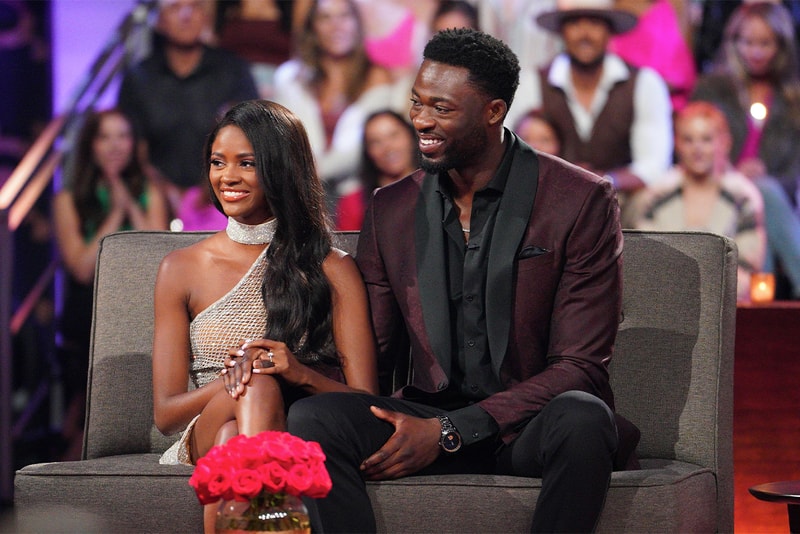 Sex & Dating
'The Bachelorette' Makes History With First Monoracial Black Couple
Meet Charity and Dotun.
'The Bachelorette' Makes History With First Monoracial Black Couple
Meet Charity and Dotun.
ABC's hit dating show The Bachelorette makes history with its first monoracial Black couple.
After dating 30 contestants, Season 20's Bachelorette, Charity Lawson, narrowed down her pick to one special guy: Dotun Olubeko. "Within all my senses, I knew," Lawson captioned her Instagram post after the season finale. "How grateful am I to discover a love that cannot be replicated."
According to Lawson, she knew there was a chance to make history this season, but it was merely an afterthought when it came to finding love. "Coming into this role as Bachelorette, you can't prepare for who you're going to meet because you clearly don't know. You also don't know what those connections are going to look like," she told People. "Once me and Dotun really started to solidify our connection and it became firm that this man very much could be my husband, I recognized the importance, but it really didn't truly hit both of us until end of proposal."
Throughout their countless professions of love since the series finale, both Lawson and Olubeko have made it clear that their love has created a safe space for both of them. "You have shown me, in the most healthy way, how to receive and love fully again," Lawson wrote. In Olubeko's proposal, he also shared a heartfelt message of Lawson showing him "that a good thing can really just be a good thing."
Tune in to the heartfelt proposal above.
View this post on Instagram
In other news, Tinashe taps an iconic Sex and the City scene in "Needs."
---
Share this article