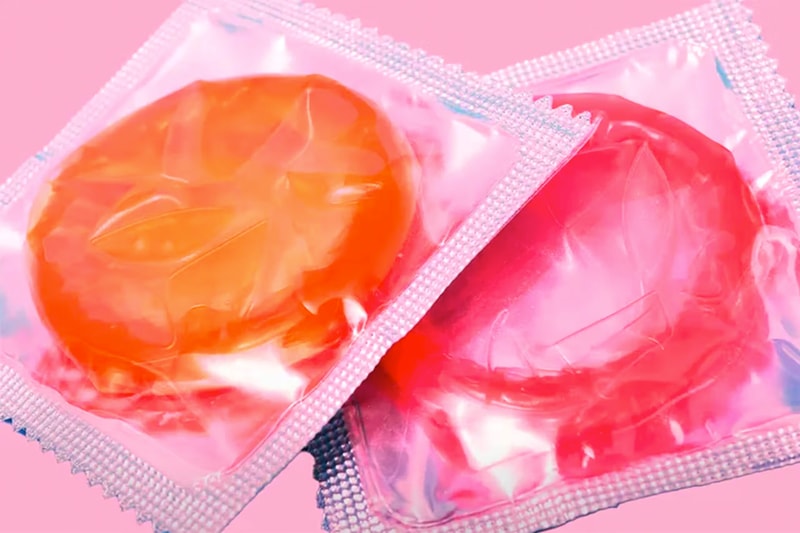 Sex & Dating
5 Condom Mistakes You Don't Want To Make
Women are taking pleasure into their own hands — but are they making these mistakes?
5 Condom Mistakes You Don't Want To Make
Women are taking pleasure into their own hands — but are they making these mistakes?
As femmes, condoms have always been posed as a sexual wellness essential — but for men to carry. Whether you're a femme with a penis or vagina, or even a raging pillow princess, you should be carrying condoms.
Here are five condom mistakes you don't want to make, courtesy of Condoms.uk.
1. Storing condoms in your wallet
Storing condoms in your wallet can result in them getting nicked during everyday wear and tear. Instead opt for cute condom carrying cases.
2. Ignoring expiration dates
Given the urgency of getting in the mood, checking expiration dates is easy to overlook. But, make sure to take note of the expiration date when storing condoms, and rotate them out when needed. According to Condoms.uk, "as condoms age, the materials can deteriorate, leading to potential issues such as weakening, thinning, and loss of elasticity." As a result, an expired condom is more likely to break or leak, exposing you to STIs and unwanted pregnancy.
3. Using the wrong lube?
Never use oil-based lubricants with a latex condom.
4. Using your teeth to open condoms
Efficient — yes. However, you're more likely to tear it by accident or cause a micro-tear that you don't recognize until it's too late.
5. The "Inside-Out"
A common human error is to flip the condom inside out while fumbling to put it on. "Flipping it around might seem like a quick fix, but using a condom that's had direct contact with areas intended for protection against STIs and pregnancy is a gamble with your health. Instead, take it off altogether and open a new packet."
For more on safe condom usage, here are 5 reasons why you should carry condoms as a femme.
---
Share this article