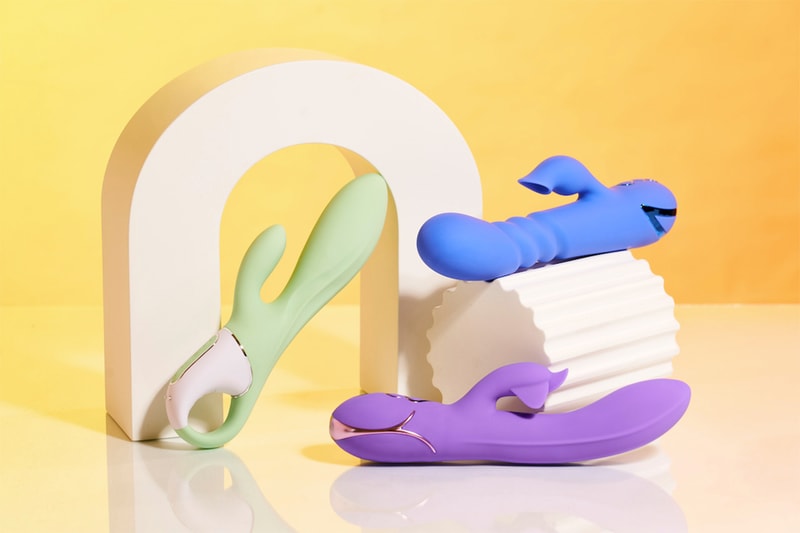 Inflatable Sex Toys Are a Size Queen's Dream
With wellness benefits, too.
Nothing excites a sex-positive bae more than a new era of sex toys, and according to experts, inflatable sex toys are worth the hype.
Inflatable sex toys are exactly what the name gives — sex toys that blow up. According to in-house sexologist at Lovers, Marla Renee Stewart, "Sex tech is an ever-growing market, and people want their sex toys to have a personalized fit for their vaginas and anus' now more than ever." Recently, the sex industry has evolved into flexible toys, such as We-Vibe's Nova 2 which allows you to perfectly stimulate your clitoris while you penetrate. This innovation was huge seeing as not all genitals have the same clit-to-vaginal-hole-ratio.
Now, the industry has thrust itself into another discovery that offers customization, Stewart shared. "These inflatable toys are advantageous because you can inflate them to the girth that suits you best. Whether you prefer a smaller girth, are a size queen, want to practice leveling up to be a size queen, or are somewhere in between, these inflatable toys provide individualized pleasure."
Inflatable toys also have added benefits for people who experience painful sex. For the 70% of vagina owners who experience this, think of inflatable sex toys as a vaginal dilator. Stewart recommends working "through the pain gradually due to the customizable element of the inflation. Folks with vaginismus may find that these toys help them take more control of their penetration."
Visit Lovers' website to shop its collection of inflatable toys.
For more sex and dating advice, visit Ask a (S)expert.
---
Share this article