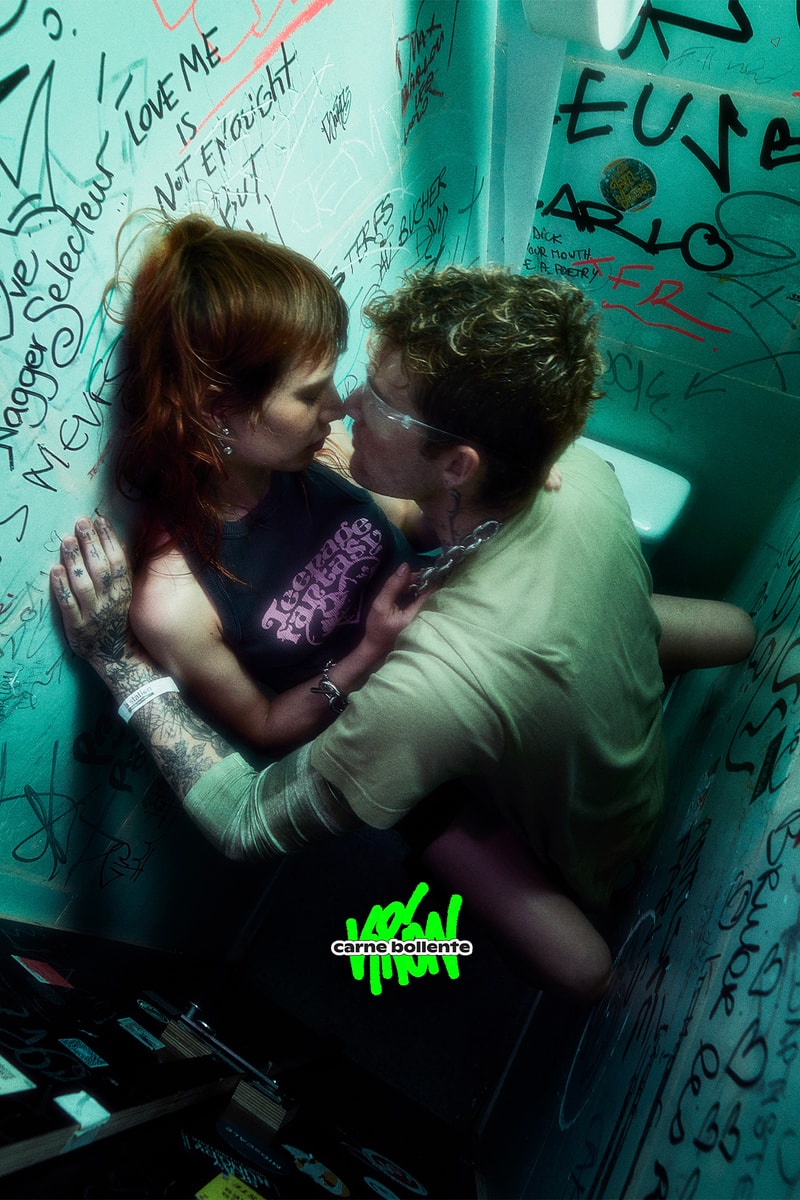 1 of 2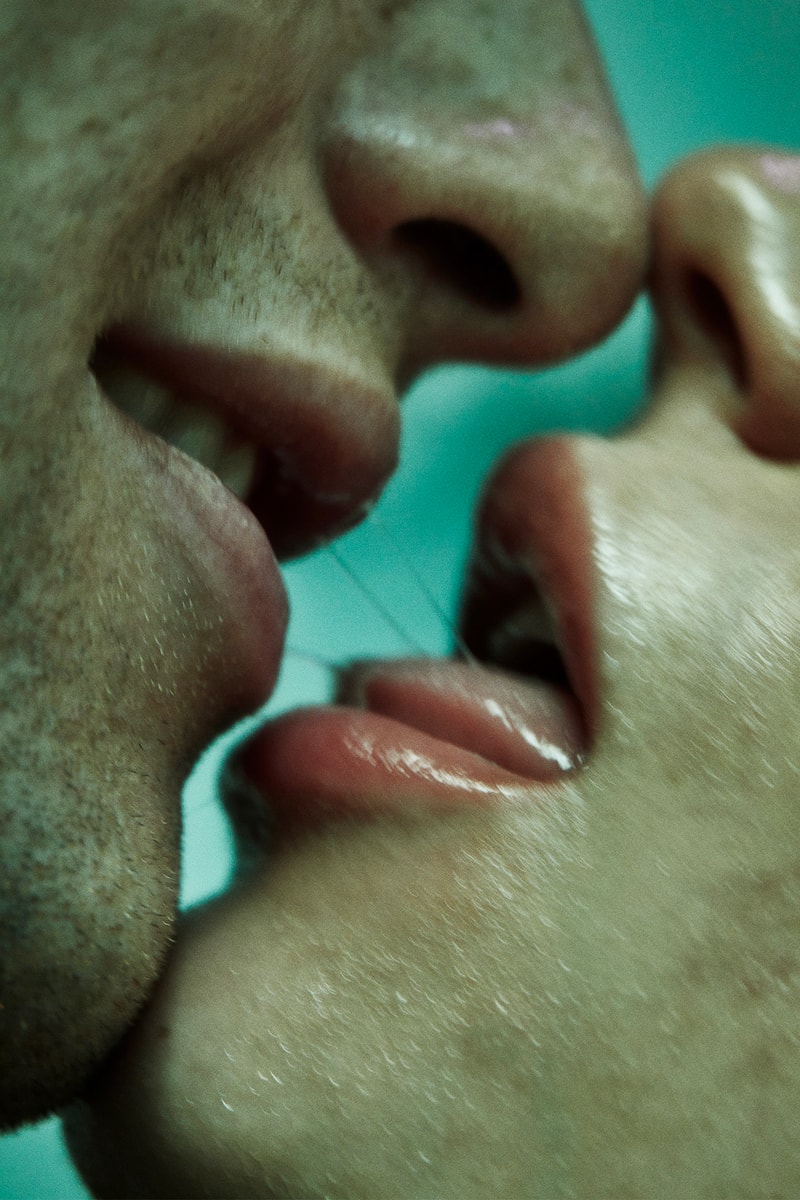 2 of 2
Sex & Dating
Carne Bollente x Virón Get Hot and Heavy in New Campaign
Tapping the essence of Parisian nightlife and the underground rebellion.
Carne Bollente x Virón Get Hot and Heavy in New Campaign
Tapping the essence of Parisian nightlife and the underground rebellion.
Sex-positive fashion brand Carne Bollente reveals its latest collaboration with plant-based shoe company Virón.
Following its "History of Sex" campaign, Carne Bollente taps Virón to question the makings of humanity. "What are the ingredients that define us?" "How similar are humans on a microscopic level?" In answering each existential question, the collaborators spoke to their realms in the most liberating setting of them all: Parisian nightlife.
"Here, in the shadowy yet hope-filled recesses of the Parisian underground club scene, ideas about nature, future social concepts like gender, inclusivity, equality, the esoteric and biological interspecies integration all coalesce," the press release revealed. Tapping the underground's rebellious nature, Carne Bollente displays its kinky signature illustrations on each clothing item, while Virón remains true to its sustainable roots with a tribute to "nature and human well-being."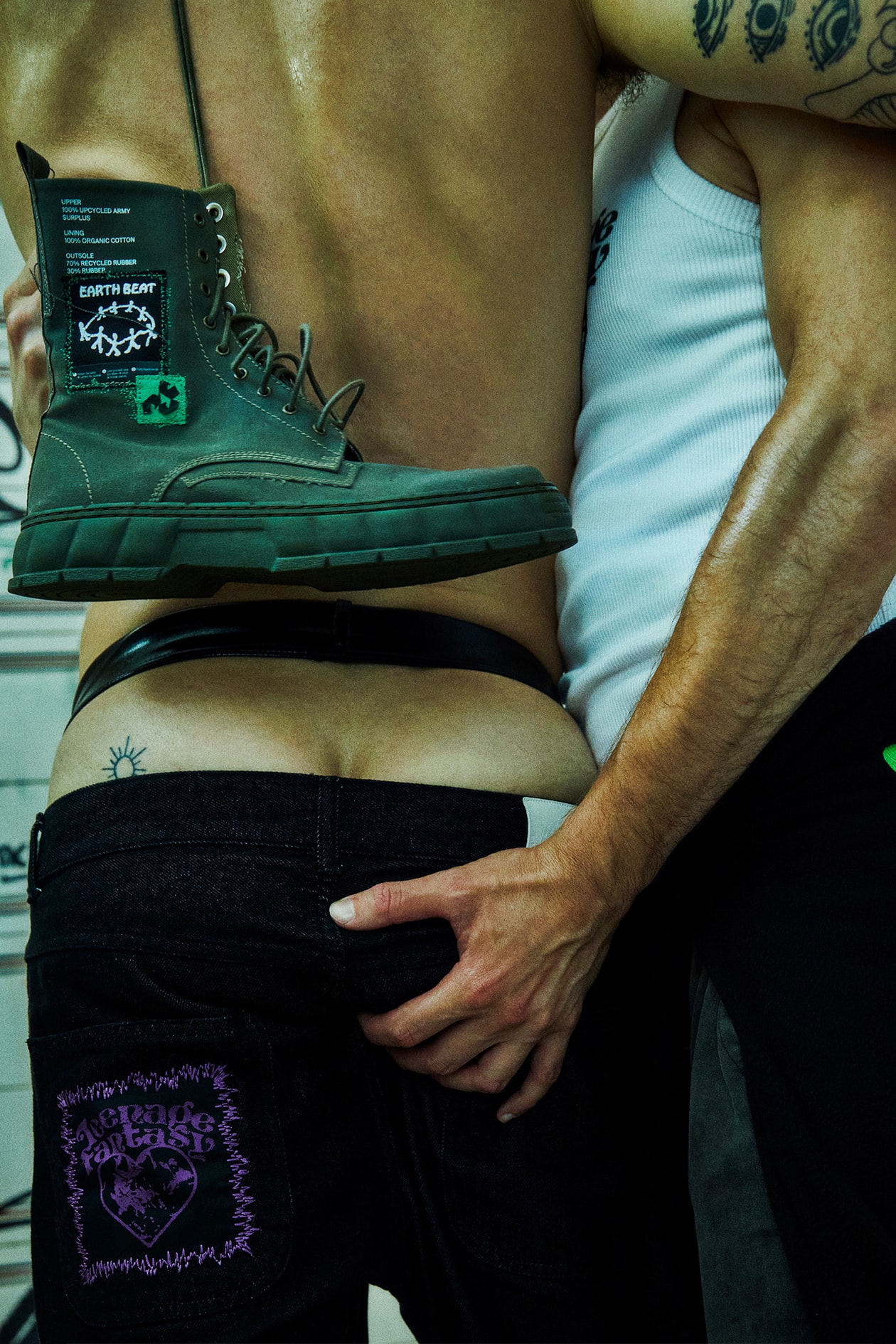 Vegan footwear brand Virón also proudly "displays the material composition on all its shoes to champion transparency and ethical production," the brand shared. Further merging the ethos of both brands, is the Earth Beat hoodie which reads, "love yourself, love the others & trust in human nature" alongside a note to "party hard bb."
"Throughout the pieces, motifs of optimistic liberty resonate, reminiscent of youthful dreams and a profound connection with the universe." Featured in the collection are clothing, such as sweatshirts, hoodies and T-shirts, accessories and shoes. Down to the details, Carne Bollente remains true to its sex-positive roots with d-ck zippers, too.
Shop the new collection on September 20, on Carne Bollente's website.
---
Share this article