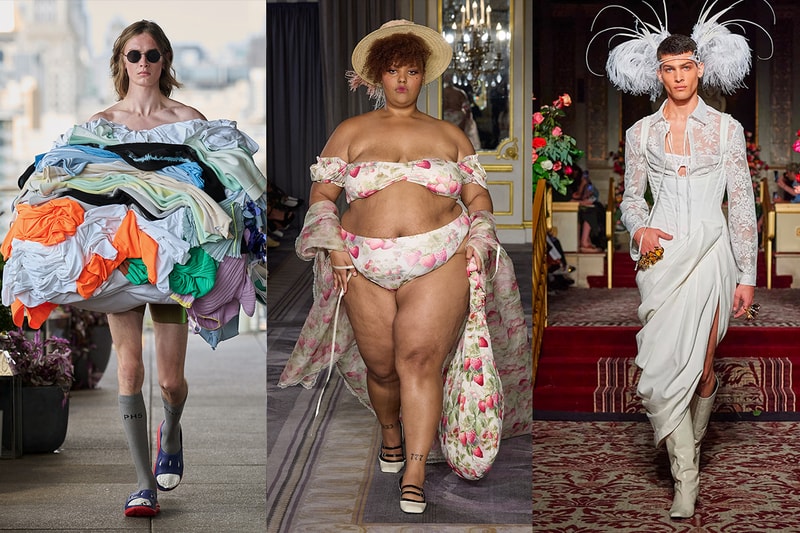 Fashion
Inclusivity, Sustainability and Gender Bending: Your Definitive Recap of NYFW SS24
Featuring Sami Miro's debut, PH5's love letter to factory workers and Selkie's commitment to inclusivity.
Inclusivity, Sustainability and Gender Bending: Your Definitive Recap of NYFW SS24
Featuring Sami Miro's debut, PH5's love letter to factory workers and Selkie's commitment to inclusivity.
New York Fashion Week is officially over as the Spring/Summer 2024 season came to a close this Thursday. Despite Hurricane Lee looming over our heads and threatening our outfits, the show went on, providing a satorial storm instead.
The fashion-focused week welcomed several designer debuts, among them were Sami Miro Vintage and PH5, both reminding show goers of the importance of sustainability and the dangers of overconsumption. Undoubtedly one of the most anticipated shows was emerging brand Palomo Spain, which balanced femininity with masculinity. Elsewhere, Collina Strada and Selkie delivered the most diverse casts, which wasn't difficult as both size and age inclusivity were sadly sparse this season.
Continue scrolling as we look back at some of the best moments from NYFW SS24.
Collina Strada Brings Joy Back to the Runway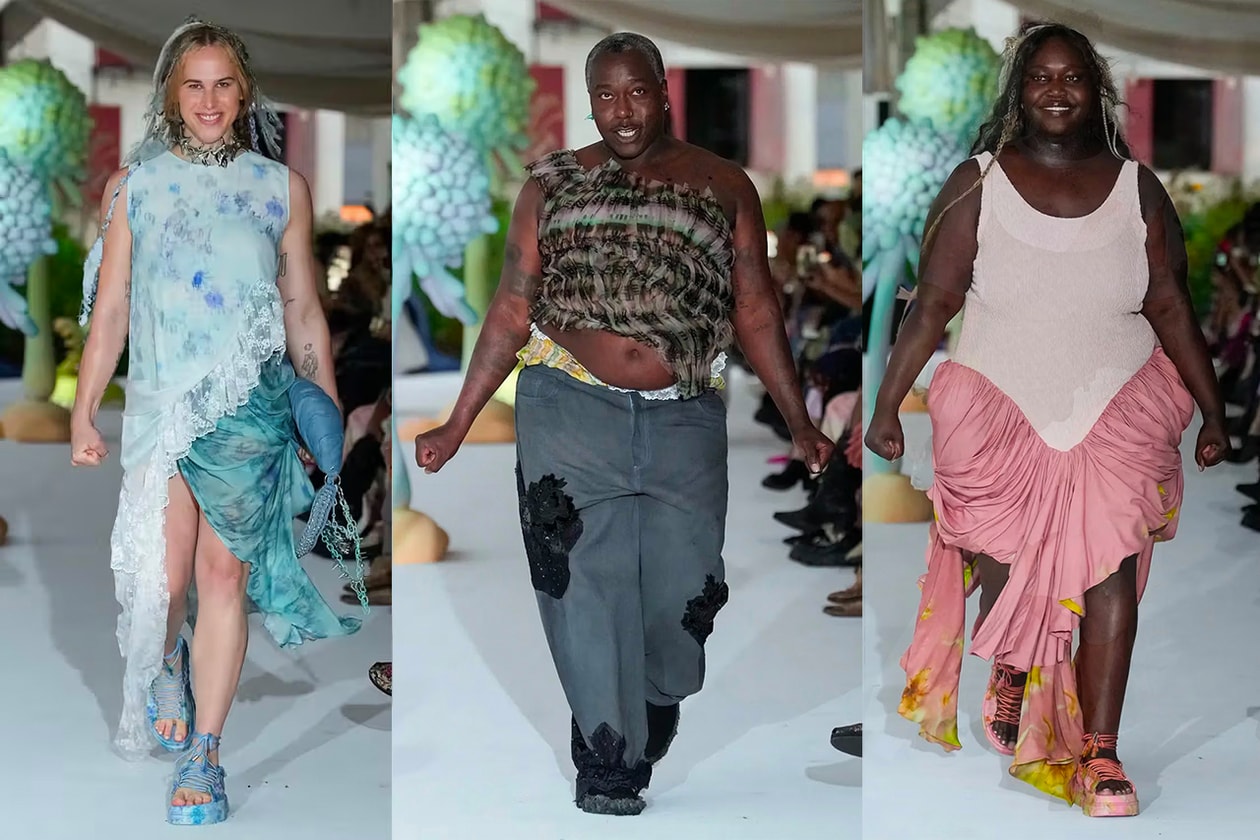 Collina Strada's shows are always filled with whimsy and theatrics, but for this season, the brand shook things up in a number of ways. Firstly, models were smiling ear to ear on the catwalk, departing from the standard smoldering stares and providing some much-needed levity. More importantly, Strada cast a diverse group of models, featuring mid and plus-sized models, alongside trans icons — Tommy Dorfman, Aaron Rose Philip and Hari Nef. The brand also cast models over 40, which is nearly unheard of in fashion.
Sami Miro Vintage Designs A Sustainable Future for Fashion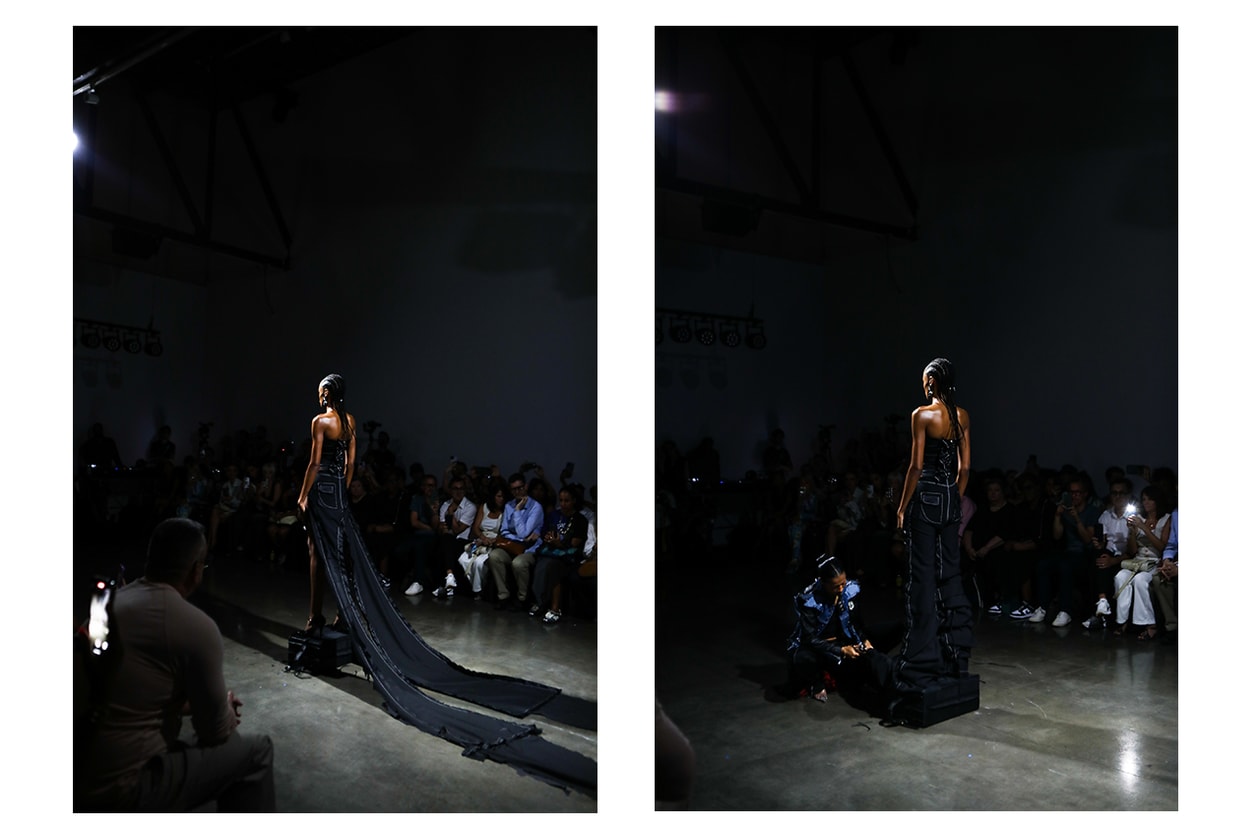 Marking her NYFW debut, Sami Miro used her SS24 runway show to encourage sustainability and innovation in the fashion industry, "designing" a piece right in front of her audience. Altering a pair of black jeans into a fanciful, asymmetric skirt, Miro's voice played throughout the room, emphasizing that "sustainability is not enough," calling for a complete overhaul of the fashion world, while advocating for conscious business models.
Palomo Spain Marries Femininity and Masculinity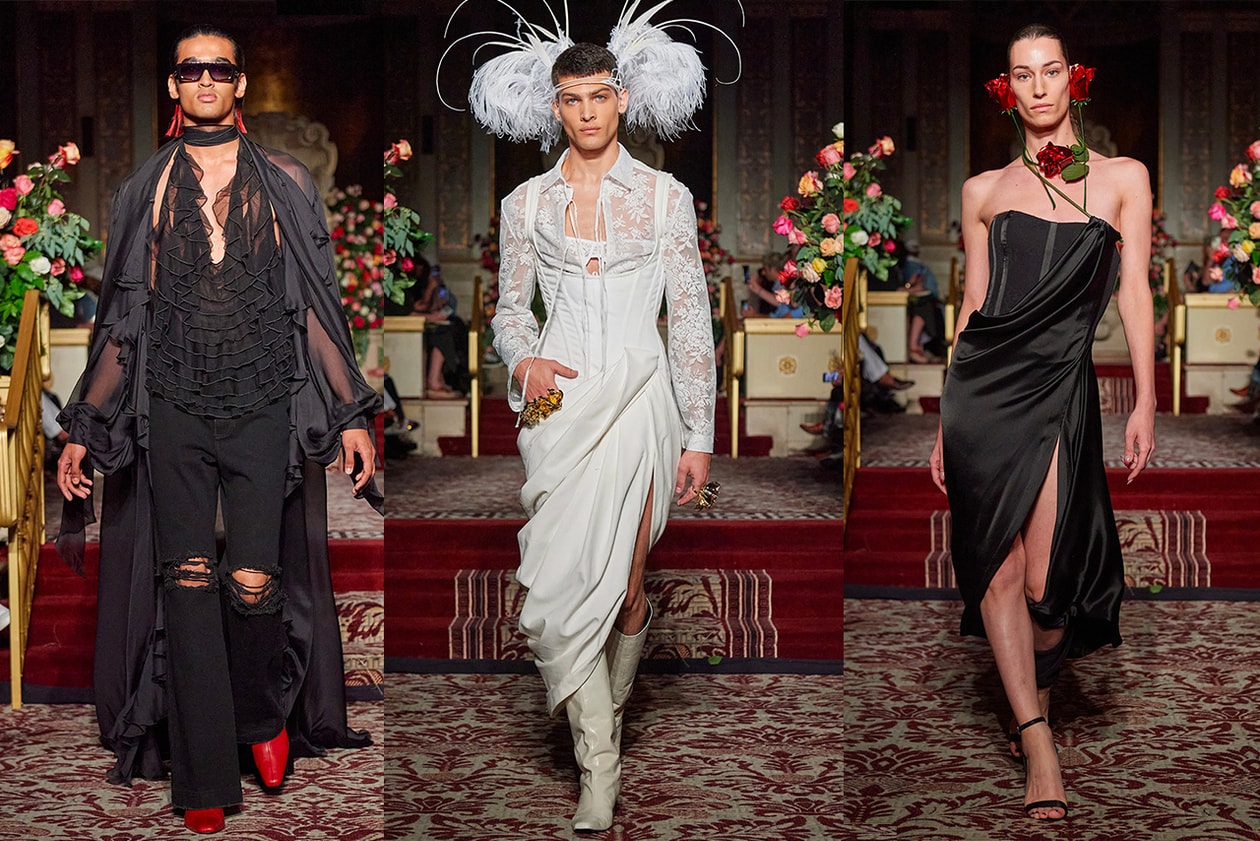 Emerging brand Palomo Spain continues to push the boundaries for genderless garments, dressing a largely masculine-leaning cast in a dreamy wave of decadently, feminine clothing. While we've come a long way in accepting men in skirts and pearls, femininity undoubtedly still carries a negative connotation, especially when applied to certain bodies. Alejandro Gómez Palomo challenged the gender binary, placing men in dainty lace camisoles, opulent feather headdress and denim short shorts with cheeky heart-shaped cut-outs.
PH5 Writes A Love Letter To Garment Workers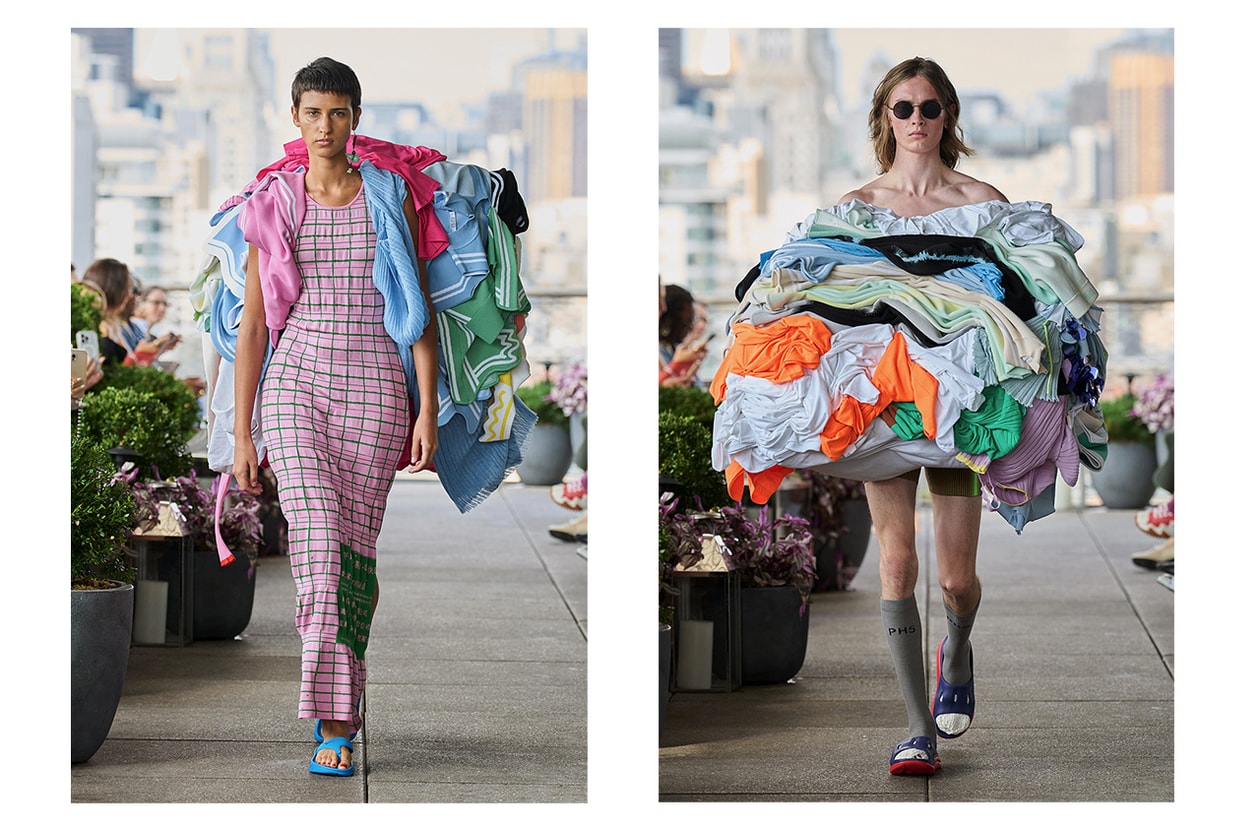 PH5 put garment workers on the pedestal they deserve, paying homage to the factory floors for its NYFW debut. With sustainability at its very core, founder Wei Lin and designer Zoe Champion closed their creamsicle-colored array of whimsical knitwear with two models wearing heaps of their garments. The visual experience drove home the rampant overproduction and overconsumption in the industry, underscoring the often back-breaking work garment works endure.
For Selkie, Inclusivity Truly Matters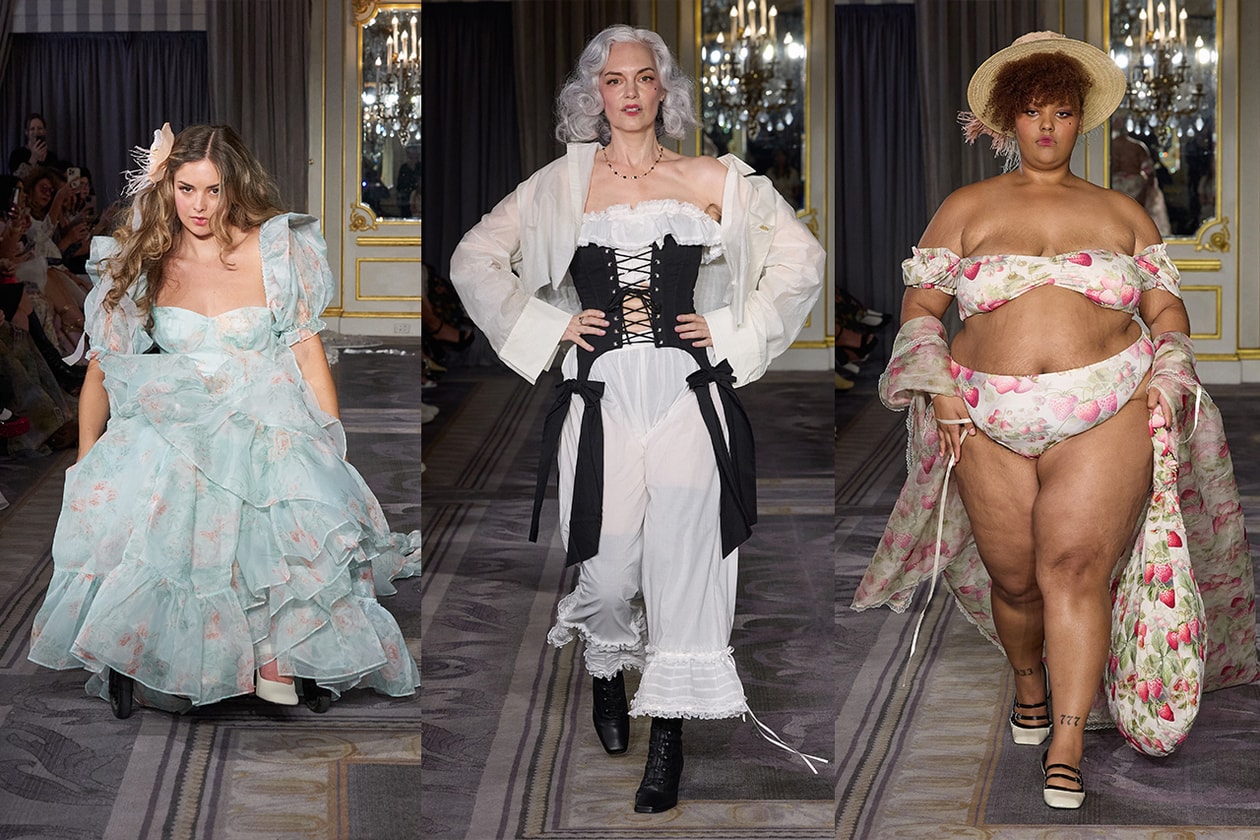 Selkie is known for its cream puff-sized dresses, plucked straight out of fairytale storybooks, fueling the dreams of royal and fairycore girlies everywhere. Its SS24 was truly one of the most diverse for the NYFW season, featuring a sincerely inclusive cast of models. While most brands treated inclusivity as a box to check, only choosing one or two size 12 models, Selkie understood the assignment, incorporating a wide range of sizes, ages and abilities.
---
Share this article