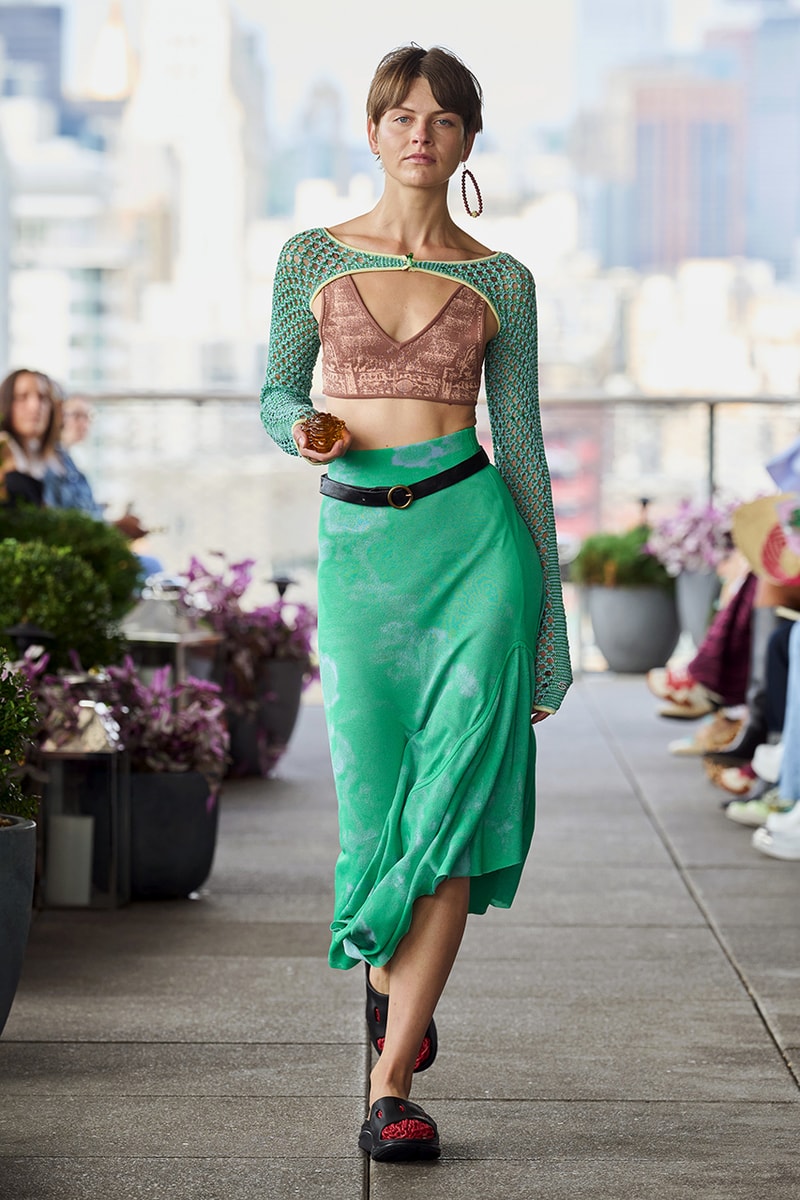 1 of 9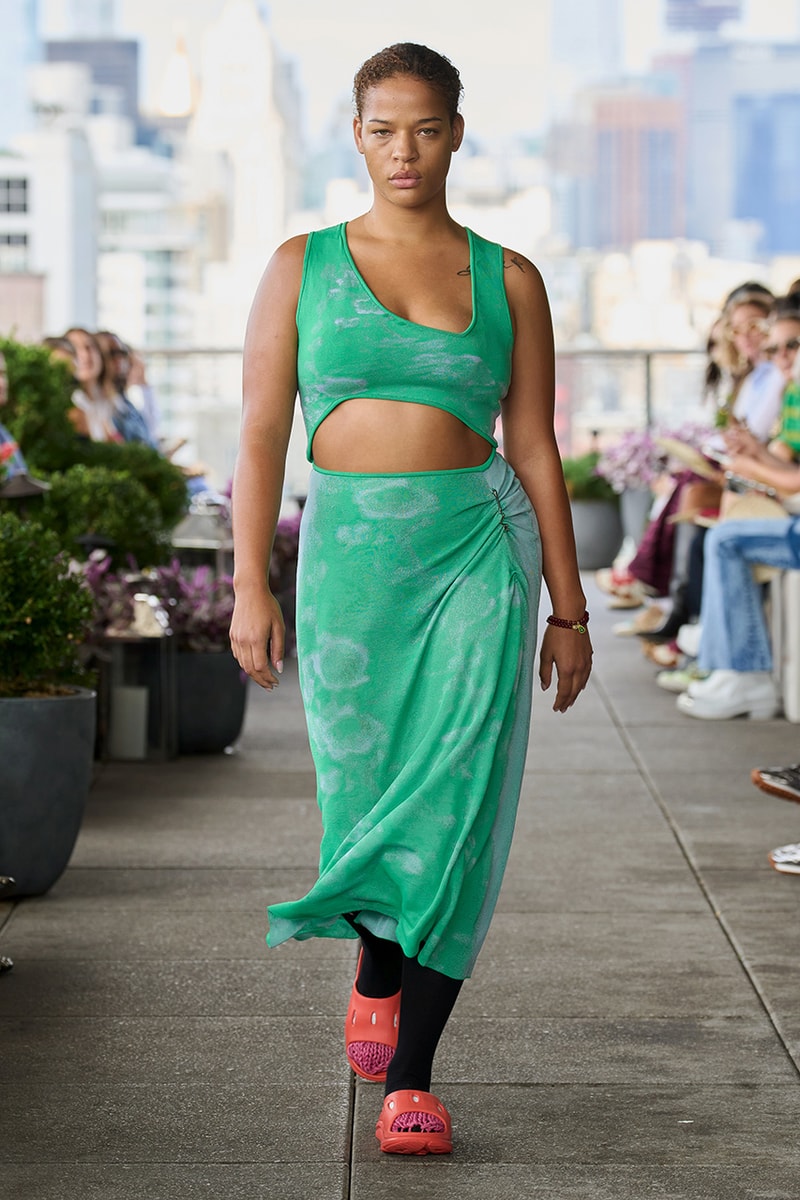 2 of 9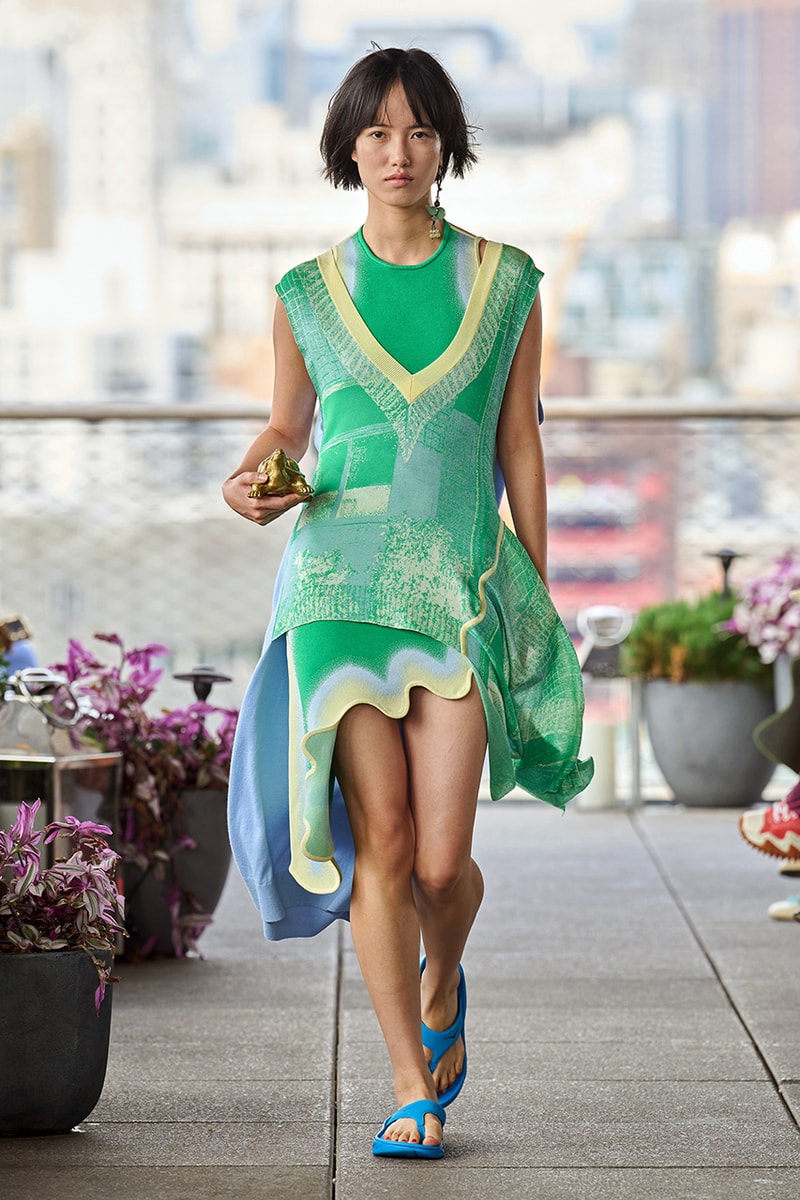 3 of 9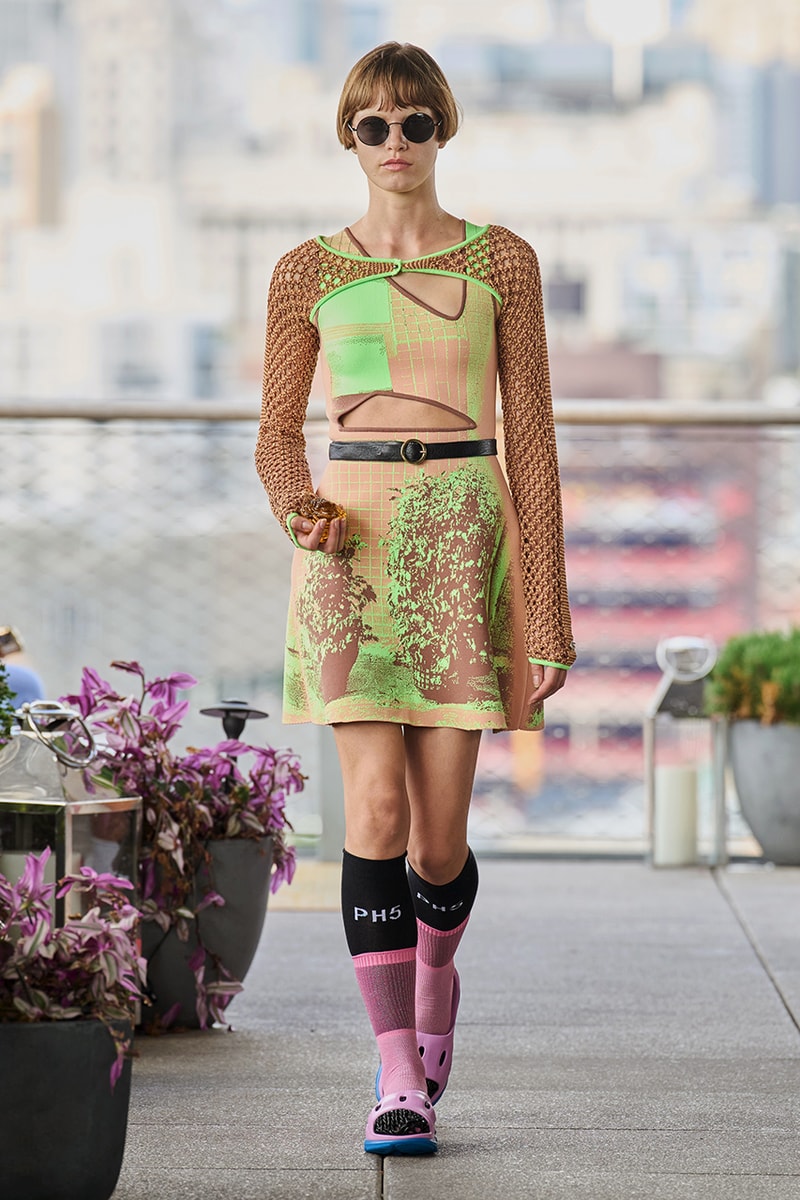 4 of 9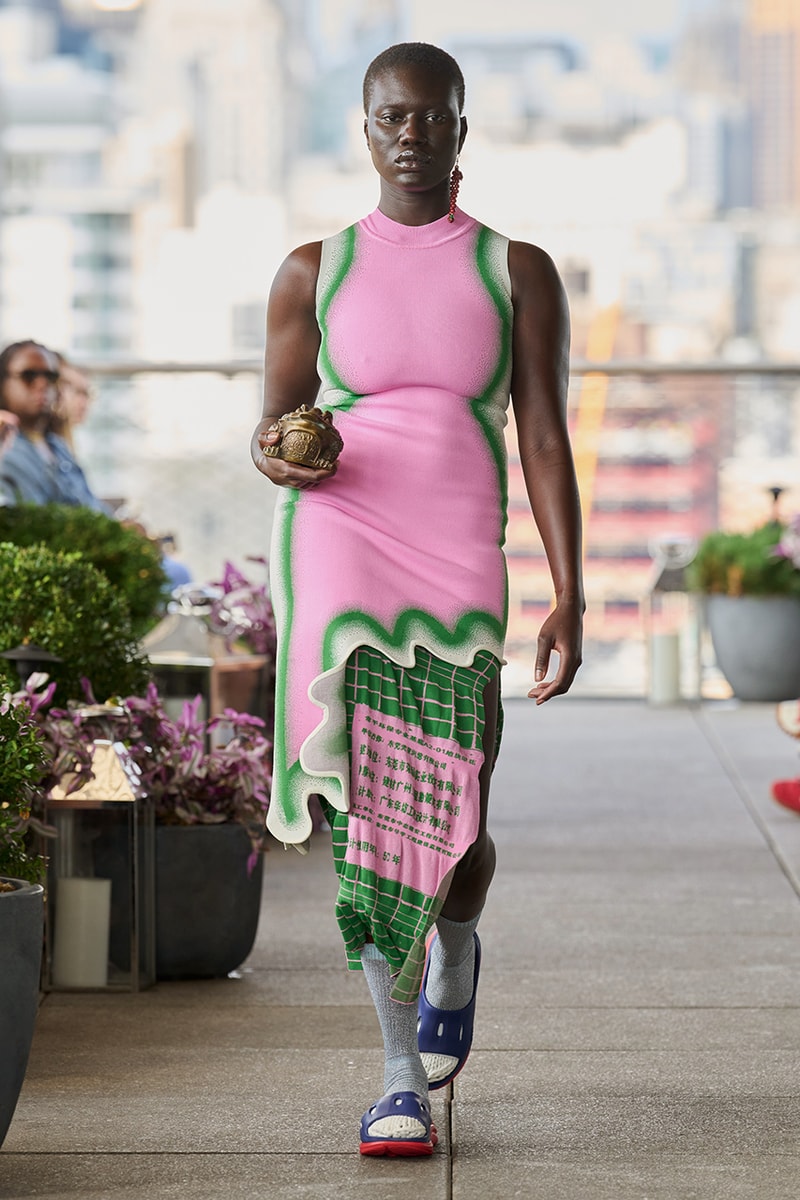 5 of 9
6 of 9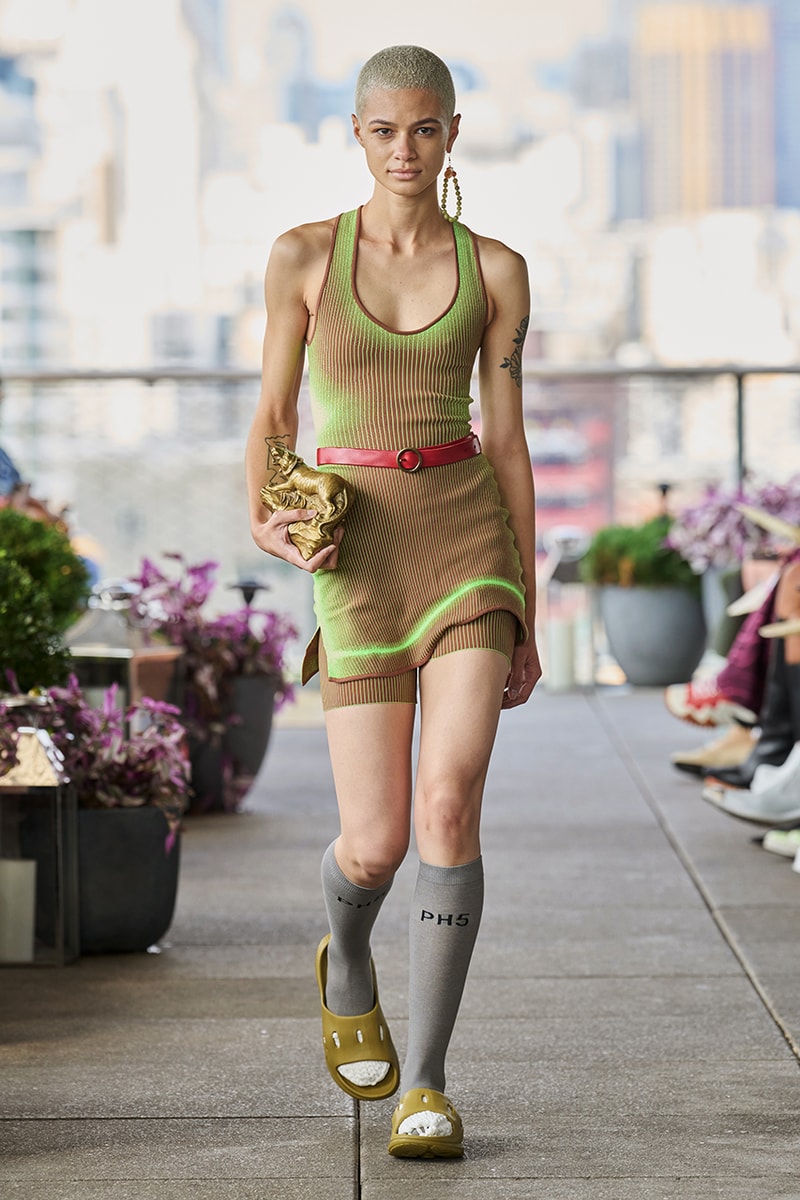 7 of 9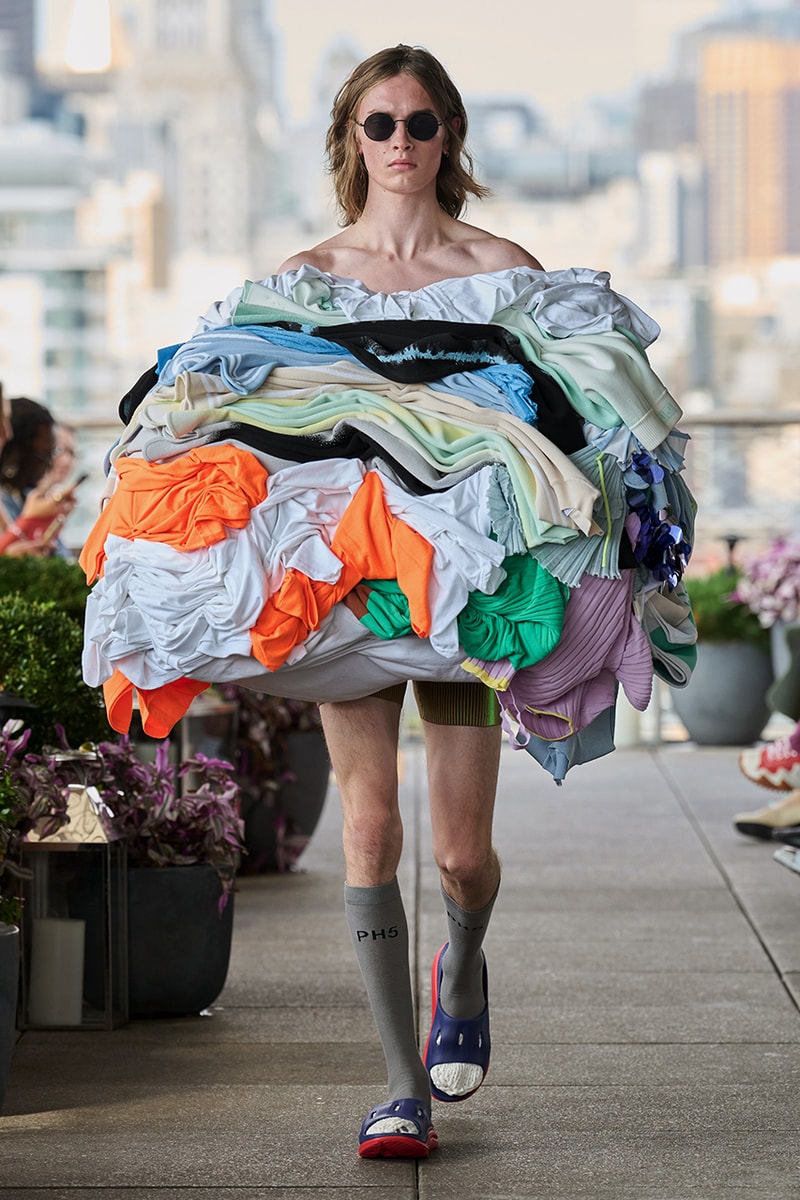 8 of 9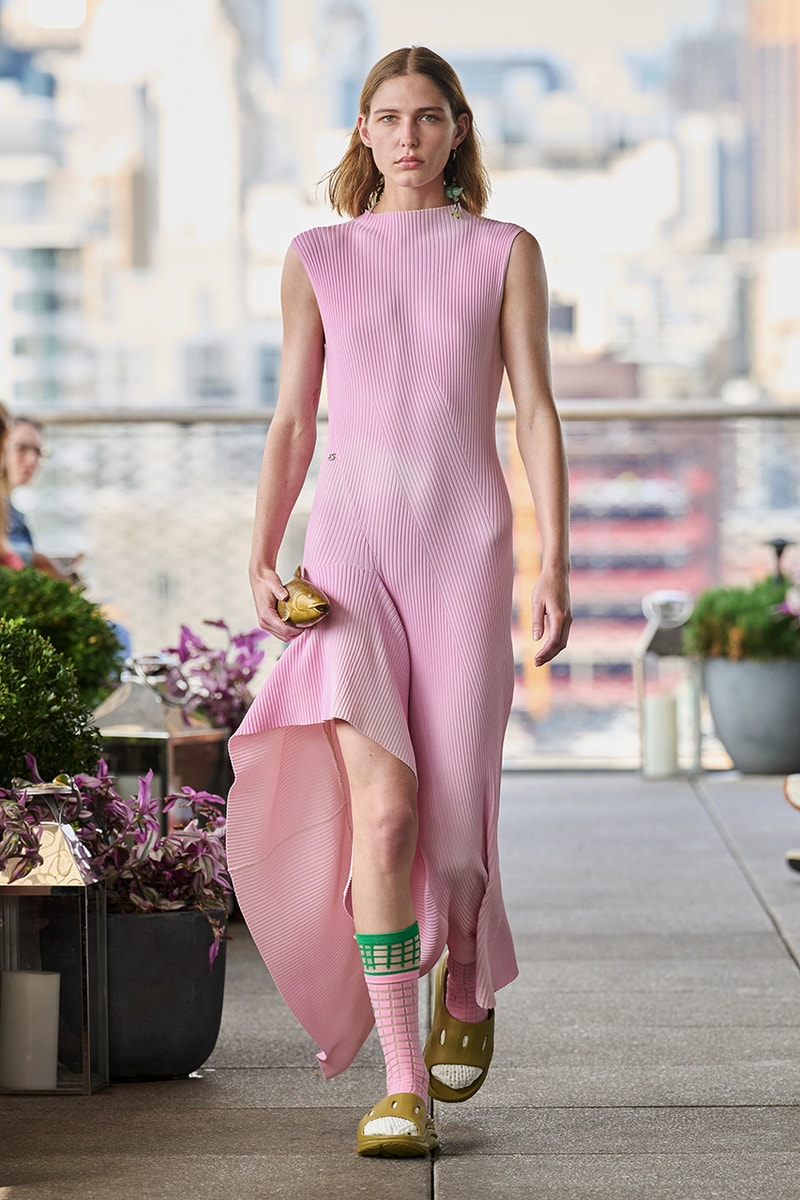 9 of 9
PH5 Celebrates Garment Workers for SS24
Titled "Life in the Factory."
For its debut runway show, PH5 is paying homage to garment workers with "Life in the Factory," embedding a much-needed sustainable sensibility into New York Fashion Week Spring/Summer 2024. Founder Wei Lin infuses the collection with her roots as her mother worked her way up from the factory floor to owning and running the entire establishment itself. Designer Zoe Champion brings her love of knitwear to the collection, filling it with whimsical silhouettes and dreamy pastel shades.
What: "Life in the Factory" turns the attention to the workers that make the garments we love. Oftentimes, these hard-working individuals are forgotten about in the midst of rampant overproduction and overconsumption. PH5's SS24 collection expands on the brand's core focus of knitwear, offering a tapestry of candy-colored garments. Feng shui is also at the heart of the collection, weaving in a balancing energy with asymmetric styling.
Where: PH5's introduction to NYFW took place on the PUBLIC hotel rooftop as lush greenery served as an appropriate backdrop.
Who: Musician Dustin Condrad sat front row.
Saw: Saccharinely sweet shades paint the SS24 collection as knit dresses with wavy hemlines arrive in hits of watermelon pink, sour apple green and sherbet orange. Layering is key as rainbow-colored button-down shirts are worn underneath equally bright sweater vests, joining bolero sweaters and bralettes. Chunky knit bags, slides and flip flops stepped in as accessories to the vibrant presentation. The collection's last look underscored PH5's driving mission as models carried piles of fabric on their back, nodding to fashion's issue with mass production.
Touch: Soft, luscious knits are the obvious main character, while denim plays a supporting role.
Hear: EDM music emitted from the rooftop, perfectly harmonizing with the dopamine-inducing collection.
Taste: PH5's creamsicle colored-collection undoubtedly brought attendees joy with its uber-saturated shades and quirky styling, however its core ethos was never lost as a sincere love for the process shines throughout.
---
Share this article