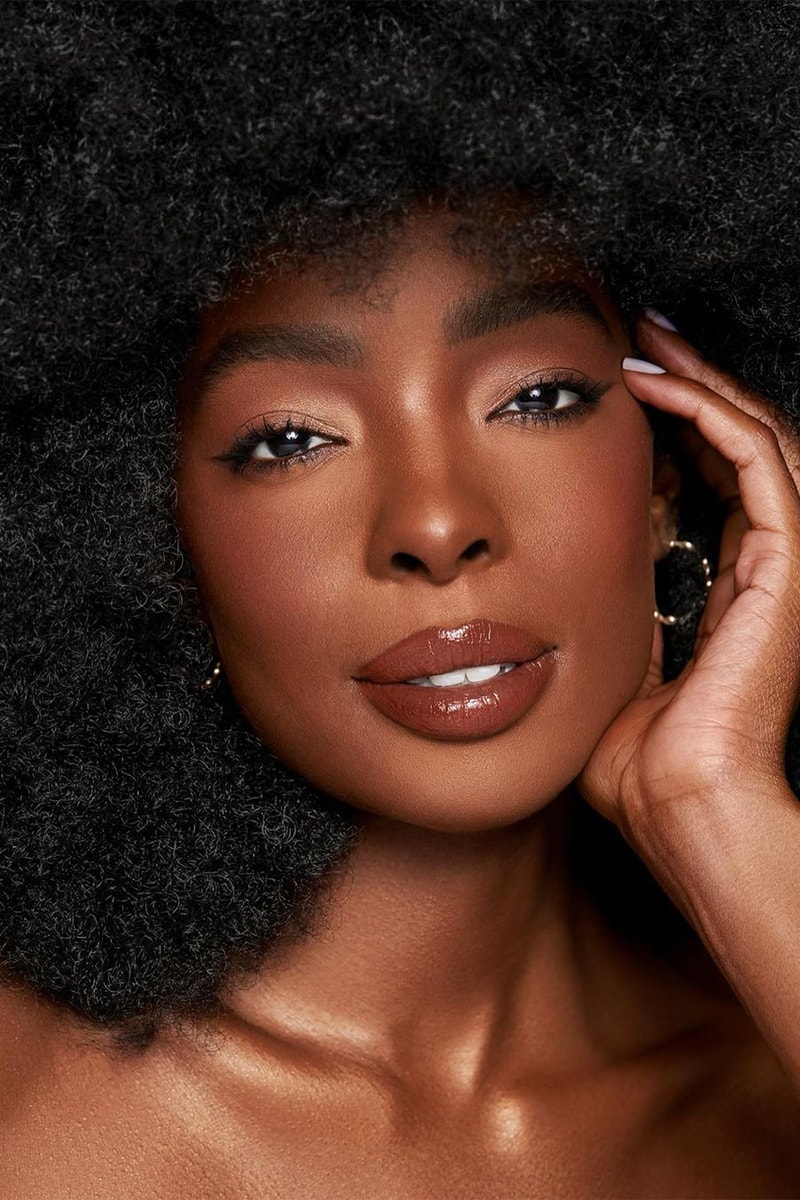 This Black Model's NYFW Experience Shows That Racism Still Runs Rampant in the Beauty Industry
"I look like a ghost." — Megan Milan
Beauty
This Black Model's NYFW Experience Shows That Racism Still Runs Rampant in the Beauty Industry
"I look like a ghost." — Megan Milan
TikTok is outraged at a video that model Megan Milan shared of a makeup artist doing her glam for a show during New York Fashion Week.
In the clip, Milan writes: "'POV: You're a Black model." and shows an unnamed worker applying foundation and concealer to her face — both of which made her appear "casket ready." In the 18-second clip, the model says, "I look like a ghost." In the caption, Milan shares that she usually carries her correct shade of foundation for situations just like these, but in this case, she let her guard down.
"I normally bring my own foundation just in case, but I let my guard down," she shared. "Plus, I didn't want to carry a makeup bag all day; this was my first job of the day. I had to go to Sephora, do my makeup, then come back.
In a follow-up video, Milan expressed her frustration tearfully: "Why am I at Sephora doing my own makeup?" Before the end of the second clip, she's seen sitting in Euphoria's makeup artist Donni Davy's chair, exclaiming that her frown was turned upside down.
Milan's experience is just yet another example of the sheer lack and disregard for Black model's in the fashion space. In 2023, we shouldn't still be having conversations about Black and Brown models not having someone who looks like them on set to do their hair and makeup. There still shouldn't be licensed professionals working in these spaces who lack the bare minimum training to circumvent these happenings.
Davy took to her TikTok page to share her concerns and highlight that beauty professionals need to prioritize all skin tones rather than the ones they're most comfortable with. And while we appreciate allies standing up and taking to their platforms to share what's real in these beauty industry streets, I can't help but wonder: Are the masses more influenced by a white woman spreading awareness of Black issues rather than taking the words to heart from Black people directly?
@donni.davy Replying to @megan.milan calling all makeup artists, let's come correct to work! Sharing some of my fave complexion palettes that are staples in my kit. @maccosmetics @makeupforever ♬ Forever – Labrinth
---
Share this article