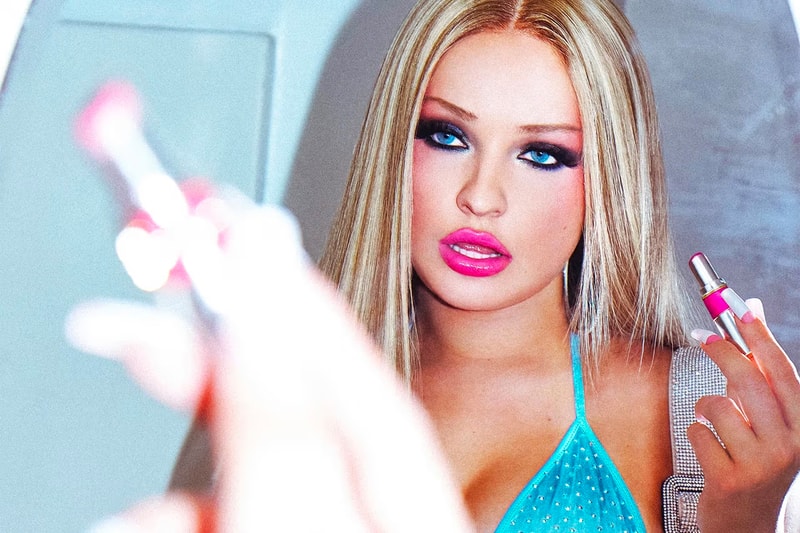 Top 5 Oral Sex Tips for Your Inner Throat Goat
Happy Sexual Wellness Month!
In celebration of Sexual Wellness Month, Hypebae's in-house (S)expert shares sex tips that sex education forgot to fill you in on.
Oral sex is such an intimate practice, that it understandably raises thoughts of performance anxiety. With poor sex education, a literal foreign orifice in your mouth and the sentiments of cis men — cue "I can't c-m from head" discourse — such an intimate practice can feel intimidating.
However, when practiced safely and enthusiastically, oral sex with penis owners has several benefits that are under-discussed. For example, increased confidence, anti-aging benefits, pain relief and relationship benefits such as enhanced intimacy and communication – cue your inner throat goat.
When confident, oral sex is a beautiful method for connecting with your partner and on a less clinical note, it's fun as f-ck. So, here are five (S)expert-approved tips for channeling your inner throat goat and spicing up oral sex.
Anal play >
Similar to many highly stigmatized styles of pleasure, anal play is f-cking your orgasms — and not in a good way. You can give a handjob while providing oral to their anus, or orally stimulate their d-ck while you stimulate their prostate with your fingers. If you've never heard a penis owner moan before, guarantee this will do the trick.
Explore erogenous zones.
Similar to stimulating the prostate with your fingers, you can massage their erogenous zones, such as their legs and inner thighs, chest and stomach to enhance arousal and provide a full body orgasm.
Get oral — literally.
When it comes to sex, moaning, dirty talk and words of affirmation are essentially one in the same.
Eye contact.
Eye contact alone can stimulate arousal. Eye contact during oral sex is where your inner throat goat comes alive. Pay attention to their facial expressions and patterns of breathing as a sign of what's working — and what could use some work.
Don't forget the base of the d-ck.
Often when enjoying oral sex, the giver will focus on the tip or area of the shaft closest to the tip. However, make sure you're massaging the base of their genitals both with your hands and mouth — assuming your partner can fit.
In other news, it turns out that situationship breakups cut deeper than committed relationship breakups.
---
Share this article