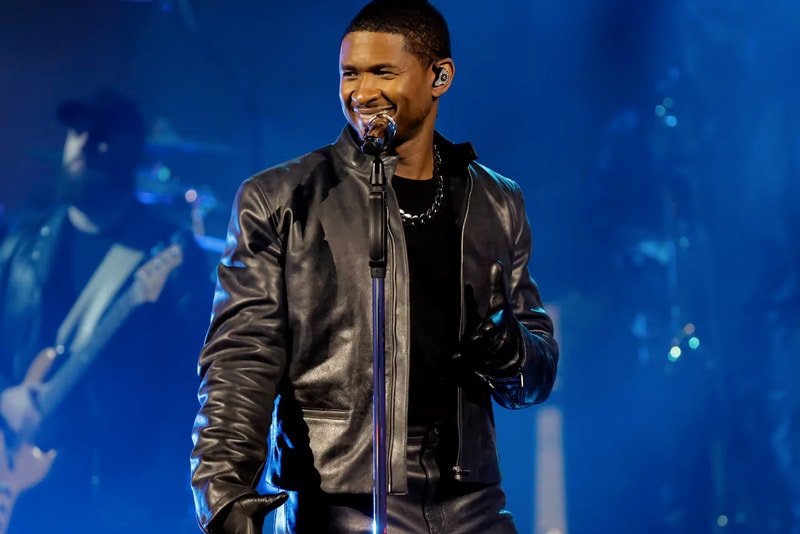 Usher Is Headlining the Super Bowl Halftime Show
We know where we'll be on February 11.
Usher is bringing the noughties back as the 8-time Grammy-winning artist is headlining the Super Bowl LVIII halftime show.
Fulfilling the wishes of every millennial who had his poster on their wall, this is Usher's first time headlining at the game as he was a supporting act to the Black Eyed Peas in 2011. "It's an honor of a lifetime to finally check a Super Bowl performance off my bucket list. I can't wait to bring the world a show unlike anything else they've seen from me before. Thank you to the fans and everyone who made this opportunity happen. I'll see you real soon," Usher expressed in a statement.
As of late, the Super Bowl has been rolling out A-list musicians for its highly-watched halftime game as Rihanna revealed her second pregnancy last year with rap and R&B icons, Dr. Dre, Snoop Dogg, Mary J. Blige, Kendrick Lamar, Eminem and 50 Cent taking the stage in 2022.
"Usher is an icon whose music has left an indelible mark on the cultural landscape throughout his career, we couldn't be more excited to have him headline this year's Apple Music Super Bowl Halftime Show, " the NFL's Head of Music Seth Dudowsky said.
Stay tuned for more Super Bowl Updates.
---
Share this article