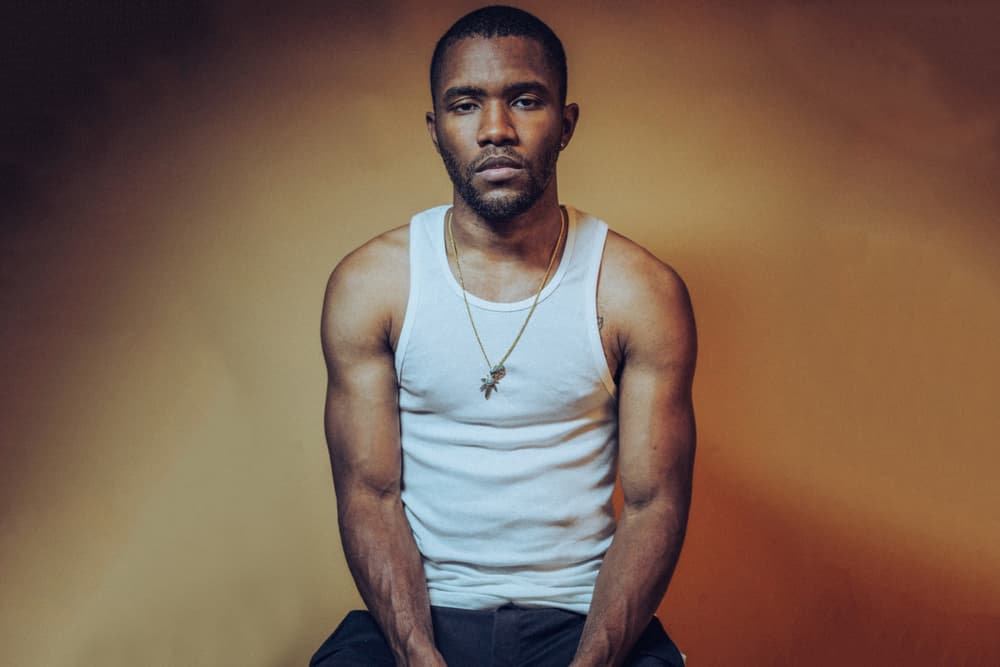 Where — and Who — Is Frank Ocean?
And when will we get 'Boys Don't Cry'?
The number of days left in July of this year is waning. And not a single one of them has produced the highly-anticipated second studio album from Frank Ocean. By this point, it's been exactly one year since the artist formally known as Christopher Edwin Breaux said that Boys Don't Cry would arrive, but a new, peculiar update on his website as of two weeks ago has us all convinced that this would finally be the month.
Anything and everything that we know about said project is mere speculation. The little tidbits of information we have, or at least think we have, are merely crumbs distributed by Frank and those close to him that we've all scavenged, ingested, digested and regurgitated spasmodically since July 2015.
The announcement that was made on Tumblr came April 2015, exactly one year after Frank revealed — also via Tumblr — that the album was near completion in April 2014. By now, everyone has tirelessly pored over the timeline of events leading up to, well, so far nothing at this point, as we've all collectively had the same question on our minds: Where in the world is Frank Ocean?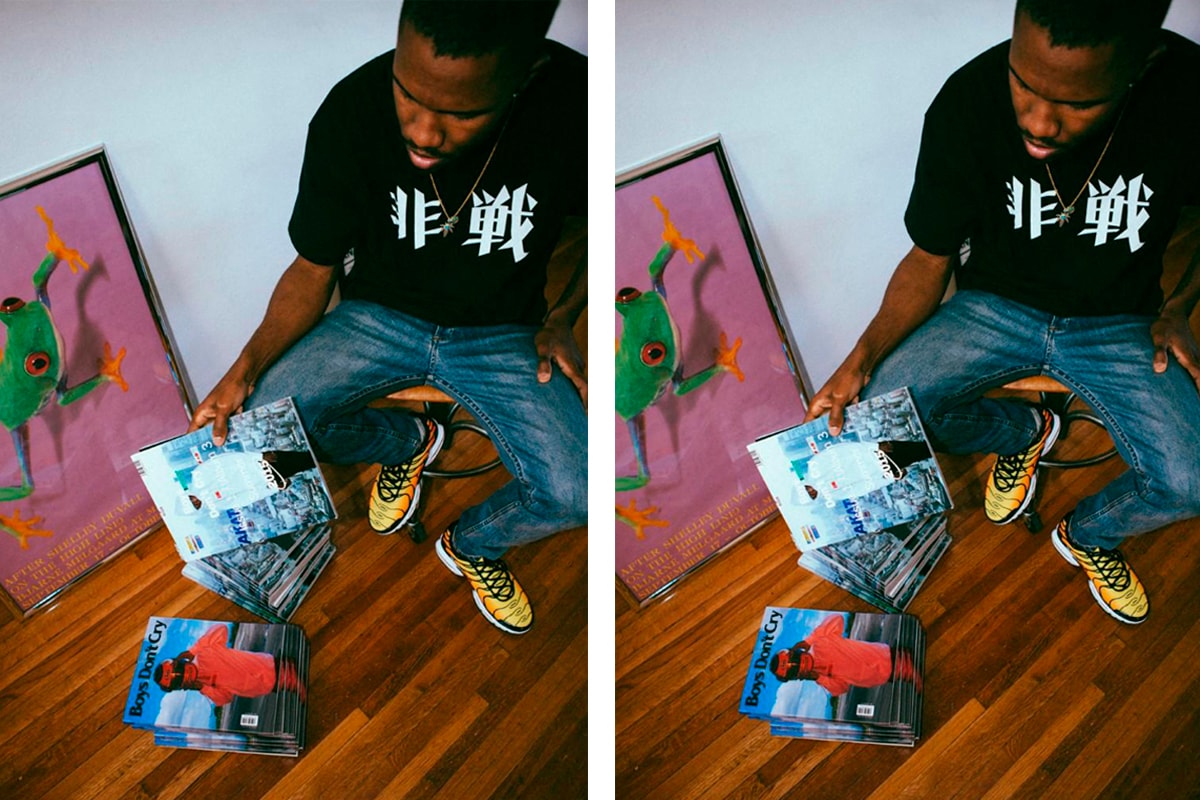 The most elusive member of Odd Future independently-released the Nostalgia, Ultra EP, which intensified him as a blip on our musical radars, gaining himself a cult-like following in 2011 — and for good reason. The mixtape hears the familiarity of the Eagle's "Hotel California," MGMT's "Electric Feel," Coldplay's "Strawberry Swing" among other songs that would result in a dissonance between someone who some would try to track and peg as an R&B artist. And yet the resulting sound is quite the opposite: Frank's approach was a fresh, therapeutic and raw look at his life and relationships — and also of our own.
So was 2012's Channel Orange, Frank's first-ever studio album. It was just as cerebral as the project that preceded it, but yet it dived even deeper into the man, the myth and the legend that was (and continues to be) Frank. It's confusing to think about how incredibly honest Channel Orange is with the content being a snapshot of his life while still remembering that not much has ever been known about him. Where Nostalgia, Ultra explored the nuances of women and his connections with them, Channel Orange was laden with heartbreak, melancholic romanticism and uncovered truths — namely regarding his sexuality.
Though we've had eyes on Frank since Nostalgia, Ultra, the intimate details of his life have always remained secret to us, and rightfully so. He's always been a celebrity who evaded being a celebrity: the tabloids couldn't tell us where he was hanging out or with whom, as if any of that is truly our business anyway. The only personal things we learned about him had always been translated and penned through his honest lyrics, which were still wrapped in the mystique he maintains in the public eye. But a week before dropping Channel Orange, Frank delivered a bombshell in an open letter, revealing his unreciprocated feelings for a man whom he describes as his first love.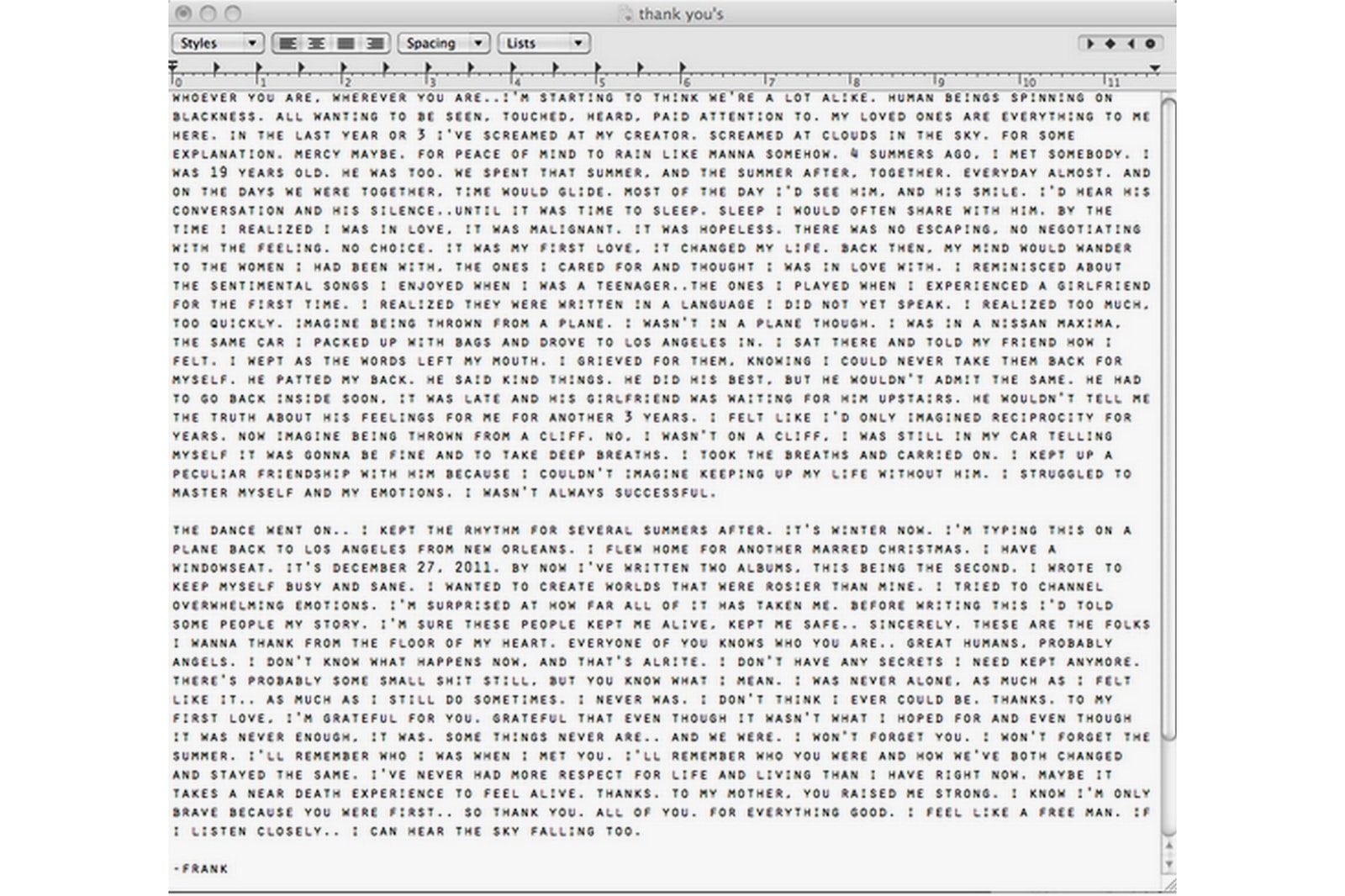 This was a surprise, to say the least — in part because the discussion of women in his songs made it easy to make assumptions about his sexuality. Not only were the assumptions wrong, the revelation sent shockwaves: Here was a black man who's also rooted in hip-hop via his association with the brash, Tyler, the Creator-led OFWGKTA essentially coming out and going against the grain of both his racial and musical communities where homophobia has been a long-standing issue. Seemingly out of nowhere, Frank let us get closer to him. That letter changed the scope through which fans would receive the album, giving all new perspective to every song we had yet to hear. We knew more…yet still knew nothing.
With Channel Orange we learned Frank dreams of his forever with a partner in "Thinkin Bout You;" about his inclination to explore the ignorance-is-bliss nuance in "Sweet Life"; his harrowing experience with said sweet life and the darker implications that come with it in the self-destructive "Super Rich Kids"; his experience of a fleeting relationship with a woman he names "Pilot Jones"; his pining for an unrequited love — presumably the man he referred to in the letter — that hurts him so much the pain's akin to deadly poison. Channel Orange, which was quickly deemed one of music's best-ever albums, reveled in his pain and agony. It was deeply personal and involved, and yet we are unable to pinpoint these happenings in his private life because he has always kept it so.
Frank continues to move in what feels like deafening silence as we continue to wait for him to emerge. He's music's bigfoot: sightings within the past year have been sparse, but we know he's out there. He leaves a new footprint on social media, usually on his Tumblr, every so often, emerging in the darkest of hours to share his sentiments on the world's times of trouble: the Orlando shooting, Prince's untimely death, attacks in Paris, and so on.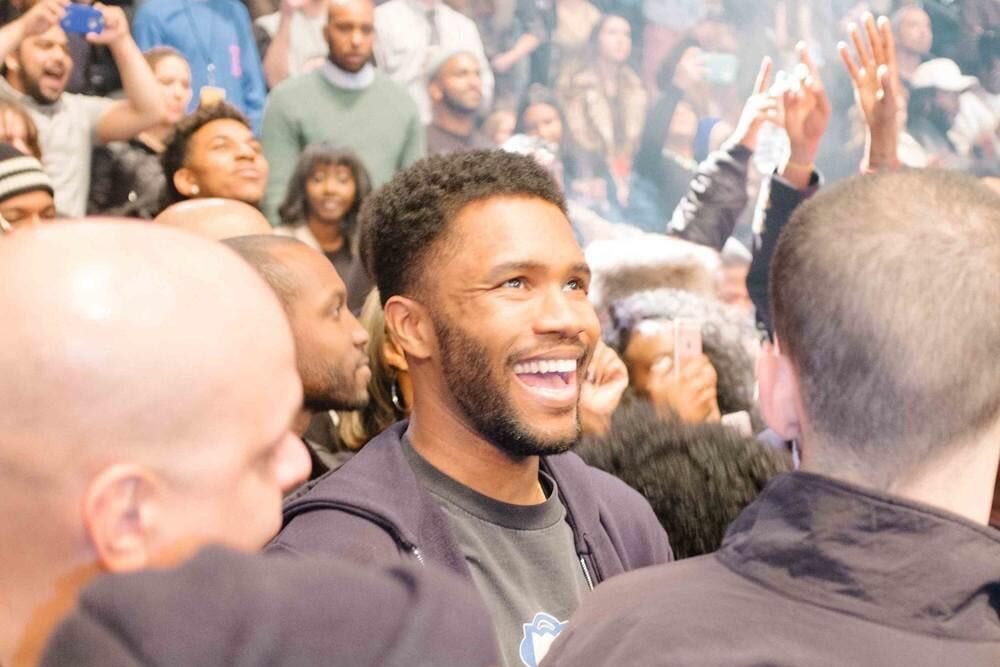 He had a listening party, allegedly at least. Any video or audio proof has been scrubbed from the web. He was spotted shopping in NYC's SoHo. Kanye West got him to come out of hiding to lend his painfully beautiful voice to The Life of Pablo, and he later appeared in a photographer's crosshairs at the Yeezy Season 3 show in Madison Square Garden. Calvin Klein got him, the sonic sasquatch, to pose seen in front of the camera for a campaign. The likes of James Blake and Theophilus London have apparently spent time with him and heard his new music along with Chance the Rapper, who admits "no one is really able to find Frank when Frank goes away."
Or in other words, Frank does not want to be found — because, just like with past projects, he's too busy trying to find himself within his music. We will never know what it is that's held up the release of Boys Don't Cry — unless he tells us on Tumblr — but all we can do is hypothesize, as fans do: Is this just his perfectionist side at play here? And is he a Beyoncé-level perfectionist who's taking ample time to make sure all the ingredients in his LEMONADE are just right? Or Dr. Dre-level perfectionist who's scrapped the project entirely, Detox-style? Or Jay Electronica-perfectionist who just can't seem to figure it out? Or does he fear falling victim to the sophomore slump? Failing to meet our expectations and surpass the bar he set for himself? Is the Lauryn Hill effect at play here? We saw what stress can do to an artist, especially one who uses their music as a vessel to pour themselves into. Exhaustive introspection may ultimately lead one to implode — is the prolonged delay a result of insurmountable pressure he may be feeling to follow up something as robust as Channel Orange?
We all know the saying: no pressure, no diamond. But too much of it can be pulverizing. Paralyzing, diamond to dust. Frank put it best himself: What good is a jewel that ain't still precious? The calendar says we have 12 more days to find out.
---
Share this article