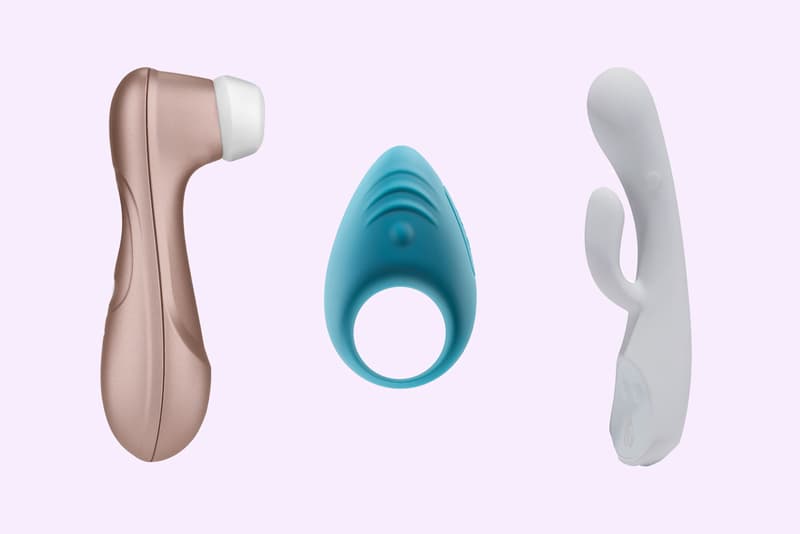 Tech
Sex & Dating
Here Are The 5 Best Vibrators Worth Investing In Right Now
Featuring Lioness and Lovely.
Here Are The 5 Best Vibrators Worth Investing In Right Now
Featuring Lioness and Lovely.
Searching for the right vibrator is no easy feat. If you're on the hunt for affordable, high-quality options, look no further. In our last sex toy roundup we covered start-ups spearheaded by women. This time around, we're keying in on products ideal for amping up your sex life alone and with a partner.
The roundup spotlights Lioness for its inclusion of the ever-growing power of technology. The newly redesigned Lovely vibrator offers up a similar approach as Lioness and can both be paired with an accompanying app, created to improve sexual satisfaction by tracking physical activity.
Keep reading below to check out our top vibrator picks.
Lioness Vibrator
Lioness is coined the "smart vibrator for self-experimentation." The rabbit-style, waterproof vibrator was designed by a women-led team for over five years prior to its release. The app which syncs with the product is user-friendly and after using the Lioness once it will provide feedback and visualizations on how you can improve your orgasms and create better ones. It also explores patterns, takes notes and includes a feature for users to write their own sex diaries.
BUY: Purchase the Lioness Vibrator at Lioness' web store at $229 USD.
Lovely
Lovely is a wearable and also comes with an app. This sex product was created for couples to use together; it can placed on a penis or strap-on prior to penetration. Created with 100-percent body safe silicone, the vibrator records activity during intercourse. After sex, if synced, the app suggests new positions, stimulation techniques and more based on your preferences. When worn properly, Lovely can provide clitoral stimulation and can also, a longer lasting erection.
BUY: Purchase the Lovely Vibrator over at Lovely's web store at $139 USD.
Satisfyer Pro 2
The Satisfyer Pro 2 is the updated, next-generation vibrator. It comes with a high-quality makeup including a head which provides top-tier clitoral stimulation through pressure waves. Not only does it come with 11 intensity levels, but it also features body-friendly silicone and is waterproof. Additionally, this product was created to be utilized on other parts of one's body including, but not limited to nipples and foreskin. Most importantly, the Satisfyer Pro 2 provides a suction-like experience, a bit different from other toys on the market.
BUY: Head over to Satisfyer's web store to purchase the Satisfyer Pro 2 where it retails for $50 USD.
Lelo Tiani 3
Lelo's Tiani 3 is a remote-controlled couple's vibrator that can also be used for self-pleasure. This pick was created to vibrate internally and externally simultaneously. It features a soft and flexible build which was created for all body types. Specs include eight different settings and is completely waterproof. The Tiani 3 was created to be inserted with the smaller arm within the vagina, while the larger arm sits on the clitoris.
BUY: Lelo's Tiani 3 is available for purchase at Lelo's web store where it prices out at $169 USD.
Dame Products Fin Vibrator
Fin is a small vibrator which was created to be worn between one's fingers. This product can be utilized during sex, for foreplay or solo use. The easy-to-wear piece features a 3-speed motor, is constructed with medical-grade silicone and is water resistant. You can switch up how you wear Fin to experience new sensations. The removable tether offers an option to hook the product onto your finger or not.
BUY: Purchase the Fin over at Dame Products's web store at $75 USD.
Image Credit

Satisfyer, Lovely, Goop
---
Share this article