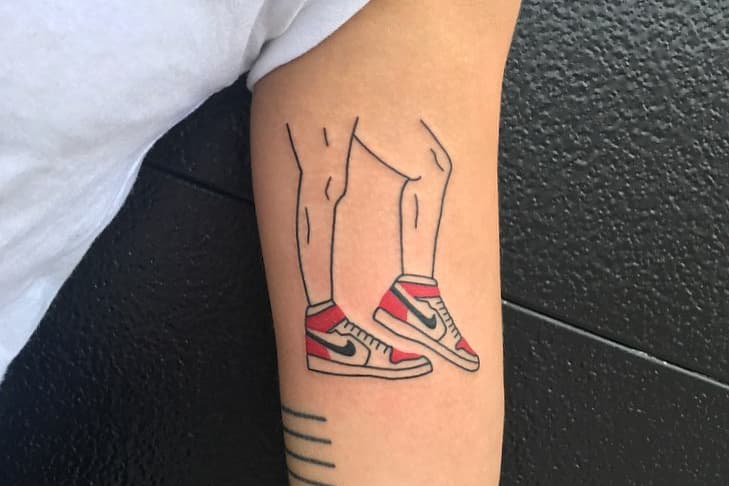 Culture
If You're Thinking of Getting a Tattoo, Here Are 10 Minimalist Tattoo Artists You Should Know
Featuring our favorite artists from London, New York, Seoul and more.
If You're Thinking of Getting a Tattoo, Here Are 10 Minimalist Tattoo Artists You Should Know
Featuring our favorite artists from London, New York, Seoul and more.
Tattoos are a big commitment – no surprise there. Whether you're already covered with plenty of ink, or you're looking to get your first piece of body art, selecting a tattoo artist that matches your unique needs is undeniably one of the most important decisions you can make. Although there are more talented artists out there than we can even count, we've tried our best to round up some of our favorite minimalist tattoo artists that you should know. Whether you're looking to get a hyperrealistic portrait of your beloved pet, or perhaps a bold line drawing, there's something here for everyone. From Vancouver to Copenhagen, read our full list below to see who you should book your next appointment with.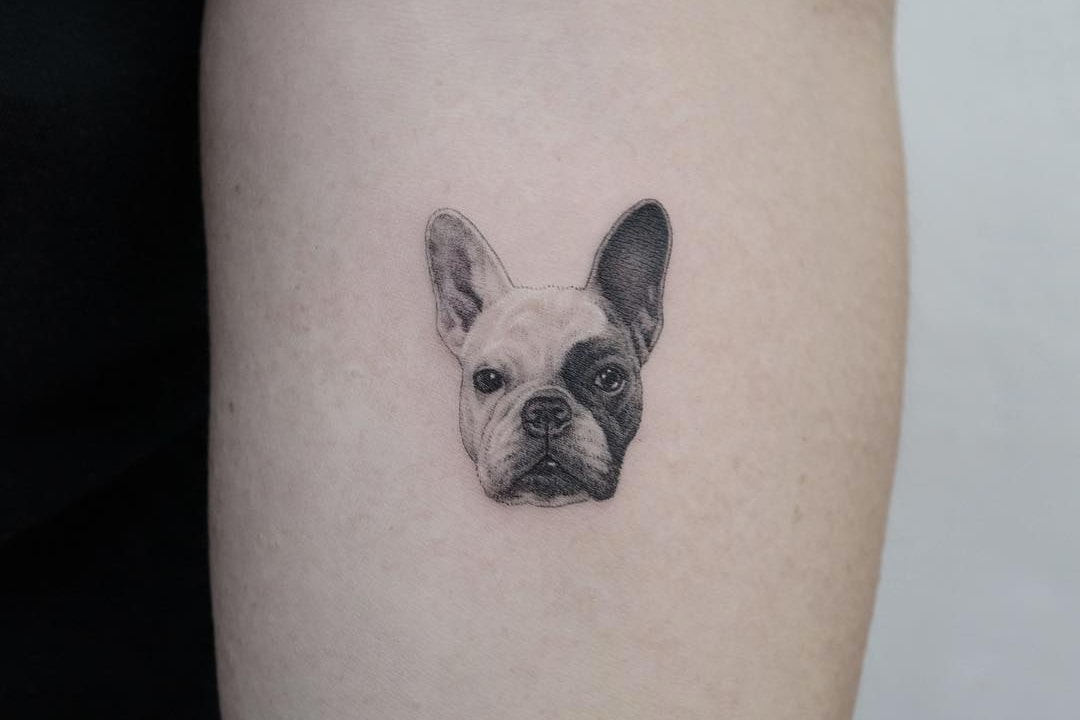 This Seoul-based artist works from the well-known studio, STUDIOBYSOL. Although the artist works largely in black and grey, an occasional color tattoo is not completely out of the norm. Perhaps the most striking thing you'll notice upon browsing through Youyeon's portfolio is the vast amount of photorealistic portrait tattoos of pets. Although the tattooer's repertoire certainly consists of plenty of florals and hyperrealistic objects as well, the adorable pet portraits are truly stunning.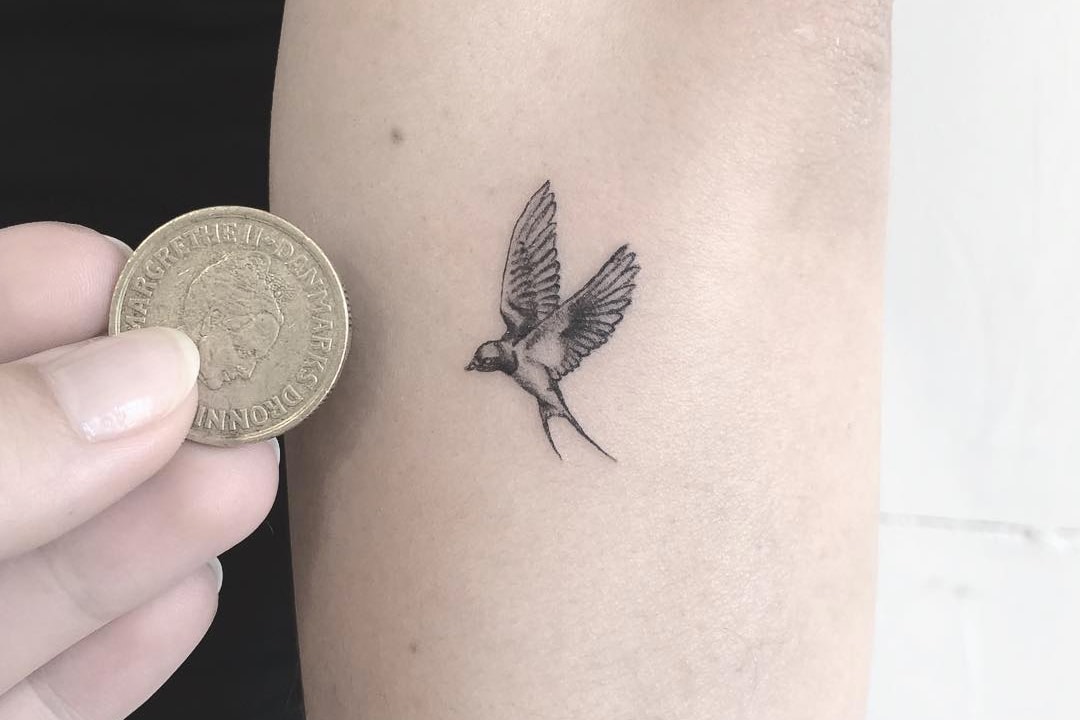 Based in Copenhagen's Fabel Tattoo studio, Annelie is known for her diverse oeuvre of both highly detailed and minimalist line drawing tattoos. In the past, she's known to have flawlessly executed a likeness of København's spiraling Church of Our Savior, as well as a simplified line rendition of the famous hands of Michelangelo's The Creation of Adam painting. Needless to say, make sure your next visit to the city includes stopping by Fabel to see Annelie.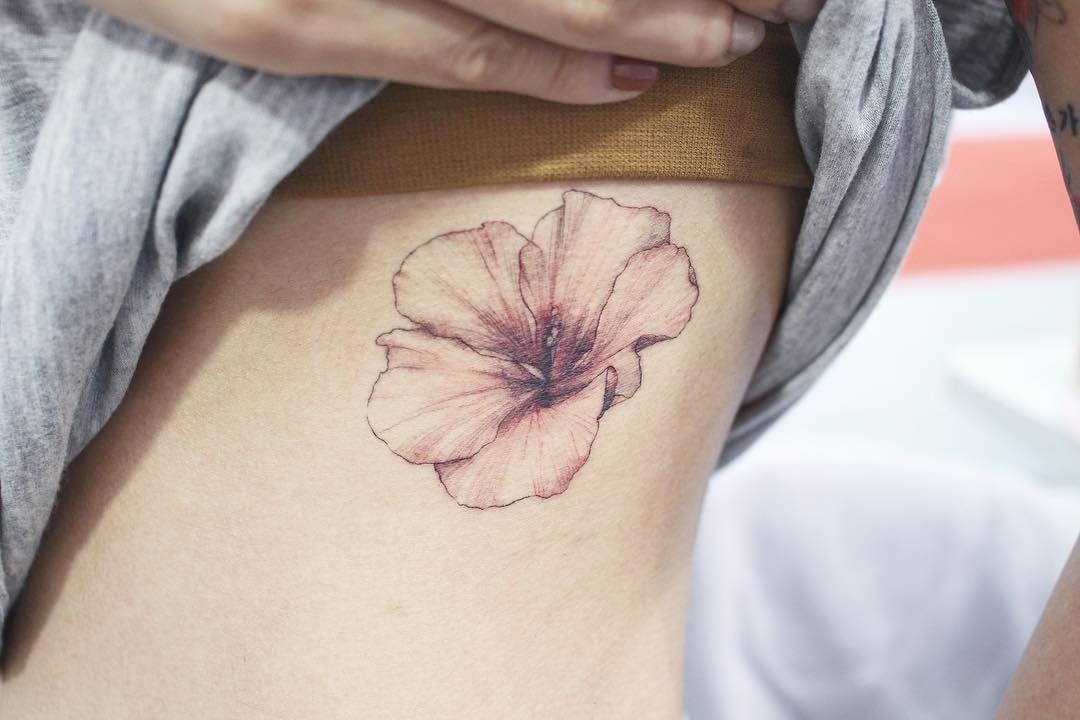 Known as @vinktattoohk on Instagram, Victoria Yam is a fine art graduate that seamlessly translates her passion for art through her tattoo work. Although many of her pieces are fairly small in size, they are incredibly detailed. Upon looking through her previous tattoos, you'll be impressed with the amount of precision in her adorable pet portraits and landscape tableaux alike.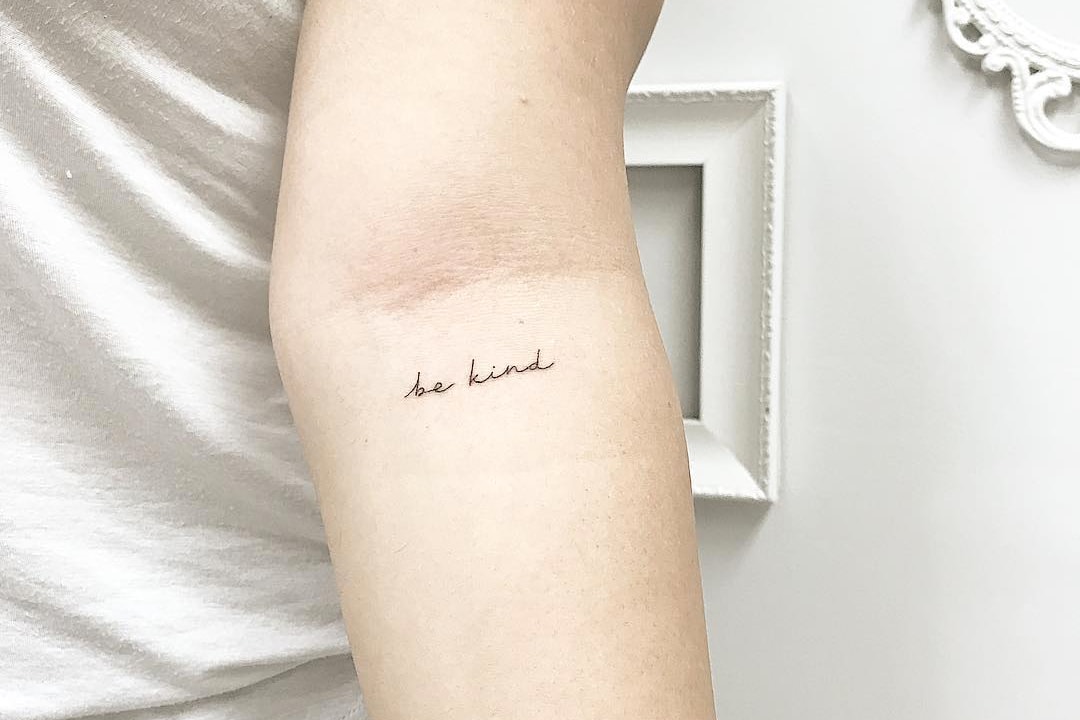 New mom JK Kim is an alumni of celebrity tattoo studio West 4. Now, the artist works out of Flushing, Queens and continues to create stunningly beautiful minimalist tattoos. Whether you're looking for simple script, or a simple shape no bigger than a fingernail, JK's attention to detail is incomparable and is perfect for those looking to get their first tattoos, or perhaps looking to add a delicate piece to their existing collection.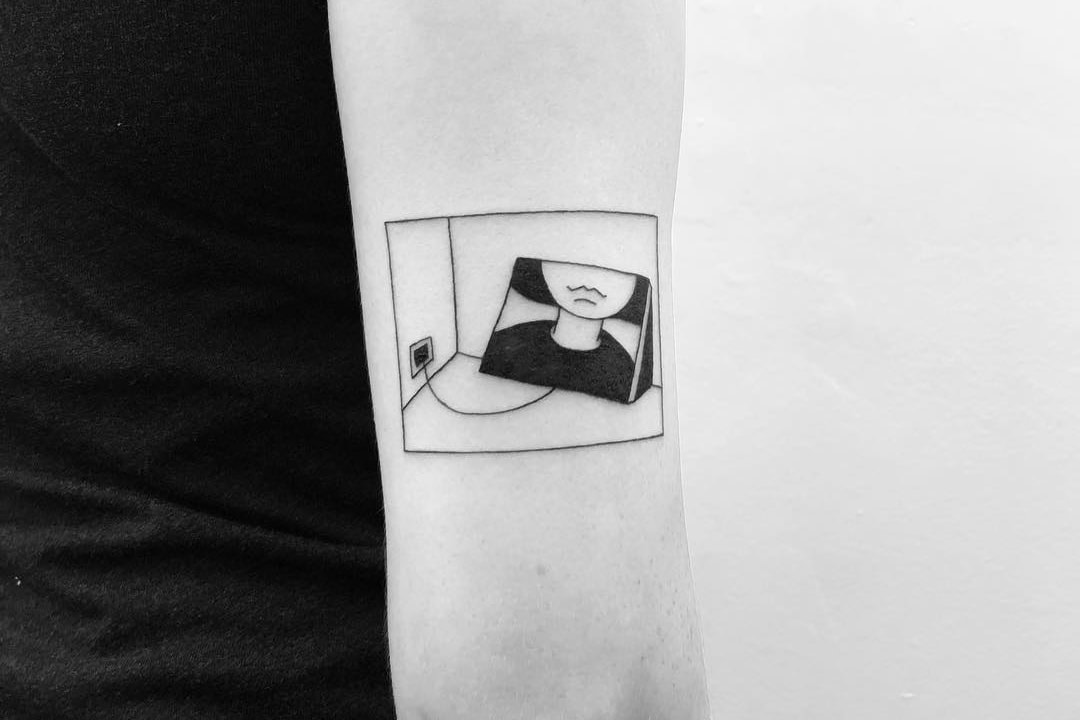 Enigmatic artist E is more commonly known by his Instagram handle, @chinatown_stropky. Although he seems to travel quite a bit, he still calls Vancouver his home base. Known for his simple line drawings – many of which are bordered within his signature square or rectangular frame – E's aesthetic is instantly recognizable for his off-kilter sense of humor and bold contours. If you're looking to get a piece done, make sure to keep checking back to his Instagram page – it seems as if his books are closed until further notice.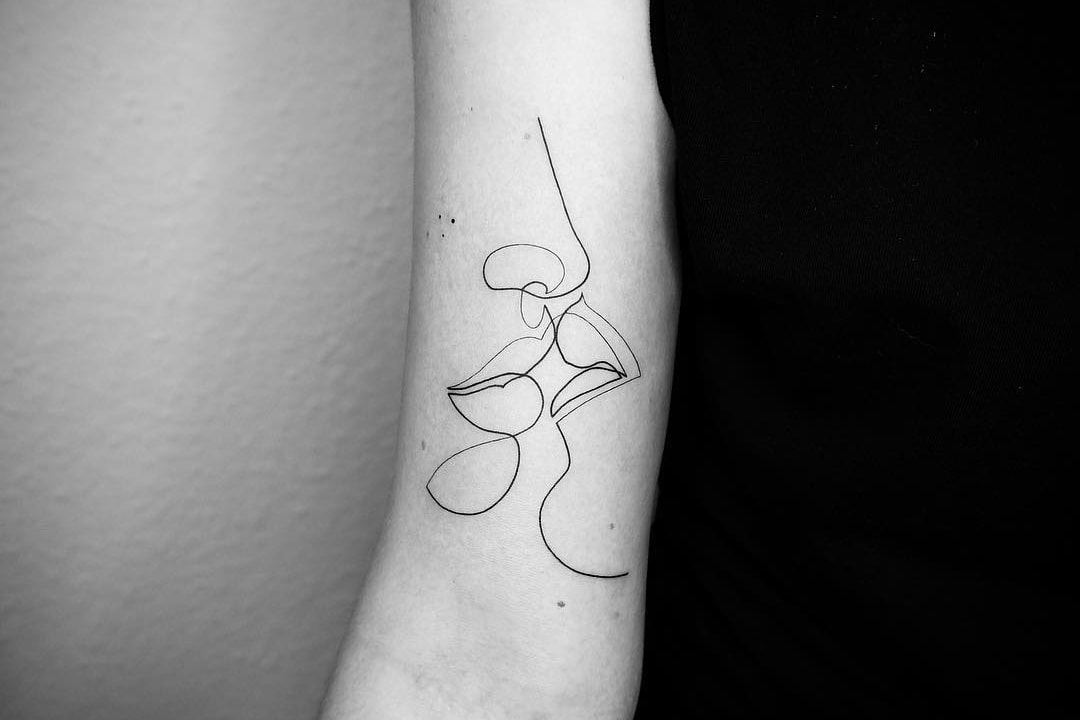 Based in Berlin, Mo has gained repute for his clean line work. Drawing on a similar aesthetic to one-line illustrations, each shape is broken down to its most basic shape and rendered with an elegant silhouette. Using varying thicknesses for the lines, the resulting tattoos embody simplicity at its finest.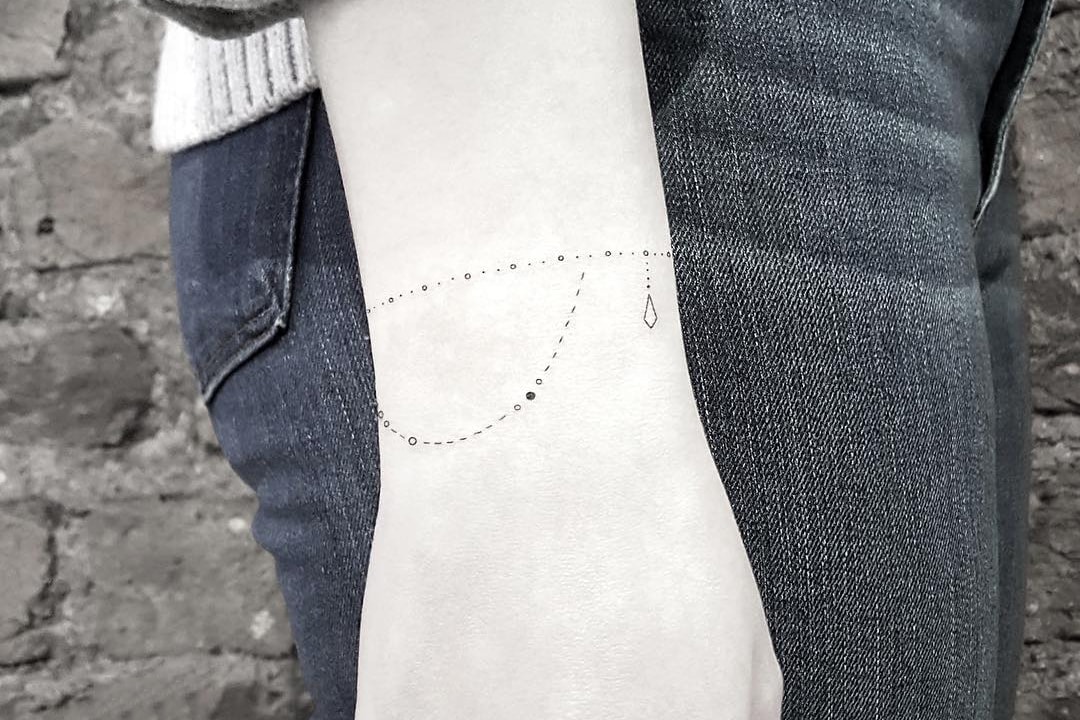 Istanbul-based tattoo artist Bicem knows a thing or two about exquisitely fine line work. For her unique aesthetic, she utilizes a combination of lines, dots and geometric shapes to create imagery that seems to oscillate between the worlds of futurism and spirituality. Placing her own distinct touch on both abstract and concrete concepts, Bicem's works appeals to those looking for something a little different.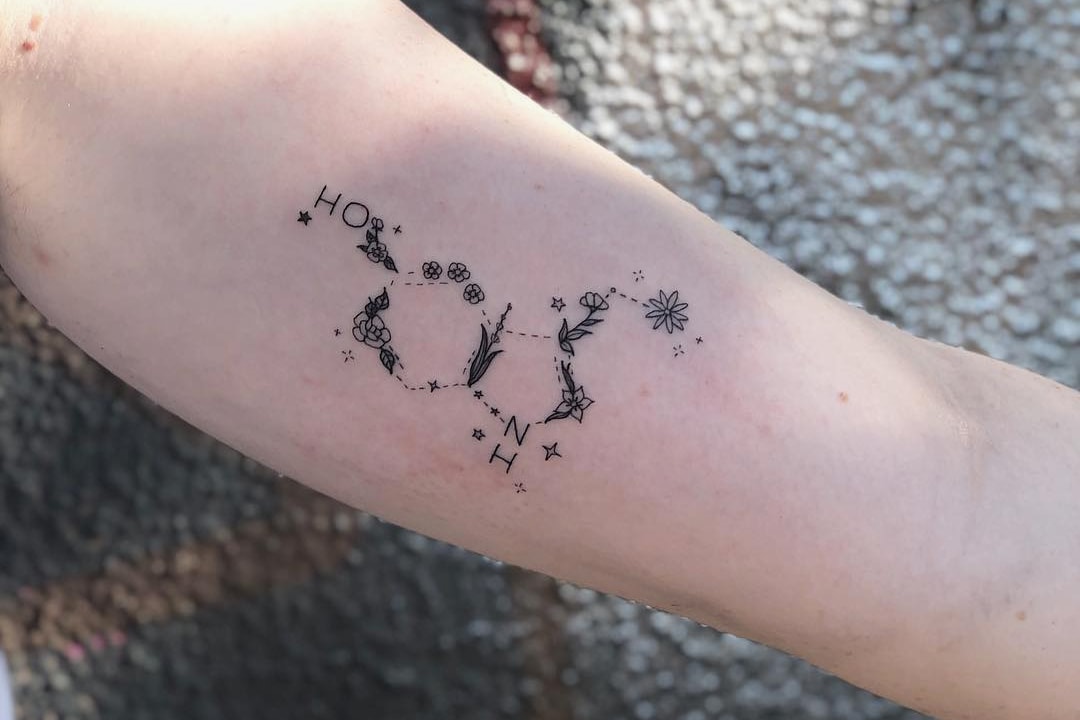 Working out of Femme Fatale Tattoo studio in London, a shop founded by revered artist Grace Neutral, Emily is known for her feminine aesthetic that is simultaneously laced with a tough-as-nails attitude. Often incorporating delicate flowers and stars into her designs, the resulting line renderings are embellished with a next-level sort of intricacy.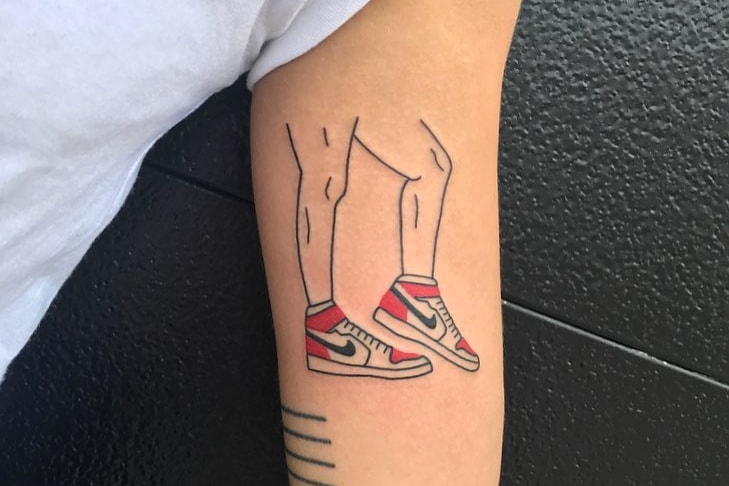 You might recongize this Toronto-based artist's work on none other than Halsey – the portrait of a woman accompanied by the words, "Everything," can be instantly recognized on her bicep. Similar to this piece's aesthetic, his portfolio includes various other line drawings that are often rendered in both black and red. Known for his irreverent, often sexually charged imagery, Curt's tattoos are perfect for those looking to make a statement.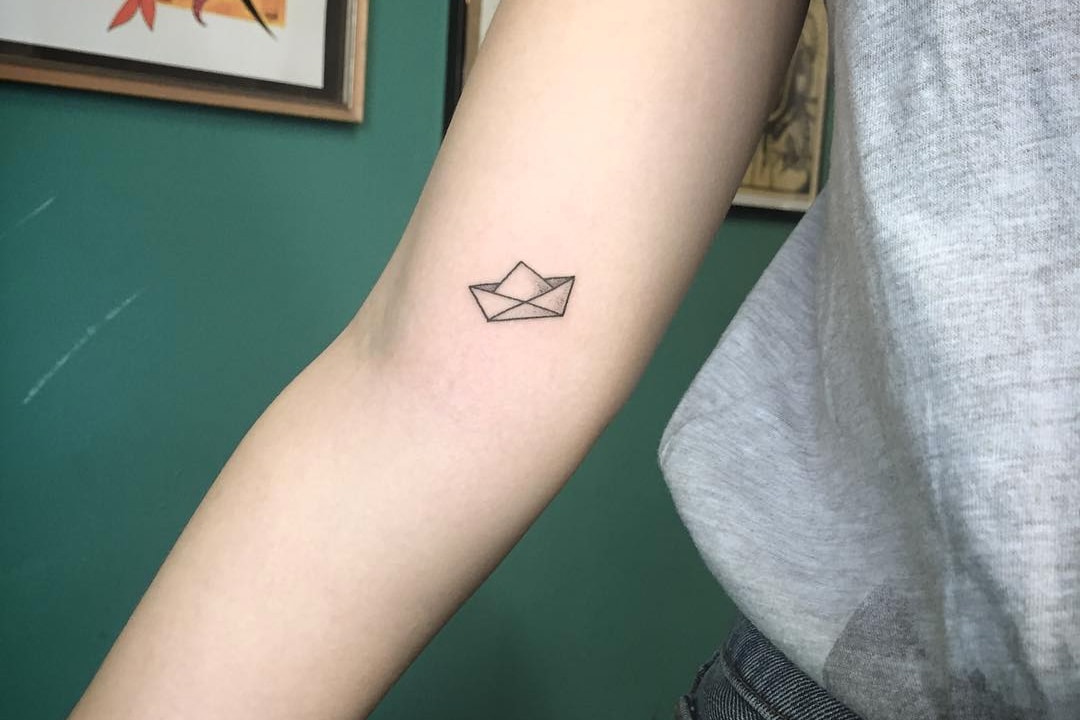 Unless you look closely, you would never know that this London-based artist handpokes all of his tattoos. With pieces ranging from simple line work, to impeccably executed gradient shading, Kirk's attention to detail makes for an incomparable tattoo experience for all the minimalists out there.
Share this article