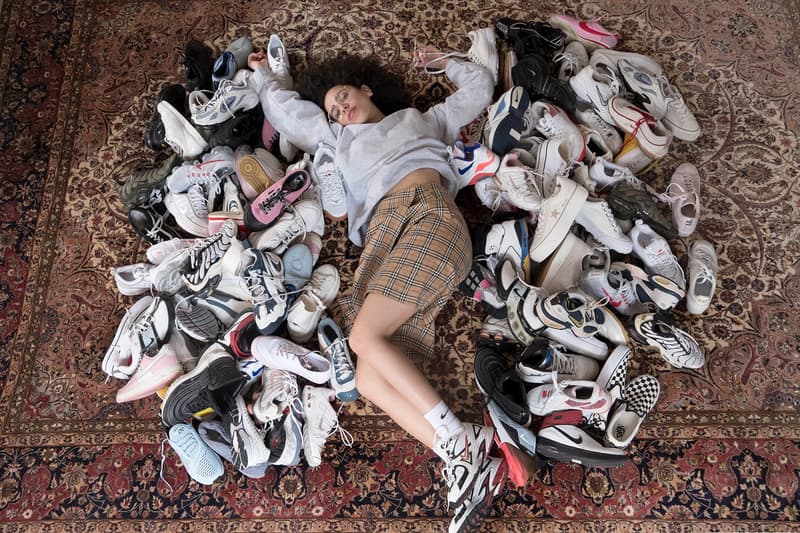 1 of 4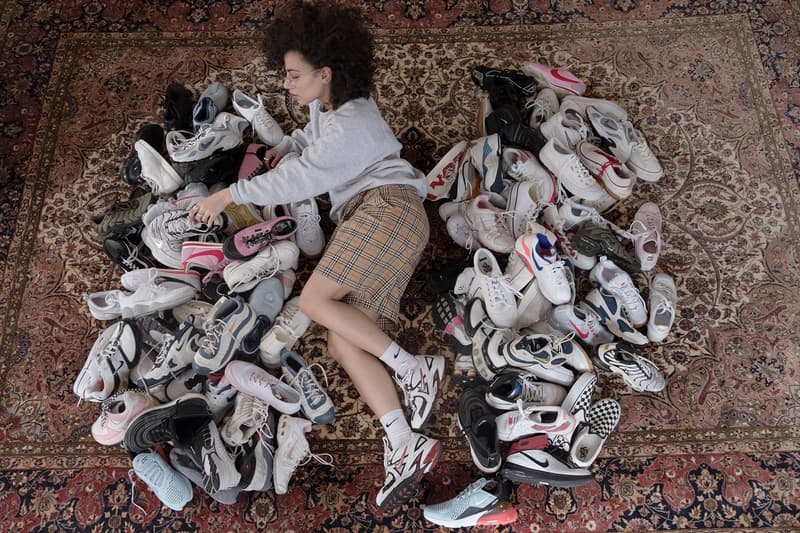 2 of 4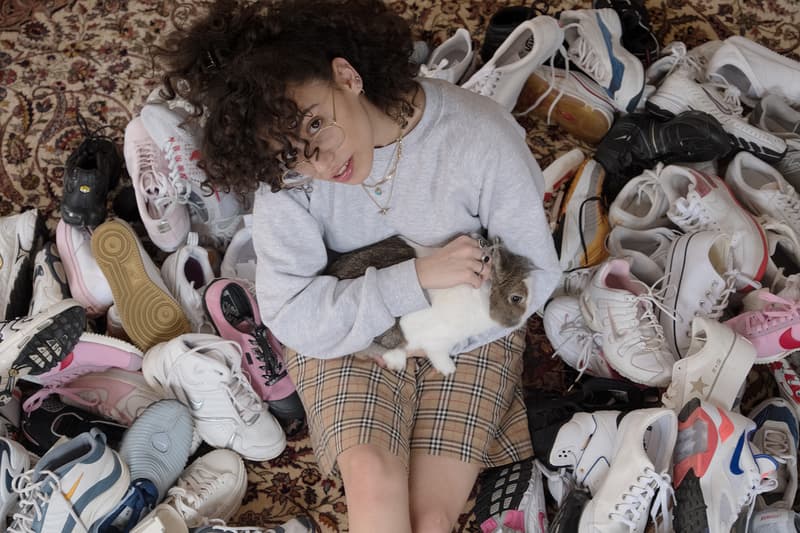 3 of 4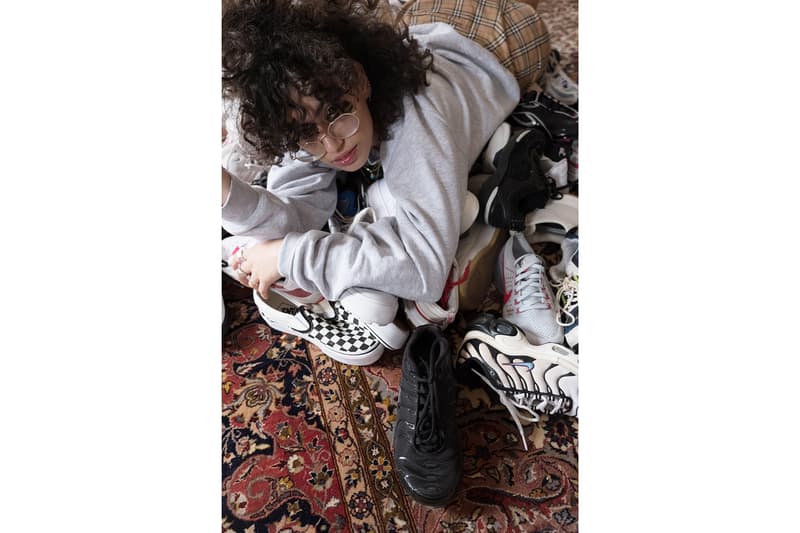 4 of 4
Baes With Kicks: Dilan
We speak to the Nike loyalist about her love for vintage sneakers.
After the Netherlands, France and Spain, our latest Baes With Kicks feature takes us to Germany to meet with sneaker collector and fashion enthusiast, Dilan. Her expertly styled outfits featuring vintage pieces and covetable sneakers are what first drew us to her Instagram page — think John Galliano for Christian Dior meets Nike, or Burberry check pants paired with neutral New Balance trainers. With the perfect mix of high and lowbrow aesthetics, her feed serves as a great source of style inspiration for streetwear girls and luxury brand lovers alike.
We recently got a chance to take a look inside Dilan's massive footwear collection, as well as to chat with her about everything from her all-time favorite shoes to a sneaker collaboration that's truly worth the hype. Read on for the full interview.
While you're here, watch our tutorial video on 10 easy tips to take the perfect Instagram photo.
Name: Dilan
City: Essen, Germany
Occupation: Freelancer, studied fashion manager.
How many pairs of sneakers do you have in your collection?
I've nearly got 100 pairs.
Name three pairs of sneakers that you treasure the most. 
1. One of my favourite sneakers is definitely the New Balance 990. It's a classic and will always be. It suits to every outfit in every life situation.
2. The Nike Air Force 1's was my very first pair, that's why they have a sentimental value for me. They will always be a staple in my life.
3. It was love at first sight with the Air Max Plus "Plum Fog" from the "Satin" pack. I love the TN model because of its silhouette and history. The shoe was dominated by men and that's why I fell in love with this one. The fabric in combination with the color melted my heart.
Where do you tend to get your style inspo from?
I'm getting inspired by so many things. By people on the train, by music, by culture and of course by the people I follow on Instagram. Mostly men, because I like to dress like a tomboy.
If you could only wear shoes from one sneaker brand for the rest of your life, which one would you choose? 
I would definitely choose Nike. Not just because of the its story, but also because I can identify myself with the brand and its shoes. It basically reminds me of my childhood and I think you just got to stay loyal.
What's your favorite chunky sneaker at the moment?
My favourite chunky sneaker at the moment are my vintage Nike running shoes from the '90s. The perfect dad shoe.
What are your go-to stores or websites to shop for kicks?
To be honest, I'm more an OG kind of person. I love shoes with a history — even if they're worn — when they can tell a story. So, I love to go vintage shopping.
In your opinion, what's one recent sneaker collaboration that's truly worth the hype? Why is that?
The Sean Wotherspoon x Nike Air Max 1/97. I'm not a big fan of hybrids but this one got me since second one. The fabric, the details and the colors obviously!
Pick one: the Balenciaga Triple-S or the Louis Vuitton Archlight?
That one is easy. The Balenciaga Triple-S.
What are your thoughts on the revival of Skechers?
In my opinion, it was just a temporary thing, which will not last forever. For a short time, it was the chunky sneaker, because we didn't have other ones on the market.
Share this article