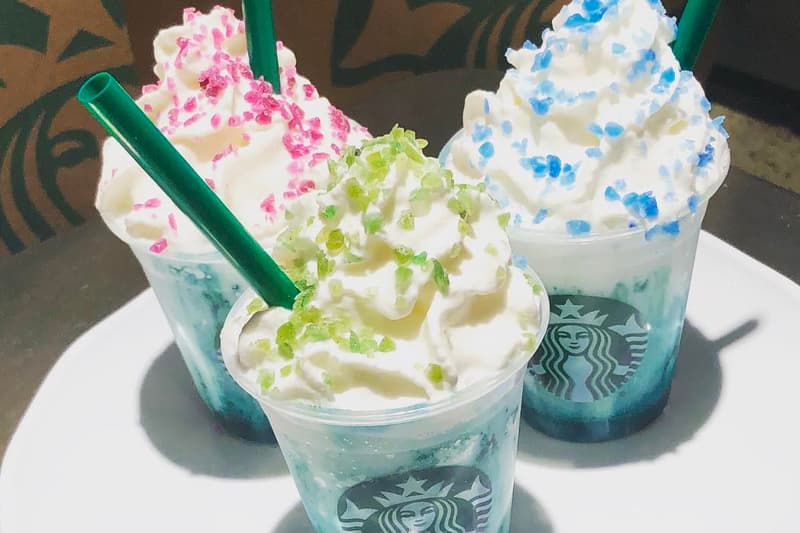 Culture
Starbucks Is Introducing a New Crystal Ball Frappuccino This Week
But does it taste magical?
Starbucks Is Introducing a New Crystal Ball Frappuccino This Week
But does it taste magical?
Last spring, Starbucks created a color-changing Unicorn Frappuccino that basically turned Instagram and Twitter upside down. Global branches of the coffee giant have since released a number of equally photogenic drinks, including a millennial pink latte, the Strawberry Honey Blossom Crème Frappuccino, as well as the latest Earl Grey Tea Cream Frappuccino. And if you're a fan of these colorful, sugary treats, then you certainly would not want to miss out on the all-new Crystal Ball Frappuccino that's expected to debut as soon as this week.
Available for a limited time only, the magical new drink is characterized by a mesmerizing marble turquoise hue that is perfect for photos — but what does it actually taste like then? According to Business Insider, the cream-based beverage will feature hints of peach flavors and will be "topped with whipped cream and rock-candy crystals" in rainbowy shades of pink, blue and green.
Starbucks baristas everywhere have already begun testing out the new recipe and sharing images of the Crystal Ball Frappuccino on social media. Feast your eyes on the upcoming drink by taking a look at some of the sneak-peek photos below.
The Crystal Ball Frappuccino is set to hit Starbucks locations beginning March 22 and will only be available for up to four days. Do it for the 'gram before supplies run out.
To see more from Starbucks, be sure to check out its new collection of floral, spring-ready tumblers and mugs, as well as its wildly-popular Pink Drink that's recently introduced in Canada.
---
Share this article