Culture
Drake Issues a Statement Responding to the Pusha T Beef
"I know everyone is enjoying the circus."
Drake Issues a Statement Responding to the Pusha T Beef
"I know everyone is enjoying the circus."
If you haven't been living under a rock, there's no way that you've missed the controversy between Drake and Pusha T. A few days ago, Drake dropped a new track called "Duppy Freestyle," which took shots at Pusha T, who responded with a intense freestyle of his own called "The Story of Adidon." In the song, Pusha claims Drake has a secret son with a porn star,  and along with the track, the rapper also released an image of Drake sporting blackface. The picture quickly gained traction on the Internet, with many arguing about the origins of the shot and whether it was appropriate or not.
Now, the Toronto-native rapper has responded to the controversy in a statement on Instagram, where he explains that the photograph does not come from a clothing campaign, but in fact his early days as an actor. Drake claims that he and a friend were working on a project on African American representation in the media, and bringing awareness to the unfair industry.
Read Drake's full statement below, and if you need to catch up on the situation, peep our previous post here and listen to the diss track that fuelled the whole fight.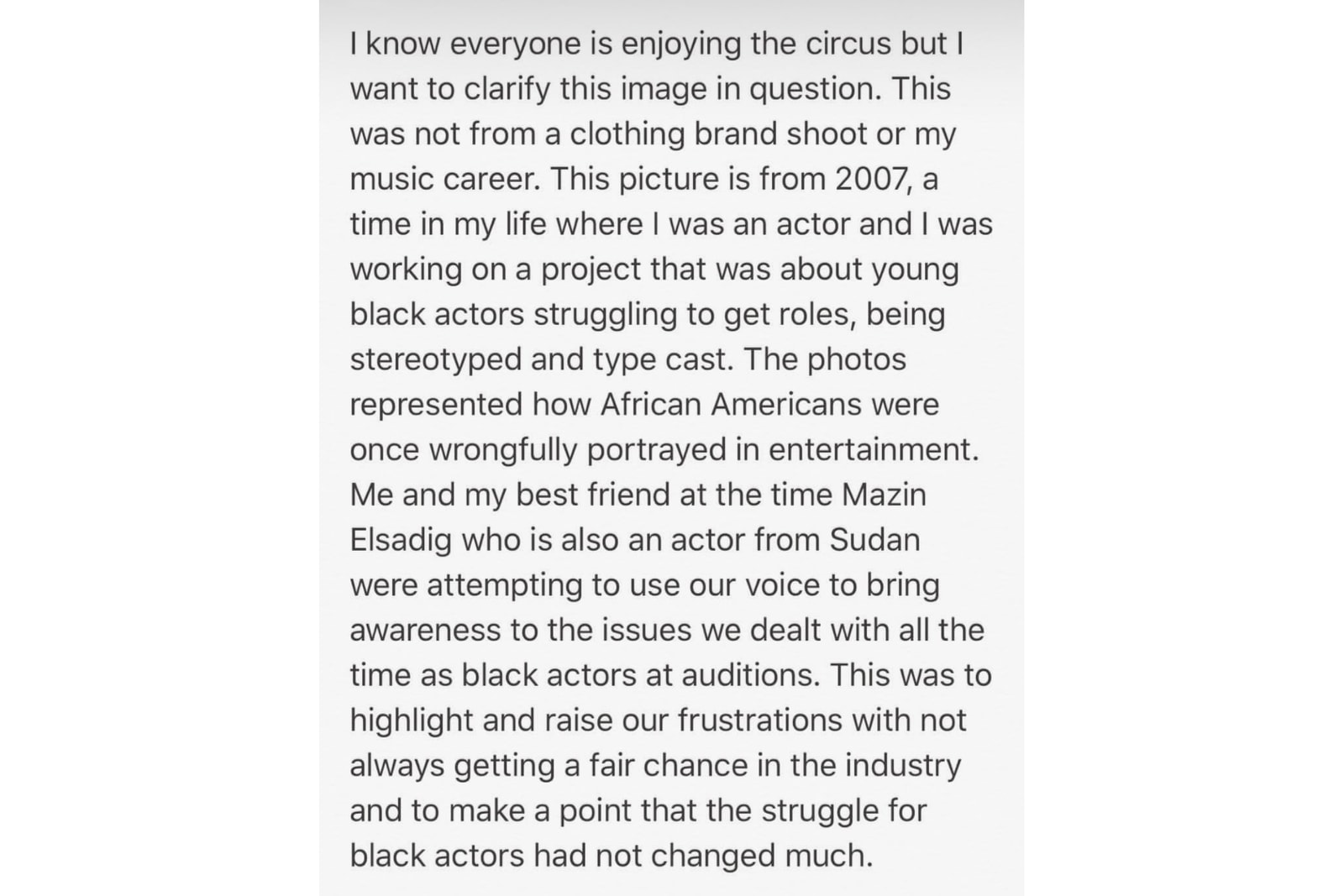 ---
Share this article