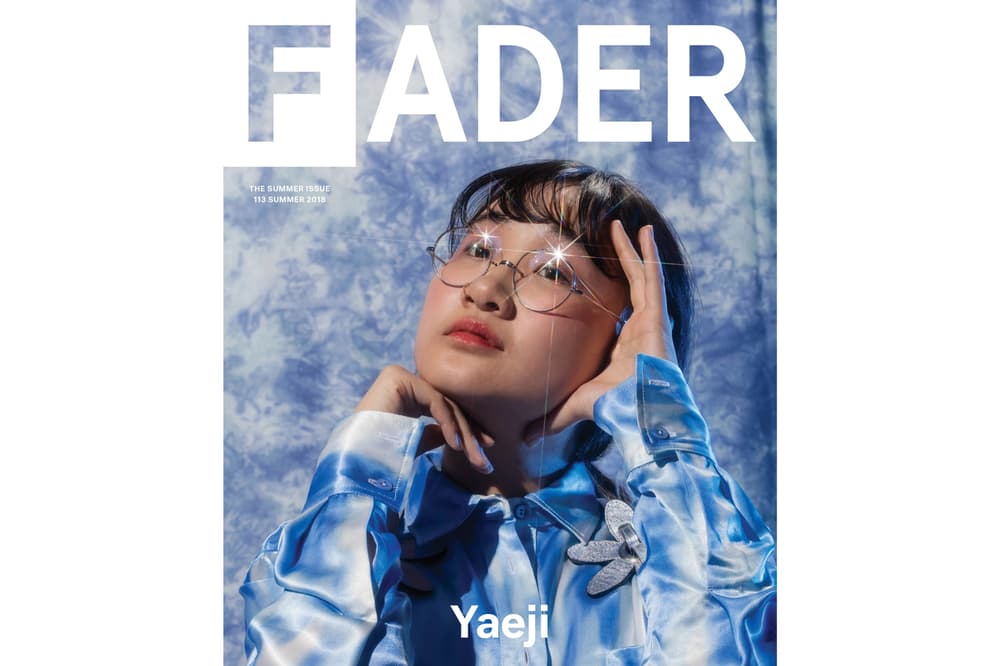 Music
Yaeji Is the Cover Star of 'Fader' Magazine's Summer 2018 Issue
She sheds light on the importance of representation.
Yaeji Is the Cover Star of 'Fader' Magazine's Summer 2018 Issue
She sheds light on the importance of representation.
Korean-American Internet phenomenon Yaeji is the latest star to cover Fader magazine's Summer 2018 issue. The electronic artist and DJ dons a Sies Marjan top and Zana Bayne harness in the colorful light blue image which serves as the cover.
For the past few years, Yaeji has been on a path to stardom marked by notable moments including releasing her debut self-titled EP a year ago and throwing countless sold-out parties. In 2017, she released the follow up to her first project EP2. In the Fader interview, she expresses in detail the ups and downs of her childhood memories. As she looked back, she notes that there were many instances when she felt she was alone.
Originally hailing from Queens, New York she believes she came into her own when she attended Carnegie Mellon University in Pittsburgh. While in college she studied East Asian visual culture, fine arts, and communication design and even took up DJ'ing. Over the years, she began experimenting with utilizing her voice with her mixes until she became comfortable with the fusion of the two. She struck gold with the release of "Raingurl."
In the feature, Yaeji shared why she believes she plays a significant role as an artist:
"So many talented people never got picked up by press, or haven't gotten to play the perfect setting. Since I'm in a position now where I can provide a platform, I want to give it to people who really deserve it but didn't get a chance or were marginalized. I really believe in them."
To read the entire cover story, head to Fader.
Photographer

Daniel Brandon Geeting
Stylist

Monica Kim
Interviewer

Michelle Lhooq
Share this article