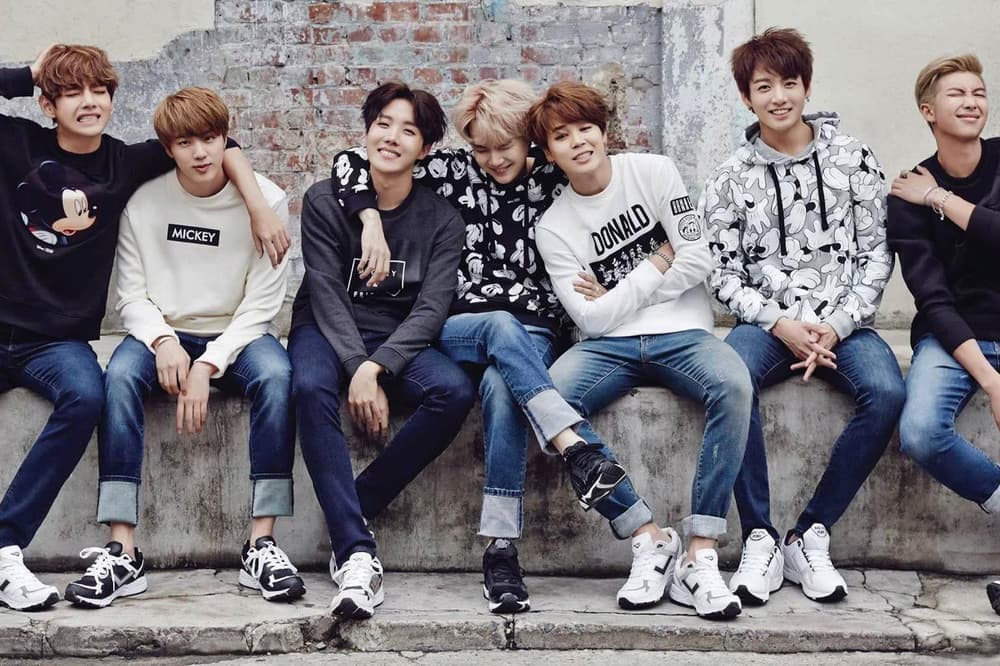 Music
UPDATE: K-Pop Boy Band BTS Announces First US Stadium Show
Find out when "LOVE YOURSELF" comes to a city near you.
UPDATE: K-Pop Boy Band BTS Announces First US Stadium Show
Find out when "LOVE YOURSELF" comes to a city near you.
UPDATE: BTS has announced that their first US stadium show will take place at Citi Field in New York City on October 6. Take a look at the full tour schedule with added dates to see if the group will be making a stop near you.
Last week seven-member K-pop band BTS teased an album entitled, LOVE YOURSELF: Tear. The project is set to release on May 18 just ahead of their recently-announced world tour. The tour will span 11 cities for 22 concerts where they will perform both new and old tracks for their fans. The series will kick off in their hometown of Seoul, Korea on August 25 and makes its way to North America and Europe. Los Angeles residents will be treated to three encore performances as well as those in Hamilton, Ontario. Last year, the band completed a 40-show tour to sold out venues so we're hoping there are plans to add more dates.
Their third studio album will be premiered on television live at the 2018 Billboard Music Awards two days after its release. Tickets for the confirmed dates are available now at Ticketmaster and other local event retailers. Peep the dates below to see when the group is coming to your area and watch the tour trailer as well.
Music is not the only thing the group has on the way. BTS has teamed up with PUMA to release a range of products including the reworked PUMA Turin and other sportswear apparel. Photos of the boys in the upcoming Suede and T-7 track suits have been teased with the full run launching before the tour in July.
Seoul, South Korea – August 25-26
Los Angeles, California – September 5-6 & 8-9
Oakland, California – September 12
Fort Worth, Texas – September 15-16
Hamilton, Ontario – September 20, 22-23
Newark, New Jersey – September 28-29
Chicago, Illinois – October 2-3
New York, New York – October 6
London, England – October 9-10
Amsterdam, The Netherlands – October 13
Berlin, Germany – October 16-17
Paris, France- October. 19-20
---
Share this article