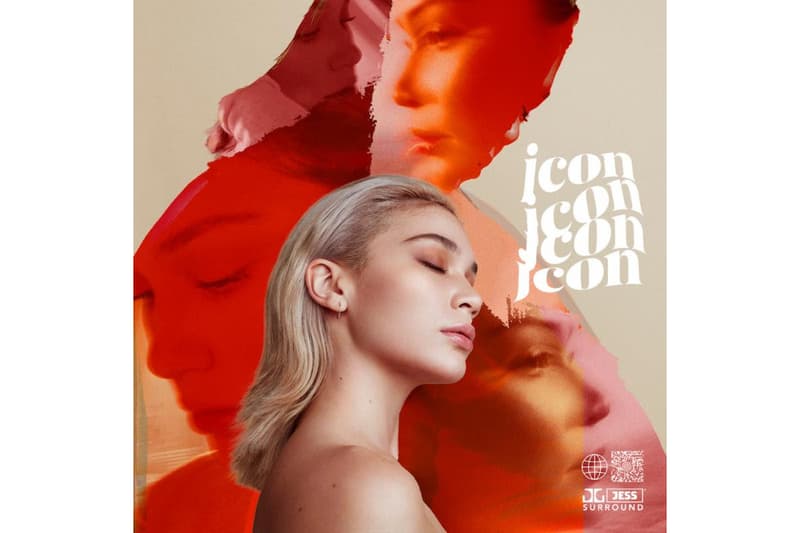 Music
Every Single Song You Should Have on Your Summer Playlist
Featuring picks from Tommy Genesis, Sabrina Claudio and more.
Every Single Song You Should Have on Your Summer Playlist
Featuring picks from Tommy Genesis, Sabrina Claudio and more.
This summer it seems as if there's new music dropping every week. Most recently, Nicki Minaj released Queen, Ariana Grande debuted Sweetener and Travis Scott finally revealed Astro World.
Throughout these warm months, we've been privy to the latest music from mainstream female artists in addition to singles which have dropped from indie and emerging talent. Featured artists below include rising artist Bishop Briggs, and emerging global star Jess Connelly to name a few.
As summer approaches its end, we'd like to take a look at music and videos which have recently caught our attention. Options from artists Sabrina Claudio, Tommy Genesis and emerging singer Summer Walker feature striking shots. Be on the lookout for upcoming projects from the artists producing music we're obsessed with at the moment.
Keep scrolling for our roundup of the best songs worth adding to your summer playlist.
Shungudzo – "Paper"
Originally from Zimbabwe, Shungudzo's sound is whimsical and distinct. "Paper" is all about chasing money to find happiness which is a bit of a slippery slope. Not to be passed over is the fact that the song also sheds light on her family's immigration story. Keep your eye out for her debut EP which is currently in the works.
Sabrina Claudio's track, "Messages From Her" is an emotionally riveting experience. The accompanying music video isn't just attention-grabbing but it gives off vibes of self reflection, heartache and regret. Her latest project no rain, no flowers is filled with equally moving standout songs.
Earlier this summer Tommy Genesis dropped her single "100 Bad," now the song gets its own visual. The video which follows a theme of girl power finds the Vancouver artist surrounded by puppies and tampons, yes tampons. The champagne popping moment at the end is a quirky twist on the male gaze which normally overpowers female-centric visual projects.
QUIÑ – "REMIND ME"
QUIÑ's lead single off of her forthcoming EP, LUCID is vivid and filled with many moving parts. The track is memorable and most importantly solid thanks to the wavy production accentuated by her soft vocals.
Melii – "LA ENVIDIA MATA"
New York's very own Melii unveils "LA ENVIDIA MATA," her latest energetic song. The summer-ready release is a fusion of English, Spanish and trap rap. Melii's delivery is undeniable, we'll be sure to lookout for her debut Interscope album in the coming months.
Summer Walker – "Girls Need Love"
This effortlessly easygoing track is graced by Atlanta native Summer Walker, the LVRN label-mate of D.R.A.M. and 6lack. In the visual, the songstress is joined by her friends at a roller skate rink which gives off sheer Atlanta vibes. The video is whimsical and provides an intimate look at a women's perspective of a "girls night out."
Jess Connelly – "Call Me"
A standout on the list is Jess Connelly's latest release, "Call Me," the first sultry single which leads her project titled JCON. The compilation which dropped today displays her vocal range paired alongside easy-going beats and intrinsically soft vibes.
Jessie Reyez – "Body Count Remix ft. Kehlani & Normani"
For the remix to her hit song "Body Count," Jessie Reyez calls upon Kehlani and Normani. The singers add a special touch to the track which is the latest drop ahead of her forthcoming project, Being Human in Public.
Stefflon Don – "What You Want ft. Future"
Next up is British grime artist, Stefflon Don who serves up her blunt wordplay on this standout track from her latest mixtape, SECURE. The track is an undeniably energetic listen for hip-hop fans. Trap music enthusiasts will enjoy Stefflon Don and Future feeding off of each other's energy throughout the song.
City Girls – "In My Feelings Remix"
If you're into the moment that women in rap are having right now, Miami's City Girls recently dropped a remix to Drake's pop culture hit, "In My Feelings" featuring new verses.
Bishop Briggs' "Baby" sheds light on the singer's thoughts on sex and traditional gender roles. In the lyric-heavy single, Briggs openly sings about sex in a way that many would find men relay their sex lives.
SG Lewis – "Hurting ft. AlunaGeorge"
AlunaGeorge is featured on SG Lewis' laid-back track "Hurting." The songstress has her fingers all over the song which she makes her own thanks to her soft and sticky vocals.
Say Lou Lou – "Golden Child"
This captivating track is Say Lou Lou's newest easygoing song which drops ahead of their sophomore album Immortelle due out later next month. If this is a glimpse into their upcoming album, we look forward to hearing more unique and exploratory tracks.
Janet Jackson – "Made For Now ft. Daddy Yankee"
Switching gears to R&B by titans in the industry, Janet Jackson's latest offering, "Made For Now" is an energetic summer bop. This heavy contender features Puerto Rican rapper Daddy Yankee.
Anna Wise – "Easy ft. Xavier Omär"
Anna Wise's whimsical track caught our attention during Issa Rae's hit primetime show, Insecure. Produced by Raphael Saadiq, the song features emerging artist Xavier Omär.
Kiana Ledé – "EX"
Kiana Ledé presents a relatable track off of her latest project, Selfless. What could easily be seen as a breakup song, the emotional release is actually heavily focused on what it feels like moving on from a relationship.
Share this article