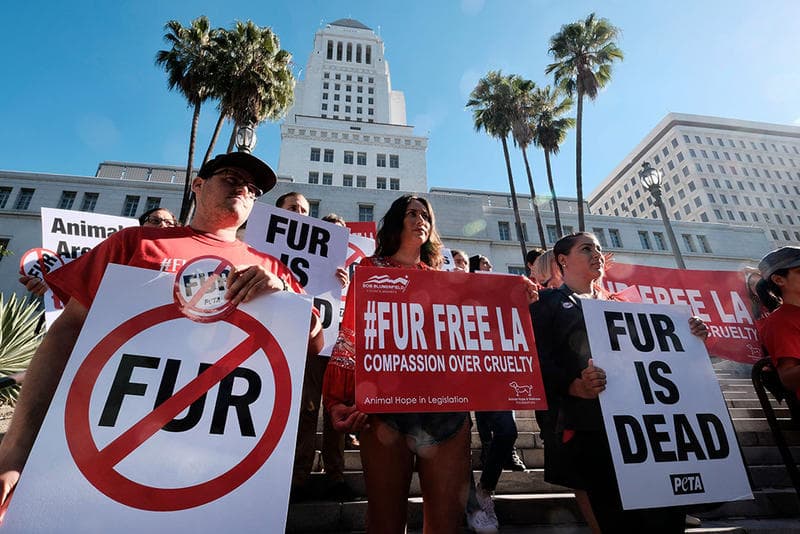 Los Angeles Bans the Sale of Fur in All Its Stores
The largest U.S. city to do so.
Los Angeles has officially banned the sale of fur in its stores. The city council voted unanimously to prohibit the sale and manufacturing of products made from fur partly or in whole. This stipulation applies to apparel, accessories and footwear as well. It does not include leather or lambskin.
In order for the motion to pass, another ballet must be cast allowing for the law to be instated in two years. Council member Bob Blumenfield released a statement regarding the importance of this ban:
"There's no excuse for being complicit in this inhumane and unnecessary trade. With this vote, we are telling the world that Angelenos care about animal welfare…We will continue to be a leader in animal welfare efforts and must work with other cities and states until this vile practice is ended across our nation."
Burberry and London Fashion Week are the latest entities to join the fur-free movement. As the largest U.S. city to ban fur, Los Angeles has set a precedent for other major cities to follow.
Share this article