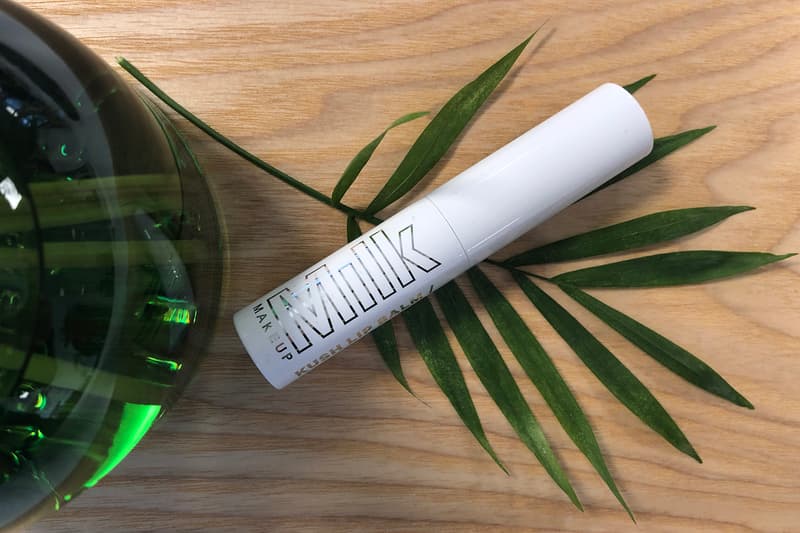 Beauty
Milk Makeup's Kush Lip Balm Saved My Beauty Game This Winter
This week's "Editor's Pick" is a year-round essential.
Milk Makeup's Kush Lip Balm Saved My Beauty Game This Winter
This week's "Editor's Pick" is a year-round essential.
Over the past few weeks, London's temperatures have dropped and as someone with skin that easily dries out with the cold hair, it's played havoc with my usual skincare regime. I find myself slathering my face in rich moisturisers in the morning as well as at night, in the hopes that my skin will drink up and retain the moisture through the day, much like a camel. For the most part, it's been working, but no matter how hard I try, my lips remain annoyingly dry despite using Lanolips' Lemonaid Lip Treatment and my ever-growing collection of Glossier Balm Dotcom. I needed something that would remain hydrating without requiring constant re-application throughout the day, so it's a good thing I finally got my hands on Milk's Kush Lip Balm.
While at first I was apprehensive – as I mentioned before, I have what feels like a thousand different lip balms – I'm a sucker for hype and pretty much everyone I know raves about Milk's products. Also, with cannabis oil-infused products becoming increasingly popular, I was keen to try out my first-ever beauty product that featuring the ingredient – read on to hear why I became an instant convert.
WHAT IS IT: Milk Makeup Kush Lip Balm
WHY IT'S WORTH THE HYPE: This handy lip balm has a twist-up application, so there's no risk at accidentally squeezing out too much product. At first look, the "Green Dragon" finish is a little intimidating but rest assured, this baby glides on with a totally clear finish, so you can even wear it under other glosses and lipsticks for a hydrating base.
The shea, cocoa and mango butter formula ensures your lips will feel softer and smoother almost instantly and the peppermint oil leaves the balm with a pleasant, tingly feel when its applied. As the name – and color – suggests, this product includes hemp-derived cannabis oil which of course, has been a bit of a buzzword in the beauty industry lately. In this case, it leaves your lips feeling soothed and ultra-moisturized. The sleek packaging is a bonus too and the magnetic lid ensures that it doesn't lose it's top in your handbag, resulting in an unusable balm that's covered in gross, random bag fluff (which happens way more often than I'd like).
WHERE YOU CAN FIND IT: Pick this up for $16 USD at Milk's web store. All you London-based cosmetics junkies can find it at the Cult Beauty x Milk Makeup pop-up store in Covent Garden this weekend before it's released at cultbeauty.co.uk next week.
---
Share this article