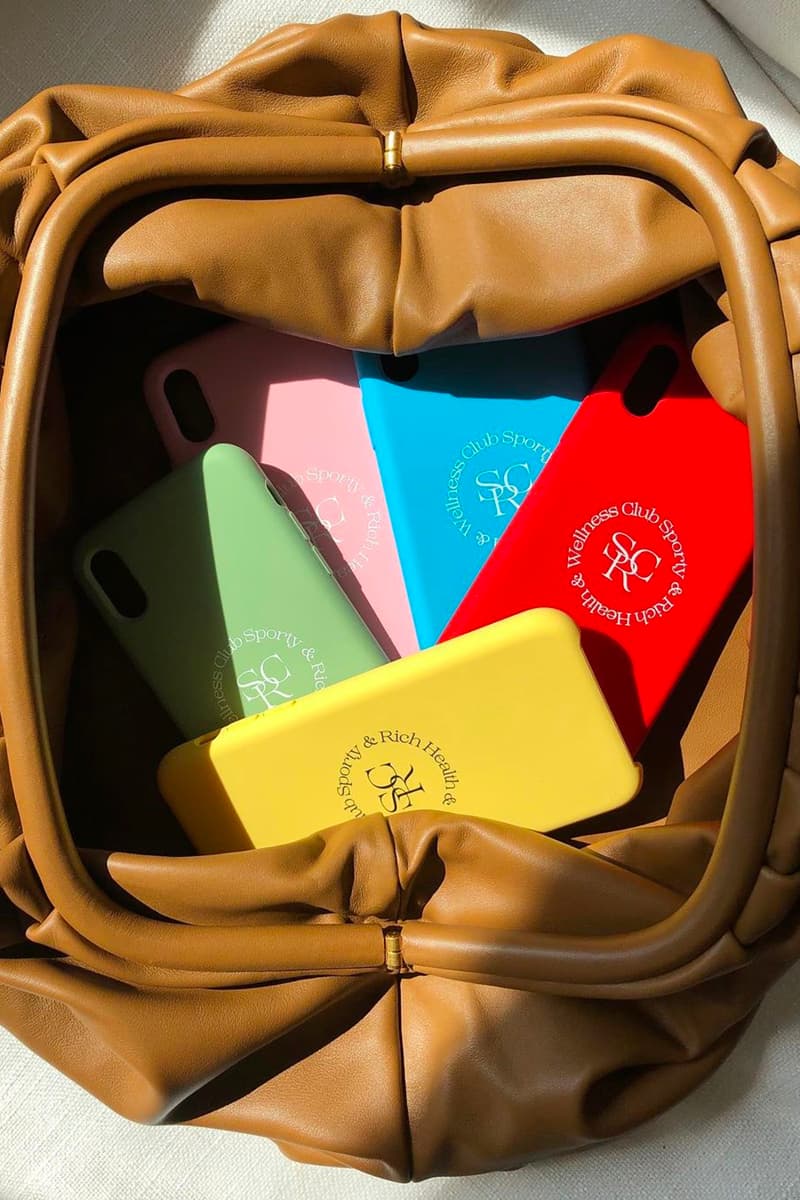 Emily Oberg's Sporty & Rich Now Makes iPhone Cases
Candy-colored.
To add to her line of cozy logo sweaters, tote bags and dad caps, Emily Oberg is about to release a new range of branded iPhone cases for her label, Sporty & Rich.
On Instagram, Oberg has shared with her followers a first look at the candy-colored phone cases, placed within a Bottega Veneta The Pouch clutch in neutral tan. Coming in apple green, pink, blue, red and buttercup yellow, the tech accessory will be available in iPhone X and iPhone 11 Pro sizes. Each phone case is stamped with the "Sporty & Rich Health & Wellness Club" emblem.
In another post, Oberg has also revealed a the release date of her upcoming launch, "fall drop no.1 October 18." The announcement is accompanied by a photo previewing a blue crewneck sweater that reads "Sporty & Rich, The Science of Good Health" across the chest.
Take a look at the new products below. For more from the LA-based creative, check out her newly released collaboration with Harmony Paris, made up of Italian boiled sweaters, angora wool beanies and a selection of vintage-inspired denim.
If you're looking for other phone case designs to protect your iPhone 11, here are a list of iPhone accessory brands to check out.
Share this article