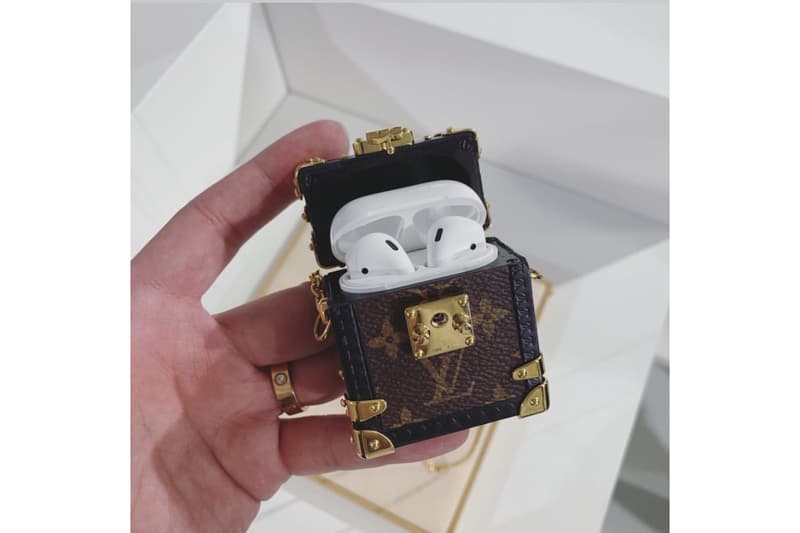 Louis Vuitton Just Unveiled a Tiny Monogram Trunk AirPod Case
A whole new level of luxury.
Everyone knows the real most popular accessory of fashion month was Apple's AirPods. The chic, in-ear buds were a statement piece for many from New York to London and fittingly, designer brands like Louis Vuitton have picked up on the trend and produced their very own luxe cases for the wireless earphones.
Fittingly, Louis Vuitton's take on the humble AirPod case is modelled after the luxury house's iconic monogrammed trunk luggage. It's square in shape with gold-tone hardware throughout, including a chain and clasp closure. The interior is moulded specifically to house your AirPods and their original case safely.
There are no release details yet but stay tuned for further details and in the meantime, be sure to check out the five things you need to know about Nicolas Ghesquière's Spring/Summer 2020 Louis Vuitton show at Paris Fashion Week.
If you're a fan of designer accessories, have you spotted Dior's sleek, black AirPod case yet?
Share this article