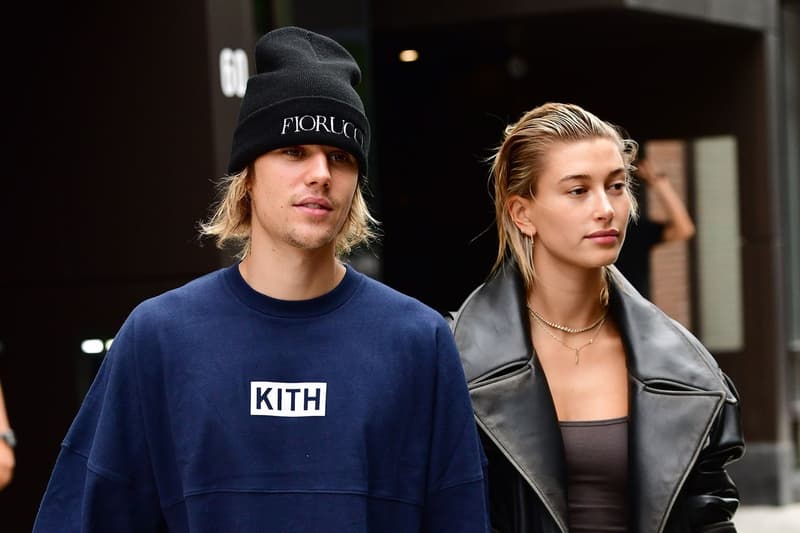 Take a Look at Hailey and Justin Bieber's Luxury Beverly Hills Mansion
"Whoever wants to buy my home reach out."
Take a Look at Hailey and Justin Bieber's Luxury Beverly Hills Mansion
"Whoever wants to buy my home reach out."
Following their wedding ceremony in South Carolina earlier this month, Justin Bieber has now shared photos of his and Hailey Bieber's luxury Beverly Hills home. The couple moved into the 1930s house this spring, which features a total of five bedrooms, seven bathrooms, a library, bar, wine cellar as well as a home theatre. In addition, the home also has an infinity pool, and was renovated by Hollywood production designer Charles Infante.
Justin Bieber took to Instagram to post a handful of photos of his home, which boasts an impressive collection of KAWS collectibles, his own Drew House brand, as well as large-scale portraits of the singer and his wife. Alongside the photos, Bieber captioned his posts with "Home Vibes," as well as "Home vibes, but I wanna sell it I think anyone interested?" also adding that he would "sell it with all the furniture." It remains to see whether the singer is actually planning on leaving his Beverly Hills home, but make sure to keep an eye out as any updates surface.
Take a look at the photos shared by Justin in the posts below, and let us know your thoughts in the comments below.
---
Share this article