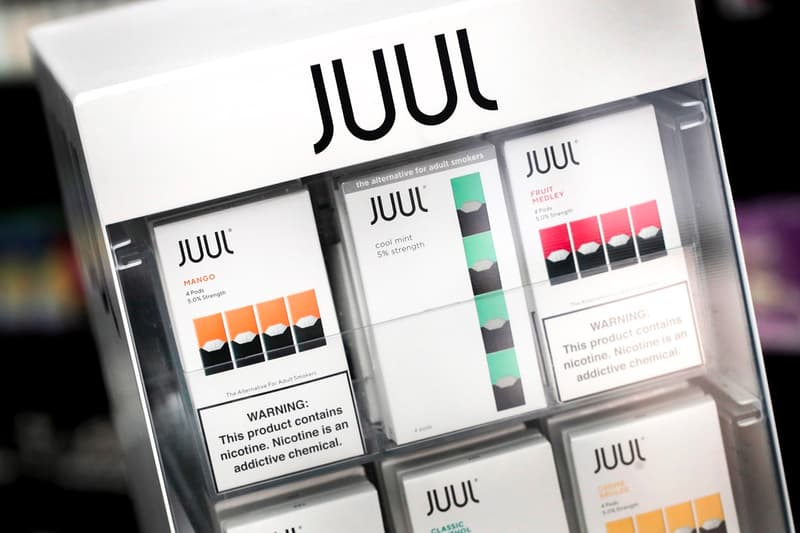 Culture
Vapers Beware, Juul Allegedly Shipped Over a Million Contaminated Pods
Juul's former Vice President of Finance has filed a lawsuit against the company.
Vapers Beware, Juul Allegedly Shipped Over a Million Contaminated Pods
Juul's former Vice President of Finance has filed a lawsuit against the company.
According to a lawsuit filed by Juul's former Senior Vice President of Global Finance Siddarth Breja, the e-cigarette company reportedly shipped at least one million contaminated nicotine pods without issuing a recall. The lawsuit does not specify which contaminant was found in the pods, which were eventually sold to consumers earlier this year.
The lawsuit states that Breja's suggestion to issue a recall on the tainted pods was shot down by former Chief Finance Officer Tim Danaher, who believed it would cost the company too much money. When Breja encouraged Juul to add expiration dates to its packaging, former Chief Executive Kevin Burns reportedly replied back, "Half our customers are drunk and vaping like mo-fos, who the f*ck is going to notice the quality of our pods?" Breja was terminated from the company just one week after raising his concerns.
Juul has denied all of Breja's claims. In a statement issued to Engadget, the company says Breja "was terminated in March 2019 because he failed to demonstrate the leadership qualities needed in his role. The allegations concerning safety issues with Juul products are equally meritless, and we already investigated the underlying manufacturing issue and determined the product met all applicable specifications."
Breja's lawsuit and accompanying backlash follows a firestorm of reports on hospitalizations and deaths due to lung injury, linked to black market THC pods manufactured to fit into Juul devices and other popular e-cigarette models. Though it remains to be seen how the controversy will affect Juul and the larger vape industry, things don't look good — a report by Buzzfeed News states that Juul is planning to lay off 10 to 15 percent of its 4,000-person workforce.